I love the electronic age! Thanks to the internet and cable offering us hundreds of channels to choose from, there is no end to places we can go and get inspired on how to decorate our homes. If you have ever spent a day or a weekend walking all of the beautifully merchandised model homes in your city, you probably came home with lots of great ideas, but may not have had the budgets to be able to achieve the looks you fell in love with.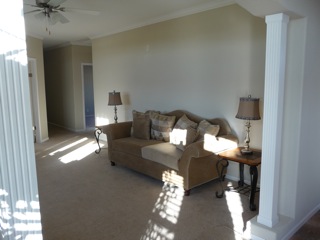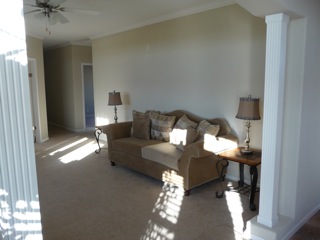 Before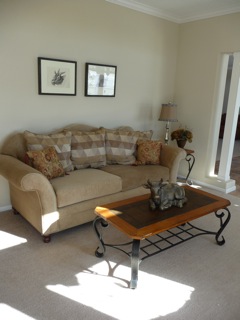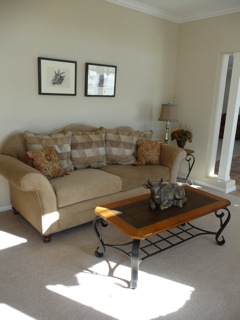 After
As a Lifestylist®, I've been merchandising model homes for over 20 years and have worked with every type budget – from $50.00 to $500,000.00 and there are some "tricks of the trade" that I'm going to share with you here.
1. Great design doesn't have to be expensive; it just has to be well thought out.Before you start making changes, come up with a plan and a budget. I keep an "inspiration index" card for ideas that I see and want to try out – everything from paint colors, furniture styles, tabletop displays and ways to use vintage and gently worn items. I now do these in a digital format and download them to my phone so I have them with me when I'm out working on a home. Tearing ideas out of magazines and catalogs, then organizing them into file folders is another way to keep all of your inspirations on easy reach.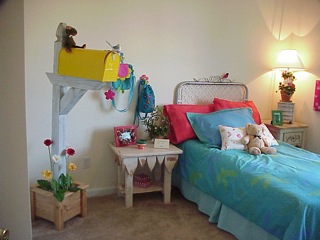 2. Seasonalize Your Home. Changing out easy things like pillow covers and flower arrangements is an easy and inexpensive way to keep your home feeling exciting and new. Pillow forms and covers can be purchased for under $10.00, and additional cases are easy to store. By using warmer colors in the warmer months and cooler colors in the cooler months, you can make a dramatic difference that will have your guests thinking you just won the lottery! This idea can also be used in your baths by changing out towels, and in the bedroom by swapping out throws, comforters and pillows.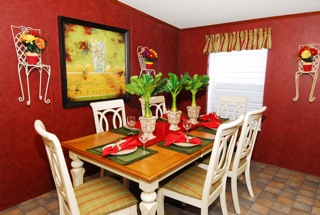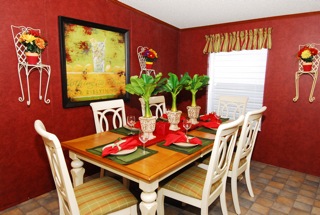 3. Window Treatments. Natural light makes such a difference in how our homes look and feel – when is the last time you changed out your window treatments? Merchandisers use a rule of thumb that window treatments shouldn't cover more than 20% of a window. By changing out heavy drapes to some of the great panels or valances you can buy at any retailer, you can let the light shine in and update your room colors.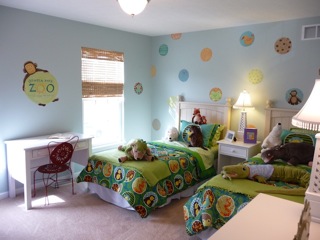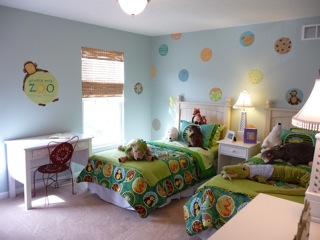 4. Hardware. Cabinet hardware is easy to change out – all you need is a screwdriver – and it instantly updates a kitchen inexpensively. By getting rid of those old polished brass knobs and changing them to a pretty oil rubbed bronze or pewter one with great style, you'll feel like you've got a new room. Be sure to take one of your old pulls with you when you go shopping for your new ones; there are different "spreads" available, and you want to make sure that your new ones will fit into the existing holes. Passage door knobs are a little more difficult to change out, but if you update the finish and possibly change to a lever style instead of an older tulip style, it will be easier to use and look great!
5. Color. I can't say enough about how much of a difference a gallon of paint can make in the decor of a room. Don't be afraid of color – embrace it! Many of the home stores now offer sample sizes of paint that you can bring home and paint on your walls to see how it will look in your room. Be sure to take a look at how your sample that you painted looks in different lighting situations in your room – many colors are chameleons and change drastically when you use fluorescent bulbs. It's a lot easier to decide you don't like a color before you purchase and paint an entire room.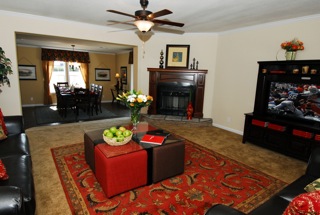 6. Lighting. Changing out your existing lighting in your home is another easy way to add value and in some cases keep your utility costs down. Ceiling fans not only look great, they also keep the air moving. Pendant lighting in the kitchen can shed light on task areas and add some extra drama as well. I like using track lighting in rooms that might have only one existing light in them and tend to be dark. Changing out to a track system can help bring a light source to a dark corner or over a sink.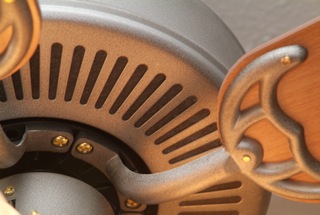 7. Dollar Stores. The abundance of dollar stores, or places like Target that have dollar sections, are my new secret source. I'm always amazed at the values to be found if you don't go crazy buying things you don't need or want. Some of my favorite finds have been hammers and pliers reduced to 25 cents, and a pair of chargers for my table that were 50 cents each.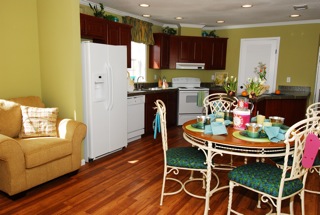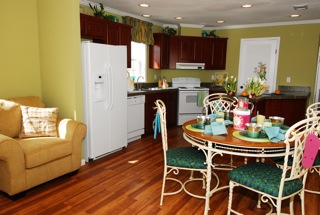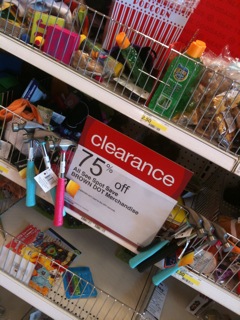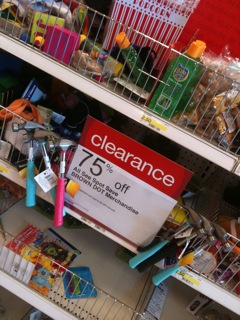 I hope this will give you some ideas that you'll try out in your own home, and empower you to add some new life and style into your home.
All images are copyright Lisa Stewart Photography. # #
About Lifestylist® Suzanne Felber
Lifestylist® Suzanne Felber is one of those lucky people who truly loves what she does.
Her work has been seen throughout the country in various publications, show houses and model homes. She been featured on the HGTV program "Dream Builders," and her work has appeared in Home Magazine, This Old House and Home Depot'sStyleIdeas magazines, and in JCPenney publications.
Felber's fresh approach to home design has been featured in successfully merchandised model homes from coast to coast. Her popular website and blog can be found at www.lifestylist.com. When not on the road helping clients, Felber calls Dallas home and is busy renovating a 1941 printing loft into her studio and living space.
by Suzanne Felber, Lifestylist®