Millions would gladly consider the manufactured home option, if they just knew a few facts. For example, there are those who consider having a garage a 'must' as part of their housing needs. Just as a house can be built with or without a garage – or with an attached or detached garage – the same options exist with today's manufactured homes too.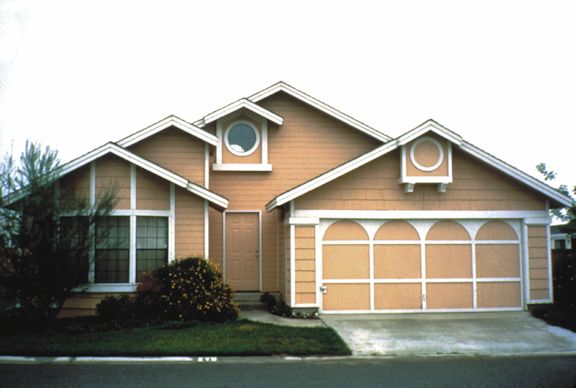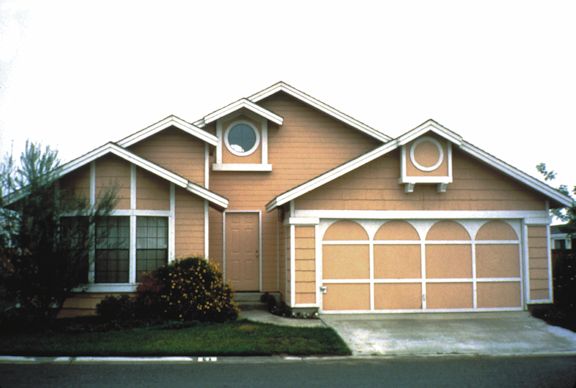 The appealing manufactured home shown above, or the one next door to actress Pamela Anderson's manufactured home with a Pacific Ocean view (shown below) are two examples of homes with garages.
As a side note, in part because of its location, the home below is valued at 2 million dollars. Whoever said you can't have appreciation with a manufactured housing or in a manufactured home land lease community is wrong!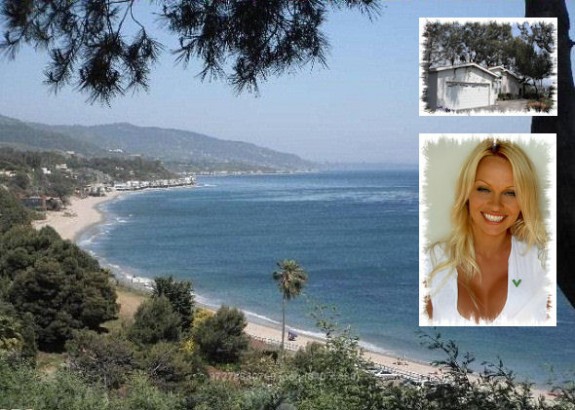 The home below shows a two story manufactured home with the garage integrated into the ground level.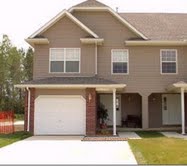 New manufactured homes – especially multi-sectionals – can be ordered with a basement access and installation in mind. The lead time is typically a fraction of the time needed for conventional construction.
Basements and garages are typically done on site, while the manufactured home is built in a controlled factory conditions. So the savings to the home buyer flows from the fact that the manufactured home (MH) will cost less to build than the conventional housing construction would. The cost of 'add ons' like a garage, basement, decks, swimming pools, 3 or 4 season rooms, etc. would be in addition to MH cost.
Some land lease communities can accommodate a garage or car port, and placement of a manufactured home on private land often can too. Talk to your local retailer for more details.
Don't know where to start? Check out the manufactured housing state or community association that serves your area. They can usually provide you with a list of businesses that commit to a solid code of professional conduct.
If another house has done it and you can dream it, odds are, you can do it with a modern manufactured home! ##