by Dave Shanklin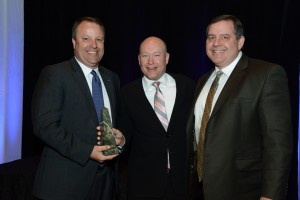 CU Factory Built Lending, has wowed our industry with its very popular "Step Rate" loan product and has no plans of ending it anytime soon.
 The Step Rate loan product offers the borrower a very low rate for the first five years of the loan, which adjusts one-time at the 61st month to a pre-determined higher fixed rate, saving borrowers thousands in interest.
The loans are fully-amortized, fixed, and are not considered to be ARMs. With no prepayment penalty, this author has had many applicants indicate that they plan to pay off these loans within a few years. The initial very low interest rate is appealing.
"It's been a top program for us," according to a spokesperson for the lender. "It's one of our core products and there's no talk of removing it."
I calculated for a typical $50,000 loan, the borrower will save $4,369 in interest with the step rate product in the first five years. The savings are realized in a reduction in principal. Over the life of a 20-year step rate loan, the amount of interest save would be about $6,200.
The new product was rolled out to our industry in August 2011. At first, I found many consumers objected, thinking that it was an ARM product. All it takes is a little explaining to the customer to show them the benefits and the fact that there are no surprises and no variables. The benefits seem to be substantial.
While the step rate can provide savings on loans of all sizes, for me it seems to be very popular with the smaller MH chattel (personal property) loans, especially those under $50,000. In fact, this author's average loan is under $30,000. Most of these loan applicants will be able to and intend to pay off their loans entirely within five years before the loan resets to a higher rate and higher payment.
Most loan agents who work for Manufactured Home dealerships have been touting the very low rates for this product. This helps add to the attractiveness of investing in a manufactured home in a land lease manufactured home community.
The desire to be mortgage-free in five years is a great incentive. Because there are no pre-payment penalties, this loan makes that possible and thus this financing product has helped our industry. ##
Dave Shanklin is a loan originator with Mobile Brokers Acceptance, Fair Oaks, CA. NMLS ID #314463. He primarily handles MH chattel loans in LLC's. Call (916) 962-7128 or (800) 401-3372 or email Info@MobileHomeDollars.com .
Photo information: CU Factory Built Lending representatives (L) Barry Nofsinger, East Region Sales & Marketing Manager, and (R) John Walters, West Region Sales & Marketing Manager, accept the 2013 MHI Regional Lender of the Year Award at the 2013 National Congress and Expo for Manufactured and Modular Housing from Nathan Smith, Chairman of the Manufactured Housing Institute. Photo courtesy of MHI.