American Banker reported on an effort by Doug Ryan and other non-profit leaders to get more lending on manufactured homes by community and other bankers. Ryan is the director for affordable home ownership at the nonprofit Corporation for Enterprise Development (CFED). Ryan points to a recent study done by the Fair Mortgage Collaborative as part of the reason he and others believe manufactured housing is one of the best ways to expand affordable, quality home ownership in the U.S..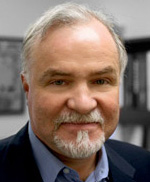 The nonprofit Fair Mortgage Collaborative has Howard Banker as its executive director. Their "I'm HOME" project study of 1.7 billion in loans on manufactured homes demonstrated that these loans performed about the same as conventional housing loans.
Taking a somewhat differing viewpoint than Banker or Ryan, Rod Whitson, president of Oklahoma City based Bank 2, argues that manufactured home loans are trickier because the borrower owns the home but not the land underneath it. Bank 2 is a unit of Chickasaw Banc Holding, owned by the Chickasaw Nation, and supports Department of Housing and Urban Development Section 184 loans for manufactured homes on tribal lands.
 While manufactured homes in land leased communities may fall into the types of concerns Bank 2's Whitson points to, the facts are that most manufactured homes are not sold into land-lease communities. By a wide margin, more manufactured homes today go onto privately owned land. While many of those homes are financed with personal property ("chattel") loans, 30 year mortgage lending is also used to finance manufactured homes on land owned or being purchased by home buyers.
 Regarding lending in manufactured home communities (MHCs), there are thousands of MHCs that have made loans to home buyers who become their residents through related finance sources, and when professionally handled, these loans also perform well.
 Specialty finance sources such as 21st Mortgage, Triad Financial, US Bank, CU Factory Built Lending and Mountainside Financial (disclosure: the later two being sponsors of ManufacturedHomeLivingNews.com) and other industry lenders clearly demonstrate their lending practices are successful and sustainable.


 "There's a built-in bias against manufactured housing," CFED's Doug Ryan said. "We want to show that these loans can work and that community banks should see this as a profit-making product, even if it's a small niche."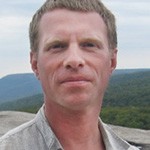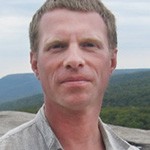 In a study entitled Toward a Sustainable and Responsible Expansion of Affordable Mortgages for Manufactured Homes, which can be downloaded at the link above, The Fair Mortgage Collaboration'sHoward Banker and Robin  LeBaron demonstrated that the facts show that manufactured home loans perform about the same, and sometimes better, than conventional housing loans do.
 "Many lenders are put off by the idea of manufactured home loans, and we wanted to show that they can perform as well as other types of loans, and even better with high-touch servicing," Banker said.
 The study found that defaults of manufactured housing loans averaged 9.7% at Dec. 31, 2012, slightly better than the 10.8% default rate of government-backed loans tracked by the Office of the Comptroller of the Currency. But this is true only when loans from the USDA's Rural Development 502 loan programs were excluded from the data. Defaults jumped to 15.9% when the USDA loans were included.
 However, some state housing finance agencies that purchase and service manufactured housing loans report even lower default rates.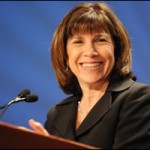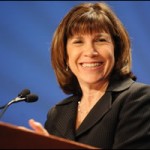 CFED's president, Andrea Levere stated:
 "The foreclosure crisis. Homeowners "underwater." Neighborhoods blighted with vacated homes. Tougher credit standards and new regulations making it harder for lower-income households to qualify for a mortgage.
 "These have been sadly familiar headlines for almost five years. Is there anything new—and positive—one can say about mortgages?
"To find that bright spot, we can turn in a surprising direction: toward manufactured homes…Based on this (report's) evidence, more lenders and investors should be convinced to enter or expand their manufactured home mortgage offerings as good business. Home owners will then benefit by finding it easier to obtain affordable, long-term financing."
CFED, the Fair Mortgage Collaborative and another non-profit organization – NextStep – are among those who are spotlighting the value of today's manufactured homes.
It is noteworthy that the housing/mortgage crisis was not caused by manufactured home loans, but rather by mortgages on traditional, conventional housing. The loses on many of those conventional loans would have exceeded the full purchase price of a new manufactured homes.
So there are clearly good reasons for lenders, public officials and consumers to increasingly look at the affordable, quality manufactured home option. ##
(This article was compiled from sources such as CFED, the Fair Mortgage Collaborative and manufactured housing industry professionals. You can download the full report referenced above at this link or the ones found above.)