J.D. Harper, Executive Director of the Arkansas Manufactured Housing Association (AMHA) announced the completion and release of a series of short videos to address the myths – and the facts – about manufactured homes today.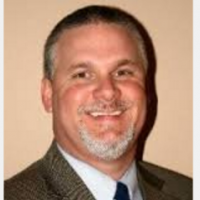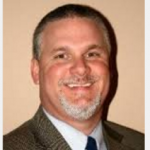 "Our organization has been working on a series of short videos to address common myths, misconceptions and stereotypes that many potential homebuyers have about the quality, value and safety of manufactured homes, " said Harper.
"I'm proud to announce…after months of work by our Public Relations committee – the videos have been finalized," Harper said.
The short video segments address three important questions:
Are Manufactured Homes Safe?
Are Manufactured Homes Well Built?
Are Manufactured Homes A Good Value?
In the first video, a couple is looking at the option to buy versus rent with a growing family, and they present a question about the safety of manufactured homes.
Facts are provided regarding the adherence to U.S. Housing and Urban Development (HUD) regulated federal standards, including meeting or exceeding fire and wind requirements for other single-family housing. Additional facts on durability, including foundation, are also included.
In Summary: Times, and quality, have changed. The terms "trailers" or "mobile homes" no longer fit the modern manufactured home.
In video two, the periodic questions about lower cost/lower quality concerns are addressed.
The case is made that many of the misconceptions about manufactured homes are based on outdated information.
Clarity is also provided around how manufactured homes are mass-produced and how the assembly line method allows for consistency, speed and quality/safety inspection, with homes completed in days or weeks versus months or a year-plus.   Also how bulk-buying of building materials allows for greater savings to customers.
In Summary: The labor savings and other advantages of modern assembly line technology allow for quality, delivered quickly, at a lower price.
In video three, the question of value for a customer on a budget versus "just a cheaper house" is presented.
Facts are provided on how controlled building environments, under strict federal safety standards and using the same name brand materials utilized by conventional home builders allow for a lower per-square-foot cost, passing savings on to consumers.
The issue of home value is also addressed; citing recent research that states modern manufactured homes can hold or increase their value (based on market conditions), similar to other housing.
In Summary:
Modern manufactured homes are built with the same types of the materials that other houses are, indoors in an environment that allows for better quality control. In turn, the modern manufactured home has a better chance to hold or increase in value.
With the search for affordable quality housing options on the rise, the AMHA stepped out and provided information that helps to show the progress the manufactured home industry has made since the mobile home days.
That said, every professional – the entire manufactured housing industry – needs to carefully consider the quality, style of content and information that is being provided to consumers.
In a connected world, with information more accessible than ever before, customer testimonials, supported by facts like those shown in these videos, are useful combinations for changing perceptions.  ##
(Editor's notes: for a video interview to learn more about entry level vs. residential styles of manufactured homes, click here.
To learn more about the evolution of contemporary manufactured homes from the trailer houses and mobile homes of the past, watch the video interview, linked here, and the article and home owner video interview linked here.)
(Image credits as shown.)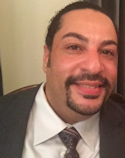 Submitted by RC Williams to ManufacturedHomeLivingNews.com (MHLivingNews.com).