Their website boldly proclaims, "Revolution is a collection of limited-edition, prefabricated homes featuring cutting-edge designs by global design industry leaders." Let's begin our look at Revolution Pre-Crafted Properties – and what this international firm is doing in the world of modular and prefabricated designer homes and pavilions – by seeing what others have said.
High End PreFabs, Democratizing Design for The Masses
The New York Times swoons, "Prefab Goes High End," noting that the operation has gathered a core group of "Architects, designers and artists" to "create collectible architecture."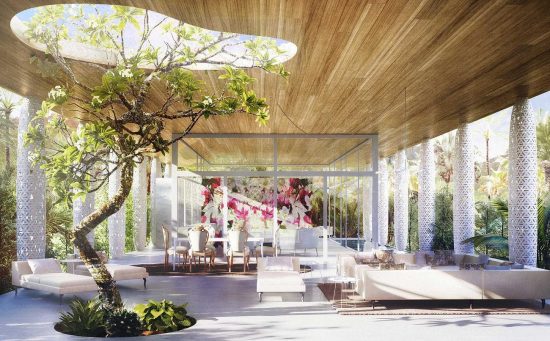 Curbed  notes that "Revolution Precrafted Properties" has as its founder and leader, "Filipino real estate developer and art collector Robbie Antonio."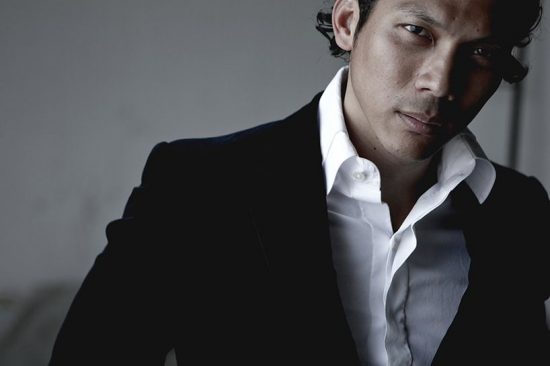 Dezeen says, "Revolution Precrafted is aiming to… democratise high-design and architecture" with "prefab structures by over 30 famous designers…"
"Revolution Pre-Crafted Properties is a collection of limited edition dwellings, ranging from functional pavilions to modular homes," explains DesignBoom.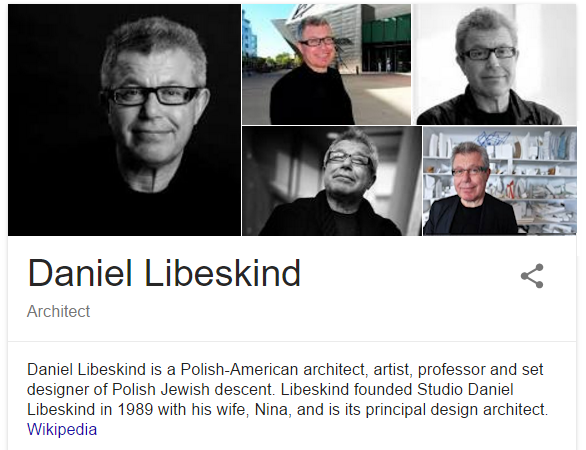 "I want to make Revolution accessible," Robbie Antonio tells Darryl Wee, writing in blouinartinfo. "The average price for one of these homes or pavilions is US $300,000, which I think is very compelling, because not everyone has access to these architects. And even if you did, you would have to spend three or four million dollars on a house designed by them."
"But my price point is a tenth of that," Antonio said, "And it's about half the price you'd pay for a prefab home in America."
Its design and appeal at a price millions of middle class Americans, and others around the world, can afford.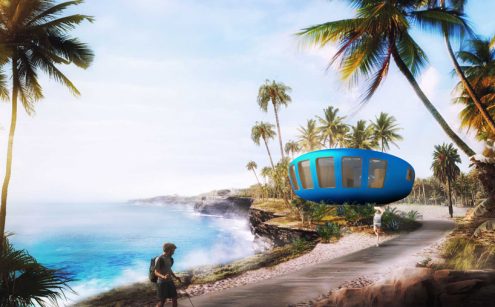 "I was thinking that if I could do all these mixed-use and residential towers with Century Properties in Manila, then I could also transport these brands — and I consider artists and architects to be brands — to more and more countries," Antonio elaborated to Wee. "And I realized that the only way I could do this was by making prefab houses. In a way, Revolution was a very logical extension of what I've previously done."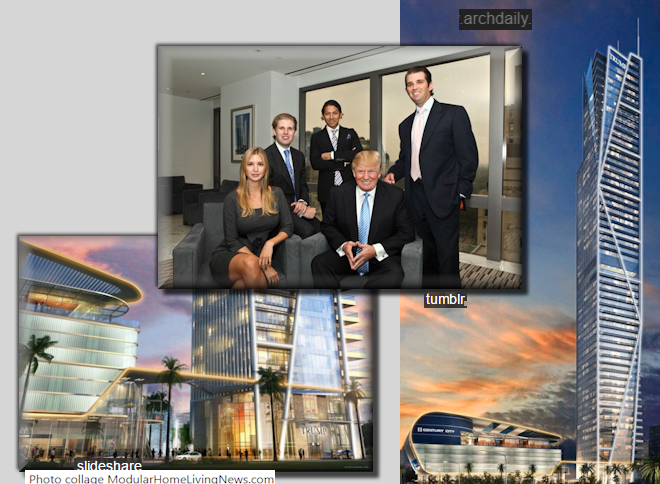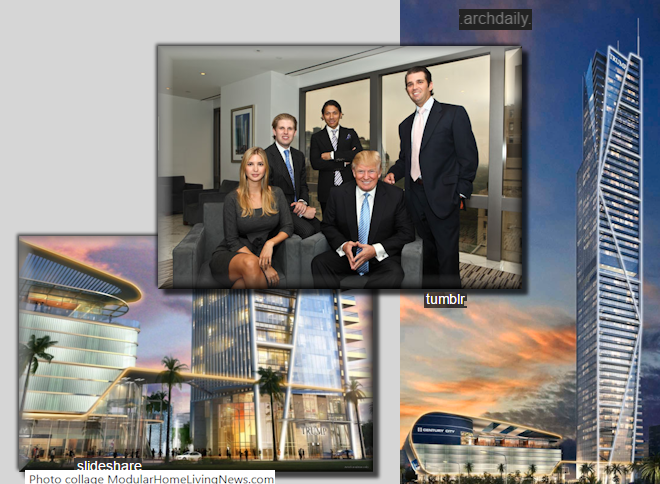 A Growing Global Prefab Market
While MHLivingNews and our sister operation, MHProNews focus on the domestic U.S. prefab, modular and manufactured home arenas, both have routinely spotlighted international companies. Why? In part because pre-fab homes are often growing faster overseas than they have in the U.S., where factory-crafted homes were in many ways popularized.
Americans can learn from these other nations, and from thought, word and deed-leaders like Antonio.
"The increasing demand for prefab in different parts of the world is solidifying the position of prefabrication in the market," Antonio told MHLivingNews. "This can be associated with the benefits of prefab – easy and fast construction, transportability, and practicality, among others."
Revolution Pre-Crafted Properties
"The prefab home concept offers a solution," states their website, "by greatly simplifying the process — picking a home design from a selection and having it delivered right to our doorstep. However, the monotony of standard design can be uninspiring. We seek something efficient but we also want something special — a home that's carefully crafted, not just fabricated."
The combination of class and economy are Revolution and its team's calling card. With that combination, they believe they will take the world by storm.
"Revolution Precrafted is optimistic and excited about this worldwide growth," Antonio told MHLivingNews.  "We see more prefab trends emerging, and one of which is designer homes. This is why Revolution Precrafted is collaborating with world-famous architects, designers, and artists to make designer homes accessible to the global market."
The chart below, provided by Revolution to MHProNews, indicates that global market that Antonio was speaking about.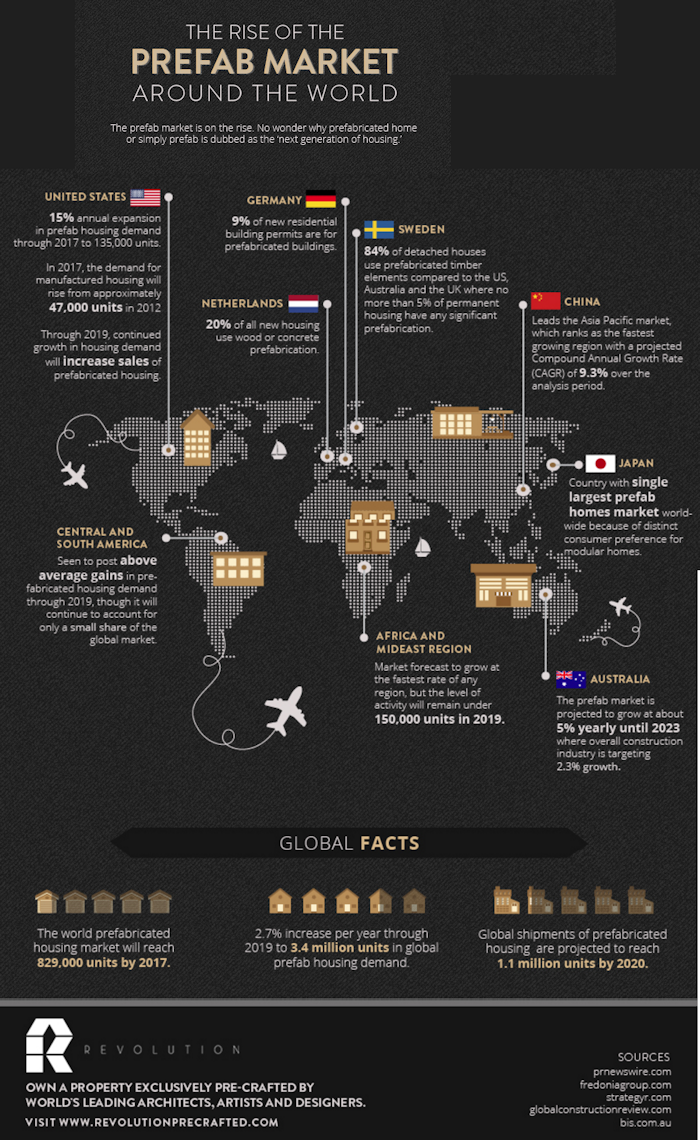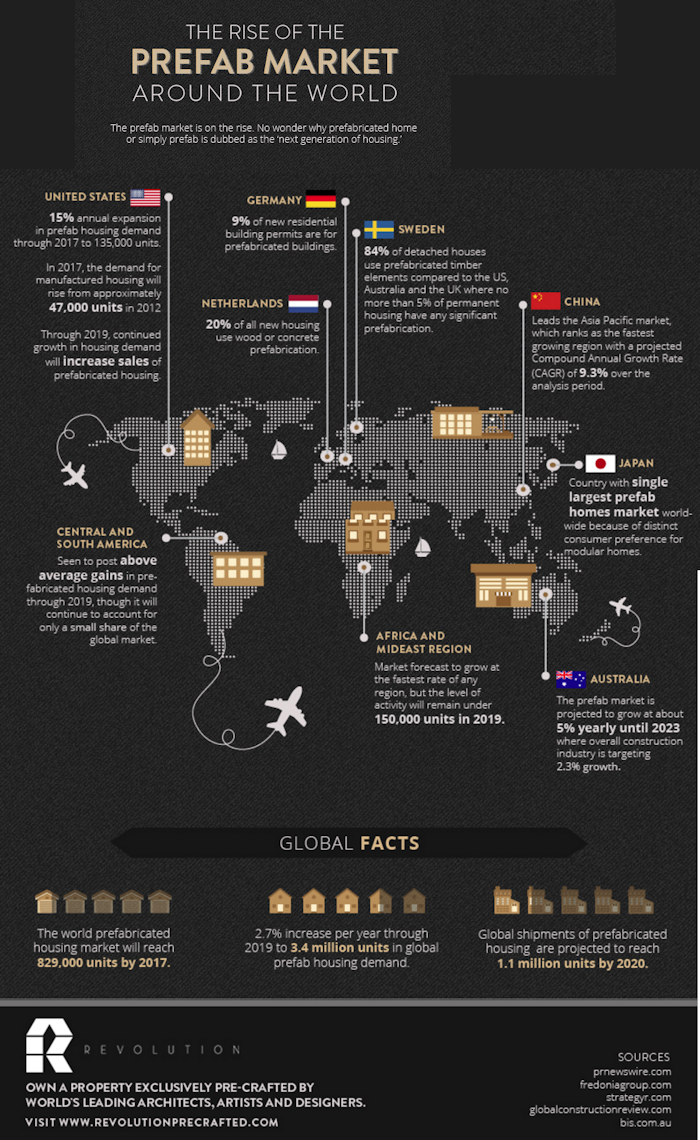 "I wanted to comment on the impressive designs featured in your article on Revolution prefabricated homes." Jay Hamilton, U.S. factory-built housing veteran, and currently executive director of the Georgia Manufactured Housing Association told MHLivingNews.
"Having worked many years in manufactured and modular homes, first from the production side, now from the association side," Hamilton said, "I can say that these homes are thoughtfully designed."
But Hamilton also sees another hidden benefit to the world of factory-crafted homes. That benefit is from another young gun on the Revolution board, Eric Trump, son of real estate mogul Donald Trump who has worked with Roberto Antonio on Trump Tower and other projects.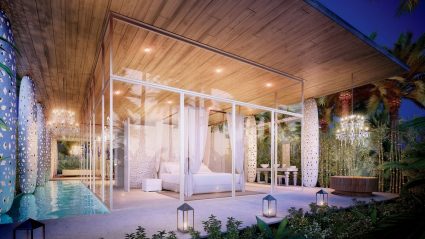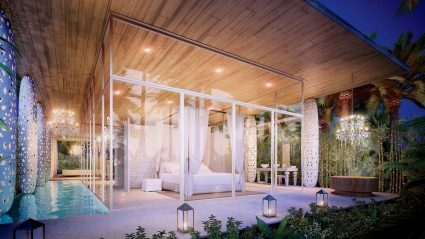 "Given that Eric Trump and their family are known for upscale properties, and Revolution modulars are getting positive global press," observes Hamilton, "should his father become president, it may prove useful for the factory-built home industry."
Useful?
Indeed. Periodically showing his mastery of understatement, Hamilton has nailed it.
Rolls-Royce and Mercedes don't diminish the rest of the automotive world, rather, their existence adds to it.
Perhaps through the pioneering work of Robbie Antonio, founder of Revolution Pre-Crafted Properties and their collaborators, a greater level of respect and understanding will flow to all factory-built homes, including the more modestly priced manufactured homes.
A Welcome Message
U.S. and global emails, messages and calls are common place for LifeStyle Factory Homes, LLC – the parent company for MHLivingNews.  That said, it was nice to see this message a couple of months ago: Hi…"I'm Ash from Revolution Precrafted Properties. I've been reading your blog for quite some time now and I find your posts really helpful" said Ash Gente.
"Particularly your articles about modular homes. Thanks for always providing valuable posts about those topics," Gente stated.
That simple thank you message started a dialogue that resulted in keen insights into Robbie Antonio and their operation.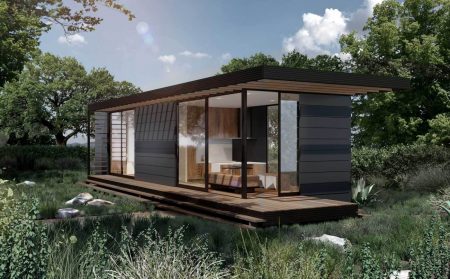 In an unrelated interview by MHProNews with Otis Orsburn, president of California based Hybrid Prefab Homes, he touched on a similar point to Hamilton's. "Updating the general perception of manufactured homes should be a never ending process for all of us."
The Trump Connection
Eric Trump sits on the advisory board for Revolution.
Eric told DC based TheHill  recently that he believes his father will fix inner cities, bring back jobs, and follow through on other positive items promised by the fabled father and GOP presidential nominee. On how many different issues have we heard Donald Trump say, "We're going to fix it, we're going to do it well and we'll fix it fast!"
Doesn't that describe what factory home building brings to the table for home seekers at all ends of the spectrum?
Conclusion
Value always depends to a certain extent on the eye of the beholder.  Great value and appeal for the rich and famous is different than for the working class or those in between, but all have a need for a good home.
Be the home a high-end prefab, like Revolution and their avant-garde team produces, or more mainstream manufactured or modular homes, the greener processes and greater bang-for-the-buck offered applies.
What Antonio, Revolution and their incredible cadre of legends and young guns are bringing to the forefront is the hip factor.
Sauvé cool attracts discerning buyers who have more financial capability that many, but that still don't want to waste money in getting that iconic look that weds art and architecture.
Antonio and his team are succeeding.
We'll follow their moves, along with others in the field, who are pioneering the breakthrough in acceptance of factory-crafted home building, which can benefit millions in the U.S. and around the world. ##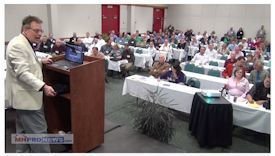 Kovach is a multiple award-winning veteran of the factory-built home industry, is a consultant, service provider and the publisher of MHLivingNews.com and MHProNews.com as well as the Inside MH Road Show video series. With over 1,000 endorsements and recommendations on LinkedIn, he may have more positive peer recognition than anyone else in the manufactured housing field.