World class professional golf course. Tennis, spa or swimming. Shopping, coffee, drinks and dining. Quality conference facilities, surrounded by palm tree lined streets, flora, fauna, fountains and more. You can find all of this near the Pacific Ocean and a short drive north from San Diego, CA. This is the La Costa Resort and Spa – located in Carlsbad, California – the venue for the Manufactured Housing Institute's (MHI) 2013 Annual Meeting.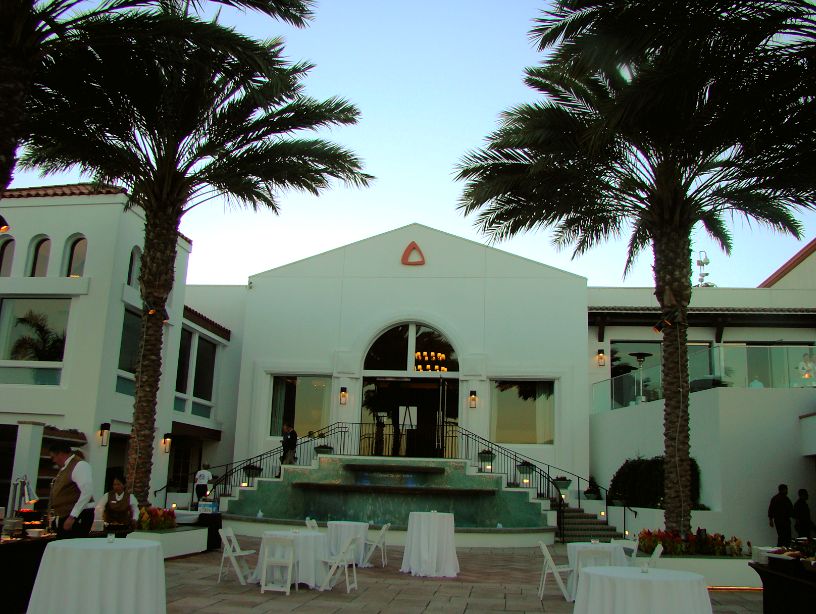 La Costa Resort staff are preparing the patio for
a welcome reception of the MHI 2013 Annual Meeting
Association meetings are about more than business reports, top speakers, politics and industry issues.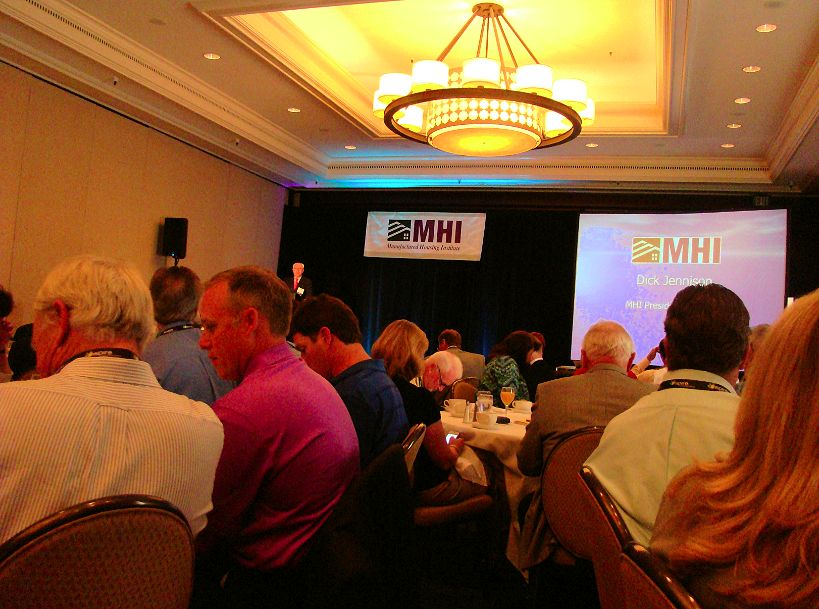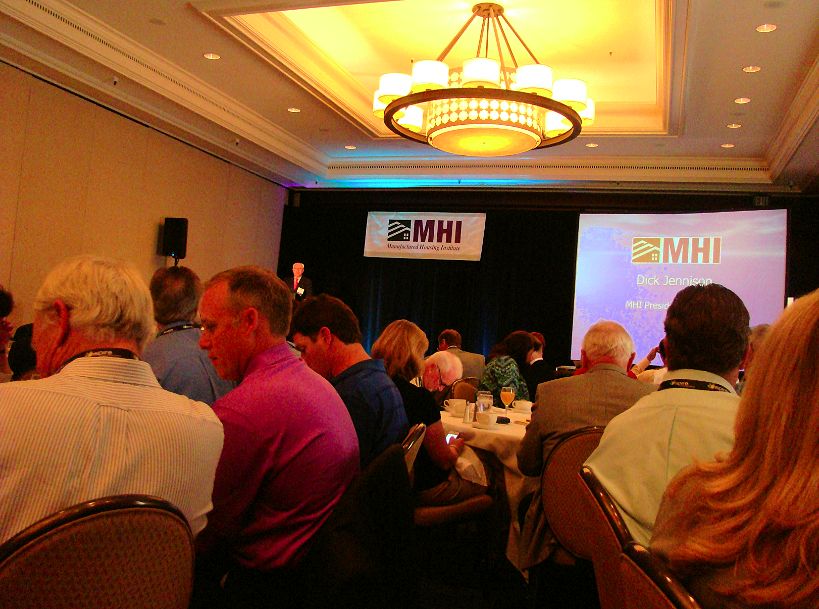 Association meetings are are also very much about the awards that recognize excellence, discussions geared towards improving performance, customer satisfaction and good old fashion socializing among industry colleagues.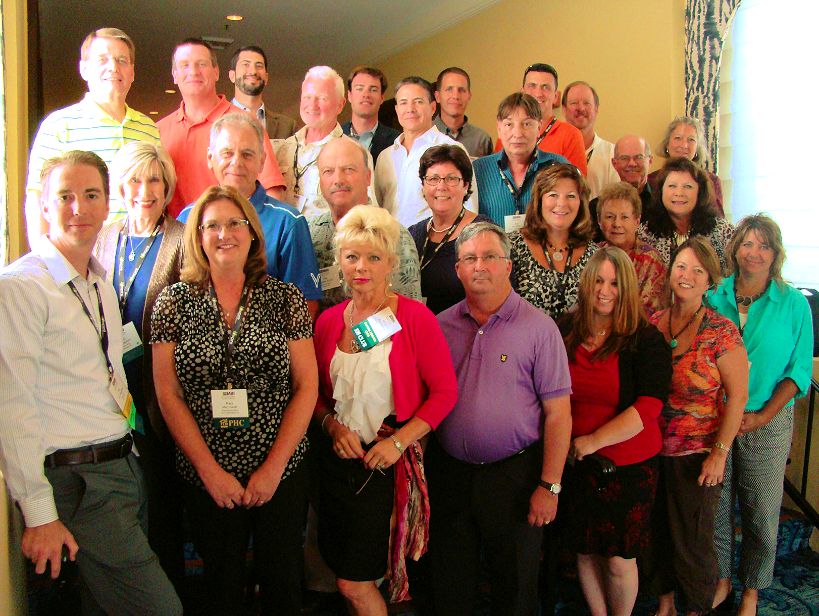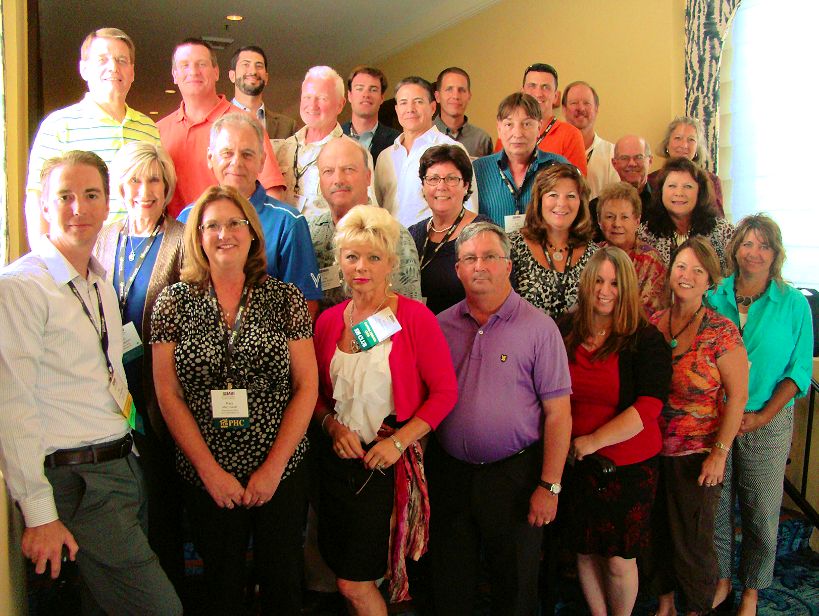 26 of the some 53 members of the
Manufactured Housing Executives Council (MHEC)
who attended the 2013 MHI Annual Meeting at
La Costa Resort, Carlsbad CA
This week, we decided to combine the backdrop of La Costa as our US Destination with a photo report that showcases most of the attendees at the 2013 MHI Annual Meeting, as well as the meeting of the Manufactured Housing Executives Council (MHEC).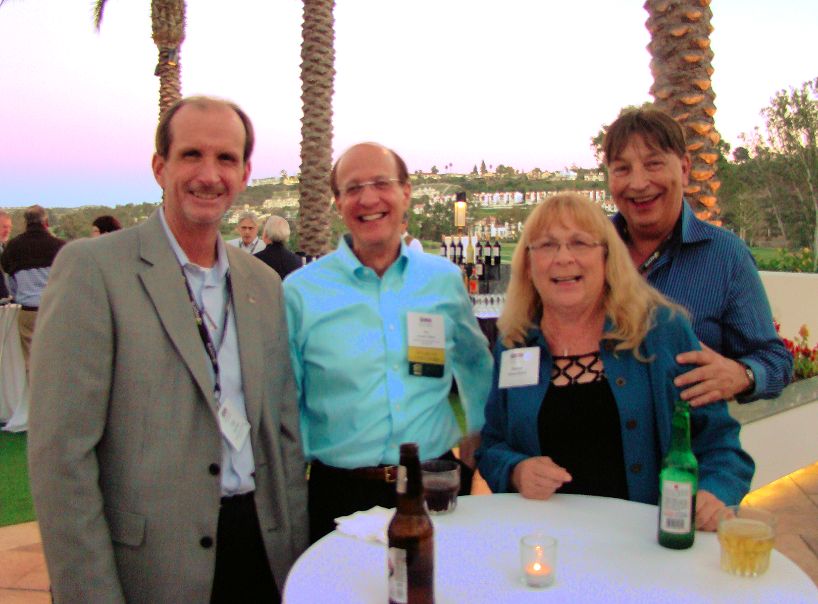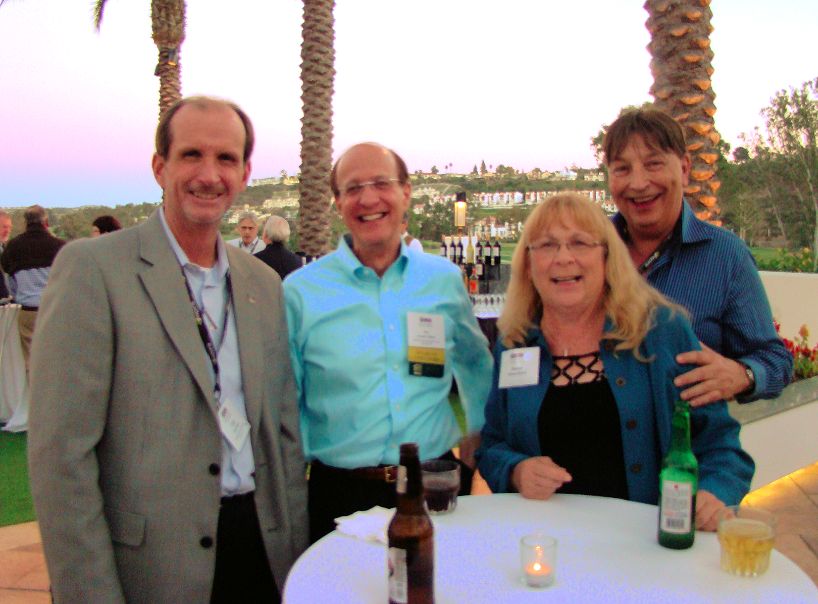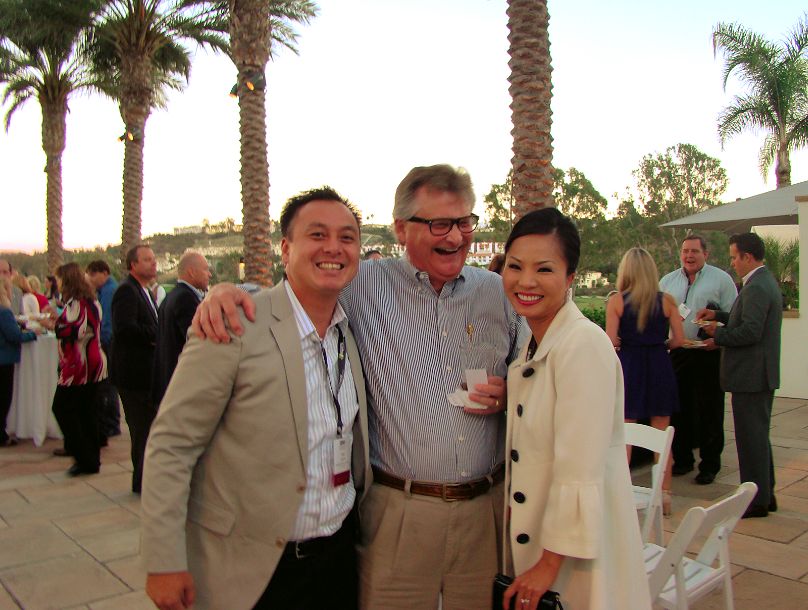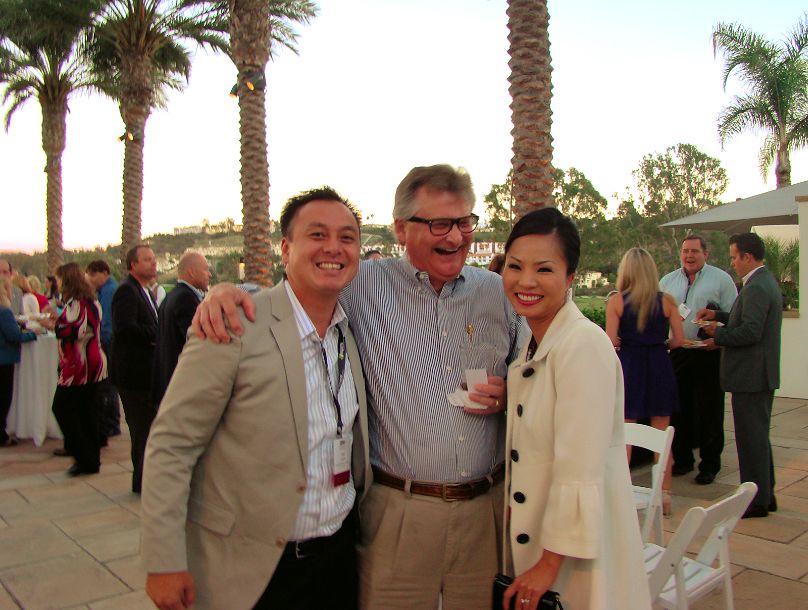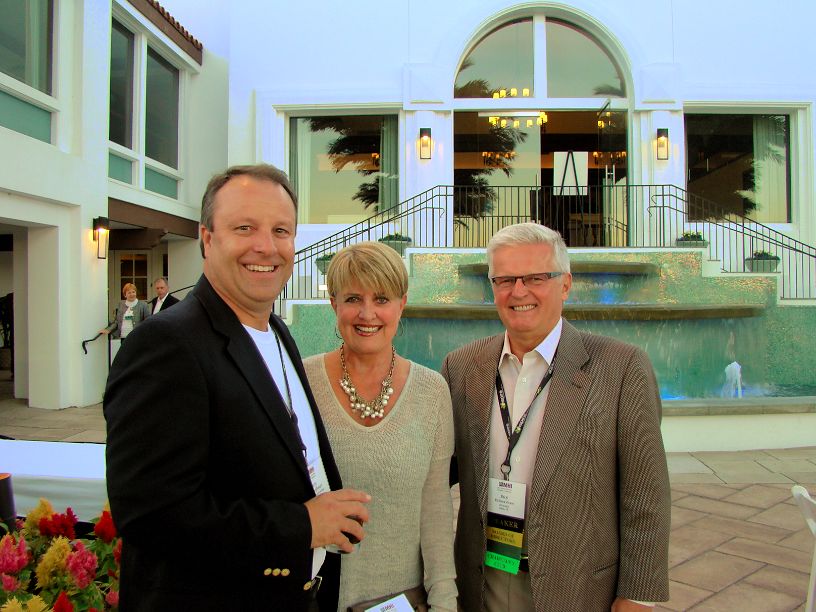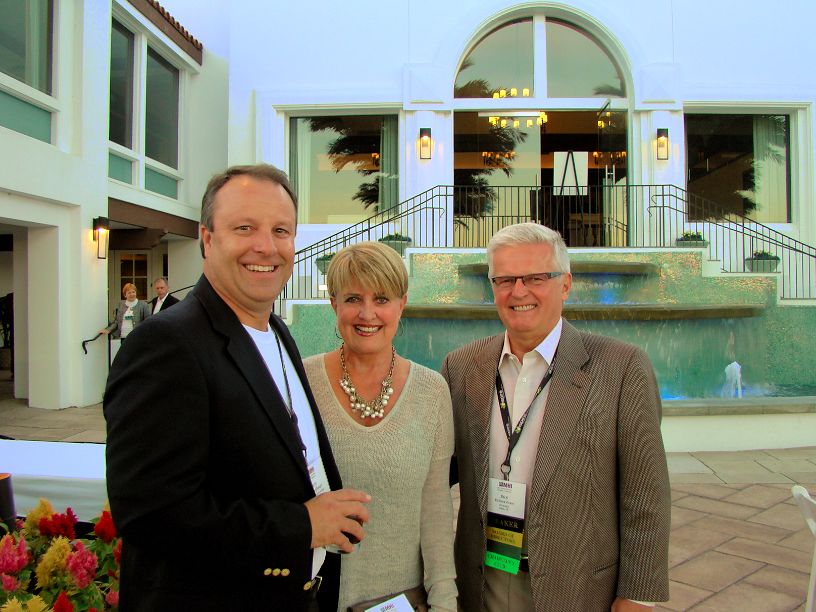 When you work hard, you also want to relax and enjoy some down time. While business or industry politics does come up at these events, it is nice to know that much of the socializing is just that, catching up with friends and hearing what is the latest for members of each other's family.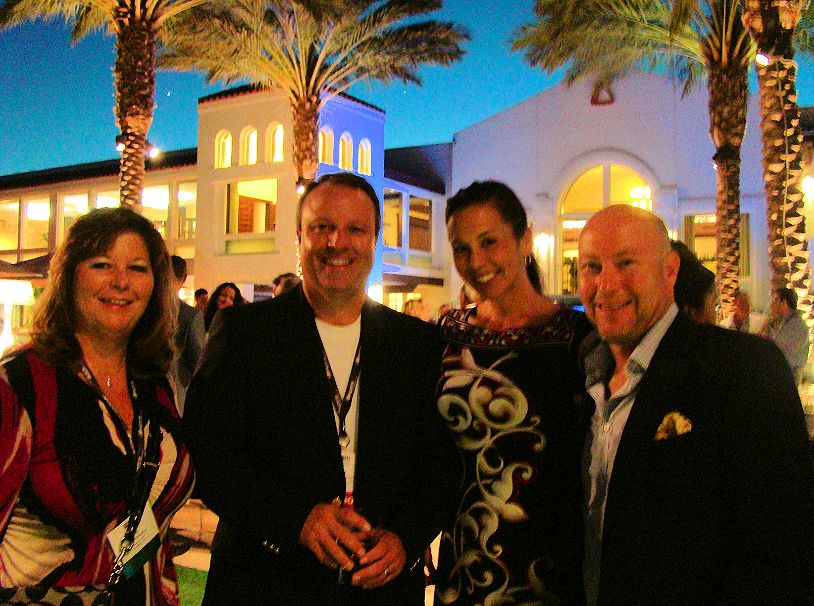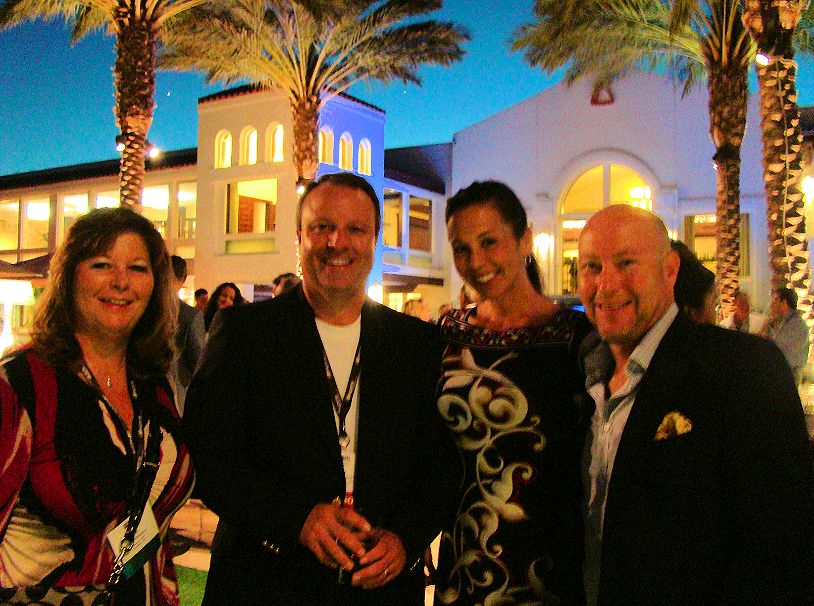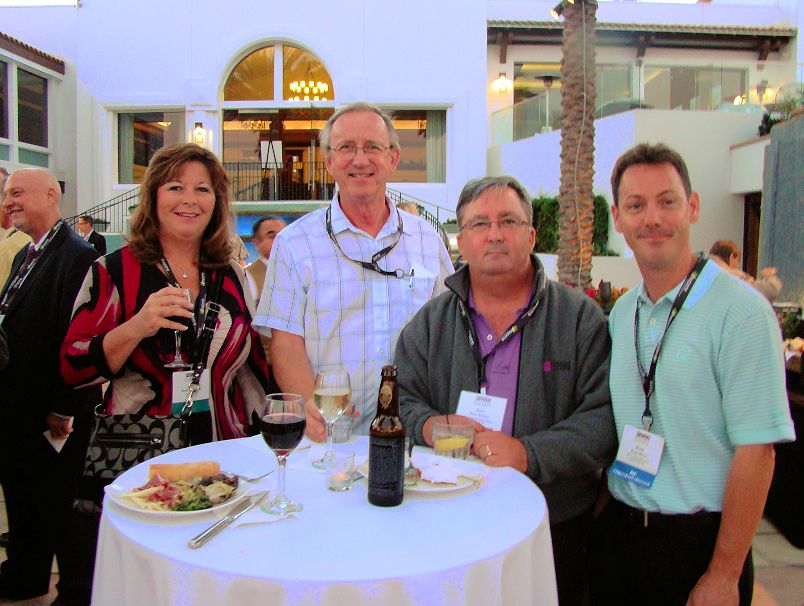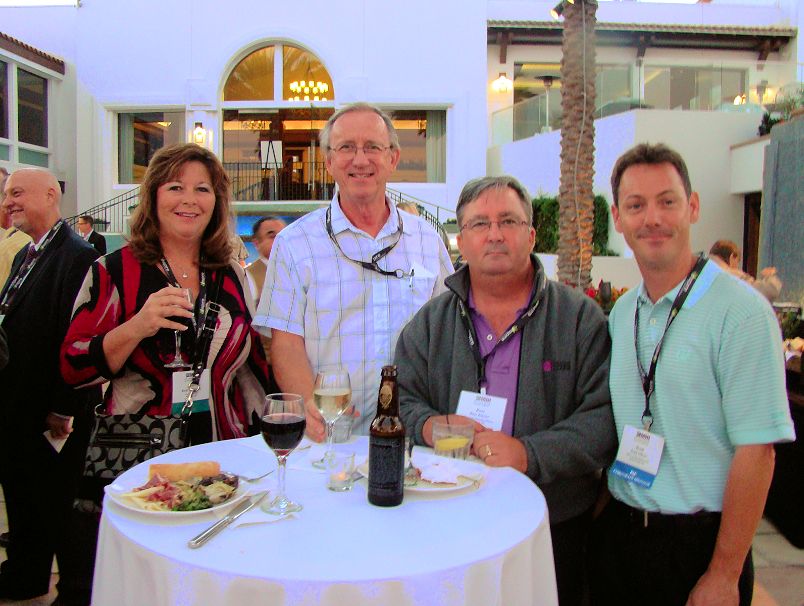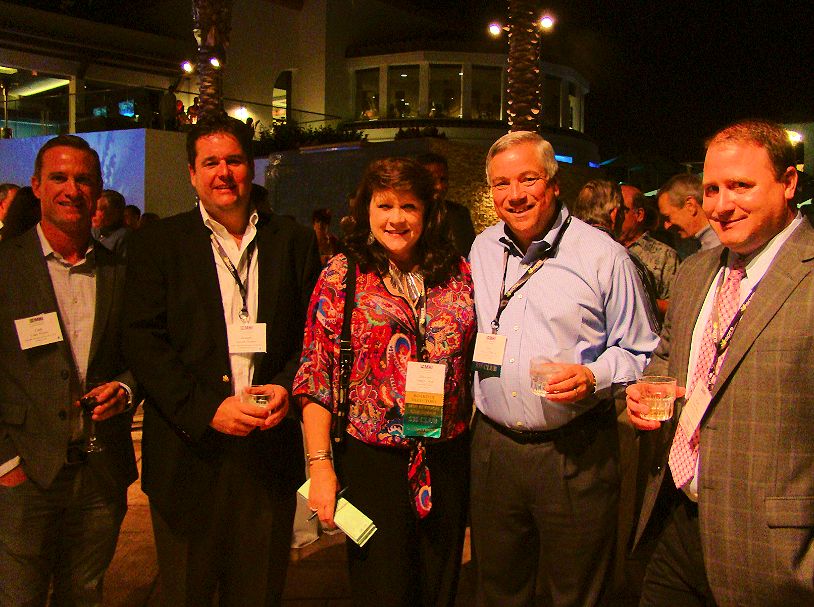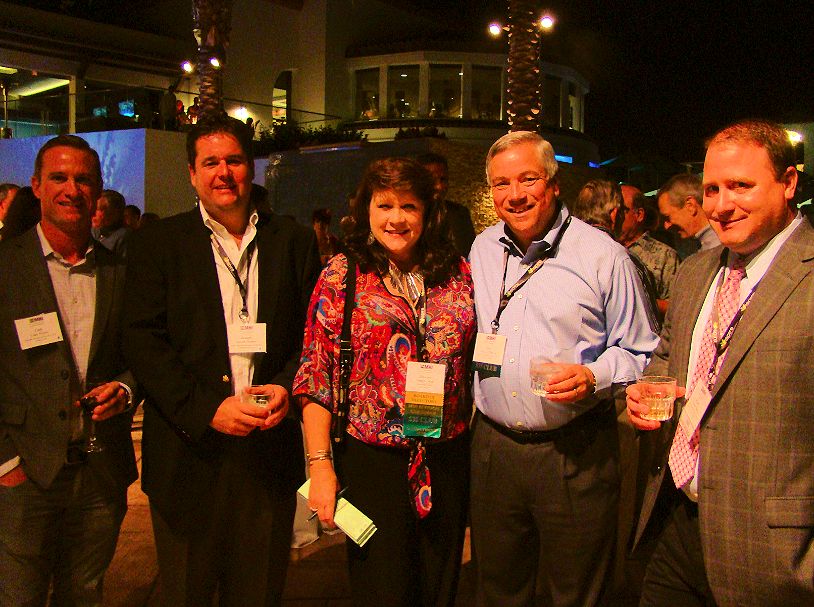 These photos represent professionals – and sometimes, their spouses or significant others – who represent operations from coast to coast and border to border.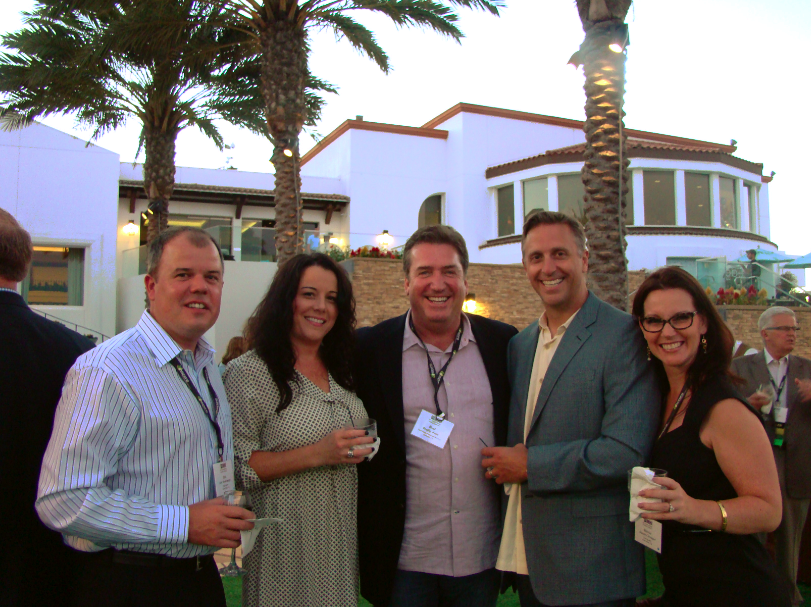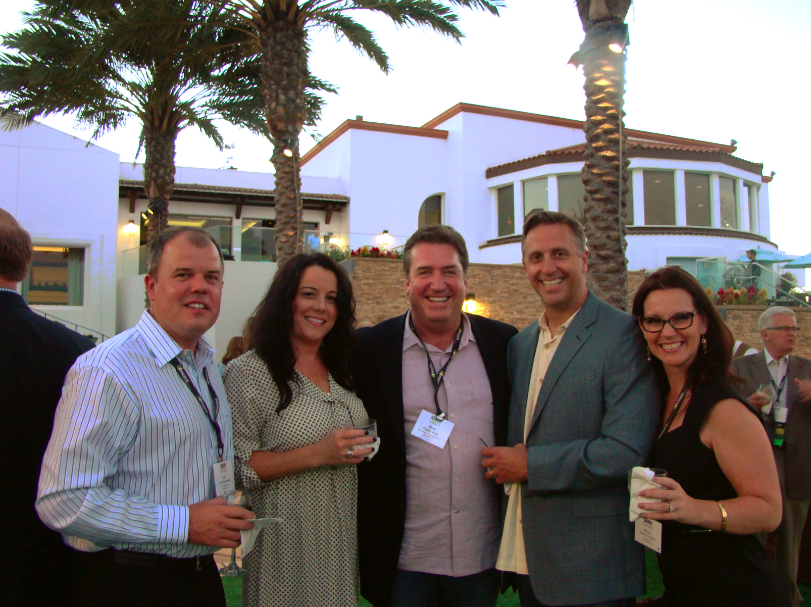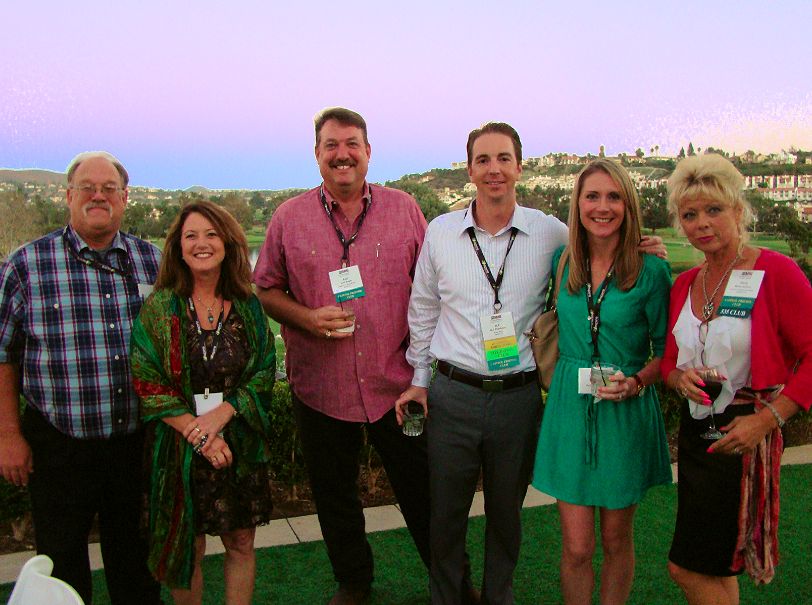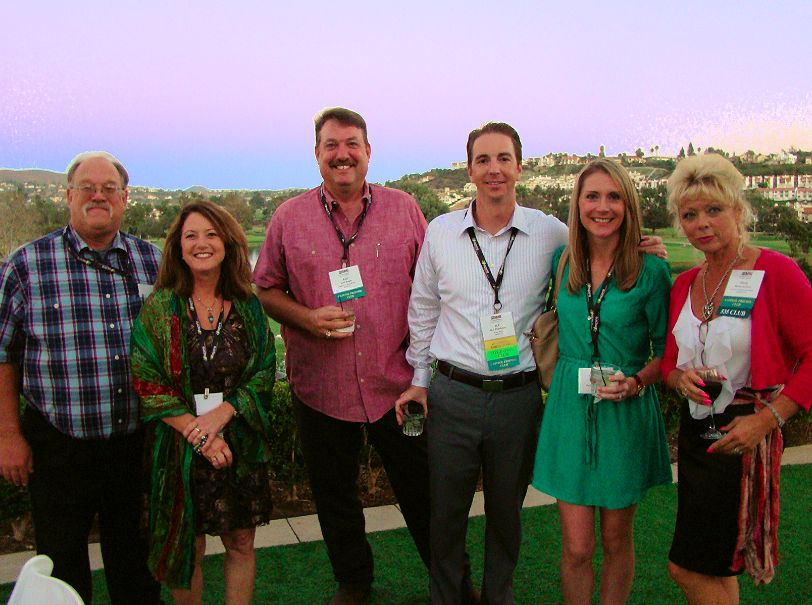 We are also going to cross-post these same photos onto our Pinterest page, where you can sign and play 'name that pro!' under each photo. Appropriate comments are welcome there too.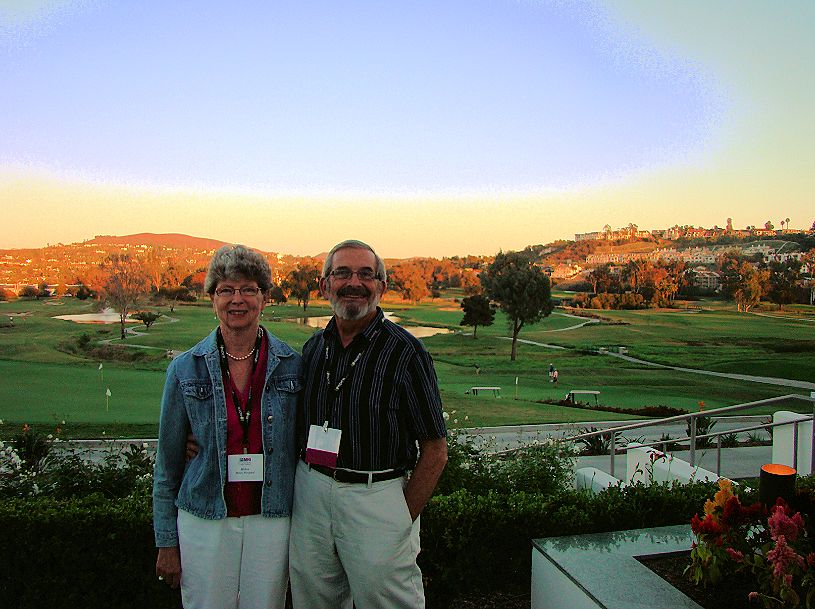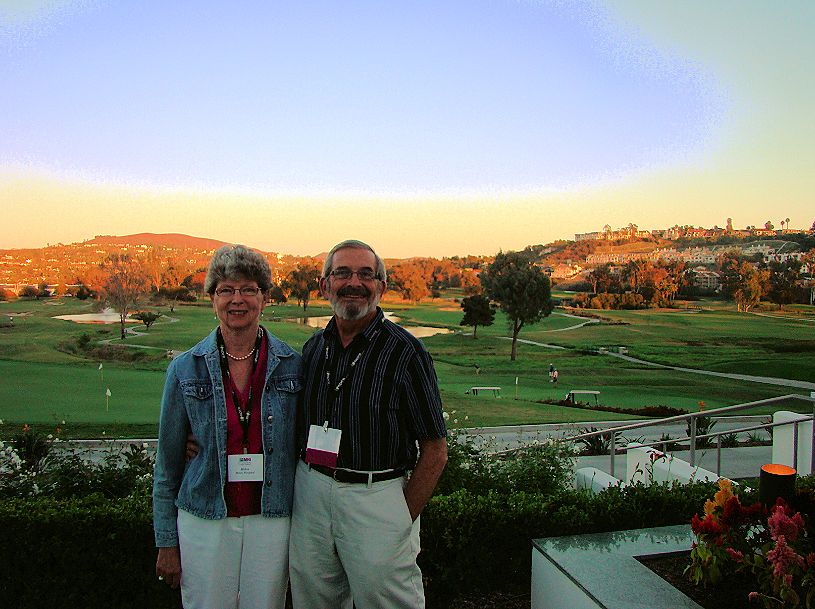 In some of the photos, like the one above, you can see portions of La Costa's famous golf course.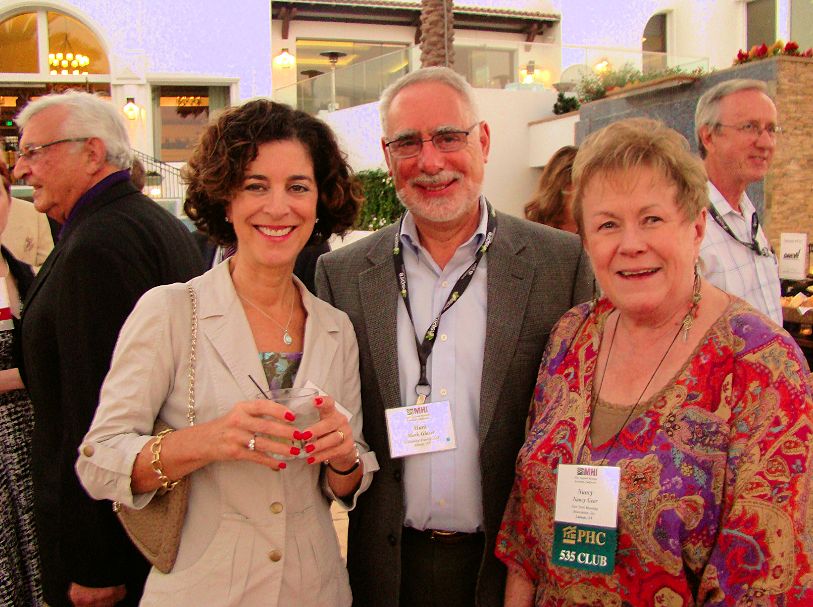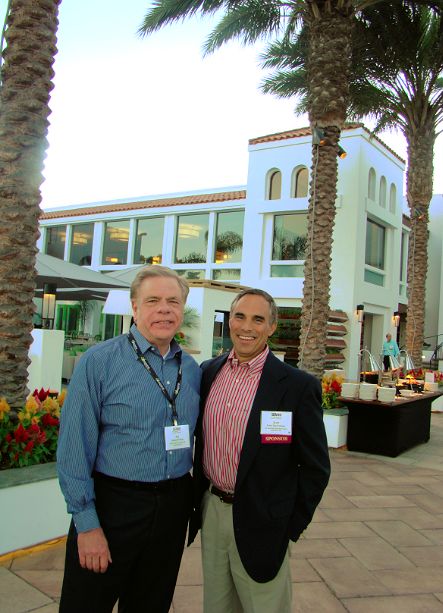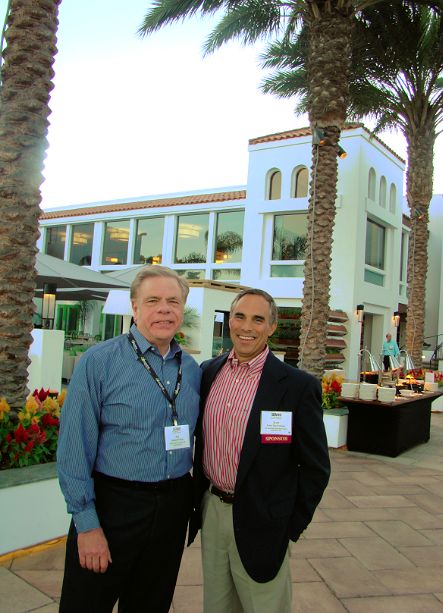 One of the many things that those who aren't association members might find of interest is how competitors – like the two gentlemen above – can have friendly conversations and compare notes. While their respective operations and financing programs are unique, what is similar for both is the desire to properly and professionally serve the home buying public.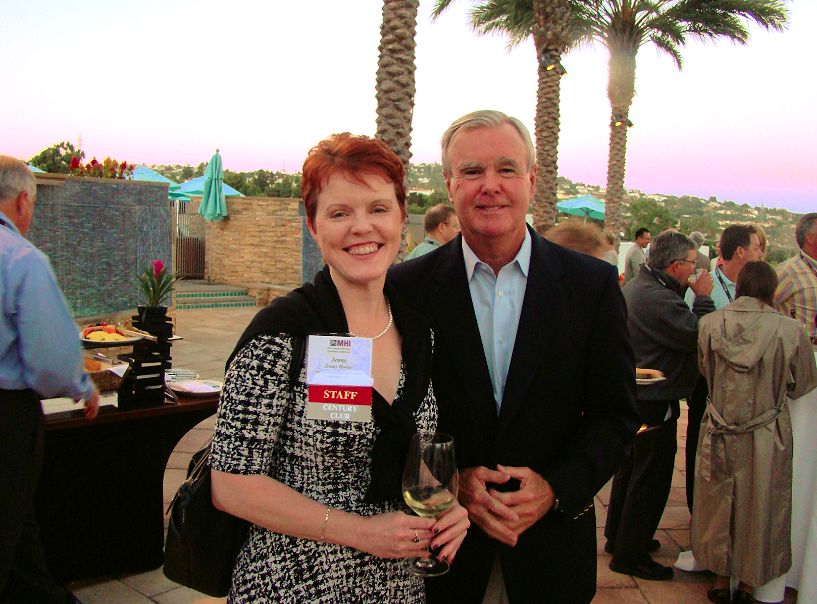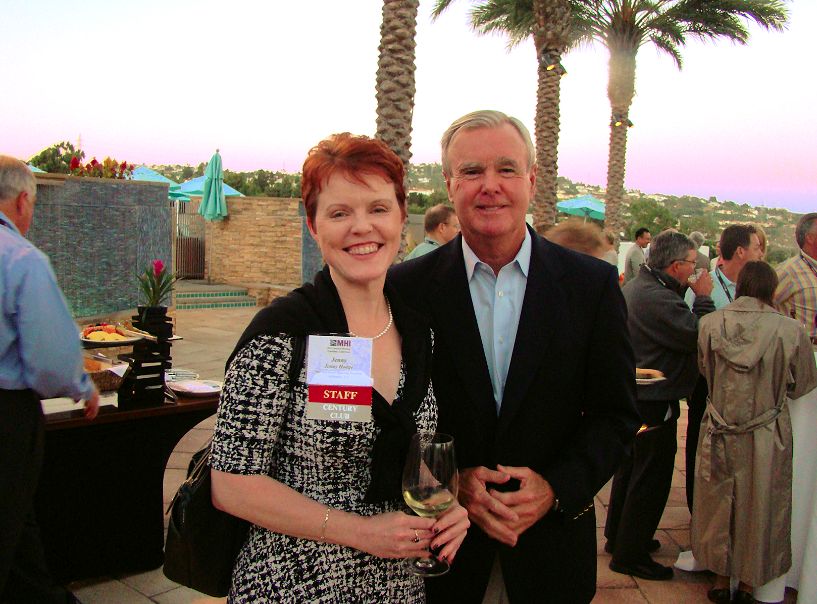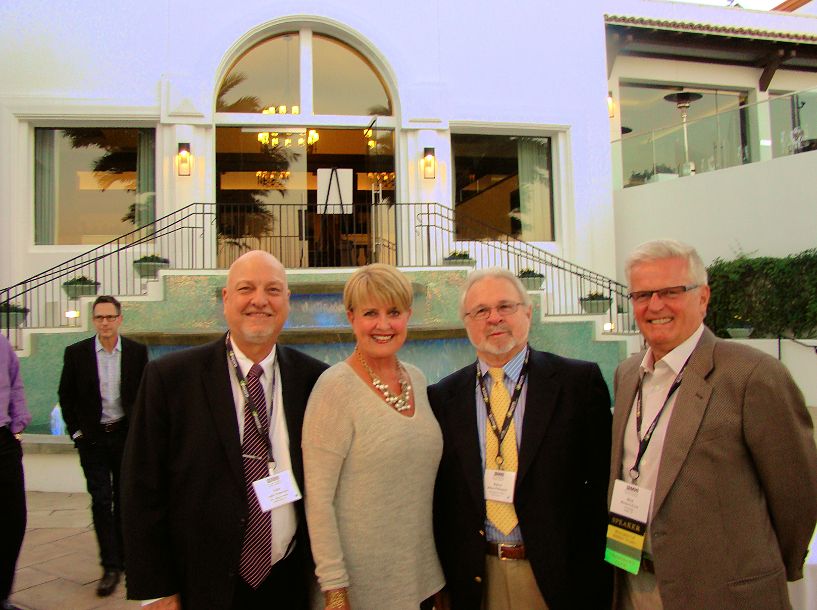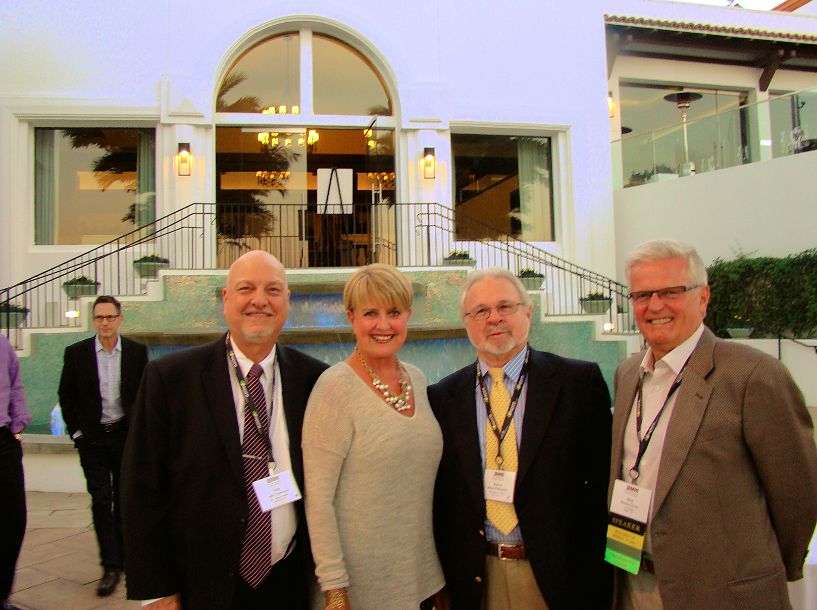 If you don't already know, can you guess which two are the attorneys in this photo?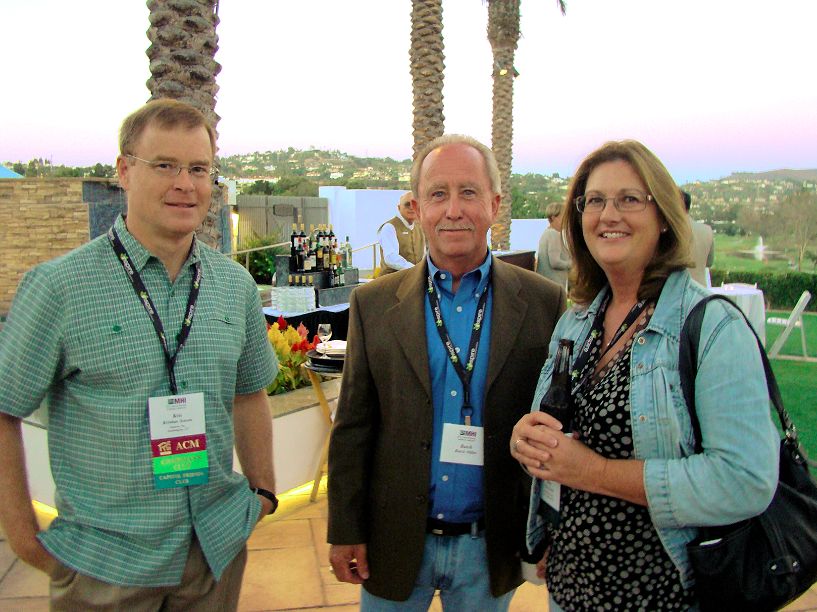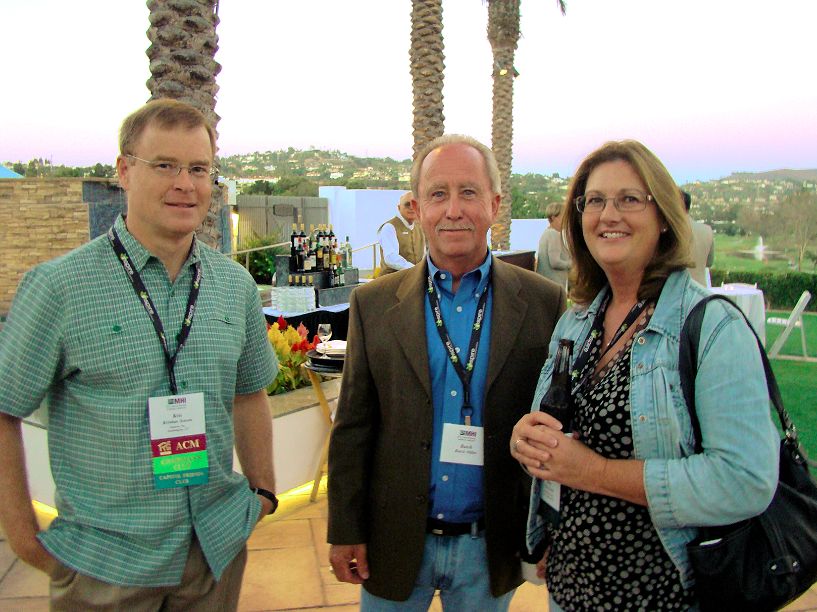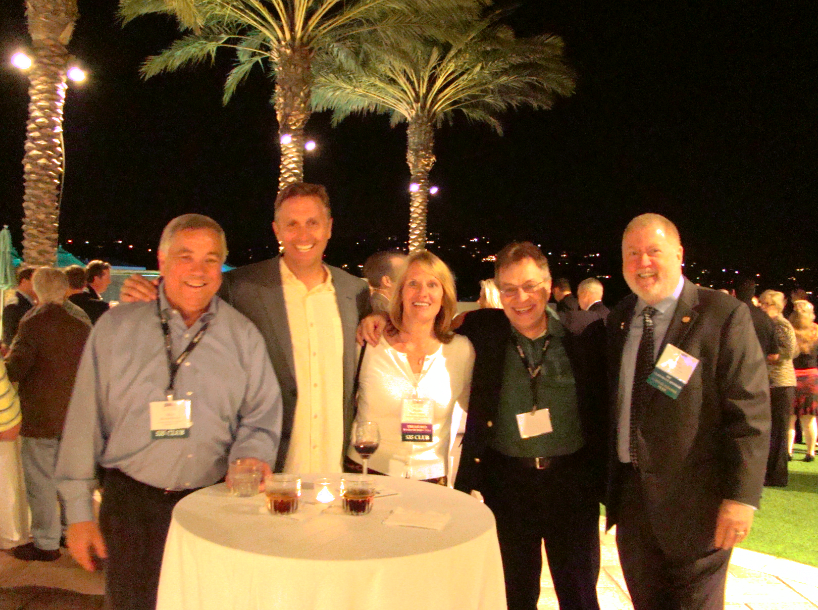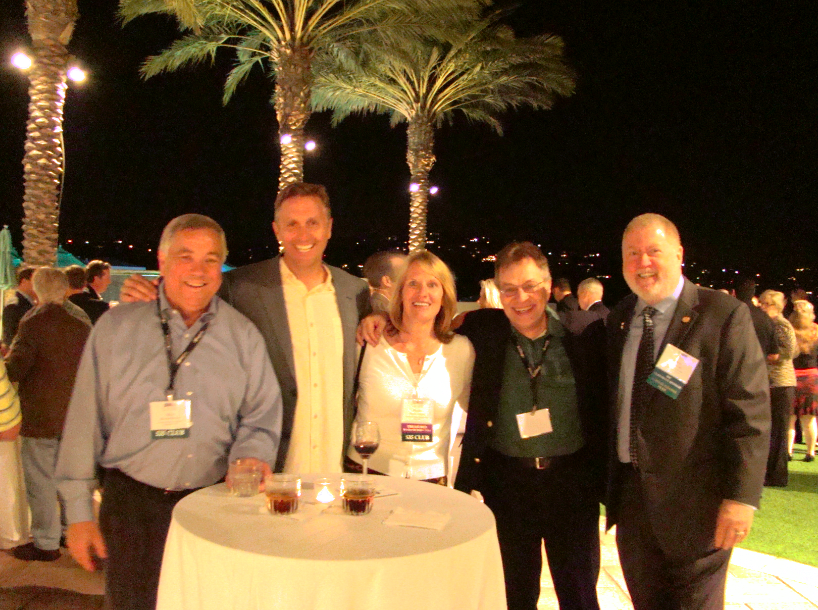 One of those in the photo above is a Nevada retailer, another runs a division of a major modular builder, two work in the insurance field and one is the publisher of Manufactured Home Living News.
If you don't know, can you guess who is who? Check in at our Pinterest Page to see if others have already plugged in their names and profession.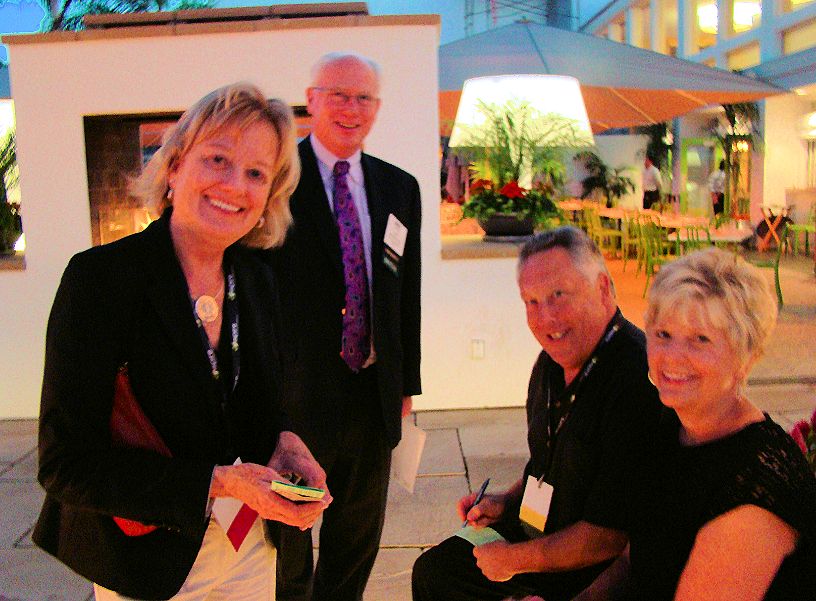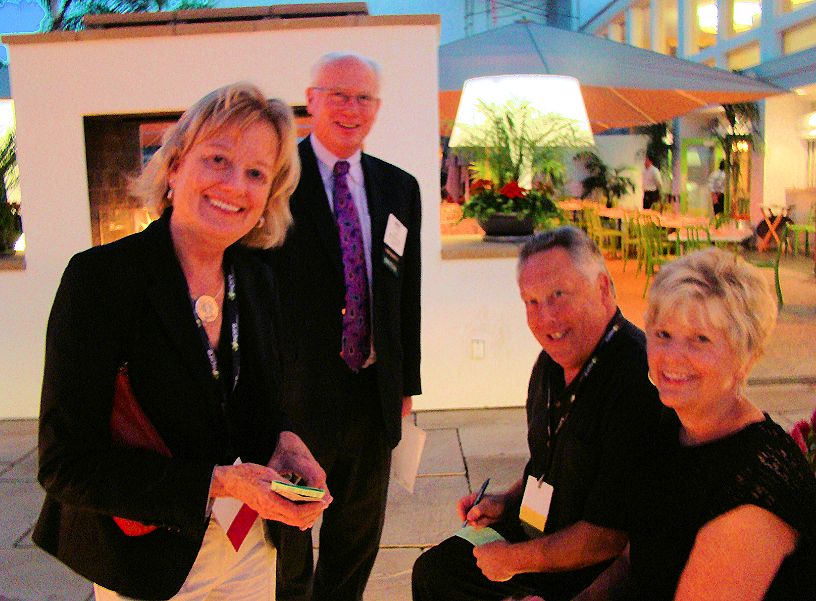 Two of these pros work with each other, and the other two are engaged!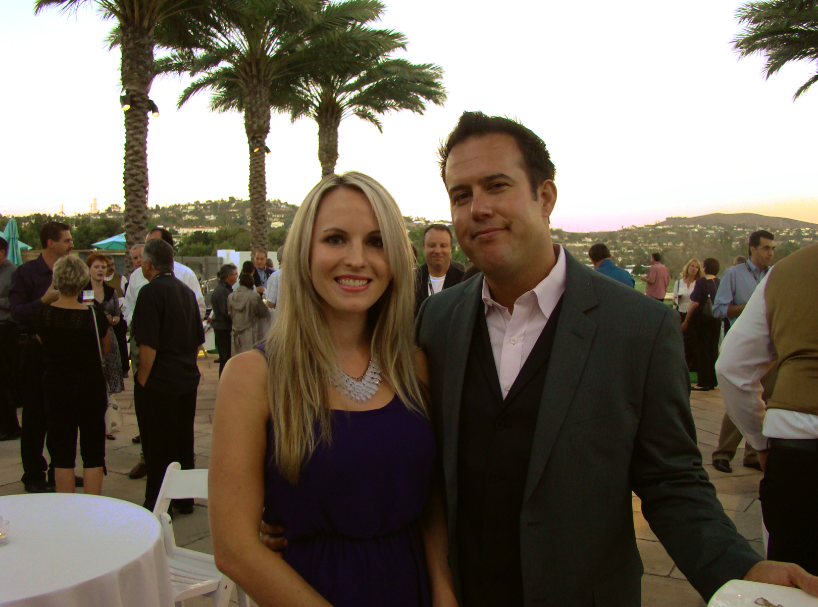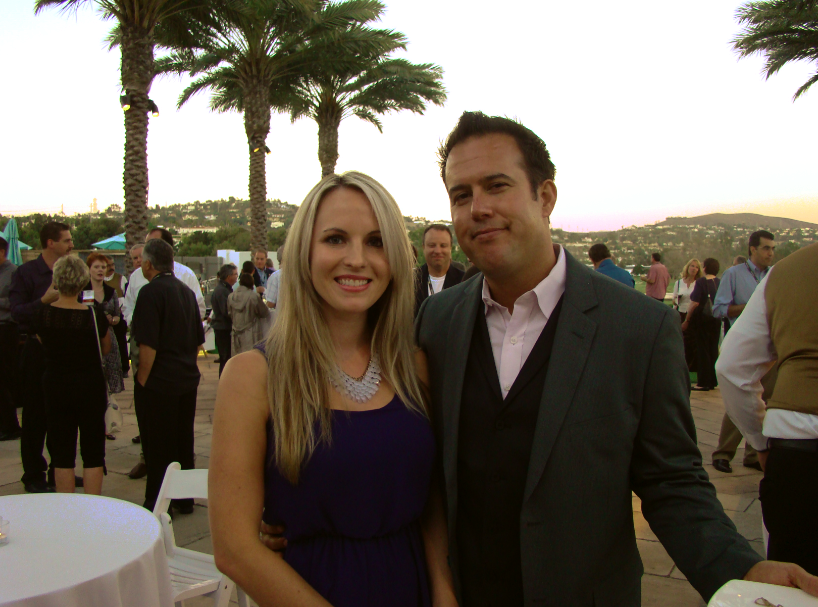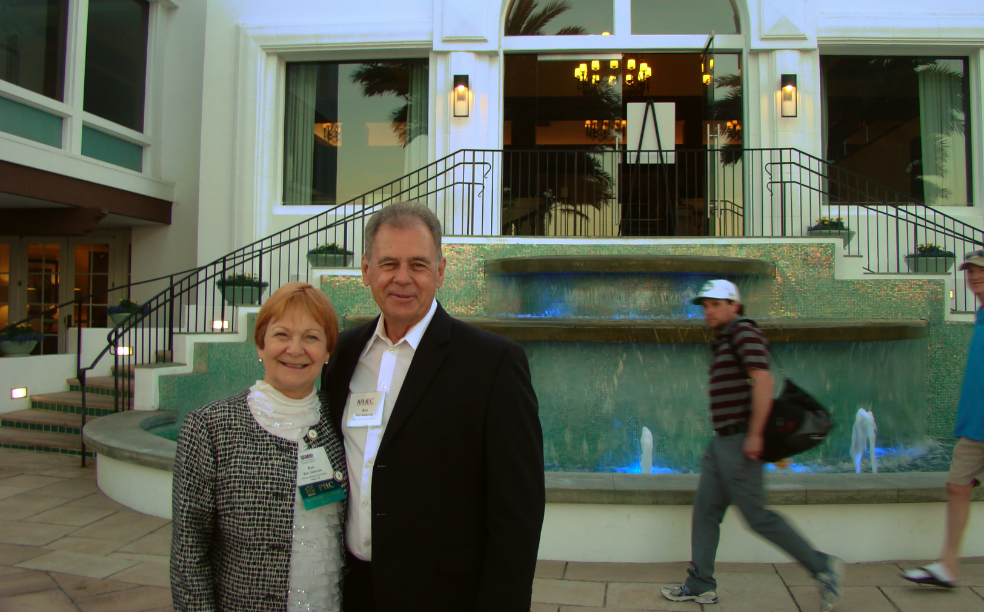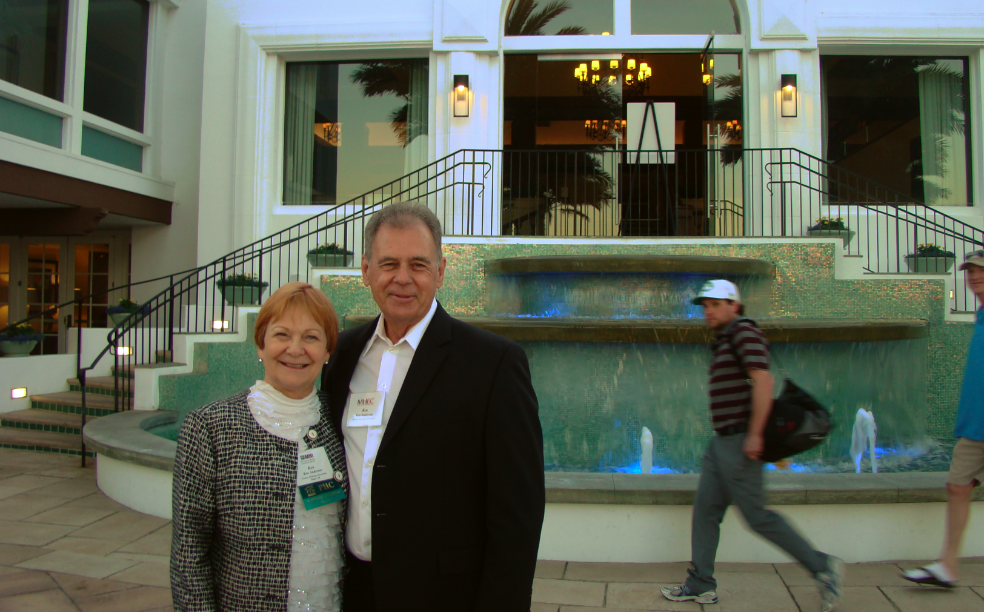 Here below are three married couples. One runs one of the largest manufactured housing community operations in the U.S., a rapidly growing company traded on the stock exchange. Another just had their first child recently and the third couple is 'retiring' from the legal profession to invest in manufactured home communities and spend more time with family, friends and having fun.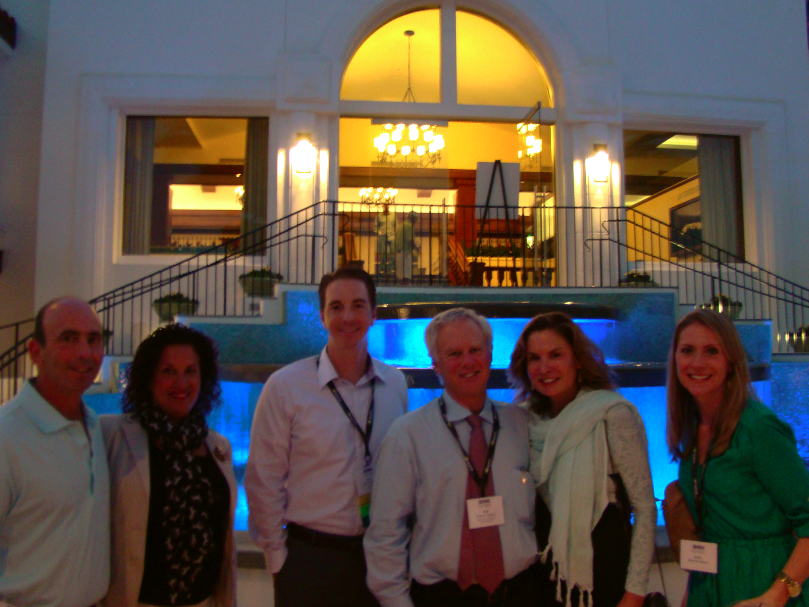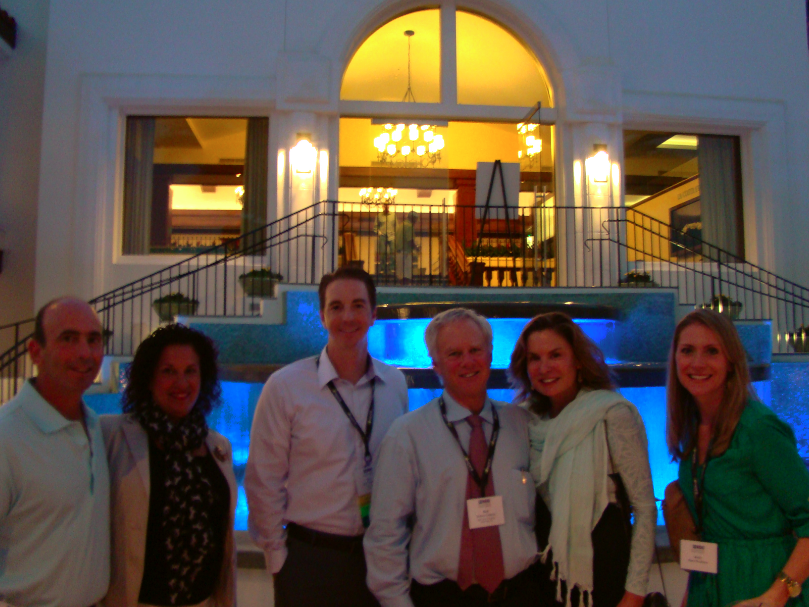 We will feature the major REIT operator in an upcoming article here, and show that professional riding a horse at the head of a parade!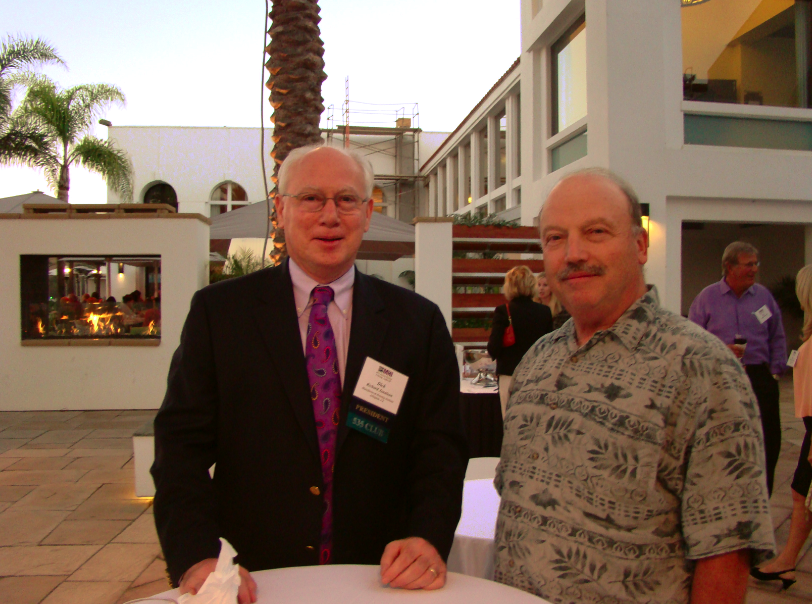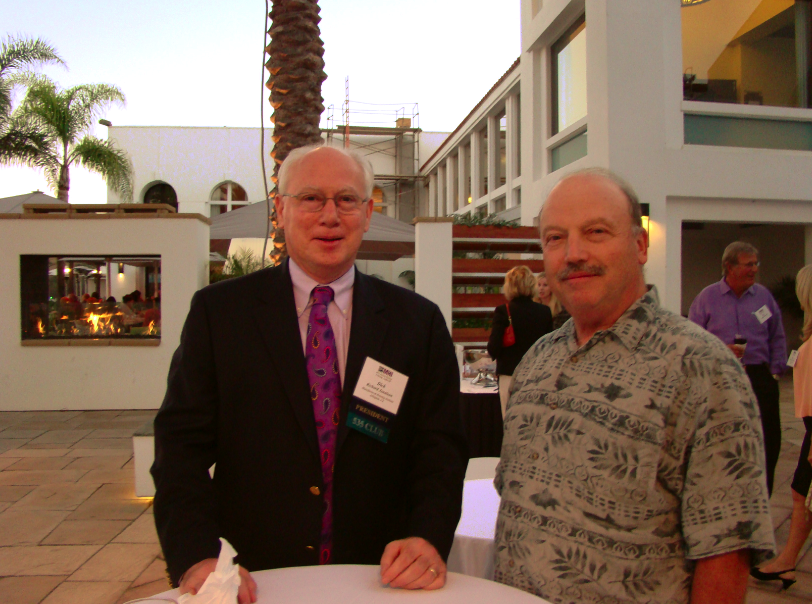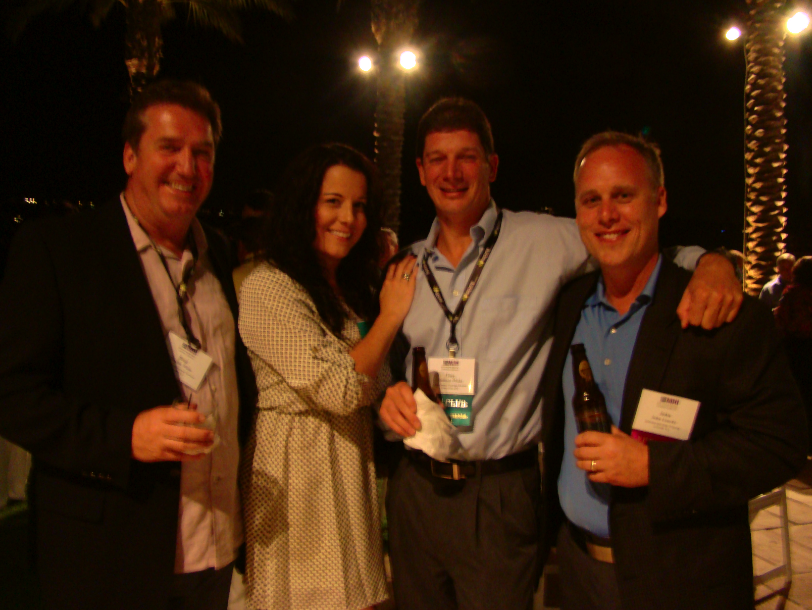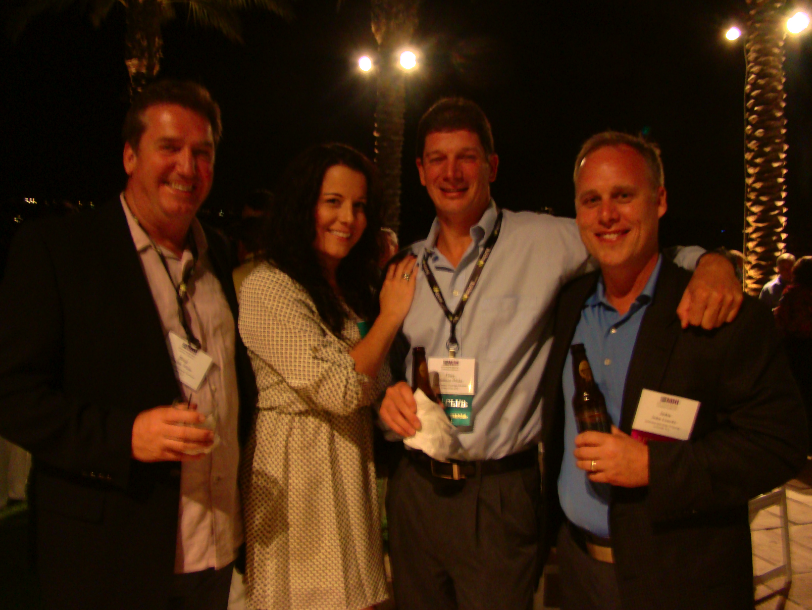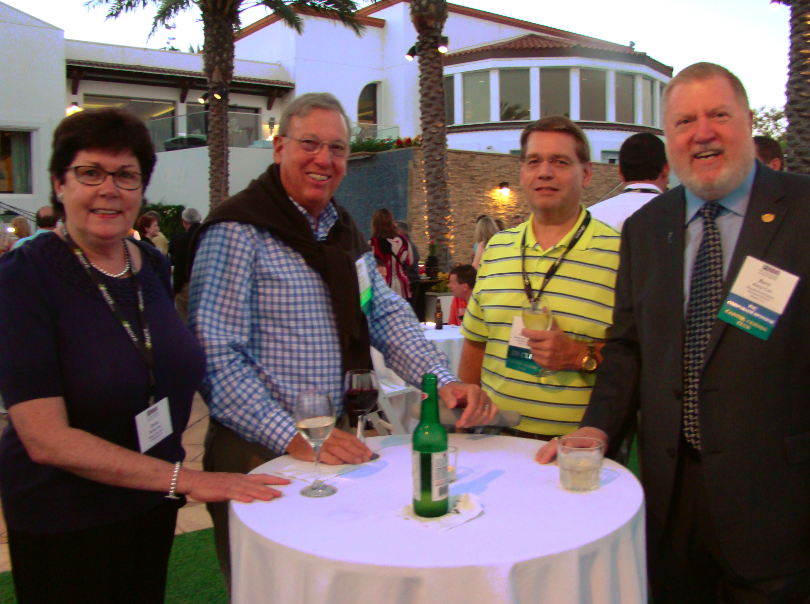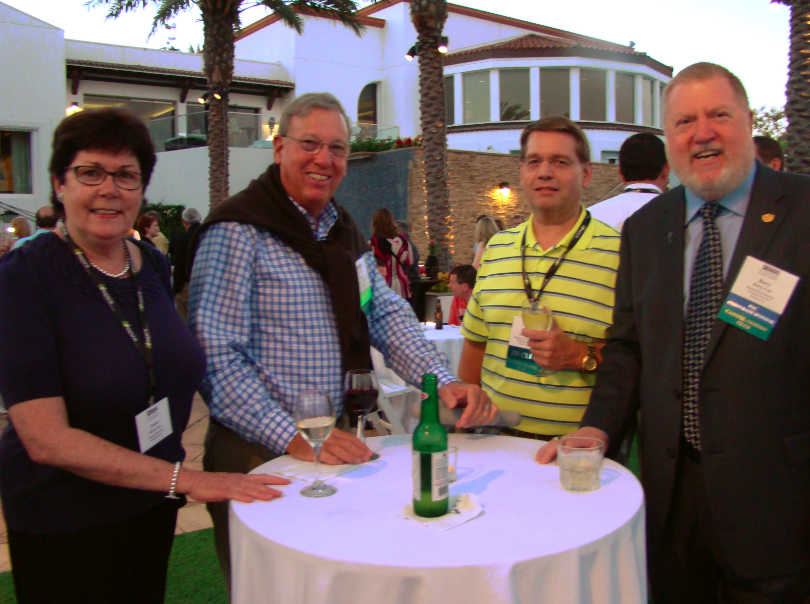 One of these pros is a leader in the manufactured home land lease community world. Two are association executives and one is the chair for the RV-MH Hall of Fame!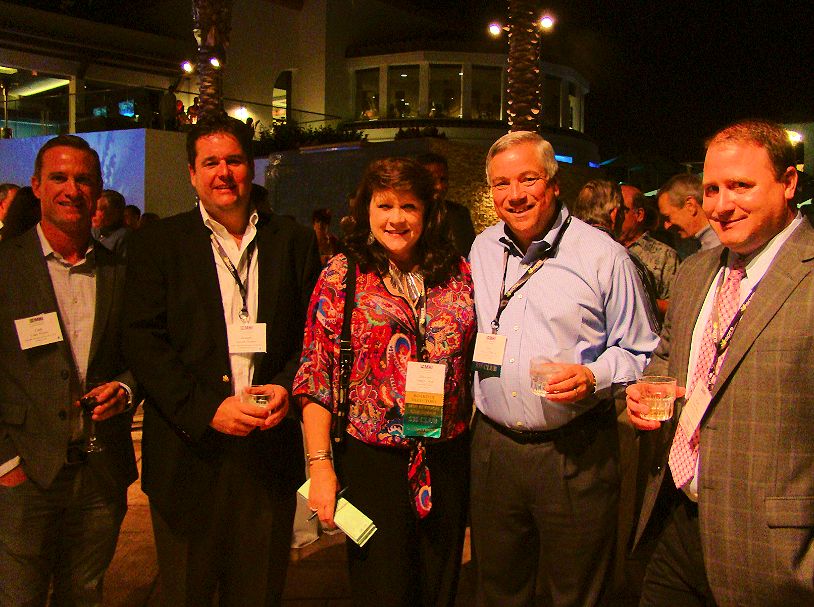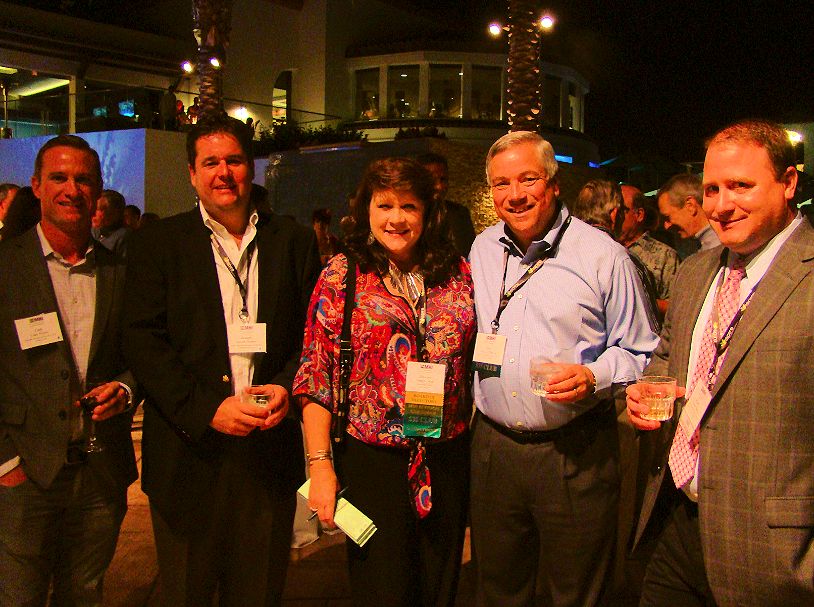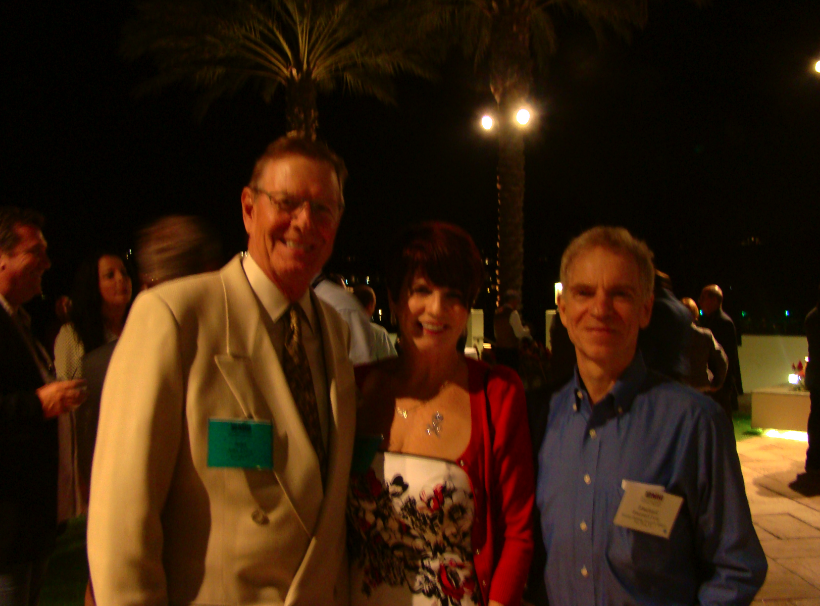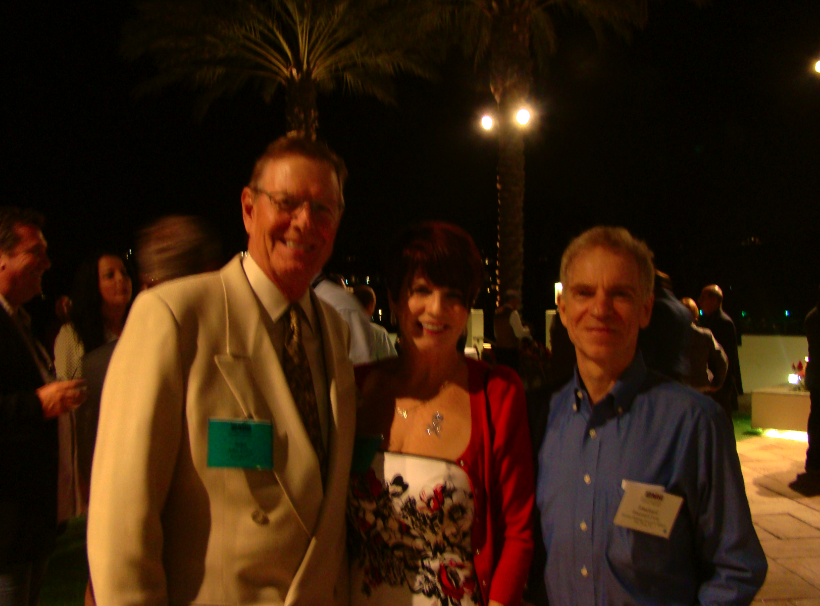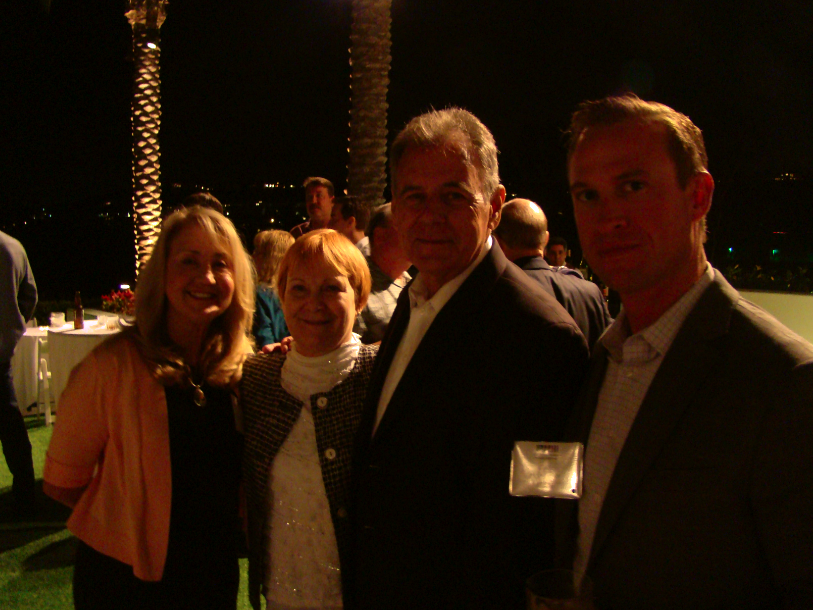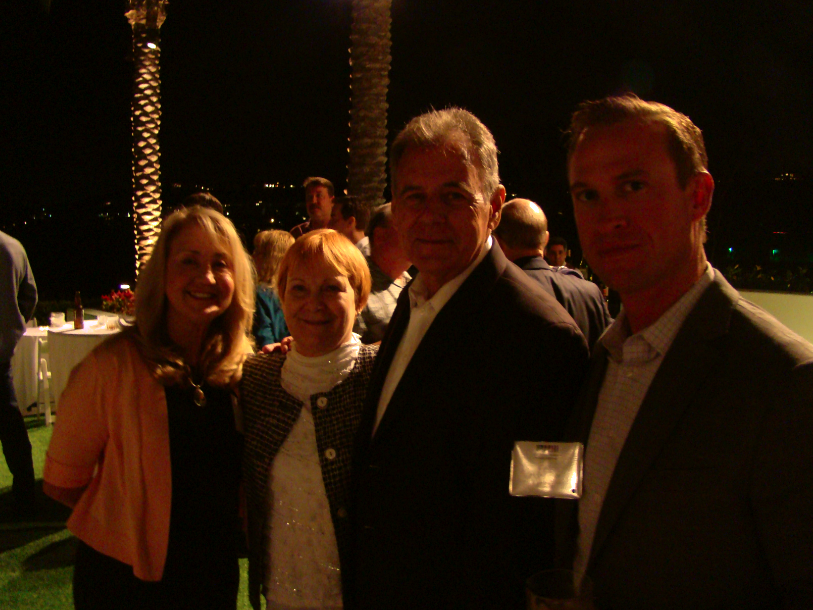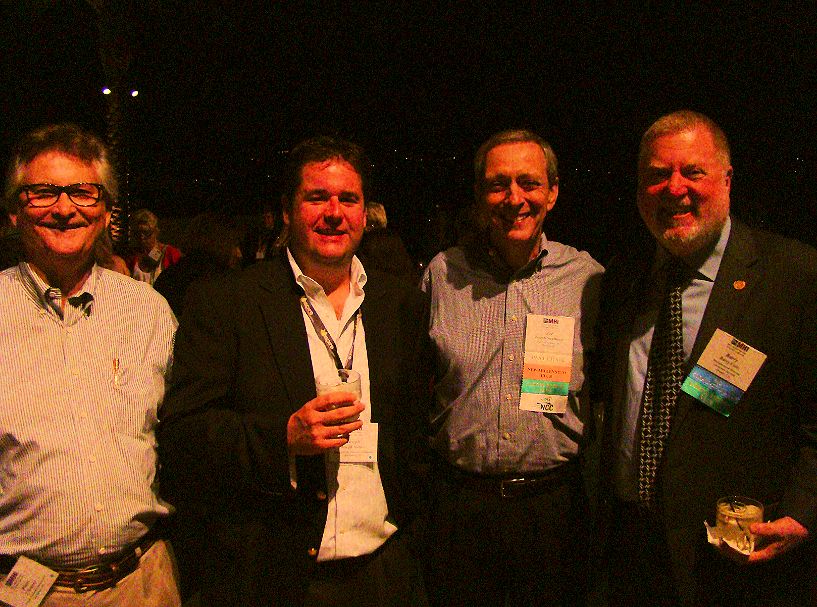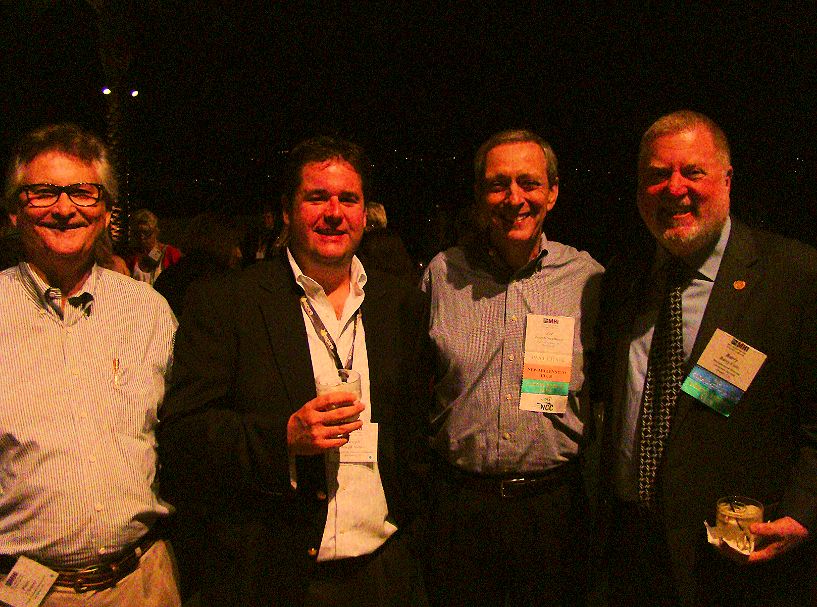 You'll find these pictures posted – and some others! – at the Pinterest page linked below.
http://www.pinterest.com/latonyk/2013-manufactured-housing-institute-annual-meeting/
We hope you enjoyed the photos and if your travels bring you to SoCal, please check out beautiful La Costa Resort in Carlsbad. ##