While housing becomes more and more expensive across the United States, there's a simple solution.  For those who either want to be frugal and still get great quality or those who have limited funds, but desire to be a homeowner — the answer, suggests Bloomberg and HousingWire – could be modern manufactured homes.
Realtor and Fox News are also among those which have recently published articles that celebrate the wonders of modern manufactured housing.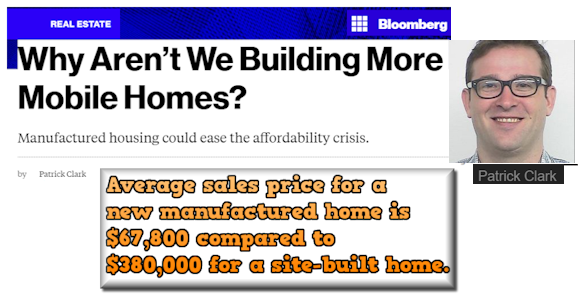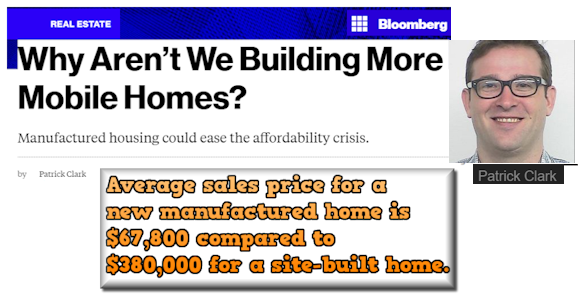 For example, Bloomberg's Patrick Clark recently examined why more "mobile homes" (sic) aren't being built.  He also points out the correct terminology is "manufactured home."
In reviewing Clark's research, one sees that the average sales price for a new manufactured home is $67,800 compared to $380,000 for a site-built home.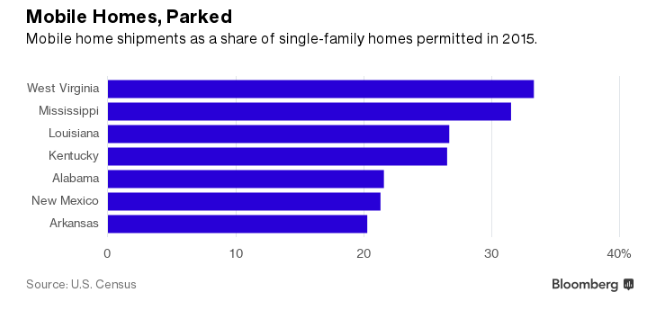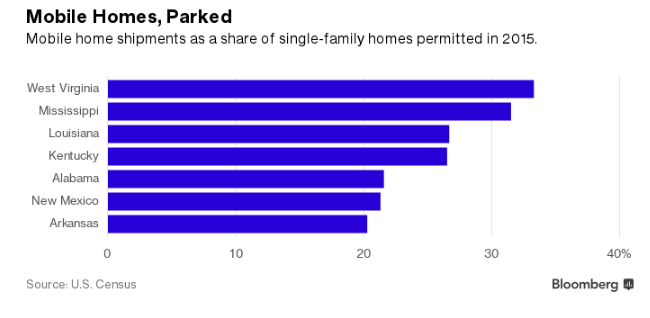 That fact alone makes you realize his story raises a very good question.  Why aren't there more manufactured homes being sold, when it is such an obvious solution to the affordable housing crisis?
The Need to Spread the Word
"Manufactured housing and manufactured home communities make good sense for Americans who are considering downsizing and/or retirement," Mari Wilder, with Highland Mobile Park in St. Petersburg, FL told MHLivingNews.
"Even older communities have quality housing, close-knit communities and plenty of activities, for a fraction of the cost of apartment- or condo-living," Wilder said.  She and her husband own and operate a 55 plus community, and previous interviews with a number of the home owners living in Highland reveal happy residents.
Bloomberg's Clark – a look back, and ahead
Clark explores the reasons why manufactured homes aren't more widely embraced as an affordable housing option.
He notes that many of the loans made in the mid-1990s went sour.  New manufactured housing (MH) was then in competition with foreclosed homes, which created downward pressure on new MH construction.
During that timeframe, mortgages for site-built housing became easier to secure, with 'no doc' and 'liar loans' that also led to a wave of foreclosures that ended in the housing/mortgage crisis of 2008.  But that crash hurt manufactured homes again too, but the industry has now been several years into its recovery.
But beyond history and access to lending, there is the unfortunate stigma attached to the manufactured home that is still too often – and improperly – referred to as a "trailer house" (sic).
Beyond History, the Pressing Needs and Dreams for a Home by Millions Today
Whatever the reasons are for fewer manufactured homes are being built, it hasn't changed the fact they are the most affordable housing option for aspiring homeowners.
Clark's article explains that manufactured homes continue to do well in rural areas and other parts of the U.S. where they have a longer track record. Plus, conventional starter homes' prices will continue to rise for first-time buyers as the demand for these houses continues to exceed the supply.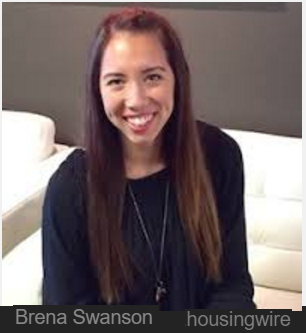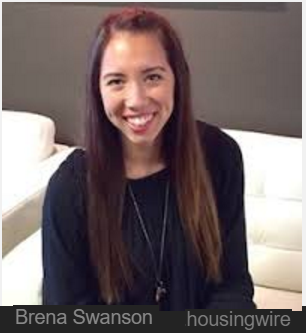 Brena Swanson from HousingWire echoed Clark's thoughts on building more manufactured homes as an affordable housing option. "Despite the negative stigma that surrounds mobile homes (sic), it doesn't mean the manufactured houses don't have a role to play in the housing process especially when it comes to affordability."
Educating potential customers and clients about the industry can go a long way, suggests New Durham Estates Operations Manager, Tom Fath.
"Our customers and clients need to understand our products and do not need to be lured into a purchase off an illusion or feeling," Fath says. "We have created a great industry that is…under attack. In order to change the perception of our industry, MH pros and leaders need to focus on the facts and true benefits regarding our products and communities to ensure our customers make educated decisions that fit their needs."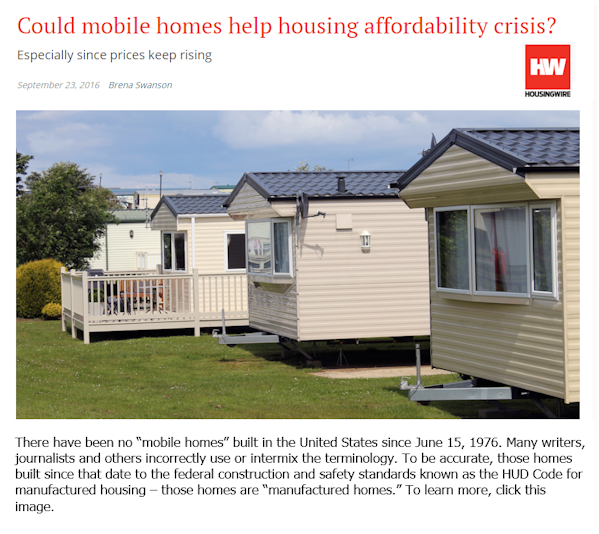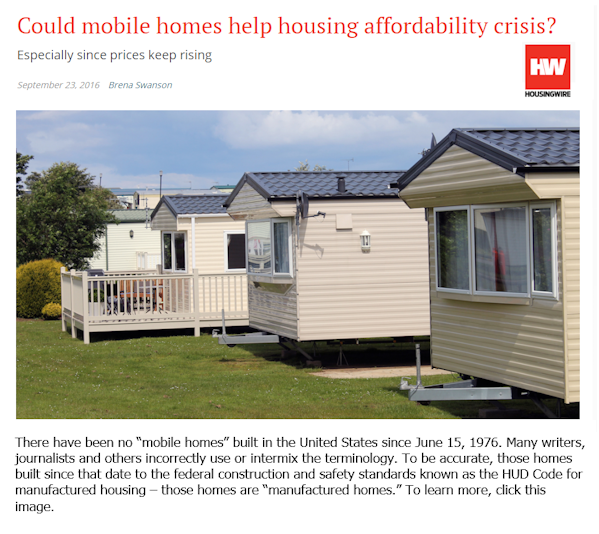 What's in a name?
MHLivingNews and MHProNews publisher L. A. "Tony" Kovach says, "William Shakespeare once said that a rose by any other name would still smell as sweet.  Yes, you can use the wrong name – trailer or mobile home – and may be talking about a modern manufactured home. The home is still as sweet for those who understand the value."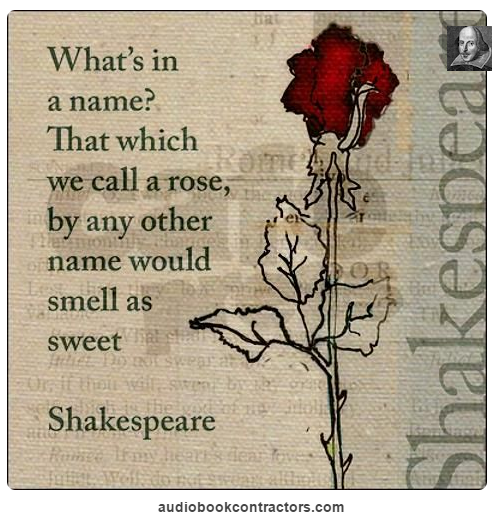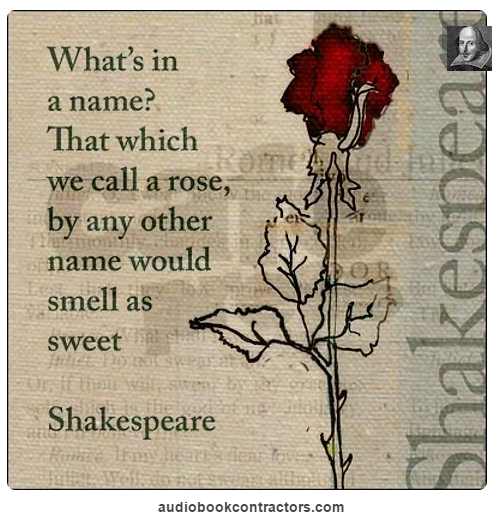 That said, journalists, public officials and the home buying public should strive to get the names right. Because there are differences between the trailer houses and mobile homes of yesteryear, and the energy saving, and well built manufactured homes of today. ##

Submitted by Joe Dyton.