Lets allow Tyson Blattner and this video to speak for themselves, and just point out a few things that the visuals and this Inside MH Road Show video suggest.
Tyson is going to Purdue University North Central (PNC); he is a few only weeks away from having his Master Degree in Business Administration. He is sharp, athletic and as he says in this video, knows math well.
When you live in almost any apartment complex, you are not only sharing a wall, ceiling or floor, but you are sharing a parking lot. Tyson and others in the New Durham Estates manufactured home community (MHC) he lives in have private off street parking. Some residents take the extra step of adding a carport or garage.
So the first point is, you aren't going to have the nearly inevitable door dings you get in an apartment complex parking lot.  That could be important to you if you happen to have a nice car, truck, minivan or SUV.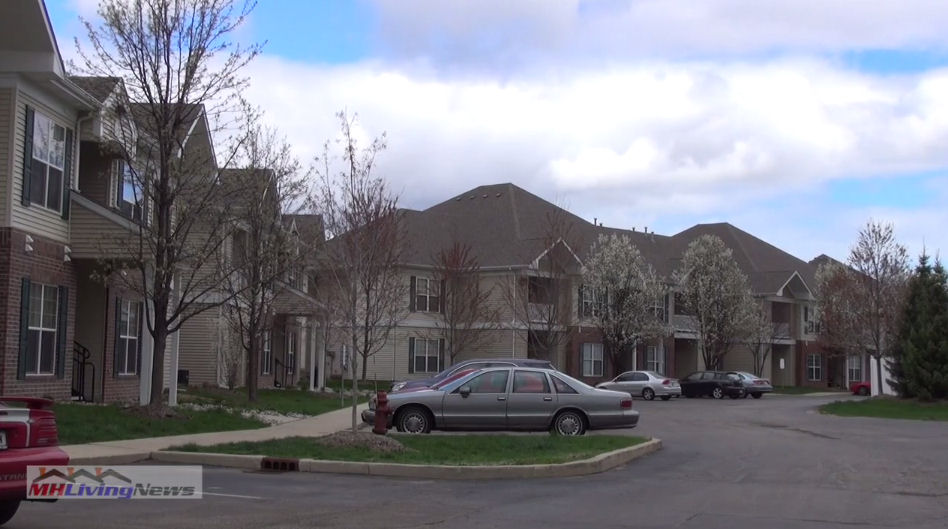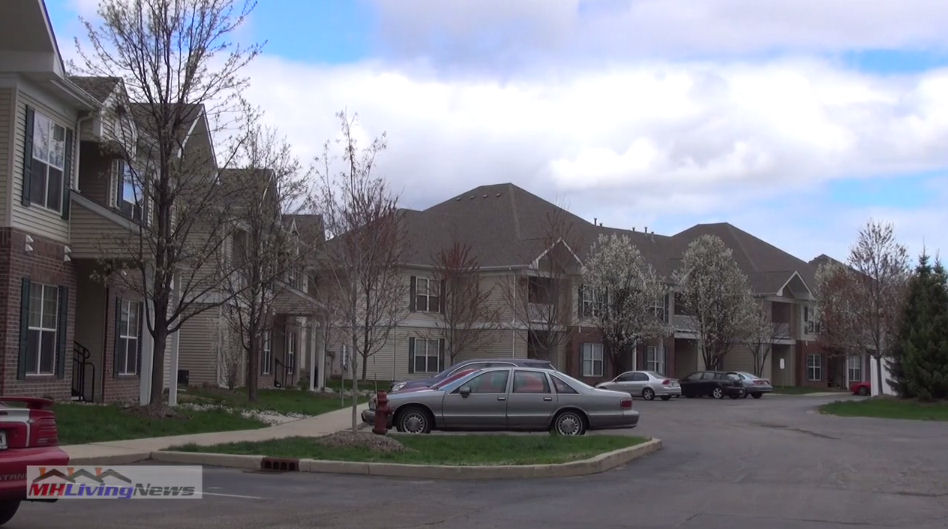 The University Village Apartments, across from
Purdue University North Central, near Westville, IN.
With a different camera angles, you would see cars lined up,
side by side, in a fairly tight parking lot.
The home Tyson is in for this video would cost new today about $16,000 less than living in the apartments shown above, if he had lived there for the 5 years he has been going to PNC. At the end of those 5 years in college, what would Tyson or anyone paying for a higher education have in an apartment or student housing? Only a pile of rental receipts. By contrast, those who buy a new or pre-owned MH would have the value of their home.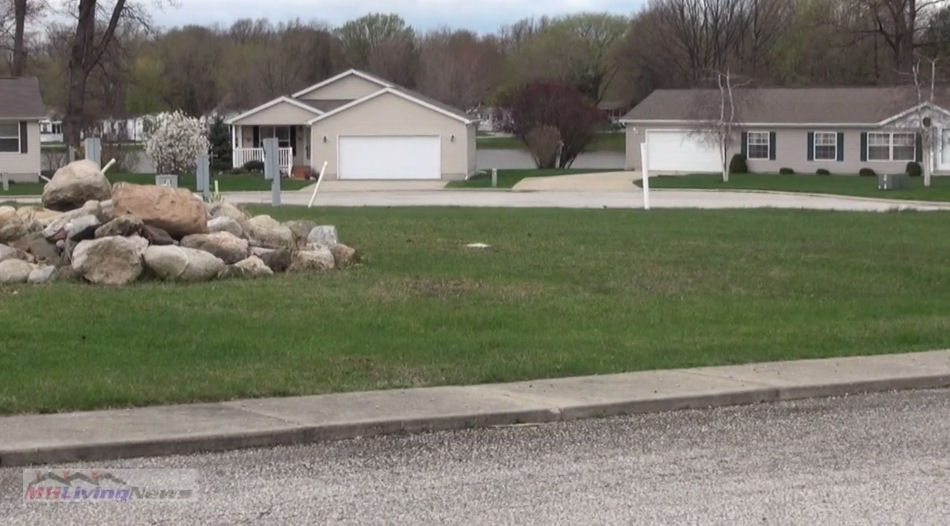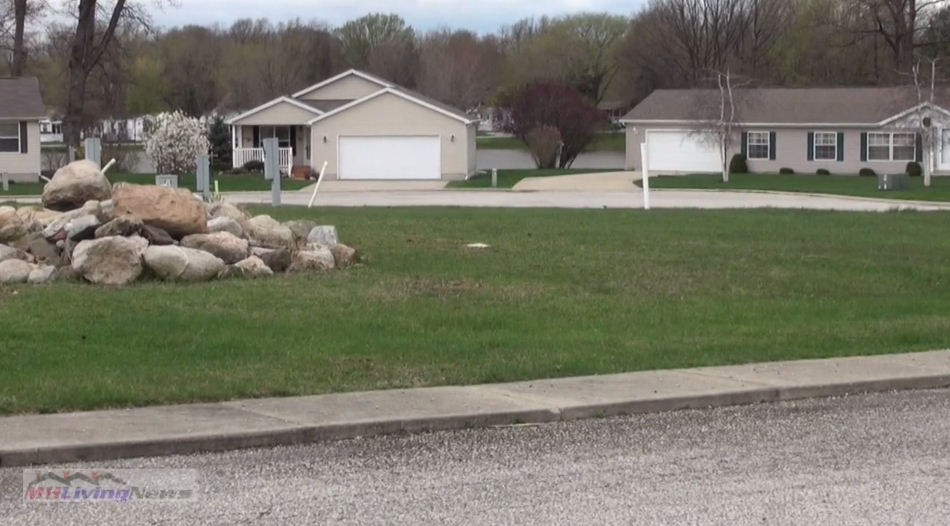 Street view from New Durham Estates South.
Tyson's residence is across the way
on the other side of Lake Thelma.
The homes in this photo are naturally more than the one shown in the video,
but still only about ½ of the cost of a similar footprint conventional house.
In days gone by, hundreds of thousands of parents and students bought a MH for their college or university years. In this interview with Tyson Blattner, you'll see why this can still make sense for millions today. ##
Editor's Note: More interviews from MH home owners and professionals ahead, please do check back for lots more from our recent Inside MH Road Show.

By L. A. 'Tony' Kovach.