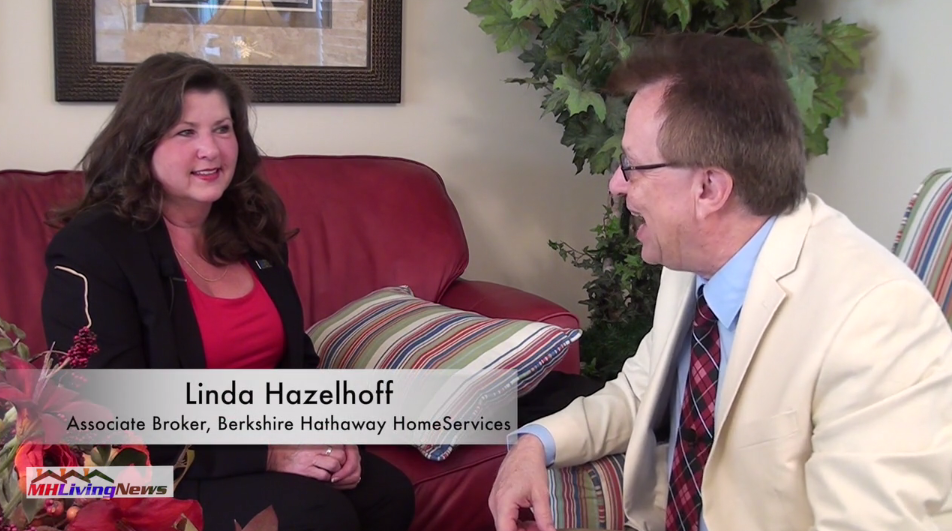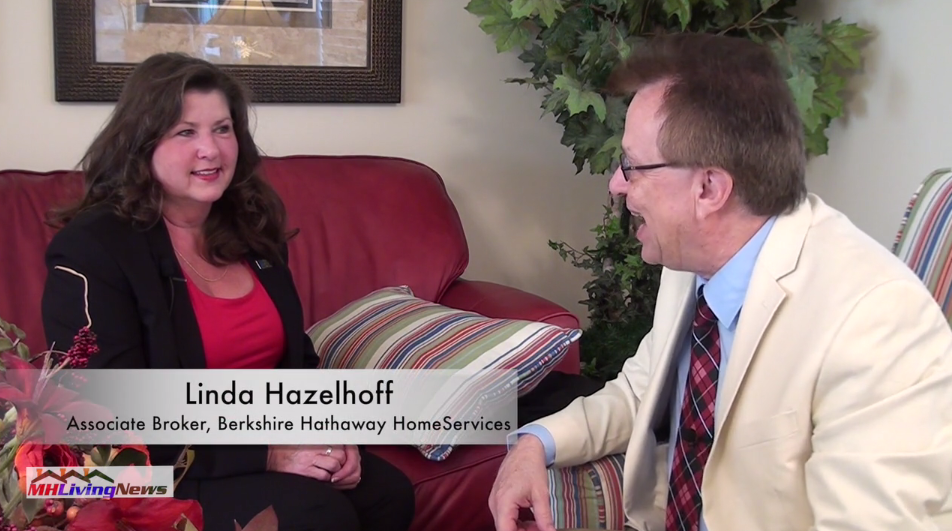 In the video below, you will meet a professional who has been in real estate for over 1½ dozen years. Linda Hazelhoff's husband is a custom builder, and one of her sons has a degree in architecture. It is fair to say that Linda knows homes, construction, quality, durability and design.
What that in mind, the insights from this video are too many to list! Linda sells both conventional 'stick built' housing, and has sold over 100 manufactured homes (MH) too. She'll tell you how many she has sold during this interview.
Linda has advice for both the home seeker as well as for her fellow real estate professionals. We interviewed her about MH in general and the MHCs at Saddlebrook Farms and Wyngate Farms, both in the Kalamazoo, MI market.
In this INSIDE MH Road Show, you'll see some really cool footage of modern MH that looks like they should be in Better Homes and Gardens! Plus you'll see video of superior MH under construction at a home production center. You'll see at a glance why MH can deliver appealing looks, quality, durability, as well as a lower price.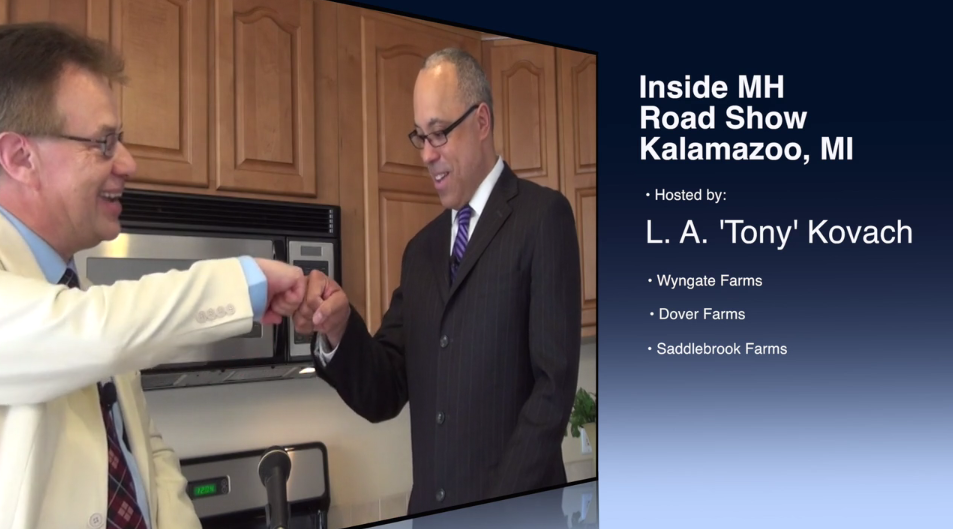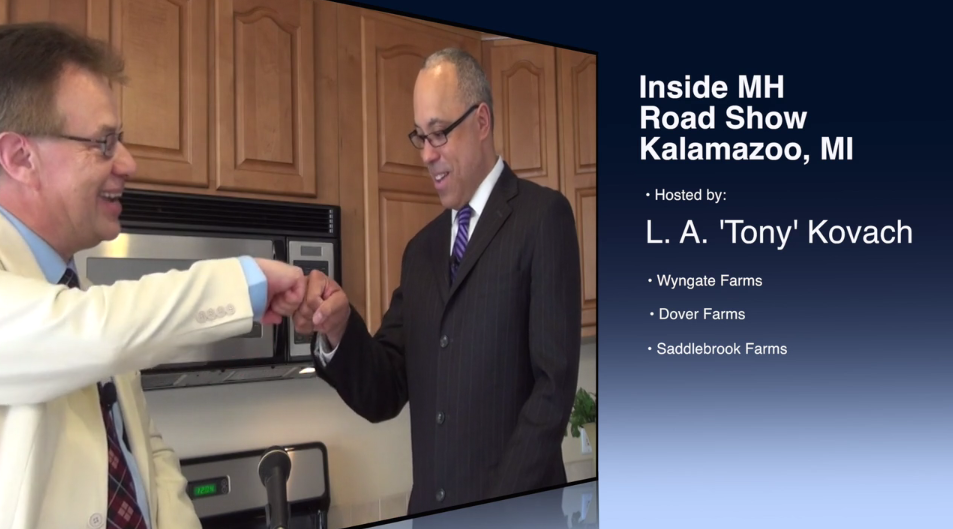 The intro and outro video images on this Inside MH Road Show segment reveal upcoming interviews, including Von Washington with the Kalamazoo Promise. What an amazing program, that has drawn national attention! Von talked with us about that and more. So stay tuned to ManufacturedHomeLivingNews.com for terrific videos coming from experts as well as about working class to millionaires and all others in between, who call modern manufactured housing 'home.'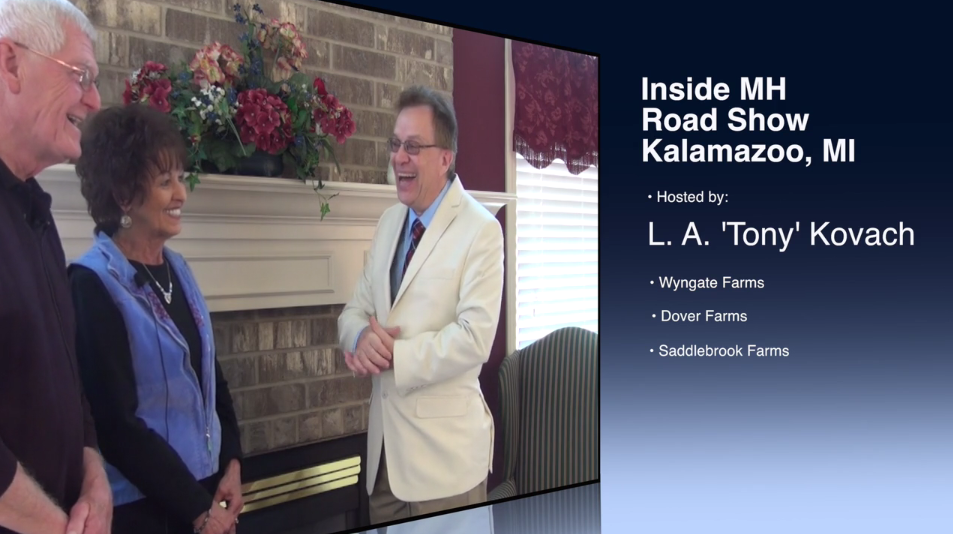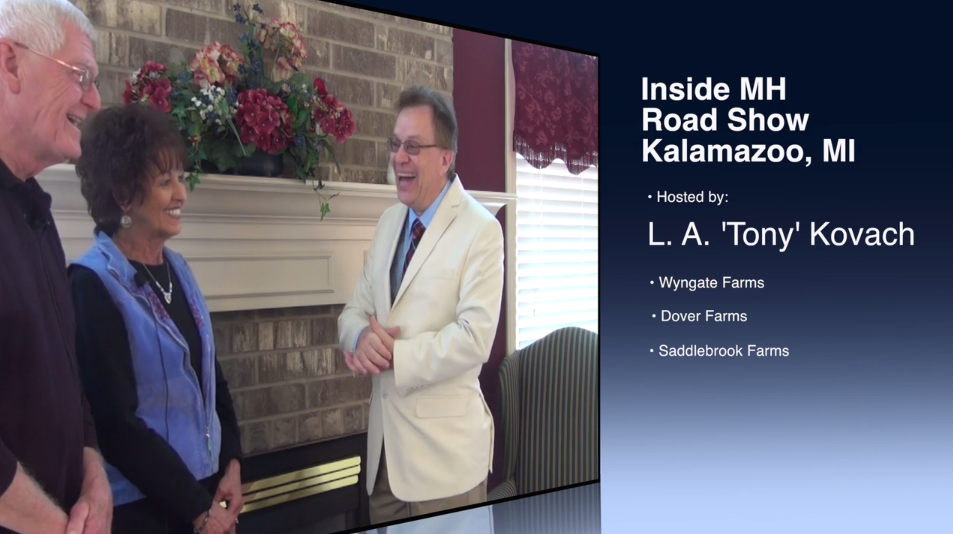 Remember, part of what's great about contemporary manufactured homes is that 'affordable' means it can be a great option for seniors, minimum wage workers, the rich and famous and all others too.
Housing professionals, Realtors ®, investors and home seekers will all find value and insights from some surprising information that comes out of this video! Once you've seen it, why not share it with your circle of friends?  ##
Editor's Note: What's Coming! Sneak previews!  The homes, their owners and manufactured home builders shown in this video will all be part of their own up coming features.  The individuals you see in the intro and outro of this video will all be part of their own video interviews. Dozens of more videos are in the pipeline. As they say in TV land, stay tuned! 

By L. A. "Tony" Kovach.