The RV-MH Hall of Fame is an event, museum and educational center all rolled into one. It is located right off Interstates 80 and 90 at 21565 Executive Parkway Elkhart Indiana 46514. The 100,000 square foot center has two levels, is often home to periodic regional RV Shows, as can be seen to the right in the photo below.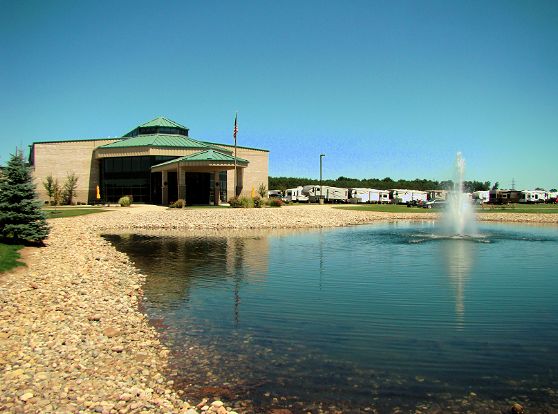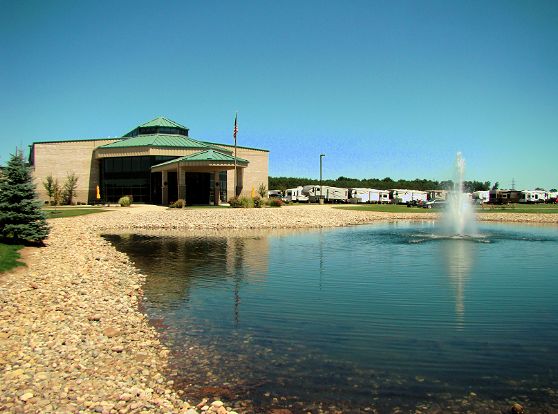 On the north side of the Hall, you'll see its modern design, as the center was opened just 6 years ago in 2007.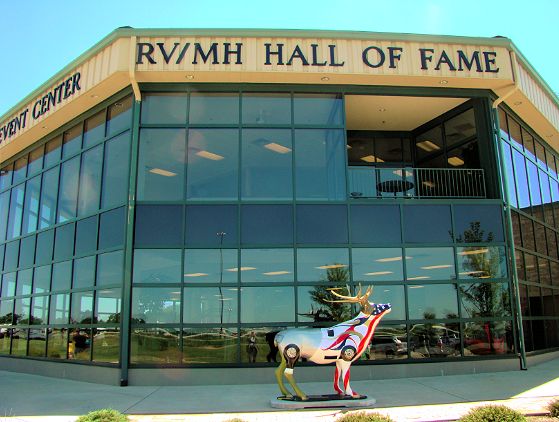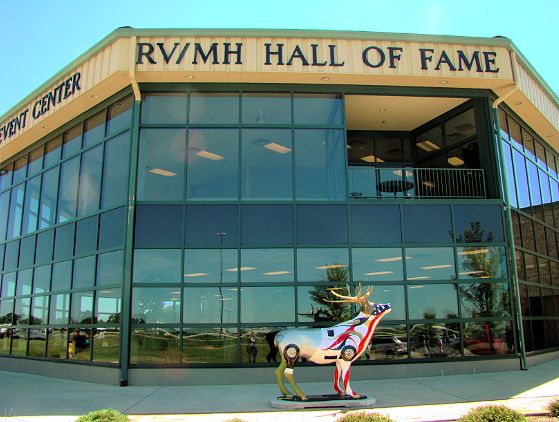 You'll also see as you approach the north entrance those who have 'bought a brick' to support the Hall.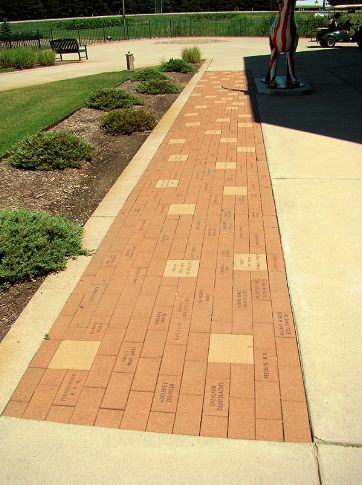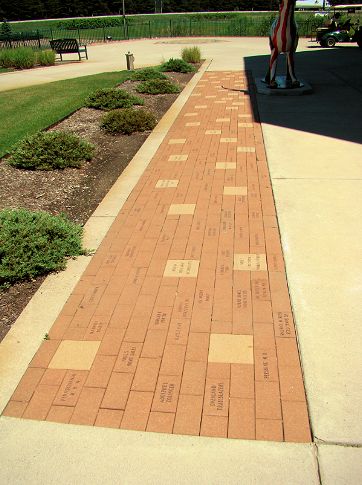 Among the bricks you will see one from Manufactured Home Living News, as we believe in the Hall and its mission, which is:  "To create a display of historic RV/MH products in a museum for the education and enjoyment of the public."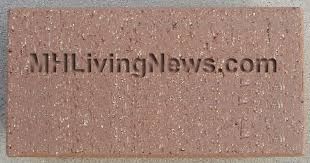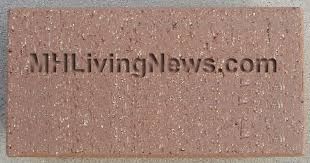 Every year, the Hall honors a new 'class' of inductees. These are individuals from the RV or MH side of the 'sister industries' whose achievements were acknowledged by their peers. Over 300 have been inducted so far, with elegant plaques that look like those shown below.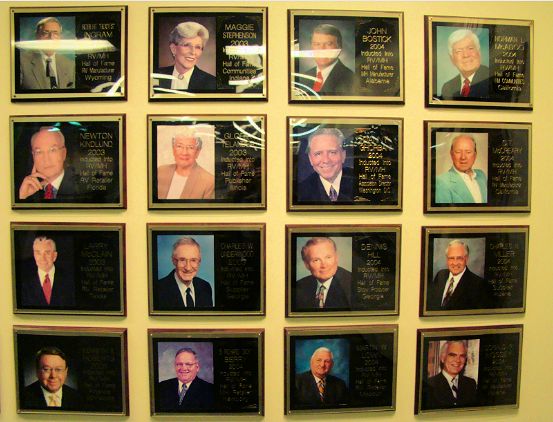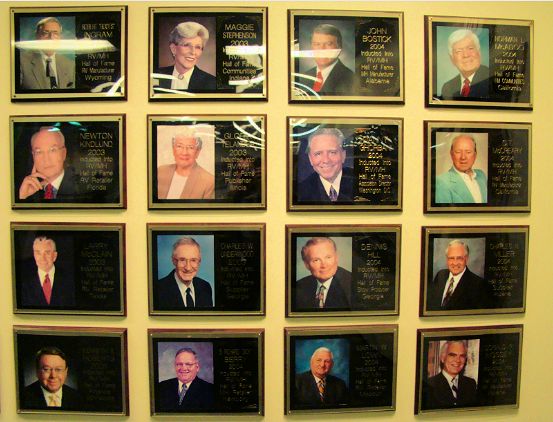 You will find a gift shop, movie theater, event center, meeting rooms and much more inside the Hall. Among the key attractions are a walk through time with RVs that dates back to the early 1900s.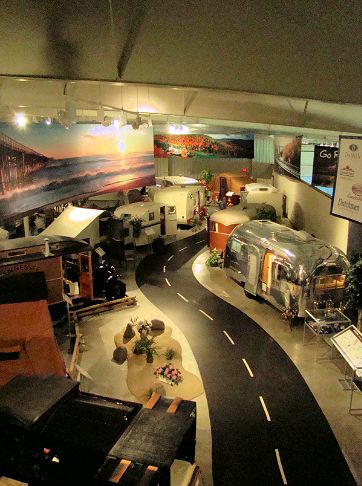 Mobile homes, the historic predecessor of today's manufactured homes, can be said to have 'grown out of' the recreational vehicle industry. It should be noted that many think that RVs are all motorized, but in fact the term RV can be used for any towable or motorized unit that is used for recreational purposes.
One of the early mobile homes on display at the Hall is this 1954 Spartan, shown below.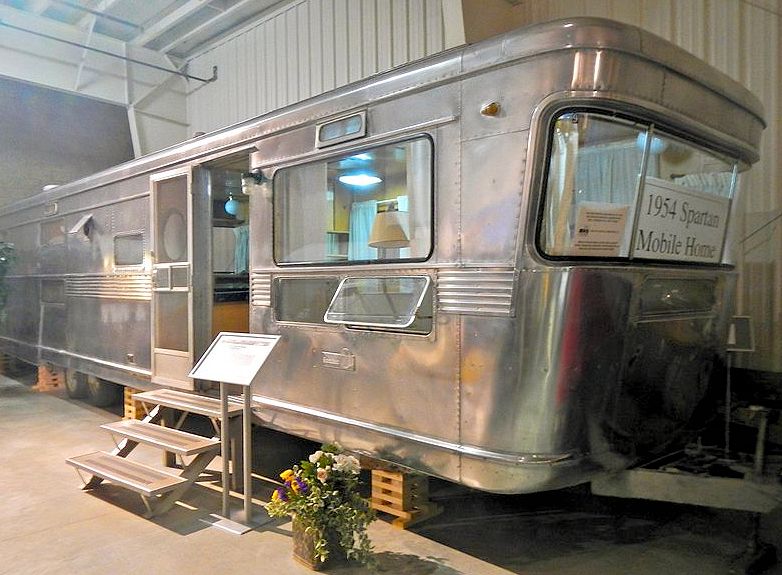 Once you see what a real 'mobile home' was – and is – it is easier to understand why today's manufactured homes are not mobile homes at all. In fact, as regular visitors at ManufacturedHomeLivingNews.com know, there have been no mobile homes built in the U.S. since June 15, 1976, when the first manufactured homes were built.
 The photos below give you an idea as to how some of those early mobile homes looked inside.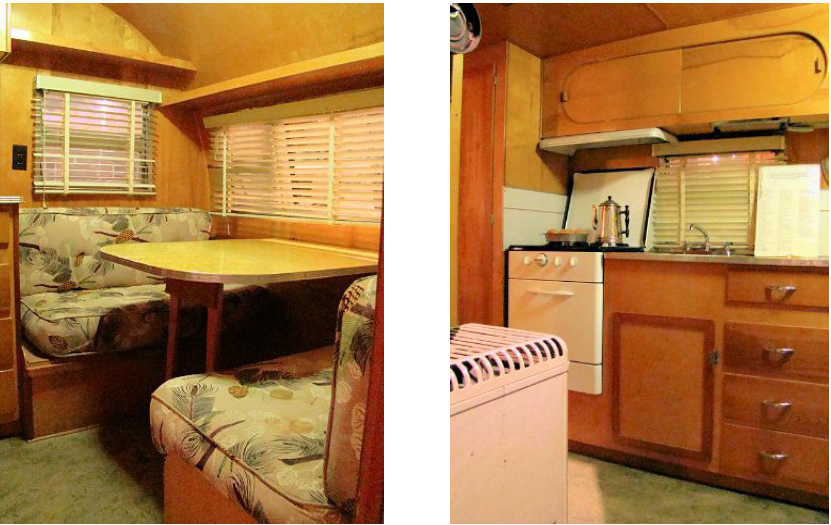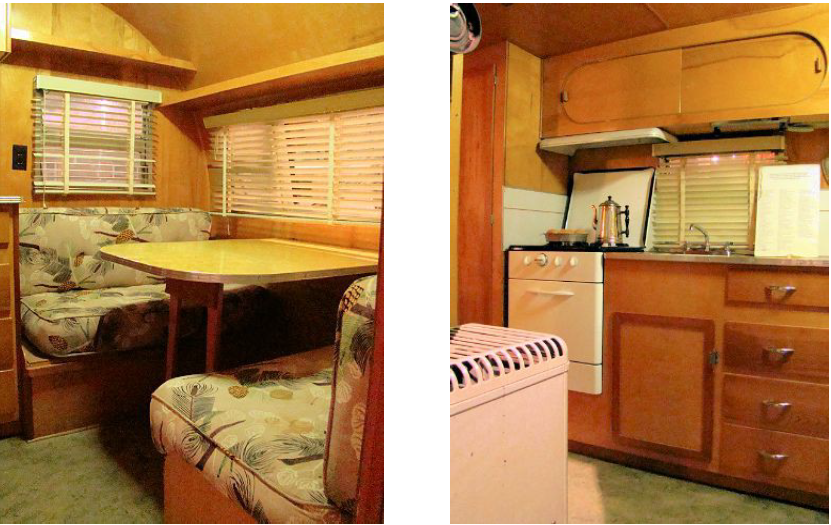 Soon to be featured at the Hall of Fame will be a new multi-sectional manufactured home, which is said to feature a state of the art kitchen and much more. We plan to bring you a story once the home is completed, which may take place during or by September, 2013. Until then, you can see what modern manufactured homes look like in the Featured Home category here on MHLivingNews.com, as well as on the main slider on our home page.
The RV MH Hall of Fame is an affordable and interesting family friendly destination. You will soon see examples from the early days of RVs and mobile homes to today's modern RV and Manufactured Home models. The RV MH Hall of Fame is a delightful stop you won't want to miss if you are traveling near or through northern Indiana. See for yourself how the Hall lives up to its mission:
"To create a display of historic RV/MH products in a museum for the education and enjoyment of the public." ##