"Anything you can get in a (multi-million-dollar) Toll Brothers or KB Home, you can get with a manufactured home," built as well, faster and for less.
– Todd Su, President Advantage Homes (See LifeStyles of the Rich and Frugal)
When it comes to "California Dreaming," most thoughts instantly go to sunshine, the beach, Hollywood, and pricey mansions.
Even so, it turns out that even some of the biggest Hollywood stars – and those who are upwardly mobile – see the incredible value in manufactured, prefab, and modular homes.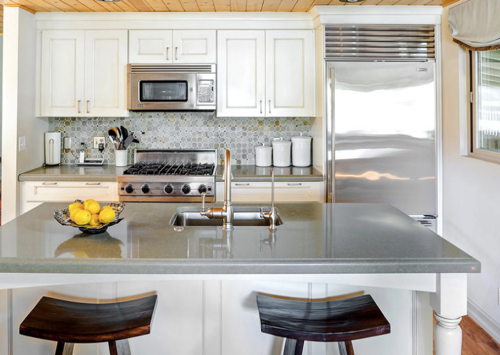 The numerous misconceptions about "trailers and crime" are safely put to rest with the ability to literally design the home of your dreams – have it delivered and installed for a fraction of the cost – and significantly faster than a traditional site-built home.
This two bedroom, two bath home comes in at 1,280 square feet and is located in Malibu's Paradise Cove community.
And it comes with a $1.849 million price tag, which happens to be a bargain in a neighborhood where the average median price is over $4 million. That figure represents an increase of 101.5 percent year-over-year. Who says manufactured homes can't increase in value?
The Craftsman-inspired prefab home has hardwood floors, vaulted ceilings, a full garden courtyard with a waterfall, an outdoor dining porch and a wood-fired pizza oven, in addition to an Alaskan cedar hot tub. The well-appointed home, due in part to the land that it sits on, continues to increase in value. Location and the home's appeal/condition influence the value of conventional housing too.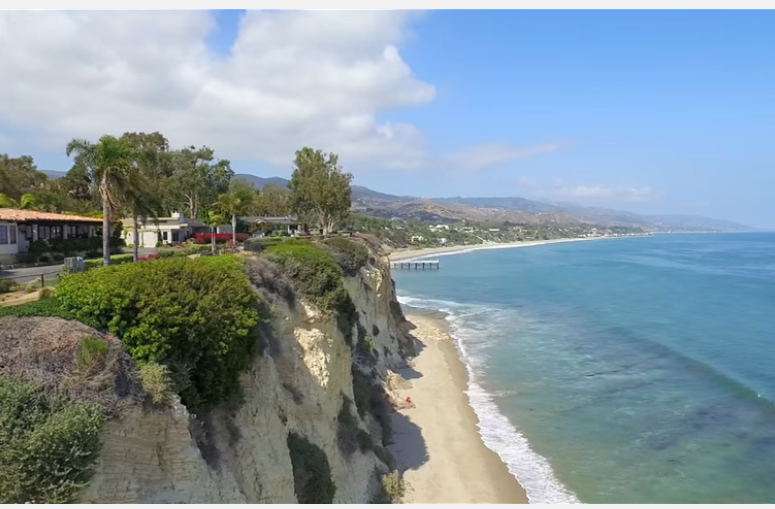 A Community That Breaks Stereotypes
The Paradise Cove land-lease community has long gone against the grain of "trailer park" stereotypes, says the New York Times.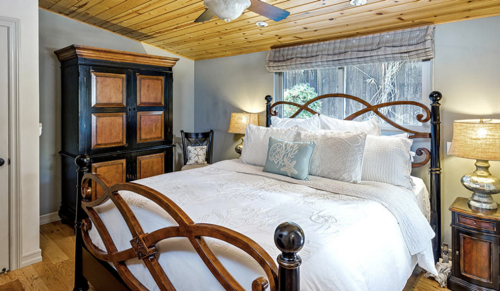 The area was first developed in the 1950s, when fishermen began parking trailers and campers near the water. In the 1970s, owners graded the bluff above their original 100 lots, to make space for an additional 165. That turned out to be a good bet: the prime real estate has allowed several to sell their home for millions of dollars.
Fashion designer Betsey Johnson decided to sell her home in the Hamptons, and her villa in Mexico last year.  The Wall Street Journal reported that she opted for a $2 million, 1400 square foot home in Paradise Cove. While she was motivated to be closer to her grandkids, there was more to the story.
"I have changed my life completely," says Johnson.
"I'm tired of taking care of homes. I'm really happy to have one little dollhouse and that's it."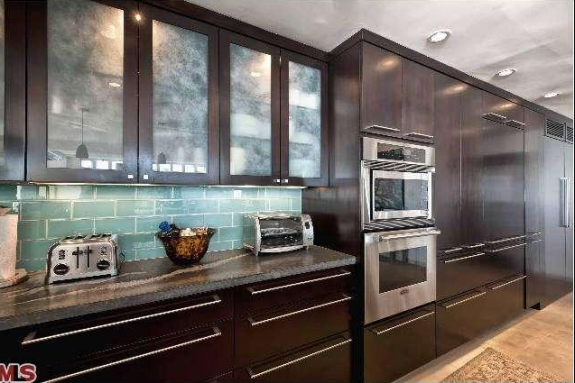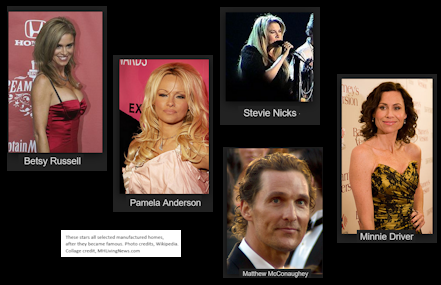 Others Agree
Johnson isn't alone in her thinking.
"Just because someone has a lot of money doesn't mean they're not frugal," says Jess Maxcy, president of the California Manufactured Home Institute.
Stevie Nicks dropped a record-setting $4 million on a three-bedroom abode in Paradise Cove in 2014, and Vanity Fair once called it "the hippest neighborhood in Malibu." Her neighbors include Minnie Driver and Pamela Anderson.
It isn't just sunny California that attracts millionaires to manufactured home living.  The Inside MH Road Show video series has interviewed such home owners in diverse places such as Alabama, Indiana, Florida, Michigan, Mississippi, and Pennsylvania. From those seeking good, basic "shade and shelter" to the wealthy, millions are finding satisfaction and value in today's manufactured homes.
Home Buyers, and Investors…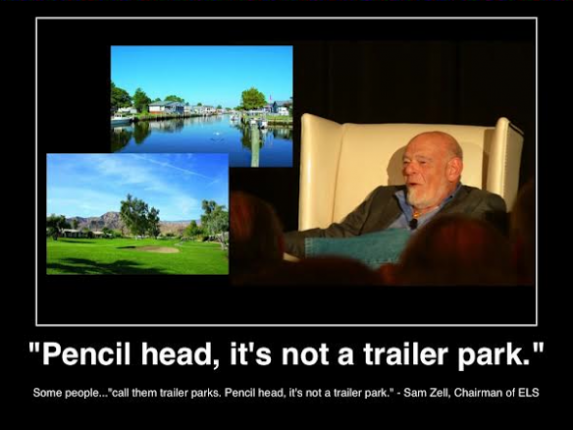 Those are just a few of the reasons why legendary investors such as Warren Buffett and Sam Zell are invested in the manufactured housing sector to the tunes of billions of dollars.  Others professionals see the future in this sector too.
The strong fundamentals of the manufactured housing business are what attracted the Carlyle Group into its first to major forays into the land-lease community space.
While his operation currently stays clear of the West Coast, those attractive fundamentals are why Sam Landy, CEO of UMH Properties, continues to purchase manufactured home communities, as do a number of his peers.
The growing need and desire for quality affordable living are also why Landy told MHProNews.com that he believes that new manufactured home sales will hit levels reaching 300,000 to 400,000 homes annually.
What do all of these folks have in common?
They are all smart enough to get the most home for their housing dollars – and the best return on their investment, by living in, or providing access to – modern manufactured homes in an appealing residential setting. ##
(Image credits are as shown above.)

Submitted by RC Williams to MHLivingNews.com.