NeighborWorks Waco and Clayton Homes have partnered with the Next Step Network to increase access to locally-built, energy-efficient, affordable homes for families in the Waco region.
The partners will hold an open house June 9-10 in conjunction with NeighborWorks® Week at the site of the first modular duplex, located at the corner of North 19th and Mitchell Streets in north Waco.
On Thursday, June 9 the home will be open for neighbors and members of the community to tour from 10 am to 1 pm Central.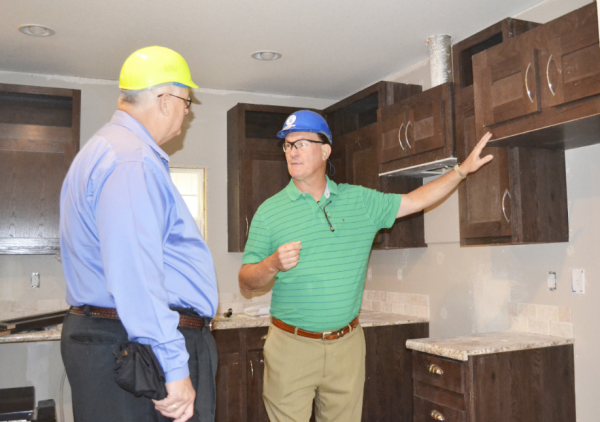 The following day on Friday, June 10 there will be an official ribbon cutting ceremony from 10 am to 1 pm Central, which project stakeholders, members of the media and public officials are invited to attend. Representatives from each organization will be available both days to provide on-site interviews, discuss the project and offer tours of the home.
This project is local from start to finish. NeighborWorks Waco ordered the modular duplex through Clayton Homes of Waco, which is the local retail center. The duplex is being built in Waco at Clayton's Waco II home building facility and will be installed by local subcontractors in a Waco neighborhood.
Through this first duplex and those in development for the future, NeighborWorks Waco aims to provide quality, affordable rental units for hard-working Waco families. In addition to finding residents, NeighborWorks Waco will help move renters toward sustainable homeownership by offering homeownership counseling and education, as well as access to low- and fixed-rate financing.
Long term, this unique partnership of a nonprofit affordable housing provider with a home manufacturer and retailer allows NeighborWorks Waco to deliver their mission of building stronger neighborhoods through homeownership and other quality housing opportunities.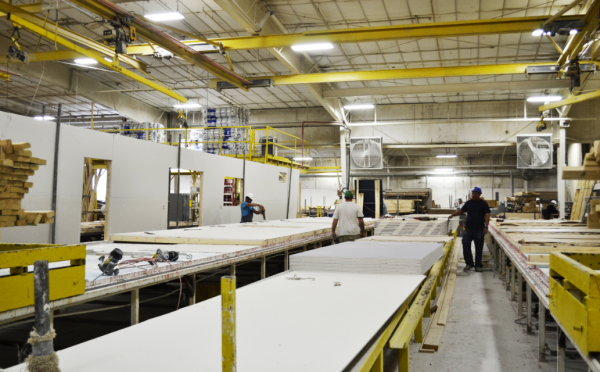 "We at NeighborWorks are very excited to be partnering with our local Clayton home building facility and the Next Step Network in bringing this high quality modular duplex home to our clients in Waco," said Roy Nash, President & CEO, NeighborWorks Waco. "We hope this will be the first of many high-quality modular Clayton Homes products that we bring to the Waco area marketplace."
This partnership also creates an opportunity for the Clayton Homes of Waco store to serve more families in the local community who might not be immediately prepared for homeownership.
"The location chosen is ideal for the new duplex and allows us to showcase how beautiful our modular homes are," said Richard Benvenutti, General Manager of Clayton Homes of Waco. "With the taller roof pitch and curb appeal our Waco factory offers, we are excited about the potential to help other families that own land inside our city limits achieve homeownership."
Building a home in the manufacturing facility has the added benefits of minimizing waste while lowering production time and cost. This allows buyers to receive better quality like increased energy efficiency, more square footage, and brand-name appliances at a lower price. In addition, the regional economy benefits from the jobs created not only by Clayton's Waco II homebuilding facility, but also by the local subcontractors who prepare the site, install the home and complete the finishing work.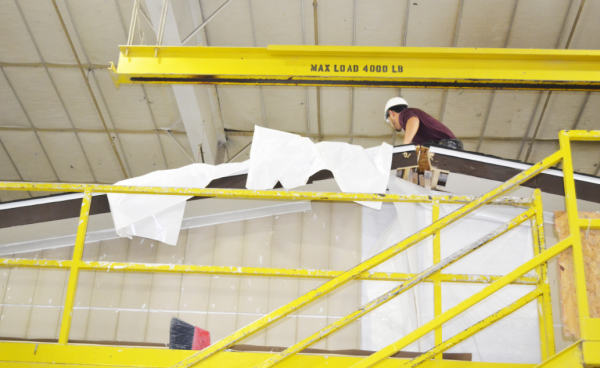 "The modular duplex is very unique and designed to be extremely efficient to keep monthly utilities very affordable for future residents," said Steve Brady, General Manager of Waco II. "At the end of the day I think all parties involved will be able to take pride in knowing we helped improve the image of a neighborhood and the goal of homeownership is one step closer for several families."
This collaborative effort was fostered by the Next Step Network, a national nonprofit that forges partnerships between the manufactured housing industry and the nonprofit sector to provide more affordable housing choices to consumers.
"It's a unique opportunity when every facet for providing affordable housing locally intersects," said Chris Nicely, CEO of Next Step. "With decades of great work by NeighborWorks Waco, it is exciting to witness them embracing the potential of accelerating their mission with factory-built housing, which happens to be built here in Waco. Next Step is delighted to be a component in this effort and is gratified by the sincere focus on the end goal by everyone involved."
Next Step identifies and partners with homebuilders throughout the country to build energy efficient homes that drive down the long-term costs for the homeowner. Next Step works with nonprofit affordable housing providers nationwide like NeighborWorks Waco to deliver and install these homes on permanent foundations.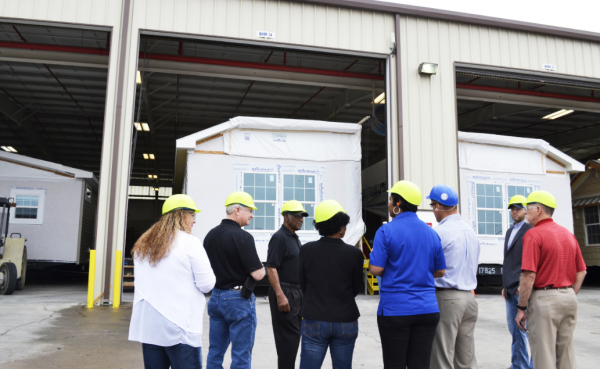 Through proven experience and collaboration, they believe that when a home is done right every single time – on the right foundation, providing comprehensive homebuyer support and with the right financing – today's factory-built homes can be a powerful tool for affordable housing and create more opportunities for homeowners to succeed.
"We believe factory-built homes are the answer to America's growing affordable housing crisis," said Stacey Epperson, President of Next Step. "The right-sized home at the right price allows NeighborWorks Waco and others nonprofits to serve more deserving families. We are happy to be part of the solution." ##
Editor's Note: MHLivingNews has been notified that the
open house planned is delayed until further notice, due to weather causing installation delays.
Please check back in late June for the new date and time.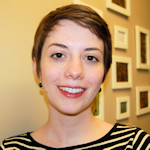 By Megan Sherehiy, for further information, please phone 502-694-1976.