1) Who, What and Where: (Your name, town and your formal title at First State Manufactured Housing Association, FSMHA).
Jen Allen, PHC, Dover, Deleware (DE). Association Executive, FSMHA.


2) Background: (Educational/Professional snapshot before entering the factory-built housing arena, at or before the First State Manufactured Housing Association – FSMHA).
Before joining FSMHA, I worked two part time jobs for 7 years as an Administrative Assistant for Dover Main Street. I organized downtown events and assisted in revitalizing the downtown district.
I also worked for the Central Delaware Economic Development Council where I assisted in marketing Central Delaware as a destination for business and helped build a better Delaware economy for current businesses in Central Delaware. During that time I had also completed my Associates degree in Office Administration/Marketing/Management.
3) When and How: (When and how you began with FSMHA).
In 2001, I joined FSMHA as Executive Assistant learning the ropes of the factory built housing industry.
While I was working for Main Street Dover, city council women that I had worked closely with had approached me about an opening with FSMHA and thought I would be good at it. She was actually on the FSMHA Board at the time. I had no housing background but I picked it up quickly learning and growing throughout the years.
During the economic downturn we had to let the Associations Director go which left me to handle all Association duties. I began making strides to advance my knowledge and skills and become a better leader for the Association which landed me the official title of Association's Executive.
4) What are your personal interests or hobbies? How do you like to spend non-work time?
I enjoy kickboxing several times a week and fitness in general. Spending time with family and friends, listening to music, traveling, relaxing at the beach with a good book, volunteering for many different organizations.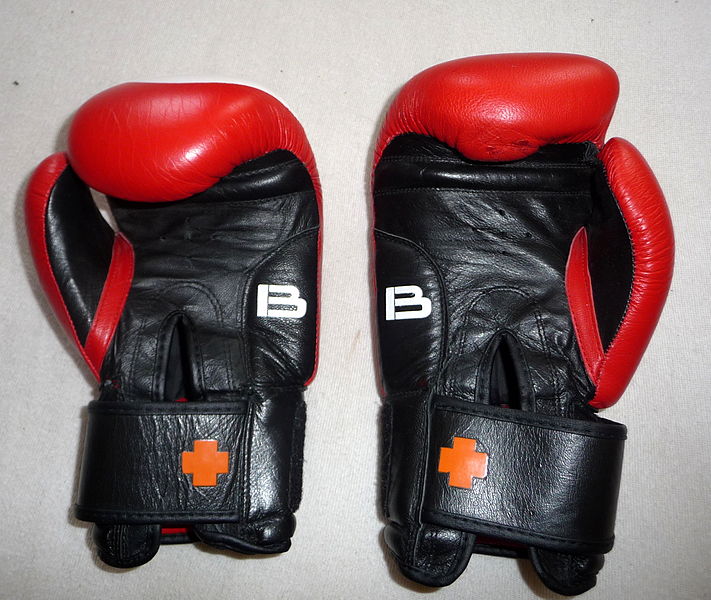 I am also a CASA (Court Appointed Special Advocate) for abused and neglected children.
5) You were the recipient of the Torch Award, and are one of those association executives who has earned the Professional Housing Consultant (PHC) designation. Tell us how your award winning work and the PHC insights help you to better serve the members and the public's understanding of modern manufactured homes?
The Torch Award was awarded to me from the IAAP (International Associations of Administrative Professionals) chapter that I belong to. The torch represents something that serves to illuminate, enlighten, or guide. I was able to lead our chapter to excellence by guiding our chapter members to achieve their goals.

I instill that in our association members through efforts to help our members get the most value out of their membership. We strive to continue to enlighten and guide them to grow. Naturally, we are also assisting and educating the public on our product as an affordable housing option.
Obtaining the PHC designation has given me a much broader overview of the manufactured housing industry, including its history, regulation, understanding the lending process, selling skills and business practices so that I can pass along that knowledgeable about the industry to my members to build confident when interacting with consumers. I highly recommend the PHC designation course to all industry members.
6) For those readers who aren't from Delaware, please give us a quick history lesson on what the name 'First State' (as in First State Manufactured Housing Association) means.
It seems that most businesses here start with "First State" so I guess the Charter Members of this Association decided to follow suit with everyone else in the state.
As for the history, On December 7, 1787, Delaware became the first state to ratify the United States Constitution. There is only one First State and Delaware is it! I would say we take pride in that "First State" name!
7) Your office and members often deal with questions from the media or manufactured home shoppers. What are the 5 common questions or myths about today's manufactured homes? What are the answers provided in reply to those questions?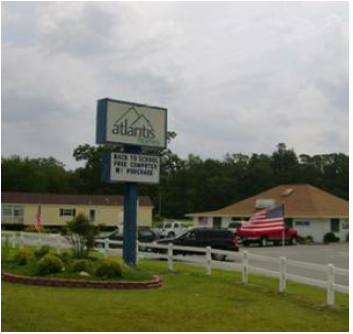 What is the difference between a manufactured home and a modular home?
This is probably the most asked question we get from consumers, media and even legislators. Many think it is the size of the home that determines what it is – a single section home is a manufactured home and a multi-section is a modular home – this is incorrect.
When asked, we explain the major difference is the code used to build the home. A manufactured home is built to the federal HUD-code and can come in one or several pieces. (even two stories) A modular home is built to the International Residential Code (IRC) – the same code used for site built homes.
What is HUD's role in the manufactured housing industry?
Under Federal law, HUD is responsible for oversight of the Federal Manufactured Housing Program in the United States. Under HUD regulations, the homes are required to be inspected during production by an inspection agency approved by HUD.
In addition, the manufacturer also has an approval quality control program in place throughout the production process. A HUD label is applied to each home section, by the manufacturer, to indicate that it is in compliance with the HUD Code.
Am I permitted to relocate my home to another site or even another State?
Some folks would like to say no but we say yes, when a home is going to be relocated, it is crucial to check with the appropriate authorities having jurisdiction regarding transportation of manufactured homes and applicable zoning regulations regarding placement of the home.
There are State laws that regulate the weight, size, running gear, and width of homes being transported on State highways. Also, the data plate zone maps located in the home indicates the zones for which the home was constructed. A manufactured home should never be placed in a more restrictive wind, thermal, or roof load zone than that for which it was built.
What are my options for financing the purchase of a manufactured home?
There are many alternatives for financing your home, including a growing number of lending institutions that are providing conventional and government-insured financing plans for prospective owners.
The most common method of financing a manufactured home is through a retail installment contract, available through your retailer. Some lending institutions that offer conventional, long-term real estate mortgages may require the homes to be placed on approved foundations.
Manufactured homes are eligible for government-insured loans offered by the the Veterans Administration (VA) and the Rural Housing Services (RHS) under the U.S. Department of Agriculture.
Do manufactured homes depreciate in value unlike site built homes which appreciate?
This myth carries over from the mobile home and trailer era of the past.  A mobile home was originally considered to be in the same category as the automobile.  For many years, a mobile home's value was based upon the same criteria employed to evaluate the depreciation of a motor vehicle, such as the model year, brand, and condition.
Unfortunately, there are still a few states where the manufactured home is still titled and licensed by the state Department of Motor Vehicles, although lenders and appraisers do not assess value based upon the automobile misclassification in these states.
Studies since the early 1980's consistently indicate that the modern era manufactured homes appreciate in value under the same conditions as site built homes.
The conditions listed below will have the same impact on all homes.
The housing market in which the home is located,
the community in which the home is located,
the initial purchase price of the home,
the age of the home,
the condition of the home,
the inflation rate,
the availability of community sites which reflect the supply and demand influences on the home's value.
The appreciation in value of a manufactured home often comes back to the old real estate axiom "location, location, location."
When properly sited and maintained, manufactured homes appreciate at the same rate as other homes in surrounding neighborhoods.
8) Delaware provides manufactured home community operators and other industry pros with ongoing educational opportunities, such as Accredited Community Manager Course (ACM). How does that serve the public as well as the industry's interests?
FSMHA has offered the ACM Course and PHC (Professional Housing Consultant) Course which both are very good programs that cover a broad range of topics to help Community operators and other industry members be more efficient in their jobs so they can serve the public with the best service possible.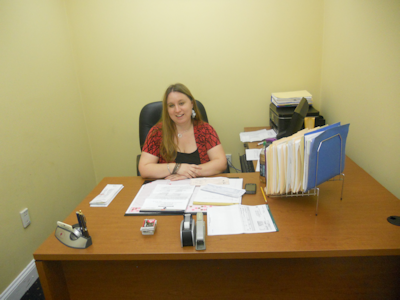 9) Delaware has a number of manufactured home land lease communities. For those who don't understand the potential value of leasing the land, while buying the home, what can you tell us that would make sense to a potential manufactured home buyer who hasn't decided between buying or leasing their land?
When you're considering a purchased vs. leased developed lot, look at the entire picture – financial, lifestyle and the business relationship. Be sure you get clear, concise answers to important questions.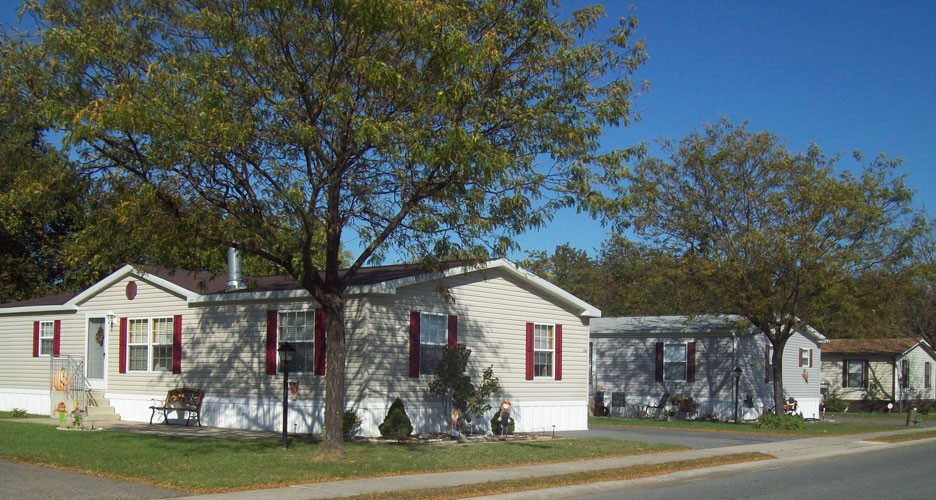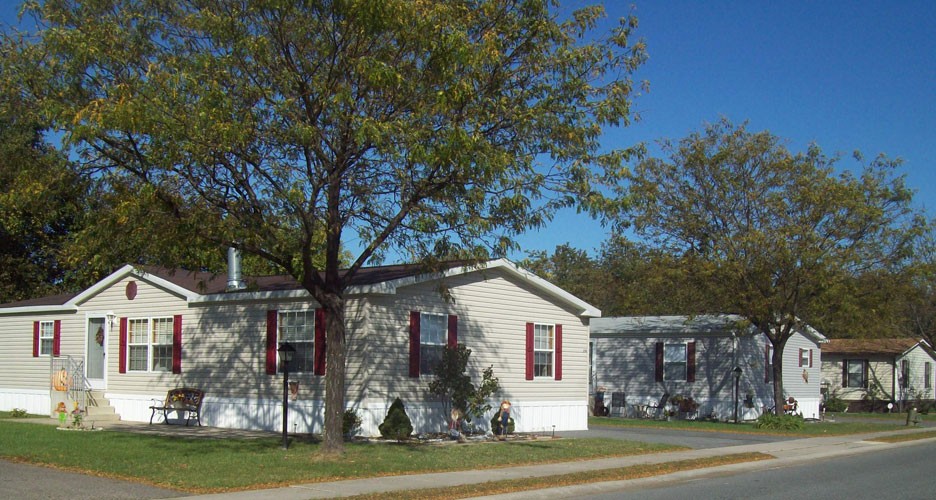 Are all utilities installed? Are there sewer and water impact fees? What landscaping and plantings are included? Are there parking areas and are they paved? Is there a monthly maintenance/association fee? Are there additional amenities and recreational facilities, and who maintains and pays for them?
Also consider who pays for maintenance, lawn mowing, trash pickup, street lights, tree and shrub trimming, and rubbish removal etc… Are there effective community standards, pet and noise restrictions and neighborhood patrols? And will there be professional management on site to help you in the future?
Property ownership is important to some people. Others enjoy the lifestyle advantages offered by a land lease community with protective standards. Evaluate both options.
In the end , we hope you regard our Delaware Communities and others across the U.S. and Canada as a worthy option.
(Editor's note, you can see a video on manufactured home land-lease community iving at this link).
10) Let's talk breakfast! Where have you been that you like to go for breakfast that you recommend to your friends? What did you enjoy about the place and what is your favorite breakfast there?
Waffle House. It is usually pretty quick and yummy! Scrambled eggs and hash browns covered with cheese, bacon, wheat toast and of course the waffle.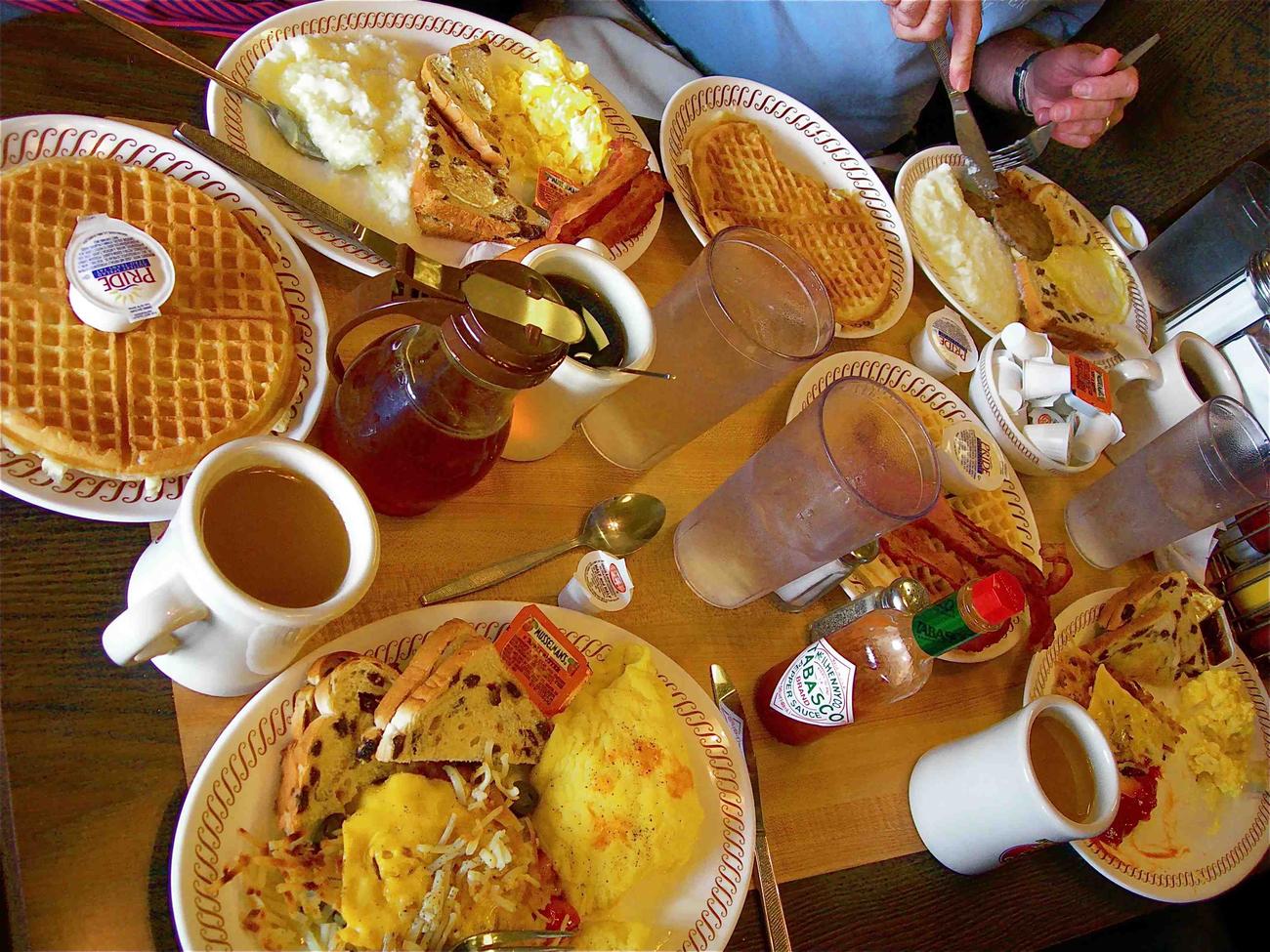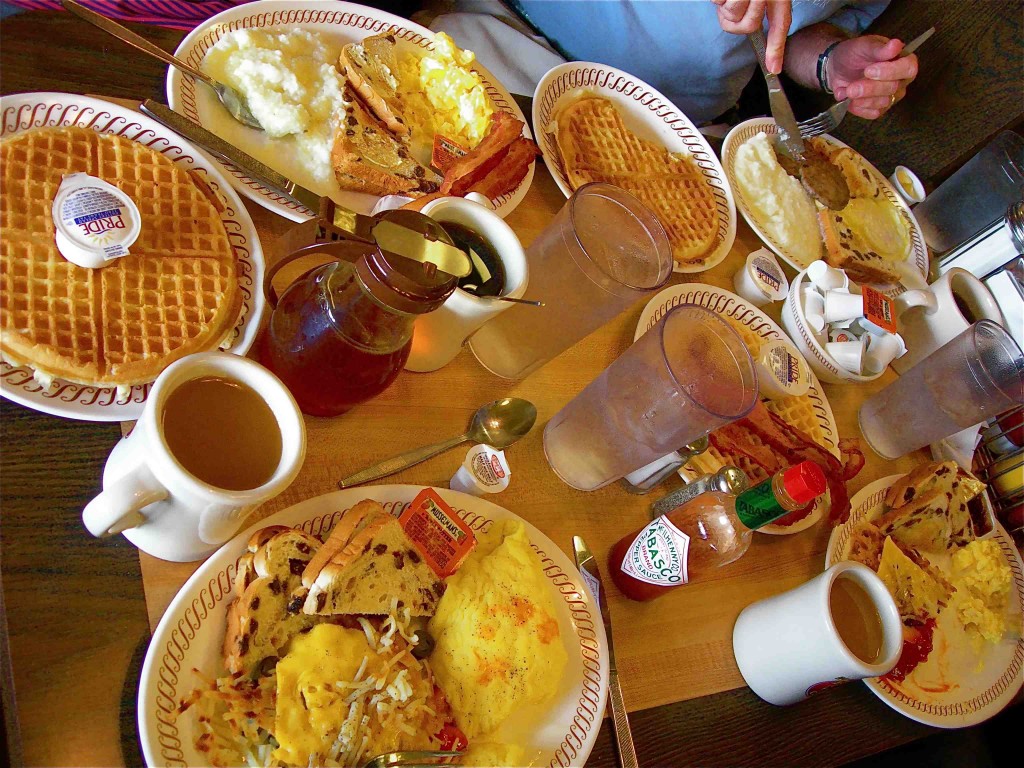 11) Associations such as the First State Manufactured Housing Association often have a code of professional conduct. What can you tell us about that and what advantages, if any, are there to potential home shoppers to check out retailers, communities and other product/service suppliers of an association like yours?
The Association follows the Professional Standards of Practice developed by the Manufactured Housing Institute.
Under membership in our bylaws it states that in the event of an allegation of a violation of one or more provisions of the Professional Standards Practice, the Board of Directors shall appoint a panel of five members without a direct interest in the allegation to hear the allegation and determine the facts surrounding the allegation(s).
Should allegations be proven factual, and then the offending association member shall be given a reasonable amount of time to rectify the offending practice(s).
If the offending member has not rectified the offending behavior within the allotted time, then that member is expelled from membership and can no longer enjoy the benefits of association membership. The Board of Directors shall have sole jurisdiction regarding any questions related to the obligations and rights of any member under the terms of the bylaws.
We encourage consumers to do their homework, utilize our website of members, go visit a retailer to take a look at the product, visit or talk with a community owner for references of past customers or take the time to search social media to determine if the company is reputable.
12) Any closing thoughts, Ma'am?
You're continually learning in this industry and there are so many challenges, but I say bring it! This is a great Industry with so many great people. I'm so glad to be apart of it. ##