Our recent story here on ManufacturedHomeLivingNews about Saw movie series star Betsy Russel's 2 million dollar manufactured home overlooking Zuma Beach was all the reminder we needed to make this one of our hot U.S. Destinations.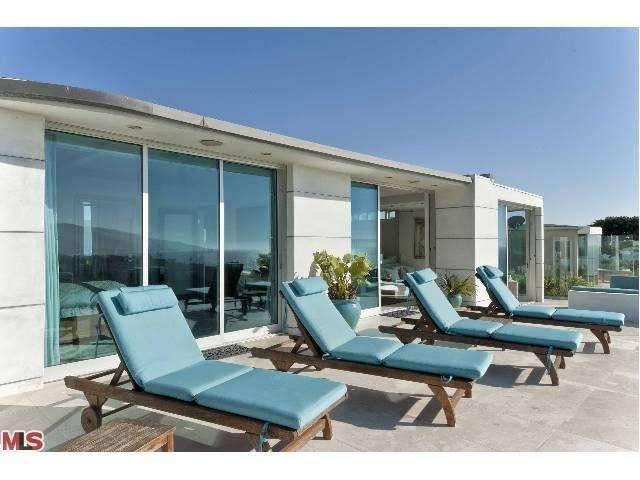 See 16 more photos of Betsy Russell's
manufactured home palace, overlooking Zuma Beach, at the link above.
When movie stars or the rich and famous pay for a view, then you can pretty much bet on the fact it is a view you will want to see too.
Surfboarding is one of the many popular activities here.
Located at 30000 Pacific Coast Highway, Zuma Beach is also known for: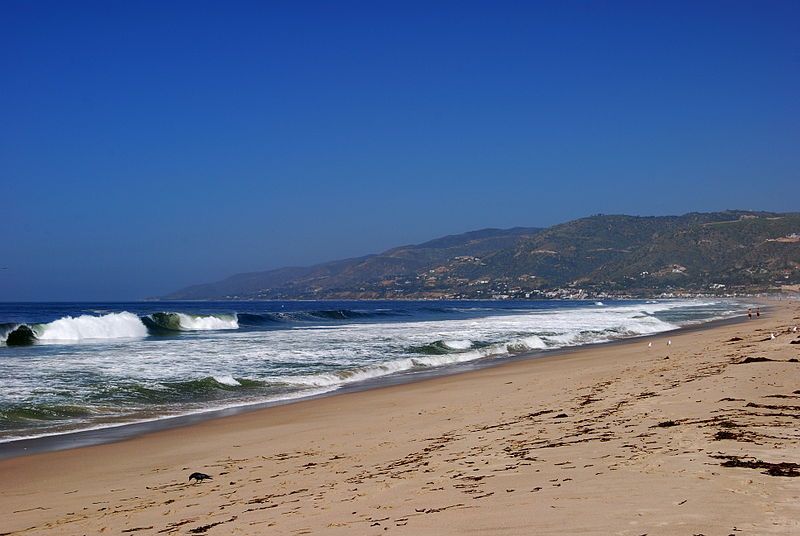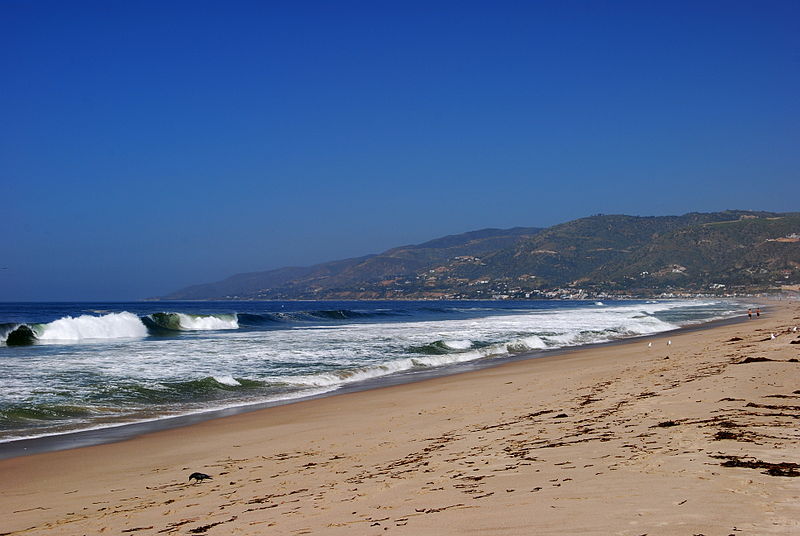 Swimming; lifeguard on duty during daylight hours

Kiteboarding

Windsurfing

Fishing

Bodysurfing

Bodyboarding

Diving (shallow)

Volleyball courts
Facilities include restrooms, outdoor cold showers, seasonal food stands and there are wheel chair accessible locations too.
Plus you never know when you might see a star, complete with their entourage.
Actress Suzanne Summers had a movie that was set here. Baywatch Actress Pamela Anderson is also said to have a custom manufactured home near Zuma Beach, which was frequently shown in her TV series. I Dream of Jennie, Planet of the Apes and other TV shows and movies have been filmed at this fabled location.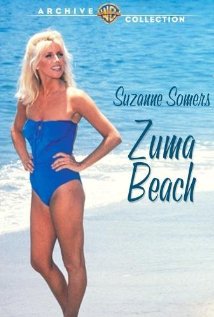 Wikipedia says that Zuma is consistently one of the cleanest beaches in the area. It has made the LA Times 10 ten list of things to do.


As close as 37 miles from downtown Los Angeles, millions flock here for all the beauty, fun and romance to be found at this appealing location. Be you near or far, just jump in a car to see the beach preferred by the stars. ##