Our family is in Concord, New Hampshire, as part of our latest swing for our Inside MH Road Show.  We've done a number of new video interviews and tours, with more to come.  In between, of course we are taking in some of the sights and sounds nearby.  Paul Bradley with ROC USA recommended the following popular lobster spot followed by ice cream near an iconic Maine lighthouse, a fine subject for this U.S. Destinations update.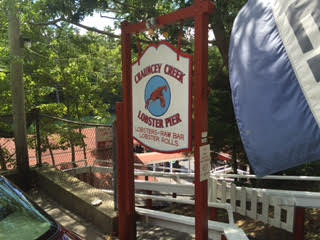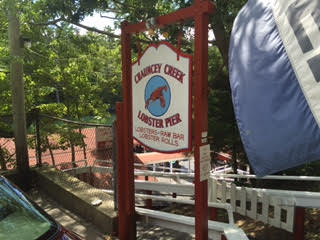 Chauncey Creek Lobster Pier is listed by many as one of the best places to get fresh lobster along the Maine coast. Our 8 year old son was a little blown away by all those lobsters at first. But it didn't take long before he wanted to go back and see them again.  Mom came away with a Chauncey Creek t-shirt and we all enjoyed a good meal, with blue New England skies, trees and water all around us.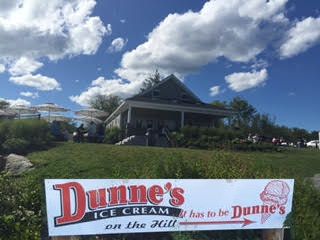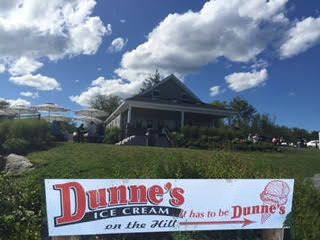 We then went about 20 miles up the coast road. Dunne's Ice Cream was busy, even on a weekday afternoon.  I let my diet slip a bit as I sampled their fresh, cool treats. Dunne's was also a nice walk or short drive to Sohier Park, where you enter to see the famous Nubble Lighthouse.


We learned The Nubble was built circa 1880.  One of the 'Nubble ambassadors' also informed us that in 1987, the lighthouse was automated, so no one lives there today, as was the case for over a century. An artist named Bill Thompson painted the following, and personalized it for us!  Naturally, we wanted a photo with Bill as a special added memento.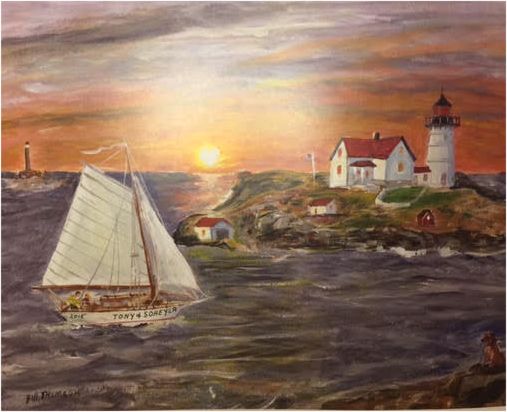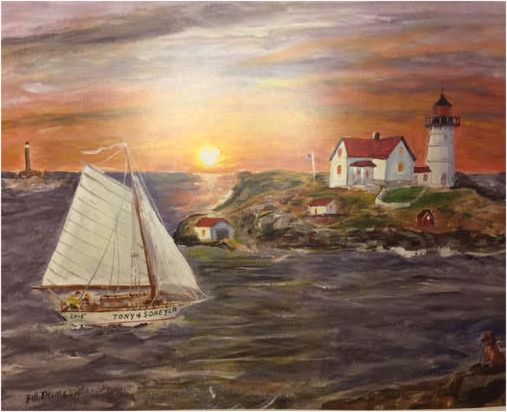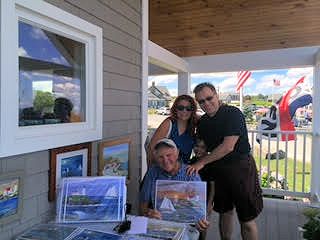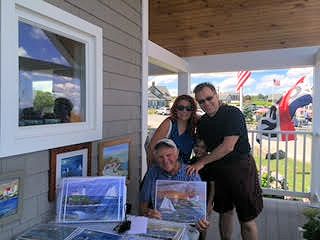 There is a sweeping vista as you sit facing the south from this peninsula.  The lighthouse itself is on an island, just beyond the cape.  If you look carefully at the panoramic view, you'll see another lighthouse on a rock outcropping about 6 1/2 miles away, in the Atlantic Ocean.
As 83 Degrees Media recently reported, the members of the Kovach family are very much involved in our MH publishing and professional work.  My truly better half does all sorts of things, from websites, video and a variety of support services. Our son Tamas (pronounced like "Tah Mash") is learning. Schooling is first for him, of course!  But Tamas is getting introduced to the wider world of manufactured housing in the context of these various Inside MH Road trips.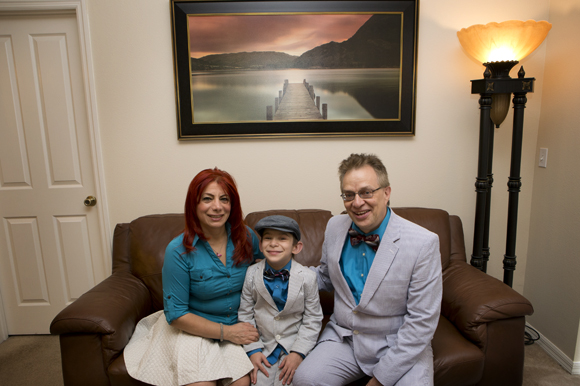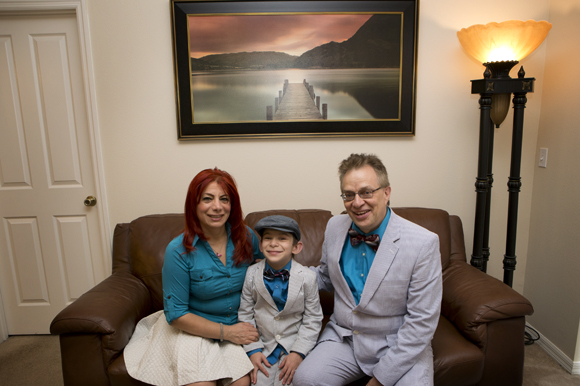 For example, Tamas hands out business cards at MH events.  He's great to get his photo with, and more things suitable to his age and enthusiasm.


The address for the park is 11 Sohier Park Rd, Cape Neddick, York ME 03909, United States. The next time you travel, why not check these sights and eateries out?  Odds are good you'll have a grand time, just as we did. ##

By L. A. "Tony" Kovach.