Designed by ABI in East Yorkshire, England, the Concept Van features moveable walls, a cinema, a ten-seat dining table and beds to sleep ten people, according to what The Daily Mail  tells MHLivingNews.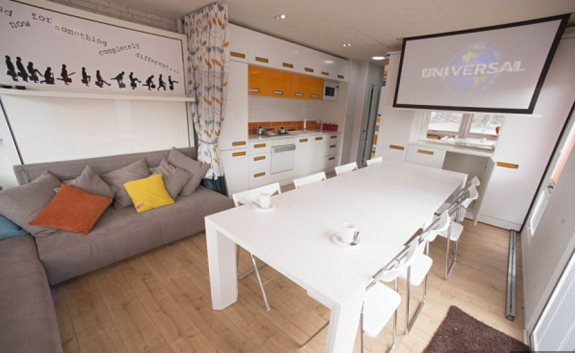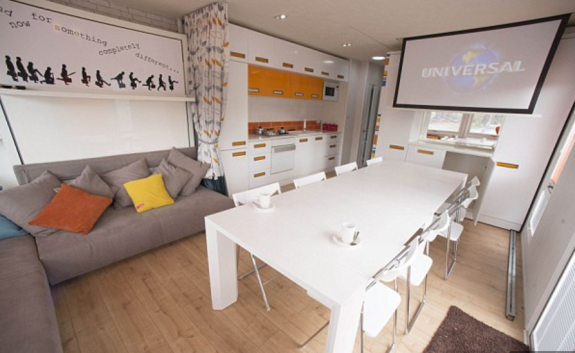 The 30 foot by 13 foot manufactured home – called a "Caravan" in the United Kingdom – prototype has beds that fold up into the walls, kitchen work-tops hidden in drawers, an extendable dining table that stores away when not being used, and a movie screen that drops down from the ceiling.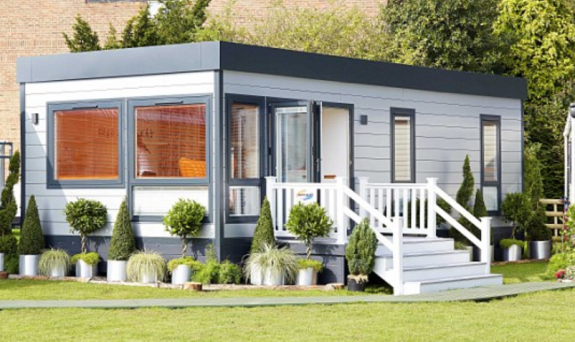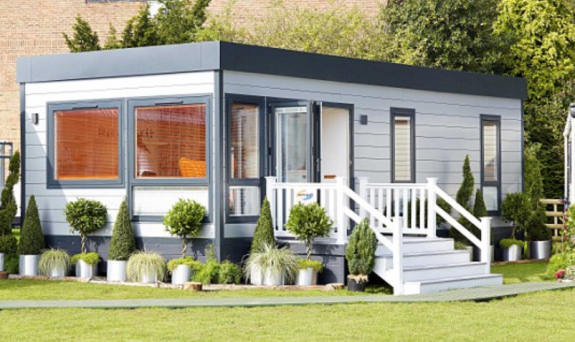 The Caravan is about the size of a park model home
and is larger than many 'Tiny Houses.'
Every wall is moveable at the touch of a button to reveal a large open space—only the bathroom does not change. ABI hopes to put the MH into production, although they have yet to publish a price.
Will this sort of option come to the U.S. soon? Short answer, variations of this them are already here! Workforce housing, park models and empty-nester homes are offered by manufactured home builders, such as Indiana-based Adventure Homes, is one source and modular builders are another. The video below is of a model with the senior set in mind.
Factory builders today make homes ranging in size from 320 square feet up to thousands of square feet; on that larger end of the scale, here is a link to a video tour of a 1 ½ story cape cod style home.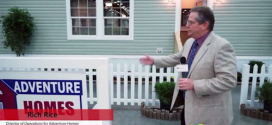 If you are considering a modest sized home, like the British Caravans, and don't have a factory-built home retailer near you that has a smaller manufactured home in stock, stop at an Ikea store.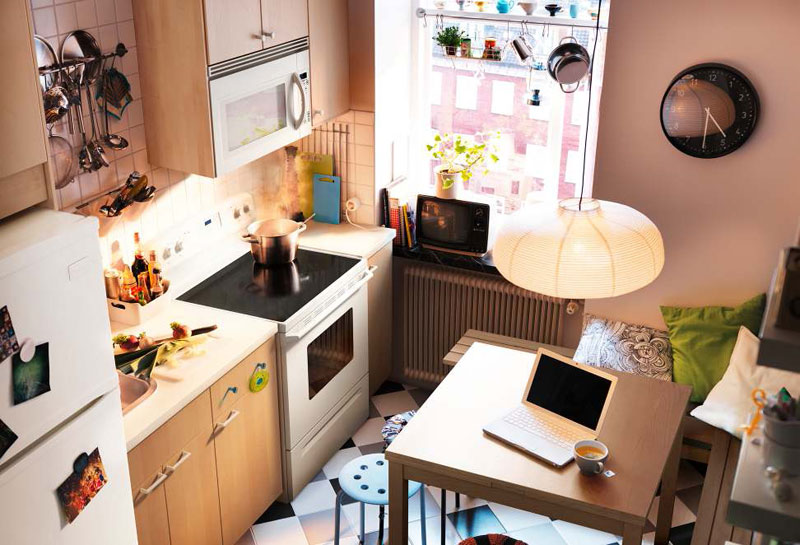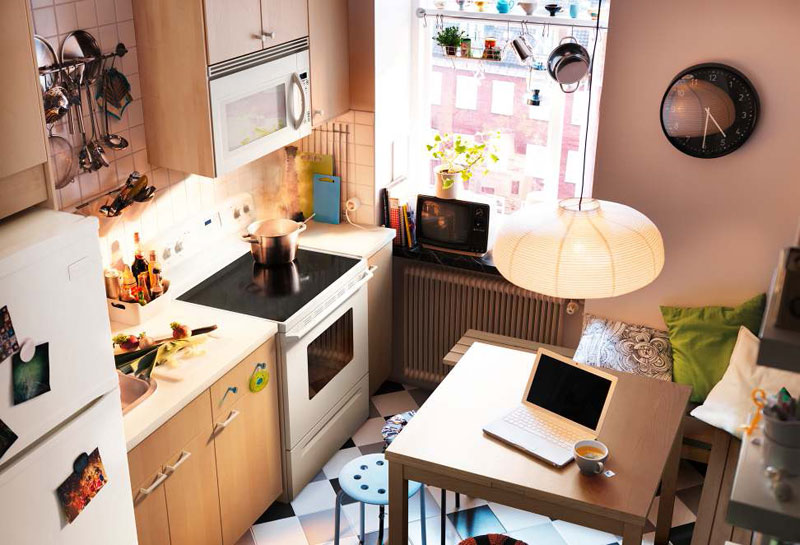 Photo credit – Ikea/DigDigs.
You'll see floor plans you can walk into in their stores that will let you know quickly if the modest sized housing is right for you.
##
(Top 2 Photo credits: dailymail, others as shown.)
(Submitted by Matthew J. Silver to MHLivingNews)