For a generation growing up in often countercultural ways, ÖÖD is bound to hit the right notes with many.  But let's take a look at what's being said by others, and then do a quick comparison.
"Prefab goes in disguise with these sleek tiny dwellings from Estonian company ÖÖD. With mirrored glass facades—reminiscent of Portuguese prefabs inspired by minimalist artists—ÖÖD homes blend into their surroundings, appearing especially sublime in rural or natural landscapes," crows Curbed.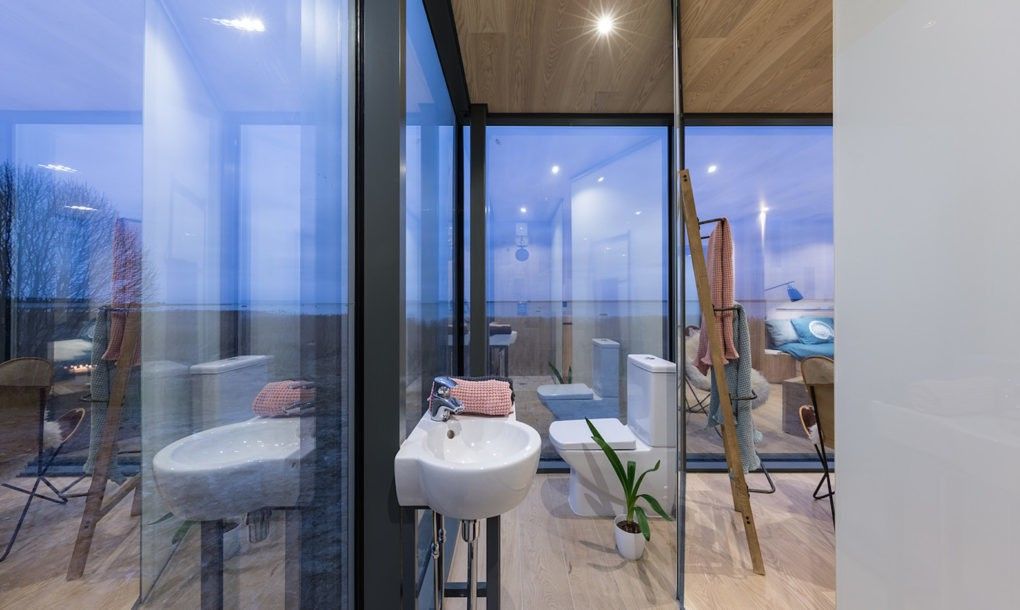 Designboom sings, "ÖÖD promises that in eight hours anyone can build up their own pre-fabricated house or even start an accommodation business similar to AirBnB. The concept, born in Estonia, introduces the ÖÖD house / hotel room as a well-designed, mini dwelling offering a compact but comfortable 200 square feet space composed of a bed, kitchenette and bathroom."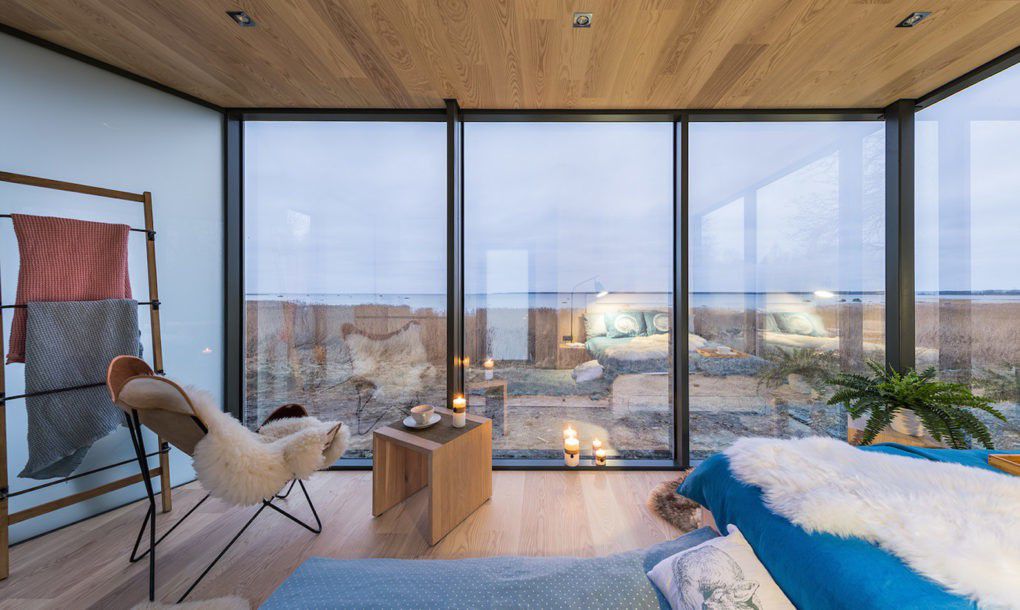 Treehugger trumpets, "Mirrored glass prefab from ÖÖD is an instant AirBnB."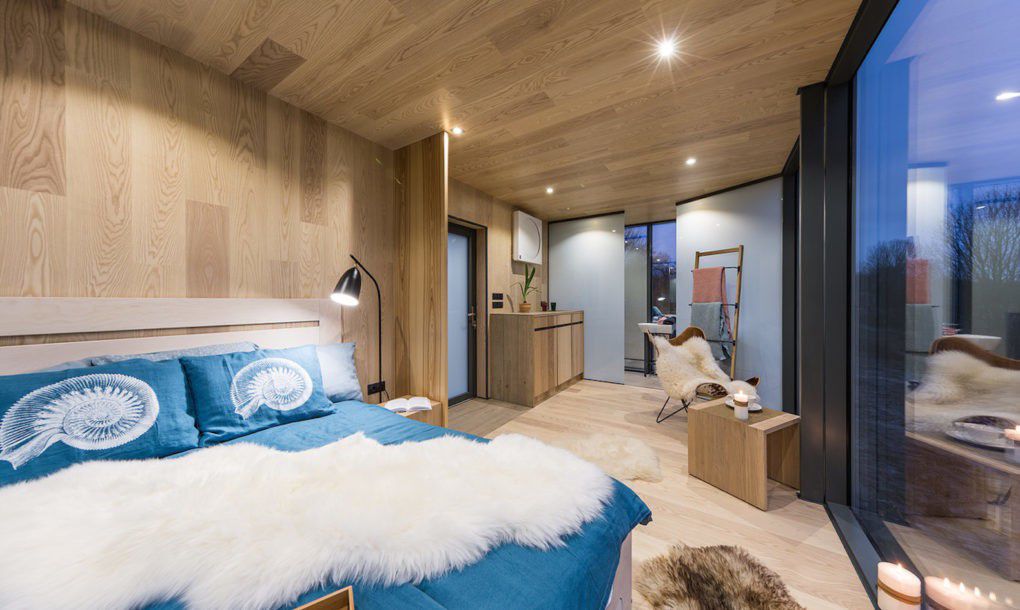 For the tiny house crazed crowd, these kinds of statements will seem right down that alley.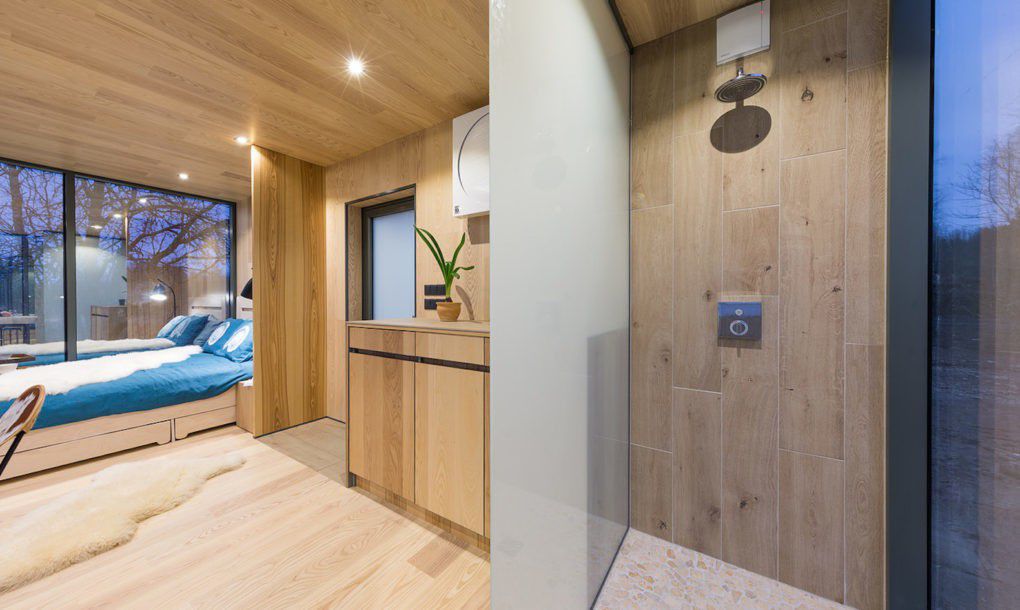 It does look cool. You have to admit it has a classy style. But as it is made today, how practical is ÖÖD for residential use?
Meet ÖÖD, $50,000 Estonian Mirrored PreFab
The unit is designed to be a hotel room type of structure. But it clearly could be adapted for tiny house, ADU (Accessory Dwelling Units – back yard cottage) use.
With stylish mirrored glass, and iconic styling that oozes class, the units are a cool $250 per square foot.
Compare that to a residential style HUD Code manufactured Home.  Someone could buy roughly 10 times the size for about half the price, and have it loaded with features.
Listen to what millennial Lindsey Bostick and others on the video on this page had to say about their manufactured home selection process, and compare.  Have fun, Enjoy! ##
(Image credits are as shown above, and when provided by third parties, are provided under fair use guidelines).

Submitted by Soheyla Kovach to MHLivingNews.com.