Art Linkletter was a much beloved radio and TV personality, perhaps best known for the "House Party" show. Linkletter died in 2010 at the age of 97.  Years before, during the 1980s, Art Linkletter was hired by the Western States Manufactured Housing Association to do a campaign to better inform the public about the quality and appeal of manufactured homes (MH) built to the rigorous federal HUD Code for manufactured housing standards.
That campaign showed significant success, as the download linked below demonstrates. We'll look in a few moments about a complaint about that TV campaign, but first consider the key results reflected in the following chart.


Now, consider those results were from an advertising campaign.  What MHLivingNews.com does goes beyond ads, because we're showing video interviews with real people who:
> Own and live in their manufactured home – student – farmer – golf pro – middle class – upper class executives – retirees and others;
> Realtors ® and traditional, onsite 'stick built' house building contractors;
> Supply company (see the video on this page), manufactured home builder who lives in one of their factory's homes, or housing inspector;
> Experts, factory builders, quality control supervisor, public officials and professionals from within the manufactured home industry.
Sure, commercials have value…
One of the good things about a video commercial is they're short!  They make key points quickly.  Here is a "60 second" example.
Video Interviews are Good for Manufactured Home Owners, MH Shoppers, MH Professionals, Public Officials and others
As our video interviews and articles demonstrate, modern manufactured home owners come from all walks of life.
The one below is about Jim Noel, a business owner who serves apartments, condos and stick builders.  Jim is a professional, a former 'site built' house owner AND Jim owns a manufactured home, installed over a basement.  Check out his Inside MH video interview below, and see all that you can learn in a matter of a mere dozen minutes about today's manufactured homes compared to apartments, condos houses and below.
There are:
> Actors and actresses living in ultra-high end MH,
> Working or retired Professionals with high income and/or net worth,
> Middle class Americans,
> Students and former renters, you name it!
These Inside MH videos are good for the proper image and respect owed to manufactured home owners, and for the MH Industry at large.
These videos are being used to teach, inform and inspire manufactured home professionals.
Media, investors and public officials are watching these videos and/or are reading articles to learn more about the MH Industry.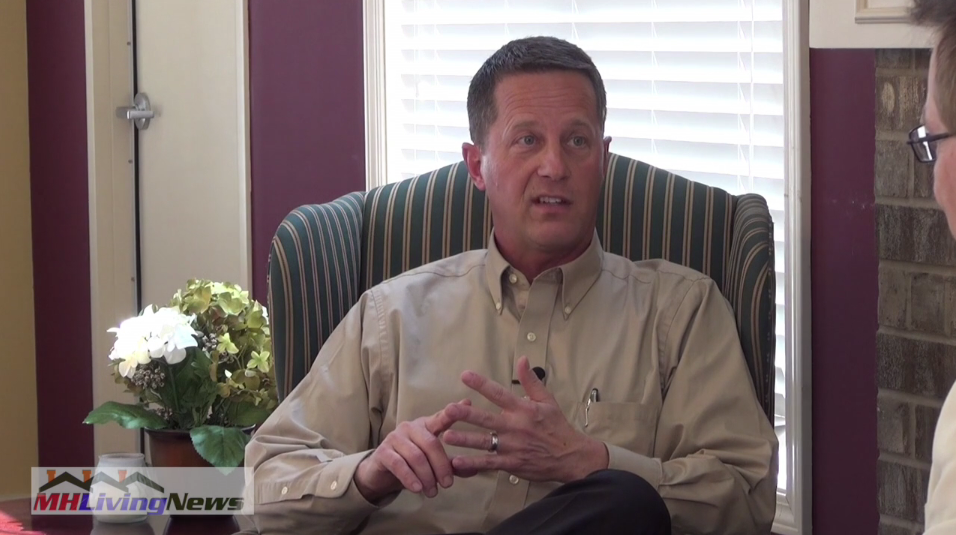 Back to Art Linkletter and the 1980s…
Some drawbacks to the Art Linkletter campaign expressed to me went like this.
While thousands found homes they loved, other shoppers with good incomes, driving luxury vehicles might go to the nearest MH sales center in their area. They'd walk into a 'double wide' with a poor looking set-of-steps.  They'd enter a home displayed with no décor. The marriage line on the house wasn't trimmed out. The carpeting on the home at the marriage line hadn't been seemed yet. What that and other deeply caring industry pros told me could be summed up like this, "Tony, some of those potential cash or good credit buyers couldn't get away fast enough from that kind of dealership." 
I hear and get that, but the problem wasn't Art Linkletters or those TV ads.  The problem was "the dealer" didn't do their job properly.  Another complaint voiced was that some of the sales people needed to better understand the homes and potential customers.  Valid concerns, indeed.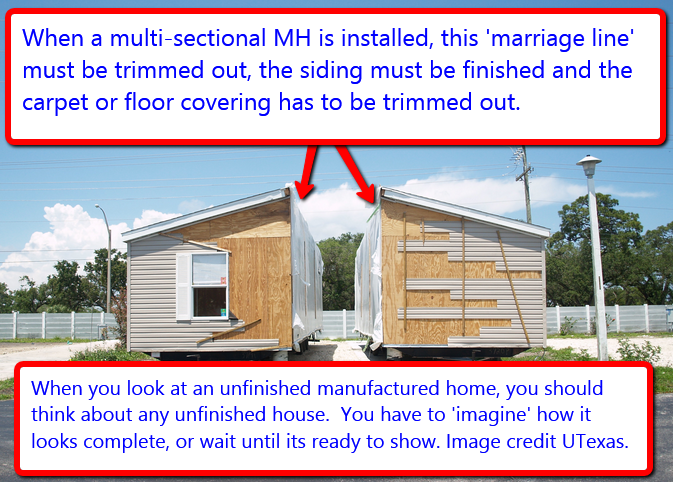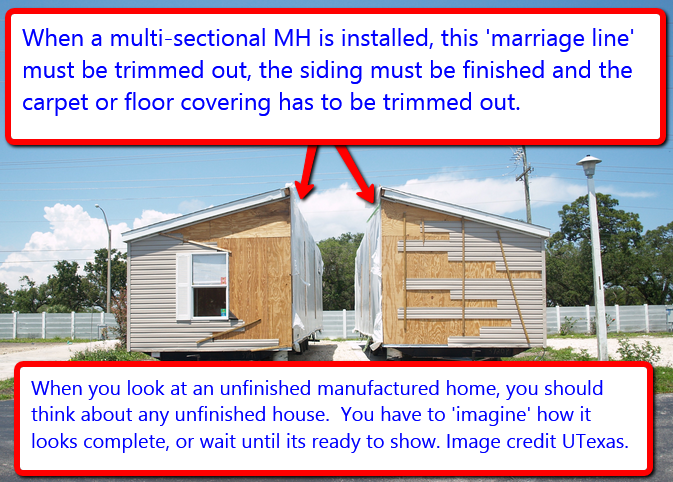 We believe that manufactured home communities and retailers selling homes ought to put their best foot forward.  Sales people need to know what customers like and want, and homes should be properly displayed. We find that 'new' – or even experienced – MH sales professionals are learning from and enjoying Inside MH Road Show videos, because they are learning from the MH home owners and others we interview.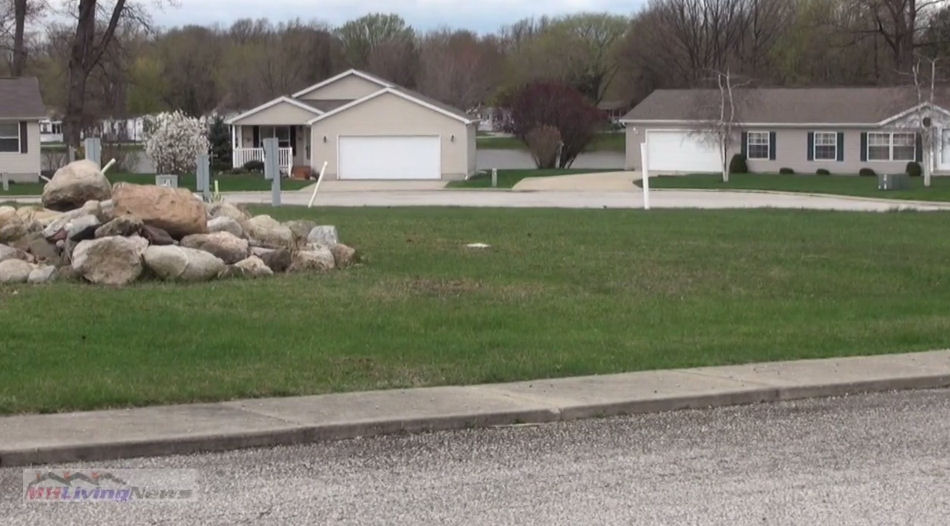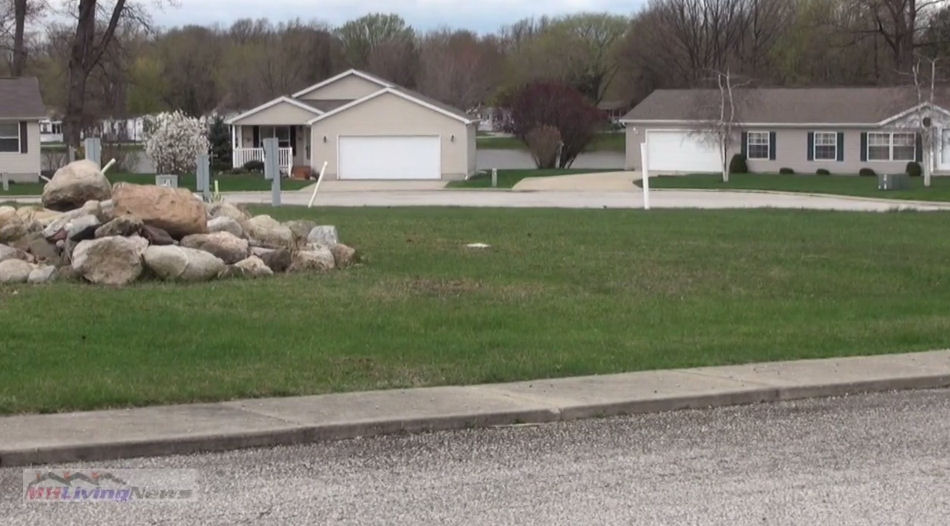 That new home shopper should do with MH what they'd do with a Realtor ©.
First, you'd look for the agency and agent you'd want to work with, just as you should shop for a MH Community or MH Retailer that you want to work with.  Just because real estate agent C doesn't get your motor running, doesn't mean you decide not a buy a house.  Instead, you'd talk to other agents or brokers until you find that Real Estate Agent A that you connect with.
The same principle holds for manufactured housing.  Find a location that has a professional that makes you feel comfortable and that treats their model homes appropriately.  Because there are thousands of retailers and communities, odds are good you'll have choices in your area of interest.
Sales of manufactured homes are rising, because they make so much sense in our economy today.  This article by 83DegressMedia shows how interest is rising from Millenials to retiring Boomers, and other groups too.
Art Linkletter used to say that "kids say the darndest things." True!  Sometimes adults say pretty wild things too. Bring your imagination and common sense with you when you, a loved one or a friend wants to go shopping for a manufacturd home.  Check out a company's reputation. Odds are excellent that when you find that retailer or community that does it all right, satisfaction will follow.  That recent report showing strong satisfaction with manufactured homes in the last 6 years is amazingly high.  ##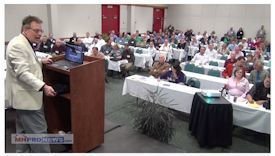 Note: A new regional media article about L. A. "Tony" and Soheyla Kovach is
"Tired of Renting?  Get the Scoop."