John and Sue Howard are another one of the many manufactured home residents that defy the conventional stereotypes.  John is a retired executive from the Pfizer pharmaceutical company.  Sue is retired from the U.S. Postal Service.  Together, they sold their fine, large conventional house on 10 acres, to move into the terrific 2400 square foot manufactured home you'll see in this video interview.
First, you should know that John's built 5 brand new conventional houses over the years.  He sold real estate for many years as a sideline.  With that background in mind, John explains facts about living in a fine manufactured home in a nice land-lease community.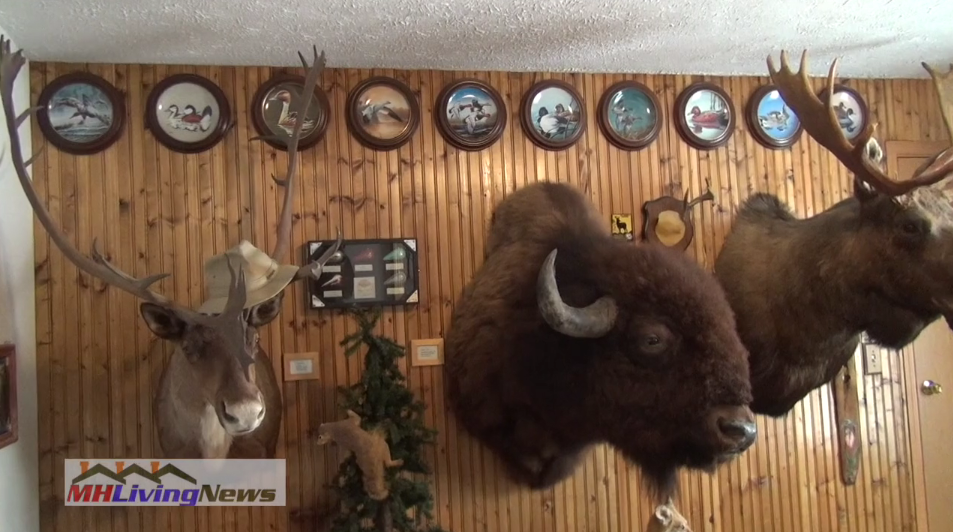 John and Sue are also avid hunters.  Besides great decor, you'll see some of the buffalo, deer, bear, moose and more they've harvested.
As we love to do during these manufactured home owner interviews, you'll see "cutaways" – video of his home – while we are talking.  So you'll get a home tour and Inside MH Road Show video all at once.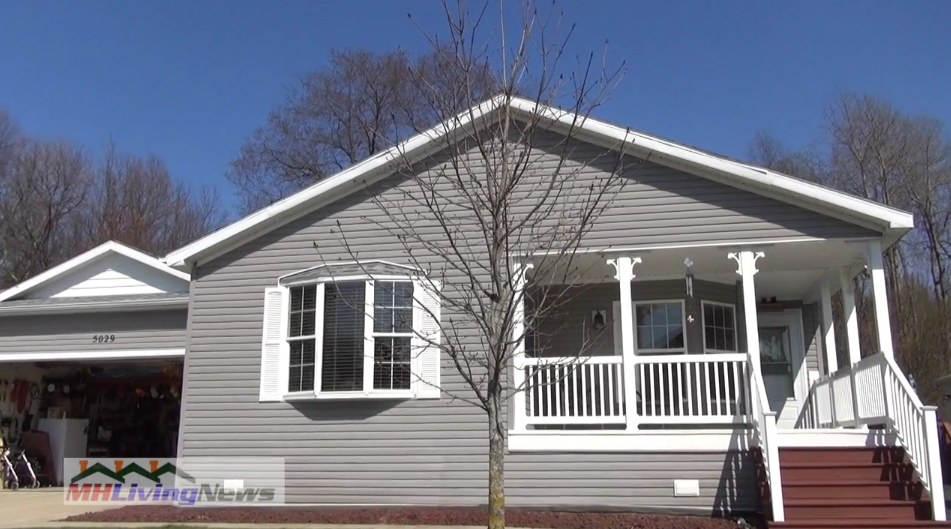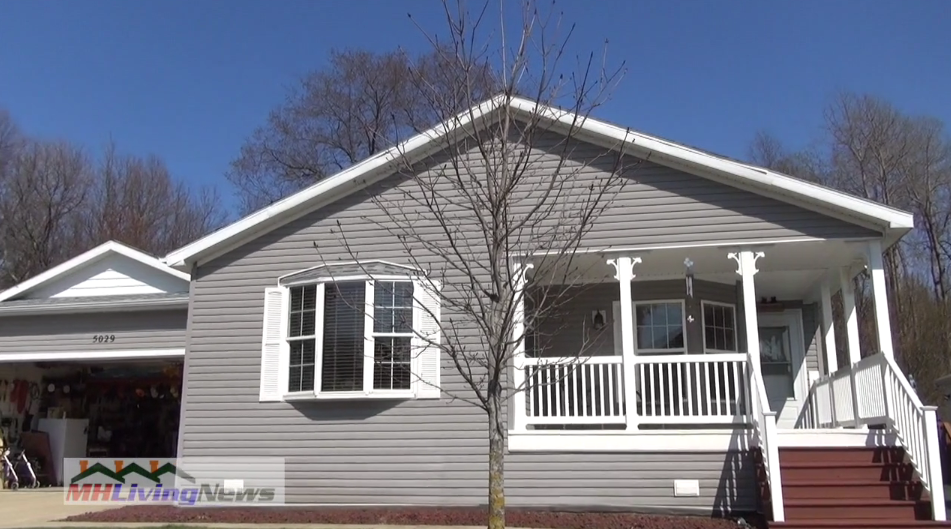 We also do a few cutaways to a factory, so if this happens to be the first such video on our MHLivingNews site you've seen, then you'll see and hear from John exactly how a manufactured home builder can save you money and time without sacrificing on comfort or QUALITY.
Our thanks to Campbell-Caron Properties for introducing us to John, so that we could see and show you this amazing home.  As John himself says, the Saddlebrook Farms community he lives in is full.   Hat's off to John Caron and his team for sharing the vision of the lifestyle that millions from coast to coast have discovered. ##