Last August, we promised readers an update on our US Destinations article on the RV/MH Hall of Fame, once their new manufactured home was installed and their display was complete. Today, we are keeping that promise!
"Visitors to the RV/MH Hall of Fame and Museum now have a new manufactured home exhibit to tour, thanks to the generosity of Nappanee, Indiana-based Fairmont Homes," said Barry Cole, RV/MH Heritage Foundation chairman of the board.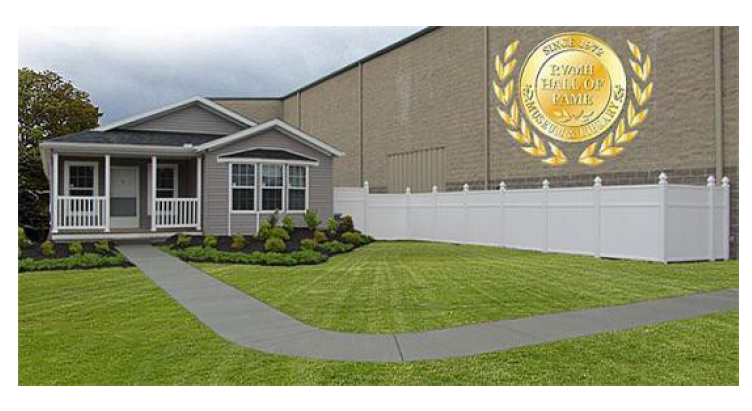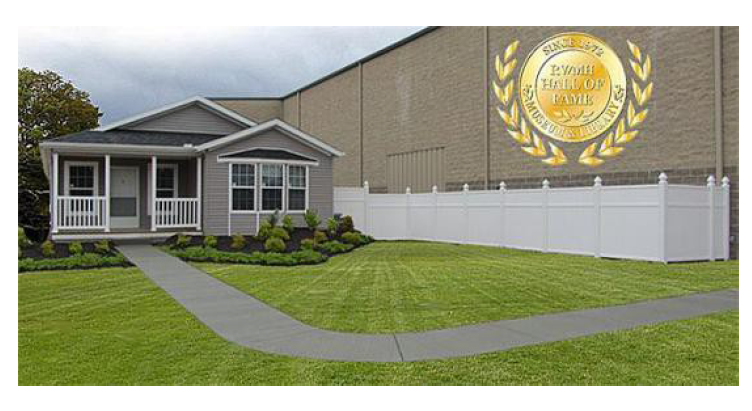 The new manufactured home by Fairmont is now on display and ready to be toured, located on the east side of the museum complex.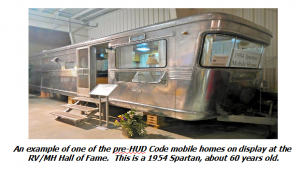 Cole said, "This new exhibit is an outstanding addition to our manufactured housing collection. Visitors to the museum will be able to tour historic examples of homes on wheels, experience the recently unveiled 'Wheel People' exhibit and then step outside to visit a modern example of a manufactured home. We believe they will be amazed and impressed with how far our industry has evolved."
Darryl Searer, president of the RV/MH Hall of Fame and Museum, said, "This project started a few months ago when we sent out a call to manufactured housing companies and asked them if they would be willing to display one of their new units at the museum. Fairmont Homes stepped up and offered to erect one of their homes at the museum for a period of one year. They also volunteered to cover the cost of erecting the home at the museum, plus pay the electric bill while the home is on display."
In addition to Fairmont Homes, others in the industry made contributions to help bring this project to fruition. Style Crest contributed the air conditioning system. Some state manufactured housing associations donated sums ranging from $400 to $1,000 to cover the site preparation costs.  Fairmont Homes paid the balance of the installation.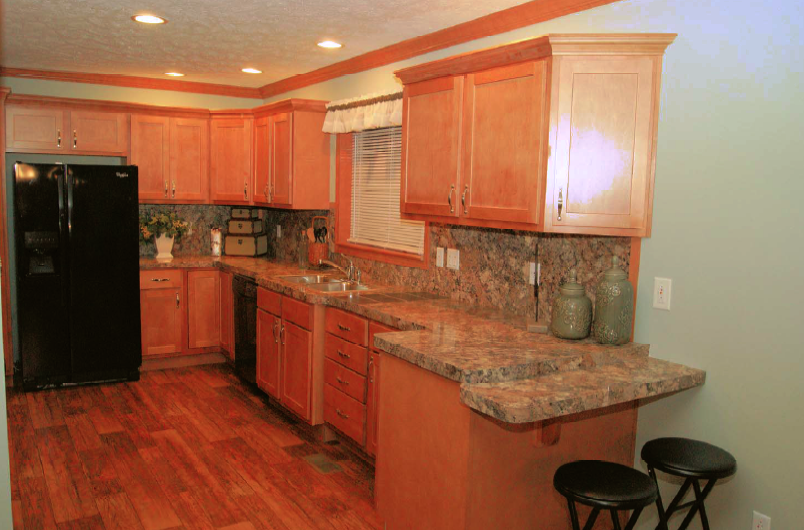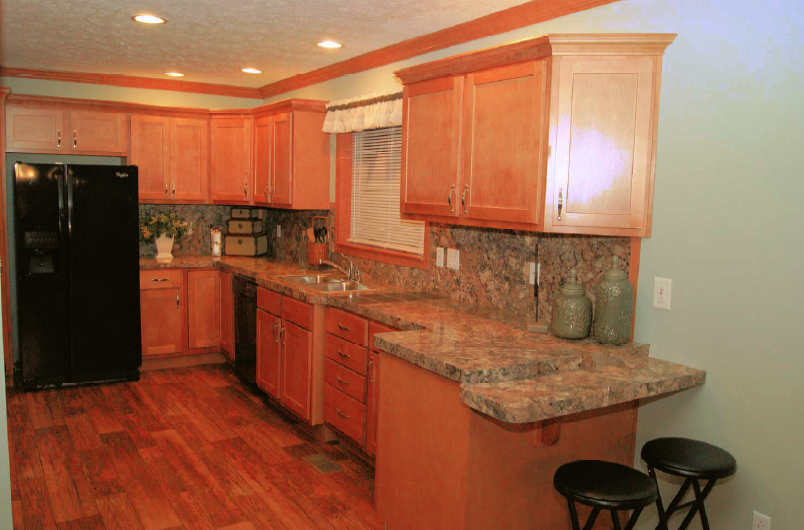 Seared added, "Our goal is to present visitors to the Hall of Fame and Museum a complete and accurate history of both the RV and Manufactured Housing industries. While we have many early examples of our industries' products, we believe our story would be incomplete without showing visitors examples of where we are today.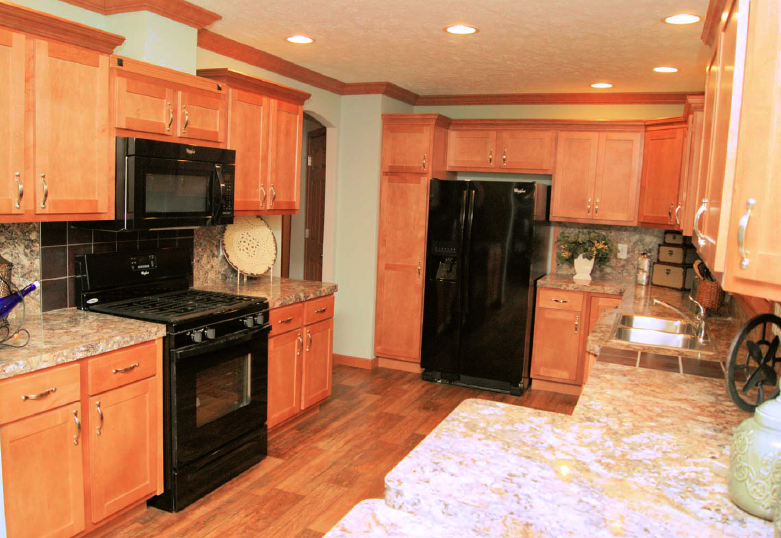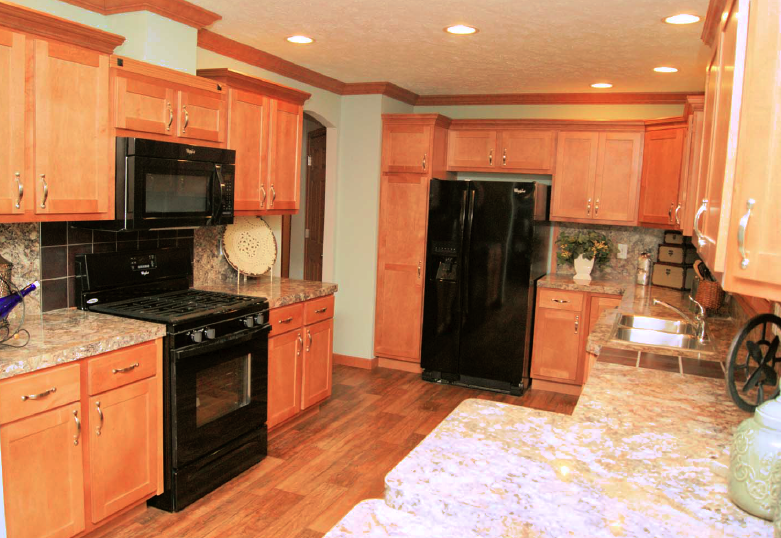 "And now, with the addition of this latest exhibit, we're confident that we are giving visitors a more comprehensive picture of the manufactured housing industry, but we could not have accomplished it without the thoughtfulness of Fairmont Homes and others. We thank them for their support."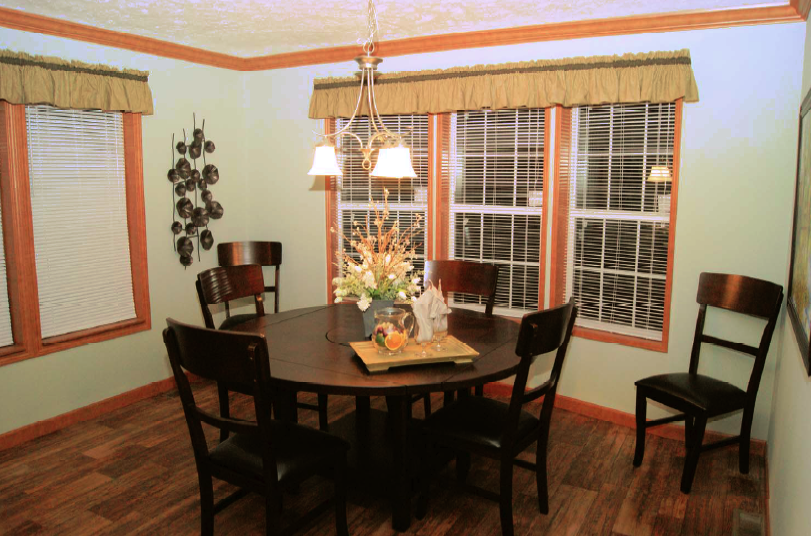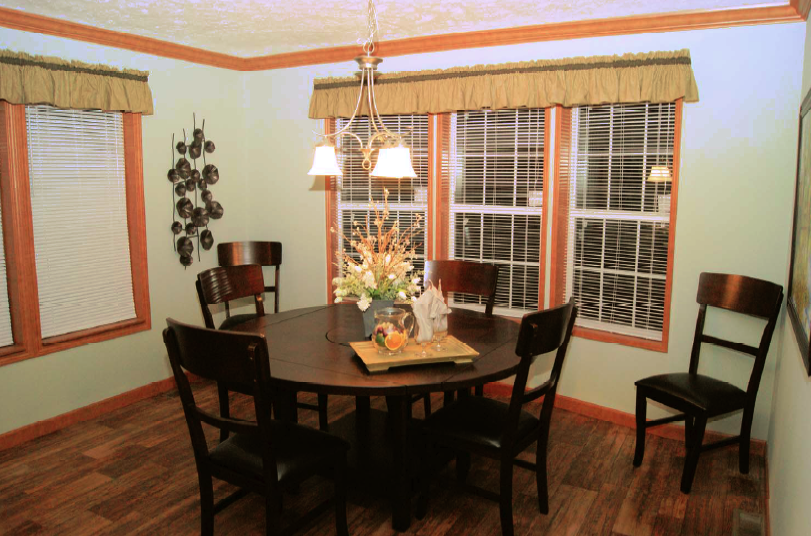 Fairmont Homes' General Manager Brian Cira said, "Fairmont is proud of the industry and happy to support the Hall of Fame in promoting the incredible housing value we offer today's homebuyers."
"When the public see our homes for the first time, they are usually pleasantly surprised with the quality and value our homes offer," Cira told Manufactured Home Living News.  "Over the years, lots of manufacturers have participated in home expos, etc..  In my 30 years of experience, showing our homes to the public has always helped the industry along.  Most of the population has never seen and doesn't know what our homes are truly like."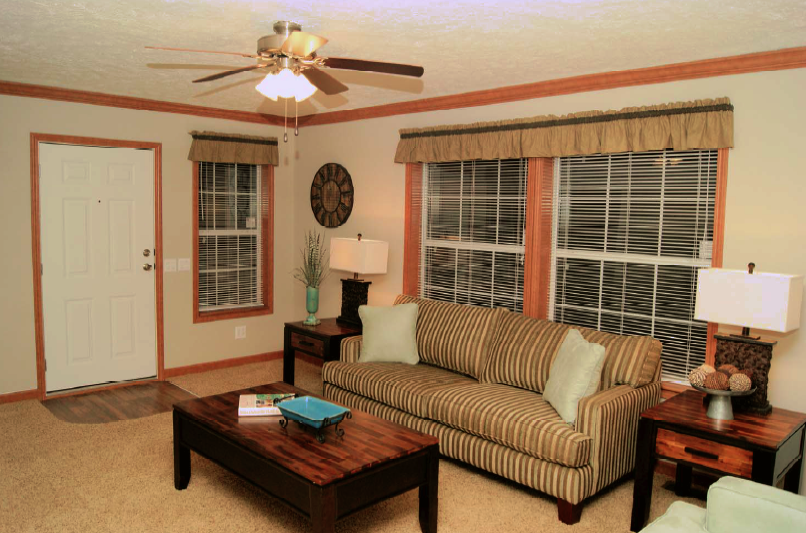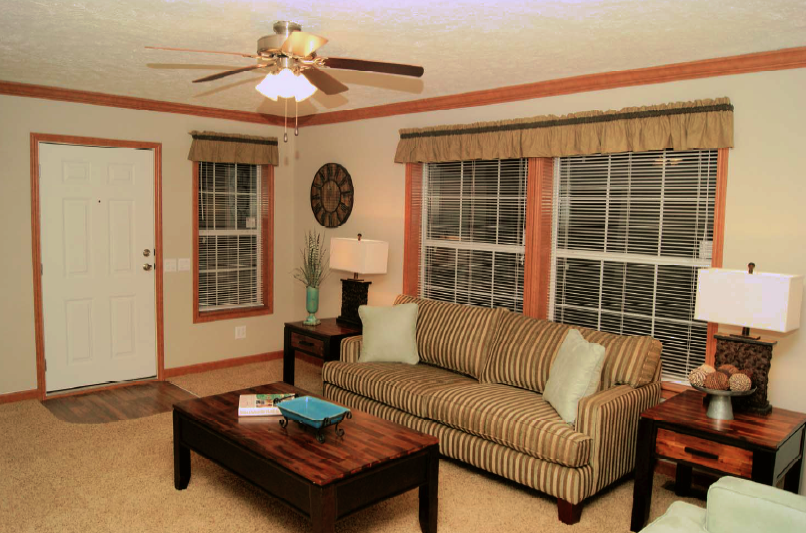 Cira continued,  "We provided a model for the Hall of Fame that was architecturally interesting.  A model like this could be placed on a development lot, in a community or on private land.  This home can be done with or without a garage."  
"We feature name brand products and appliances, which is important because there is a false impression held by many that manufactured homes cost less because we use inferior materials.  That's just not true!  People can see the name brands, appliances and specs in the home for themselves, because we place flyers in the home that showcase what went into the construction."
Fairmont's GM Brian Cira made the photos above and that follow available to Manufactured Home Living News  for this article. The exterior photo of the home with garage shown is of the same model on display at the Hall of Fame, but was installed in a neighborhood for a new home buyer.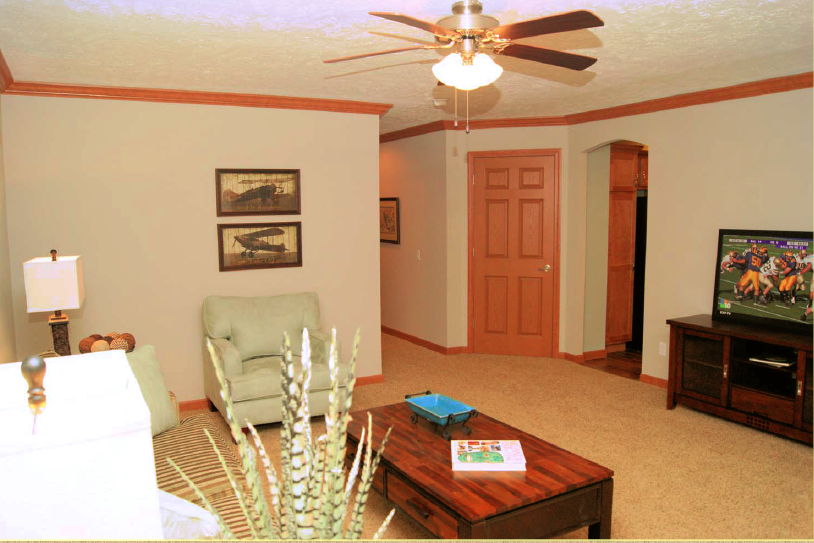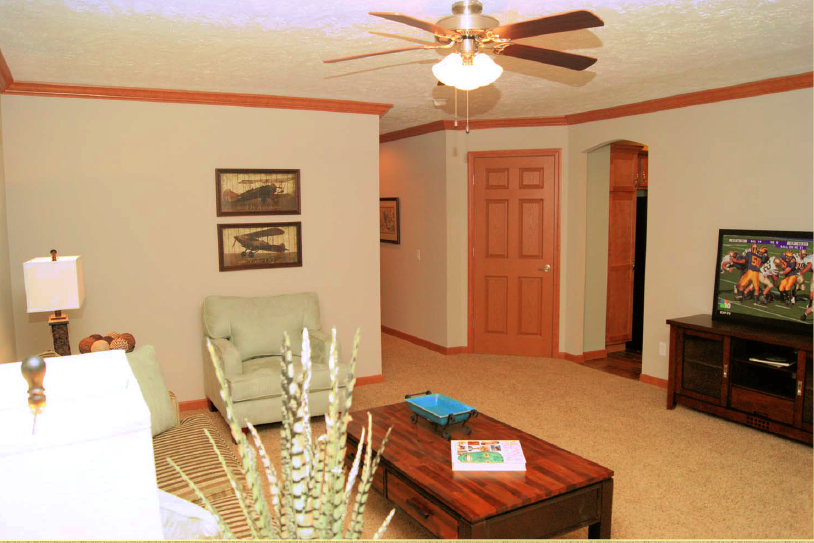 Cira added that he believe that the Hall of Fame could become an excellent venue for showcasing more manufactured homes by a variety of manufacturers.  "Just think about the location.  A public event here could draw from Indiana, Michigan, Ohio, Illinois and beyond."  Cira said that the RV industry has public shows in many venues across the country, and that the manufactured housing industry needs to learn from that experience.
With those public RV shows in mind, Cira commended Tim Williams and the Ohio Homes Association for their vision in doing the upcoming Eastern Ohio Home Show, which will be open to the general public.  That show is planned for May of 2013.  Cira believes that manufactured housing state associations need to do more of what Williams is doing, because anything that gets good publicity or shows the home to the public is good for consumers and the industry alike.  
Additional photos and a floor plan of the model home on display at the RV/MH Hall of Fame follow.
When your travel plans take you near northern Indiana, make it a point to stop by the RV/MH Hall of Fame's new manufactured home display. There are hours of things to see and do at this fascinating U.S. Destination. ##