Nia Peeples explains in this video how her husband nudged her into considering a manufactured home near the beach.
"The thing that surprised me the most about how I responded to moving in to such a small place is not that I loved it; the thing that surprised me was that we would always have people in our house, and I loved being that person that could supply that," Peeples said. "That was really the saddest part, when I thought about not having that kind of a property; I wouldn't have the space. … I was dead wrong. People still come."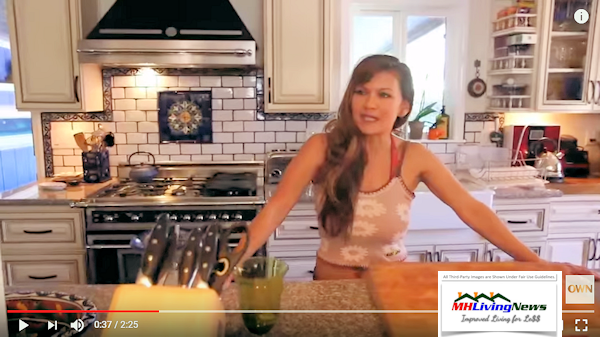 Peeples uses the 't-word' – "trailer" – even though her home is clearly not one.  A trailer house is what "Lucy and Desi" had in the movie, "The Long, Long Trailer."  Notice that back then, many thought of a home you could pull as cool.  A video clip of Lucy and Desi in found in the related article, linked below.
Evolutionary American Dream, from Tiny Trailer Houses, Mobile Homes, to "Amazing" Modern Manufactured Homes
With all due respect to Oprah and Peeples, a "trailer" is not what Peeples owns. She owns a customized manufactured home.
Some custom manufactured homes have marble floors, and all kinds of incredible features.  From modest to fabulous, there are options to own that can fit most Americans.
Nia Peeples – The TV Star Was Skeptical At First
Peeples expressed her initial doubts about choosing this lifestyle.  But you can tell in this interview by the Oprah Winfrey Network (OWN) that she loves it.
"My husband, Sam, he'd always heard about trailers that were near the beach. I was like, 'I'm not going to go live in a trailer!'" Peeples said. "I've always owned houses."
There are going to be some who – out of ignorance or maliciousness – put down residents of a manufactured home (MH).  That says more about them, than those 22 million Americans who live in in pre-HUD Code mobile home, or a post HUD Code manufactured home.
It is stories like Peeples' that help dispel those myths and misconceptions. Her home is lovely.  She's obviously proud of her place!
If Peeples didn't tell you it was a home that was once on wheels, you'd never know it, would you?
By the way – for construction buffs – millions of conventional houses are built over a crawl space.
Meaning, they have a wood floor that has strong supports under it.  That's a healthy way to build a home. Slabs became more common in part because it is a less expensive way to build, says Science Direct.
We enjoy periodically sharing stories of the rich-and-famous who have chosen the manufactured home lifestyle. Part of the reason is that it is a reminder that millions who had or could afford a conventional house, decide to better by living for less.  Check out some related reports, linked below. ## (Lifestyle news, analysis, and commentary.)
Related Reports: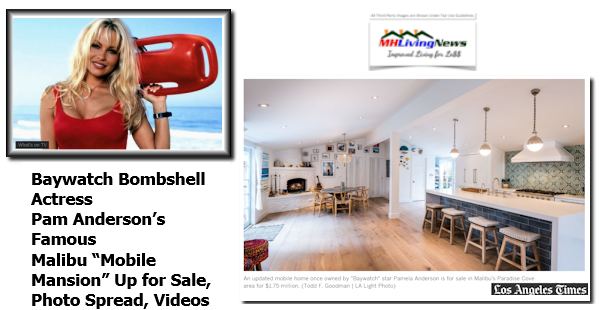 "Po-Dunk" Performer Kid Rock, Eyes Senate Run, Makes Manufactured Home Living Hip
(Third party images and content are provided under fair use guidelines.)
Soheyla Kovach, cofounder of MHLivingNews.com.