'How to Avoid Construction Issues on Conventional Housing and Other Types of New or Existing Manufactured, Modular, Mobile, or Prefab Homes' is based on the item below that is research provided by PissedConsumer.com. To set the stage, SimilarWeb says that PissedConsumer.com gets 4 million visits monthly which is larger than any known manufactured housing industry website, and that 4M monthly visits is the same figure that PissedConsumer shares with their readers on their About Us page. That same page says that they have reviews on 106,000 companies. They have 3.6 million product/business/service reviews. Under the caption, "Our Mission" "PissedConsumer's mission is to build communication bridges between brands and consumers to help them achieve successful outcomes." Their "History" section says: "The story behind PissedConsumer.com goes back to 2006 when one unresolved consumer issue led to creating a consumer advocacy platform that would provide a place for consumers to voice their issues and attract companies' attention." That is how Michael Podolsky, the CEO and co-founder and his partner launched the website some 17 years ago. MHLivingNews and our MHProNews sister site have featured reports about PissedConsumer's pro-consumer activities before. In fact, PissedConsumer has previously teamed up with MHLivingNews on issues of importance to those shopping for a new manufactured home, to help consumers avoid headaches and heartaches. Perhaps with that experience in mind, PissedConsumer asked site co-founder L.A. "Tony" Kovach to offer consumers tips in housing purchasing in general, including conventional housing as well as new or existing (i.e.: pre-owned) factory-built, manufactured homes or pre-HUD Code mobile homes. With their permission, from the PissedConsumer help center at this link here is the following article on "Home Builder Reviews How To Avoid Construction Issues." In the additional information segment of this article, dispute resolution contacts and more related insights are available.
Home Builder Reviews: How to Avoid Construction Issues
Rachel Bashford | Consumer Expert | September 11, 2023
Constructing your own home is a long-held dream for many Americans. Due to a limited amount of housing stock on the market, growing numbers of people are turning to home building companies to help build their home. In this context, checking home builder reviews can ensure a seamless and prosperous experience during your construction project.
July 2023 Data confirms that privately owned housing units with building permits had an annual rate of 1,442,000. This is 0.1% above the June rate of 1,441,000. These statistics verify an uplift in home building projects.
It is more important than ever to ensure the company you choose is reputable and will create the house you've always wanted. With this in mind, PissedConsumer.com has a solid base of more than 300 home builders and nearly 8,000 consumer reviews about home building experiences as of August 2023.
Key Insights:
Homeowners are facing increased costs in building materials and construction labor due to rising inflation. Q2 2023 data highlights a 1.56% increase in construction costs over the previous quarter.
Hidden costs during the home building process can create an increase in the overall expenses for the entire building project.
Examining home builder reviews, budgeting and having your finances in place before the building project begins ensures you are ready to avoid construction issues.
Thoroughly researching potential home building companies and their customers' experiences before you commit will help you make an informed decision. As Maureen McDermut, a realtor with Sotheby's International-Montecito, states:
"Be sure to ask if the builder is licensed and insured, and ask for proof of both, as there are many that will attempt to save money by forgoing the usual licensing processes."
Home Building Is on the Rise
Over the last year there have been changes in the home building market that are squeezing home owner budgets. The latest US home building statistics reveal that privately-owned housing starts in July 2023 have a seasonally adjusted annual rate of 1,452,000, 3.9% above the July 2022 rate of 1,371,000.
It's notable that recent data suggests the US housing market does not have enough homes for everyone. According to the latest figures, the country could potentially be short of 6 million homes. Industry experts suggest that reduced numbers of house building projects in recent years have contributed to this situation.
Property expert and publisher, L.A. 'Tony' Kovach, says that he believes "an extreme shortage of housing is pressing people into the market" and this is driving US home building numbers upwards.
US homeowners and home builders are dealing with elevated mortgage rates through 2023. Figures published in August demonstrate a near 7% rate on 30-year fixed rate mortgages, which is restricting home owners.
Ty Wilde, an experienced Utah realtor, comments on the home building process:
"The only option for home buyers is new home construction. This is why homebuilder confidence has been increasing, despite these higher rates."
With rising demand in the housing market for home building companies, it's a good time to consider the problems that homeowners may have to navigate, such as construction issues or supply chain friction.
This is where home builder reviews on customer feedback websites can support consumers to discover information about relevant companies. An illustration is a recent complaint that explains issues with home building company Lennar:
Workmanship is lacking everywhere and Lennar representatives are quick to point out that it will not be addressed.
What Are the Most Common Construction Issues?
Consumers often face a variety of construction issues when they contract a home building company. Gregg Cantor, President and CEO Murray Lampert Design, Build Remodel, says that one of the most common problem is:
"lack of integration with architectural, structural engineering, interior design and building. This causes field changes, delays and misunderstandings that lead to the escalation of costs."
Finding a trustworthy home builder is high up on the list of consumer priorities. It's a smart idea to carefully research your potential company and take a look at the competition too. As Lee Calisti, a strategic construction advisor at Real Estate Bees, asserts it is appropriate to
"ask financial questions to ensure the builder is financially stable and will not run into problems during the build. How many projects do you have running currently? Is that normal? … No one wants their project to finance incomplete projects for their builder."
Being cautious and safely selecting the best possible choice could help you avoid the following common home building issues.
Substandard Components
The painful reality with construction issues is that you can't always predict if or when they will happen. But being aware of the potential pitfalls can help you plan and prepare for future problems and try to swerve them.
Customers can often face a myriad of house building issues, such as:
Poor roof installation with loose tiles or leaks into the house.
Burst pipes that may cause flooding or damp and mold growth.
Issues with walls and floors being uneven or uninsulated.
Poorly-fitted windows and doors that let in draughts and lack proper sealants.
The fitting of internal tiles can also be an issue with home building companies. In the Pulte Homes review, one customer has reported a problem they had when they purchased a home in 2023.
During their blue tape walkthrough, the customers noticed 12 hollow and uneven floor tiles and highlighted these to the company. These were replaced, but the customers immediately saw that the new tiles  "were uneven, the grout didn't match, and the adjoining tiles were loose."
The customer is still waiting for the problem to be resolved. Such Pulte Homes complaints have rated the company 1.6 out of possible stars.
Service issues
It's not only construction concerns that consumers are sharing in online reviews, but they are also reporting problems with post-build services. Home builder complaints may stretch past completion of the home into service areas that can cause consumers a real headache.
Challenges with post-sale service
Customers need to be aware that it may be difficult to obtain post-purchase assistance with some companies, even if they have the right to this service. These difficulties can occur with larger companies as well as smaller ones.
One Lennar complaint describes how the customer has struggled for over two years to get their countertops replaced and had to live without their master shower for 6 months. This reviewer found that:
"Customer care really doesn't care about the customer. They make you feel as if your request is a bother for them."

Lennar reviews gave the company 1.5 stars* out of 5, with reviewers stating that the company's refusal to accept responsibility was a major issue.
Issues with construction warranty
Warranty issues also cause concern amongst consumers who contract home building companies. Essentially, construction warranty is supposed to ensure that the home builder will correct any defects or failures in building structure.
Some consumers have commented in home builder reviews that warranties are not honored by their contractor. One consumer in their Dr Horton review refers to their newly bought home as "low-quality."
Their ceiling leaks every time it rains, but the Dr Horton Division Compliance Manager "always tries to find reasons" to deny their warranty and they have lost money as a result. However, it is not even the worst thing. The reviewer has finalized:
"I lost money but I am losing my mental health as well. I won't be buying a D.R. Horton home again."

Construction customer service
You might expect with something as important as a home build, customer service would be responsive and helpful. Not all home building companies are supporting their customers effectively or listening to their concerns.
Modal Living has also experienced negative consumer reviews about product quality and construction customer service. An unhappy consumer recalls in their Modal Living review that when they complained about "substandard building materials," customer service:
"Has been appalling, with no regard for the inconvenience and stress that I have been facing."
How to Avoid Construction Issues
The best way to try and ensure a smooth sail through a home construction project is to keep informed and stay alert to anything that seems unusual or unexpected. If you're not happy with your build, then keeping evidence of what has happened and clearly communicating with your home building company are vital in problem resolution.
Follow these tips to avoid construction issues.
1. Plan ahead
In the home building process, preparation is fundamental. As we've already mentioned, common construction issues, such as poorly built components and construction warranties, may happen frequently. Besides, potential homeowners may not accurately assess their financial capabilities, leading them to costly mistakes.
However, these hazards can be avoided with thoughtful preparation and expert advice. Lee Calisti is confident that:
"…before you commit to building a house, you must adequately research and come to terms with where costs are today…In the last several years, we have seen projects that can easily be 30% to 50% over budget, which knocks most people out of their plans. Hoping it will come in on budget doesn't work."
Maureen McDermut also advises planning ahead for potential delays and leaving budget room for any increases in construction materials. She recommends:
"Interview several builders, both national and local to get an idea of what is possible. Create a pros and cons list and think through the decision. Overall, if you are on a tight or fixed deadline to move, then building a home might not be the best option for you."
2. Hire a housing inspector
If you want to ensure the structural integrity and safety of your future home, hiring a housing inspector is one of the essential steps. These specialists assist in identifying potential issues in the home building process that you may overlook. They act as a guarantee that your dream home will be built to the highest standard of quality and craftsmanship. L. A. 'Tony' Kovach states:
"The investment can be modest, especially compared to the risk of not having an inspection done. Besides, mortgage companies will routinely want an inspection to protect both the buyer and their own interests."
3. Examine construction reviews
Finding a home builder that will deliver your project on time is a challenge. Consulting home builder reviews through online sites can support your search and help you gain clarity over your final choice. If potential companies have plenty of home builder complaints and negative online reviews, then it's best to avoid them.
4. Talk through concerns
Effective communication is crucial for avoiding home building issues. It affects the project flow and keeps participants informed of updates, new tasks, and timelines. Ty Wilde advises:
"Keep an eye on your home throughout the construction process. Send pictures or videos to the builders agent if you have questions about something you see in your home."
And L. A. 'Tony' Kovach adds:
"On small purchases and large, just having frank and 'professional' communications will routinely solve the problem. Document everything as if you were going to need it in court. Make notes, take photos, shoot videos. Save it all."
5. Contact the home builders' association
If you need more information before or during the home building process, you can find lots of advice with the NAHB, the National Association of Home Builders. There are checklists to help if you want to start the process of finding a home builder that's right for you.
If you do have a negative experience with a home builder company, then there are advisory services to help resolve your home builder issues. It's essential to know how to protect your rights as a home owner and gather support to solve any problems.
Protect Your Home Building Process
Being proactive and safeguarding your home building experience is key to successful completion. Awareness around new home construction defects is vital when going through a build to ensure issues can be resolved in a timely manner.
Keeping an eye on home building costs and paying attention to your all-important home buying checklist will help your project stay on track. If you do have any home construction complaints, then you may leave a review to help other consumers avoid any home building issues.
*The company ratings on the PissedConsumer website are calculated using a mathematical algorithm that evaluates the information in the company's profile. The algorithm parameters are: users' rating, the number of resolved issues, the number of company responses and more. The PissedConsumer algorithm is also subject to change in the future.
Legal disclaimers:
While every effort has been made to ensure the accuracy of this publication, it is not intended to provide any legal, medical, accounting, investment or any other professional advice as individual cases may vary and should be discussed with a corresponding expert and/or an attorney.
All or some image copyright belongs to the original owner(s). No copyright infringement intended."
Additional Information with More MHLivingNews Analysis and Commentary in Brief
With respect to new conventional housing, MHLivingNews has previously featured examples of conventional builders in reports by mainstream media that caused stomach churning woes to their customers.
Exposé! Heartbroken Conventional Housing Buyers? Dare to Compare Site Built with Modern Manufactured Homes
That report and others on MHLivingNews make several important points. Among them is that new manufactured homes offer consumer protections often not found with far more costly conventional housing.
Legally mandated and consumer beneficial features are automatically available for those who buy a new manufactured home. That includes third-party inspections and a "dispute resolution" process that does not require litigation or an attorney.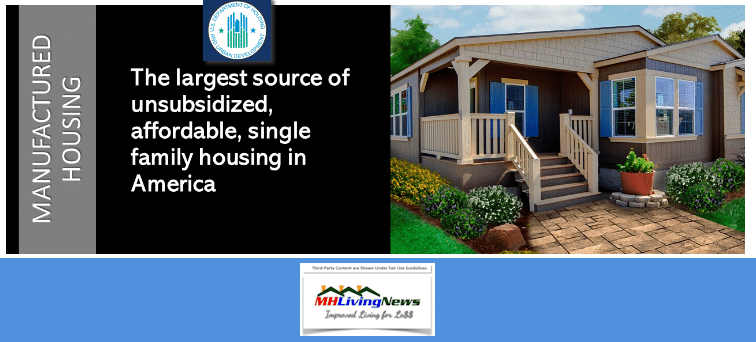 Per the federal HUD website on 9.26.2023 is the following.

To find the contact for your state, use the table below and click on your state's abbreviation.
If your state does not administer its own dispute resolution program (in orange), please see more information about How To Make a Request with HUD for Dispute Resolution (for HUD-administered states only) or contact the Office of Manufactured Housing Programs at:
OFFICE OF MANUFACTURED HOUSING PROGRAMS
U.S. Department of Housing and Urban Development
451 Seventh Street, SW, Room 9170
Washington, DC 20410-8000
Telephone: (202) 708-6423 or (800) 927-2891
FAX: (202) 708-4213
Email: mhs@hud.gov
ALABAMA
Steve Pinckard, Program Manager
Alabama Manufactured Housing Commission
350 South Decatur Street
Montgomery, AL 36104-4306
PH: (334) 242-1418
FAX: (334) 240-3178
Email: steve.pinckard@amhc.alabama.gov
Website: https://amhc.alabama.gov/
ARIZONA
Tara Brunetti, Assistant Deputy Director
Arizona Department of Housing
Manufactured Housing and Building Division
1110 West Washington, Suite 280
Phoenix, AZ 85007-2957
PH: (602) 771-1035
FAX: (602) 771-1002
Email: tara.brunetti@azhousing.gov
Website: https://housing.az.gov/manufactured-housing/complaints
ARKANSAS
Aaron Howard, Director
Arkansas Manufactured Home Commission
900 West Capitol Avenu
Little Rock, AR 72201
PH:(501) 324-9032
FAX: (501) 683-3638
Email: aaron.howard@arkansas.gov
Website: https://www.labor.arkansas.gov/licensing/manufactured-home-commission/home/
COLORADO
Samuel W. Albrecht, Director
Office of Regulatory Oversight
Colorado Division of Housing
1313 Sherman Street, #321
Denver, CO 80203-2244
PH: (303) 864-7838
FAX: (303) 864-7857
Email: sam.albrecht@state.co.us
Website: https://cdola.colorado.gov/office-of-regulatory-oversight/building-codes-and-standards/manufactured-housing-consumer
Complaints: Beverly Bayley
PH: (303) 864-7836
Email: beverly.bayley@state.co.us
FLORIDA
Tomy Houseworth
Operations Services Manager
Department of Highway Safety and Motor Vehicles
Division of Motorist Services
Manufactured Housing Section
318 S.E. 25th Ave.
Ocala, FL 34431
PH: (352) 512-6799
Email: tomyhouseworth@flhsmv.gov
Website: https://www.flhsmv.gov/safety-center/consumer-education/mobile-manufactured-home-safety/
Designee: Ellen Saint Vil
Email: ellensaintvil@flhsmv.gov
GEORGIA
Keith Shadix
Manager
Manufactured Housing Division
State Fire Marshal's Office
Two Martin Luther King Jr. Drive, West Tower, Suite 902
Atlanta, GA 30334
PH: (404) 463-0738
FAX: (404) 657-6971
Email: kshadix@oci.ga.gov
Website: https://oci.georgia.gov/inspections-permits-plans/manufactured-housing
Designee: Amanda McGovern
PH: (470) 222-9388
Email: amcgovern@sfm.ga.gov
KANSAS
John Sprague, Weatherization Field Specialist
Kansas Housing Resources Corporation
611 S. Kansas Avenue, Suite 300
Topeka, Kansas 66603-3812
PH: (785) 217-2001
FAX: (785) 232-8084
Email: jsprague@kshousingcorp.org
Website: https://kshousingcorp.org/housing-partners/manufactured-housing/
KENTUCKY
Kevin Dotson
Director, Public Protection Cabinet
Department of Housing, Building, and Construction
Manufactured Housing Section
500 Mero Street
Frankfort, KY  40601
PH: 502-573-1795
FAX: 502-573-1059
Email: kevin.dotson@ky.gov
Website: https://dhbc.ky.gov/new_docs.aspx?cat=154
MAINE
Peter Holmes, Executive Director
Department of Professional and Financial Regulations
Manufactured Housing Program
35 State House Station
Augusta, ME 04333-0035
PH: (207) 624-8678
FAX: (207) 624-8637
Email: peter.t.holmes@maine.gov
Website: https://www.maine.gov/pfr/professionallicensing/home/file-a-complaint
MINNESOTA
Scott McLellan, Director
Minnesota Department of Labor and Industry
Construction Codes and Licensing Division
443 Lafayette Road North
St. Paul, MN 55155-4341
PH: (651) 284-5869
FAX: (651) 284-5749
Email: scott.mclellan@state.mn.us
Website: https://www.dli.mn.gov/business/manufactured-structures
MISSISSIPPI
Timothy Fagerburg
Deputy Supervisor
Factory-Built Home Division
State Fire Marshal's Office
Mississippi Insurance Department
660 North Street, Suite 100B
Jackson, MS 39202
PH: (601) 359-1071
FAX: (601) 359-1076
Email: timothy.fagerburg@mid.state.ms.us
Website: https://www.mid.ms.gov/sfm/factory-built-homes.aspx
Mailing Address:
P.O. Box 79
Jackson, MS 39205
MISSOURI
Justin Smith, Manufactured Housing Program Manager
Missouri Public Service Commision
Manufactured Housing and Modular Units Programs
200 Madison Street, Suite 500
Jefferson City, MO 65102-3254
PH: (573) 526-2833
FAX: (573) 522-2509
Email: justin.smith@psc.mo.gov
Website: https://psc.mo.gov/ManufacturedHousing/
NEVADA
Tim Whitright, Deputy Administrator
Department of Business and Industry
Nevada Housing Division
3300 W. Sahara Ave., Suite 300
Las Vegas, NV 89102
PH: (702) 486-7259
Email: twhitright@housing.nv.gov
Website: https://housing.nv.gov/
NEW HAMPSHIRE
Marla Pike, Board Administrator
New Hampshire Office of Professional Licensure and Certification/
Installation Standards Board
7 Eagle Square
Concord, NH 03301
PH: (603) 271-2152
FAX: (603) 271-6990
Email: marla.l.pike@oplc.nh.gov
Website: https://www.oplc.nh.gov/board-manufactured-housing
NEW MEXICO
Carla Roybal, Chief Civil Investigator
NM Regulation and Licensing Department
Construction Industries Division and
Manufactured Housing Division
5500 San Antonio Drive NE
Albuquerque, NM 87109
PH: (505) 231-1438
FAX: (575) 524-6319
Email: carla.roybal@rld.nm.gov
Website: https://www.rld.nm.gov/manufactured-housing-division/file-a-complaint/
NEW YORK
William E. Sherman
Assistant Director for Manufactured Housing
New York Department of State
Division of Building Standards and Codes
One Commerce Plaza
99 Washington Avenue, Suite 1160
Albany, NY 12231-0001
PH: (518) 474-4073
FAX: (518) 486-4487
Email: william.sherman@dos.ny.gov
Website: https://dos.ny.gov/building-standards-and-codes
NORTH CAROLINA
Keisha Hoggard, Program Manager
NC Department of Insurance
Office of the State Fire Marshal
Manufactured Building Division
1429 Rock Quarry Road
Raleigh, NC  27610
PH: (919) 647-0053
FAX: (919) 715-0067
Email: keisha.hoggard@ncdoi.gov
Website: https://www.ncosfm.gov/manufactured-bldg/manufactured-homes
Mailing Address:
1202 Mail Service Center
Raleigh, NC 27699-1202
OHIO
Moran Nusbaum
Assistant Division Counsel
Ohio Department of Commerce
Division of Industrial Compliance
6606 Tussing Road
Reynoldsburg, OH  43068
PH: 614-644-5594
Fax: 614-728-8639
Email: Moran.Nusbaum@com.ohio.gov
Website: https://com.ohio.gov/divisions-and-programs/manufactured-homes-program/file-a-complaint-mhp
OKLAHOMA
Brian Wilson, Executive Director
Oklahoma Used Motor Vehicle, Dismantler, and Manufactured Housing Commission
421 NW 13th Street, Suite 330
Oklahoma City, OK 73103
PH: (405) 521-3600
FAX: (405) 521-3604
Email: Brian.Wilson@oumvdmhc@ok.gov
Website: https://oklahoma.gov/oumvdmhc/consumers/complaints.html
OREGON
Alana Cox, Administrator
Oregon Building Codes Division
Department of Consumer and Business Services
Building Codes Division
1535 Edgewater Street, NW
Salem, OR 97304-4635
PH: (503) 378-4133
FAX: (503) 378-2322
Email: alana.cox@oregon.gov
Website: https://www.oregon.gov/bcd/pages/index.aspx
Mailing Address:
P.O. Box 14470
Salem, OR 97309-0404
SOUTH DAKOTA
Paul Merriman
South Dakota Department of Public Safety
Office of State Fire Marshal
221 S. Central Avenue
Pierre, SD 57501-2000
PH: (605) 773-4513
FAX: (605) 773-6631
Email: paul.merriman@state.sd.us
Website: https://dps.sd.gov/emergency-services/state-fire-marshal/forms-applications
TENNESSEE
James (Jim) Hightower, Director
Manufactured Housing Section
Tennessee State Fire Marshal's Office
Tennessee Department of Commerce and Insurance
Division of Fire Prevention
500 James Robertson Parkway
Nashville, TN 37243
PH: (615) 253-5317
FAX: (615) 741-9388
Email: jim.hightower@tn.gov
Website: https://www.tn.gov/commerce/fire/sections-programs/fire-manufactured-housing.html
TEXAS
Cindy Bocz, Compliance and Regulations Manager
Manufactured Housing Division
TX Department of Housing and Community Affairs
George H.W. Bush State Office Building
1801 N Congress Ave., Suite 11.400
Austin, TX 78701
PH: (512) 475-2884
FAX: (512) 463-7951
Email: cindy.bocz@tdhca.state.tx.us
Website: https://www.tdhca.state.tx.us/mh/
Mailing Address:
P.O. Box 12489
Austin, TX 78711-2489
VIRGINIA
Jeff Brown, Director of Building and Fire Regulations
Division of Building and Fire Regulation
VA Department of Housing and Community Development
Main Street Centre
600 East Main Street, Suite 300
Richmond, VA 23219
PH: (804) 371-7161
FAX: (804) 371-7092
Email: jeff.brown@dhcd.virginia.gov
Website: https://www.dhcd.virginia.gov/codes
WASHINGTON
Charles Parton, Factory Assembled Structures Technical Specialist
Department of Labor and Industries
Specialty Compliance Services
Factory Assembled Structures
1205 Ahtanum Ridge Drive – Suite C
Union Gap, WA 98903
PH: (509) 454-3785
Email: pacs235@lni.wa.gov
Website: https://www.lni.wa.gov/licensing-permits/manufactured-modular-mobile-structures/manufactured-home-permits-inspections/
WEST VIRGINIA
Mitch E. Woodrum, Commissioner
West Virginia Division of Labor
1900 Kanawha Boulevard East
State Capitol Complex
Building 3, Room 200
Charleston, WV 25305
PH: 304-558-7890
FAX: 304-558-2447
Email: mitchell.e.woodrum@wv.gov
Website: https://labor.wv.gov/Manufactured-Housing/Pages/mh-forms.aspx ##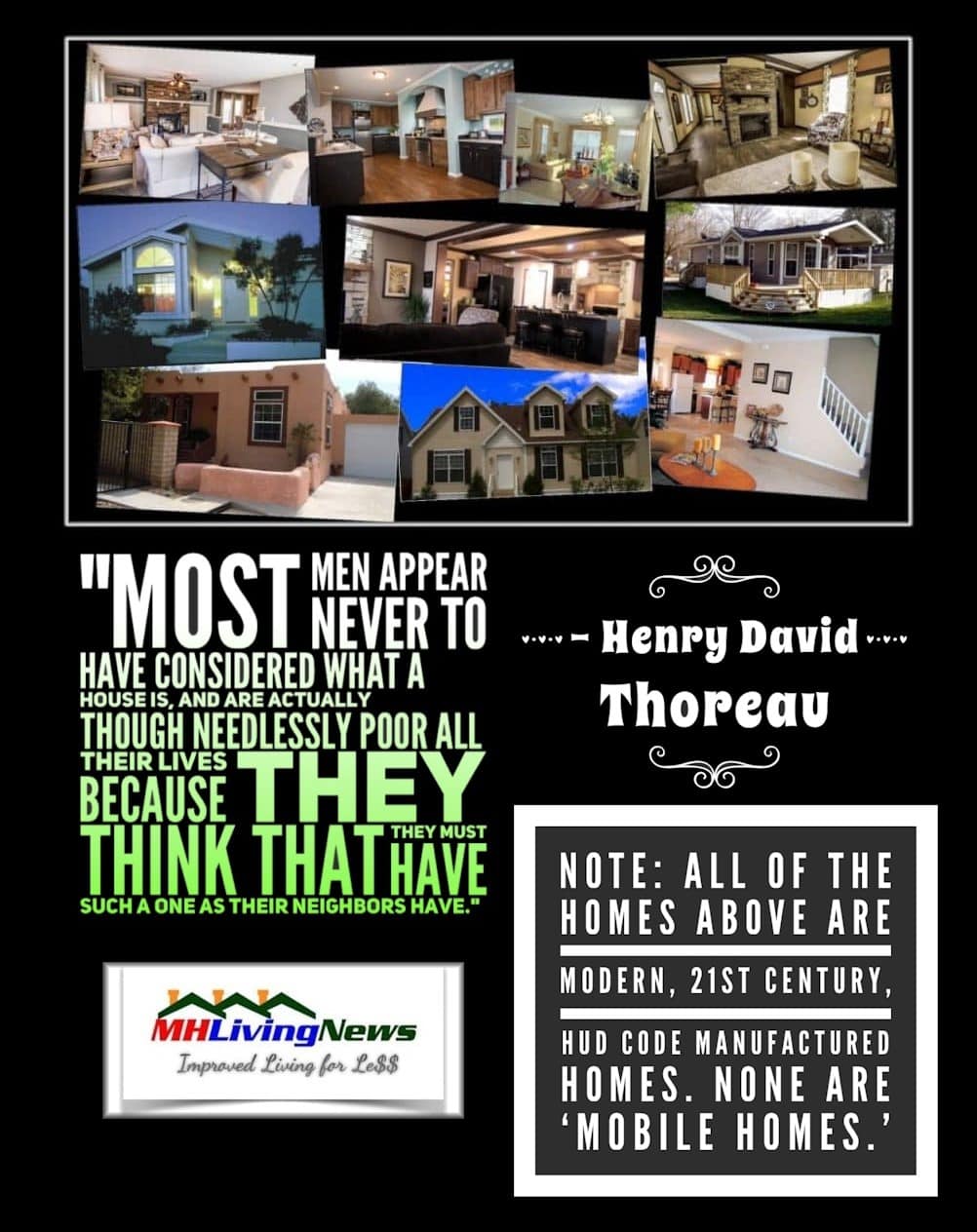 Manufactured Home Specific Shopping Insights and Tips
"All the Truth About Manufactured Homes" – Facts, Comparisons Between Trailer Houses, Mobile Homes, Manufactured Homes, and Conventional Housing
Saving Time, Money, Hassles – How Can You Buy a Manufactured Home Without Encountering Problems? Pissed Consumer Video Interview of L. A. "Tony" Kovach on Manufactured Housing
Mobile and Manufactured Home Living Revolution Revival – "You Can Live Better When Your Living Costs Less."
For those who want research on manufactured housing, which routinely debunks the common myths, see the report linked above.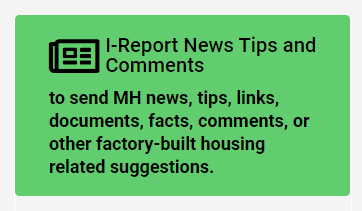 That's a wrap on this installment of "News through the lens of manufactured homes and factory-built housing" © where "We Provide, You Decide." © ## (Affordable housing, manufactured homes, reports, fact-checks, analysis, and commentary. Third-party images or content are provided under fair use guidelines for media.) (See Related Reports, further below. Text/image boxes often are hot-linked to other reports that can be access by clicking on them.)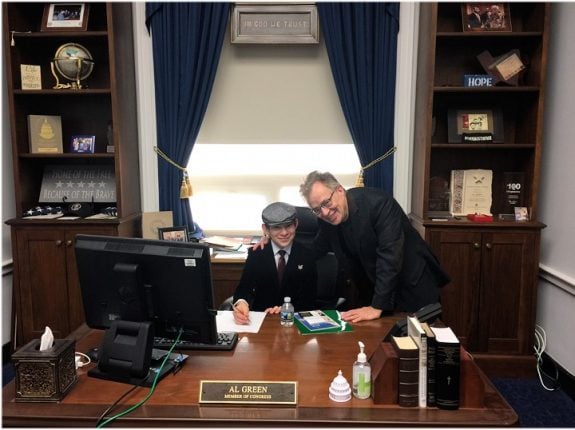 By L.A. "Tony" Kovach – for MHLivingNews.com.
Tony earned a journalism scholarship and earned numerous awards in history and in manufactured housing. For example, he earned the prestigious Lottinville Award in history from the University of Oklahoma, where he studied history and business management. He's a managing member and co-founder of LifeStyle Factory Homes, LLC, the parent company to MHProNews, and MHLivingNews.com. This article reflects the LLC's and/or the writer's position, and may or may not reflect the views of sponsors or supporters.
Connect on LinkedIn: http://www.linkedin.com/in/latonykovach
Recent and Related Reports:
The text/image boxes below are linked to other reports, which can be accessed by clicking on them.
Official U.S. Census Bureau Cost & Size Comparisons of New Manufactured Homes to New Single-Family Site-Built Homes – Facts for Shoppers, Affordable Housing Advocates, Public Officials, Investors & Researchers
'Inside a TikTok-famous luxury trailer home featuring an office, a laundry room, a 6-seat couch, and a fireplace'–Study Insider-Yahoo News Glory Lautner's TikTok Manufactured Home Living Video
Storytellers Wanted! The Mobile and Manufactured Home Storytelling Project – Truth Tellers, Myth Busters, and Behind the Scenes Revelations are Encouraged Here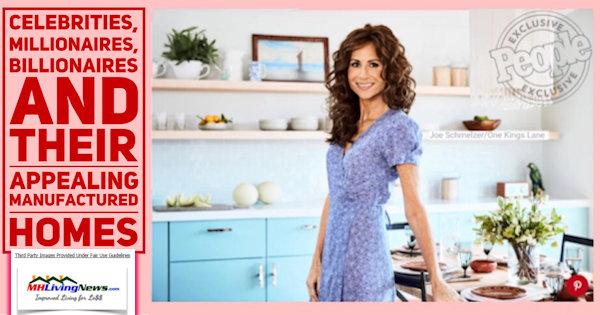 NAHB Research and Mortgage Rates Reveal More Americans Can Afford a New Manufactured Home Than New or Existing (Resale) Conventional House – Facts, Figures, and Analysis