Since most Americans have never been in a modern manufactured home (MH), it seems obvious than even fewer have been to a sharp MH Model Home Village and Design Center. So as part of our recent Inside MH Road Trip through Indiana, Ohio and Pennsylvania, we stopped at a brand new sales center located south of Pittsburgh, PA.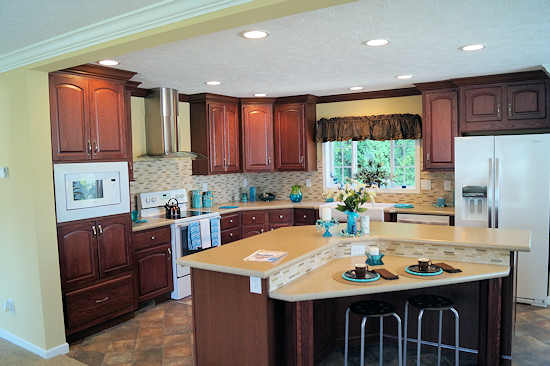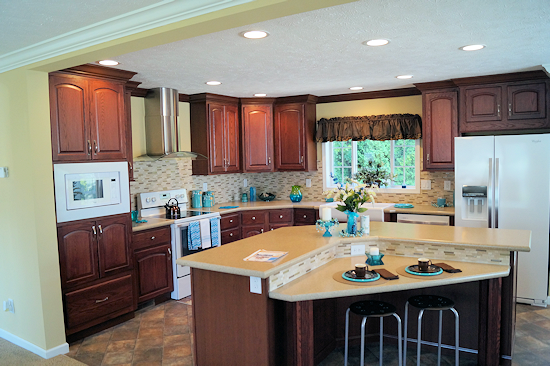 The Utica and Marcellus Shale oil and natural gas development areas are among those where the economy has been booming. Even with the recent drop in crude oil prices, the drilling and production activity continues. Regardless of the boom, there is an ongoing need for quality affordable homes, and these areas are no exception.
A check of online information resources suggests that some areas in these states have 25%-50% their housing stock being 50 to 100 years old. So while there are times when an older house may be 'similar' in price to a new, modern manufactured home, that's apples and oranges. It's a little like comparing a 30 year old "portable bag phone" to a modern smart phone. Home shoppers will find beauty, quality, cost of ownership and energy savings to be superior overall with the modern MH than those old houses.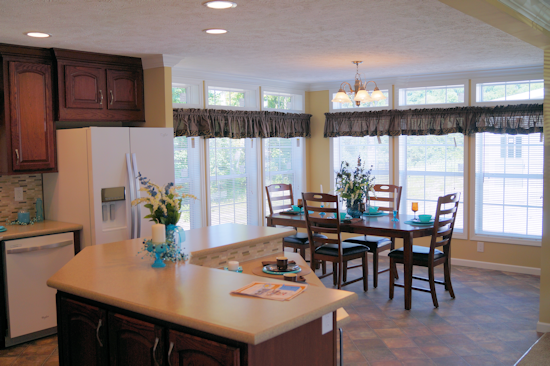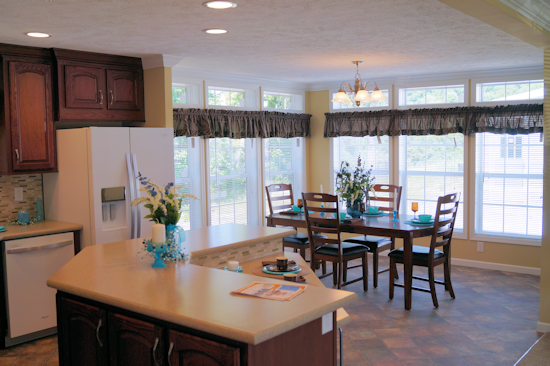 Then, when you compare the new conventional housing to today's factory crafted home, the savings in initial cost as well as operating costs, are quickly apparent.
Inside MH Video Tour of Modern
Manufactured Home Model Village and
Design Center, Belle Vernon, PA
In our recent video interview with the prior federal manufactured housing program administrator, Bill Matchneer, we heard him assert based upon the facts that modern MH is 'as good or better' than mid-range conventional housing, and at about half the up-front cost.
We heard last week conventional housing builder Wayne Hopper explain some of the benefits of MH over building on site. Pretty Liars actress Nia Peoples and her family recently moved into an upscale manufactured home, something CBS News reported on last year and called "trendy."
Nia is one of several actors who call modern MH, their home. If it is appealing and more than good enough for the rich and famous, why not the rest of the U.S. population too?
As the video notes, we will be bringing you a different video that focuses on the new home buyer's design center. Be watching for home owner interviews we videoed during this same road trip.
In this in-depth interview and tour of UMH Properties' modern manufactured home model village and design center, you'll see and hear for yourself some eye opening features that will make you want to 'take a look' yourself. Enjoy. ##

By L. A. 'Tony' Kovach.