You've been thinking about the factory-crafted home option. You've done your research, and have learned their are differences between pre-HUD Code "trailer houses" and "mobile homes" vs. today's manufactured homes and modular homes. You know that today's factory-built homes rival or can even out-perform conventional houses in many ways, while saving you serious money. You are ready to get down to brass tacks. It's time to get facts on financing.
The problem with a number of mainstream media reports on the topic of financing is that they really don't understand manufactured housing, and so their reports are often flawed – hit-and-miss accurate – as a result.
For example. Perhaps you've heard stuff in the media that make it sound like financing a factory-built home is harder or more costly. For those who know the ropes, how accurate are those reports? Or you might read or hear news media and writers often use the words "mobile home" or "manufactured home" or "modular home" interchangeably, yet that's flat wrong.
We'll look into these and other issues, and we'll also point you to some actual MH lenders by name. 
Let's start with the easiest part of the discussion, modular homes.
Modular Home Mortgages
As we've previously reported, modular homes are built largely indoors to state or local building codes, while manufactured homes are built to the only federally preemptive performance-based building code (to learn more about the differences between manufactured and modular homes, click here).
So financing a modular home should be the same as getting a mortgage on any conventional housing. While there are lenders that specifically advertise doing modular home loans, any informed lender should finance a modular home and have it appraised for the same mortgage terms you'd get on an on-site-built (aka "stick built") conventional housing.
When you buy a modular home and have it financed, it's permanently installed on the property it will be located on, and thus will be considered "real property" or real estate. Some who do factory-built home sales refer to these transactions as 'land/home' package deals.
"Trailers," "Mobile Homes" and Manufactured Homes
As regular readers and viewers on MHLivingNews  know, these three names represent three eras for factory-built houses built on frames, and each are DIFFERENT. The video at top and other articles linked at the end of this column will give more information about those differences. Briefly, there have been no mobile homes built in the U.S. since June 15, 1976.
So when you see a journalist or writer refer to a HUD Code manufactured home as "trailer house" (sic), or as a "mobile home" (sic), that report is already inaccurate and could have other errors in it too.
A home built to the federally regulated and preemptive HUD Code for manufactured homes is by definition built on or since that date in June 1976.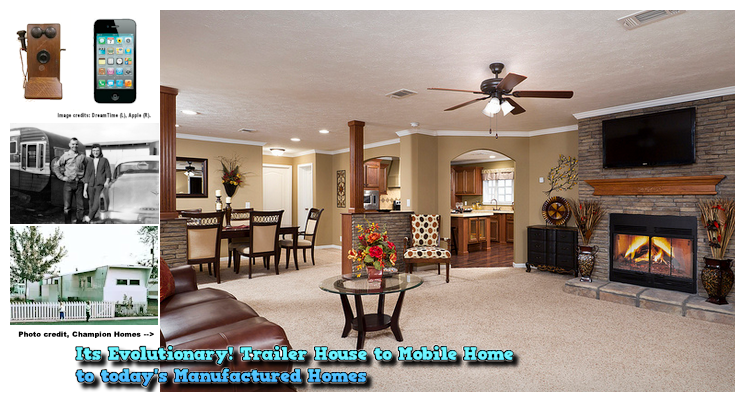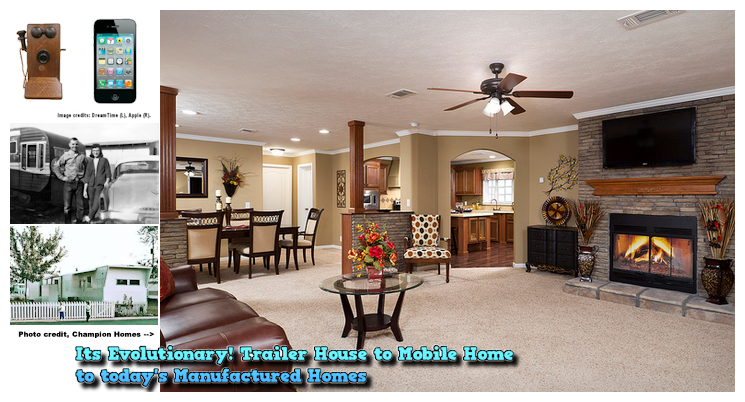 "Home Only" Lending – about 2 of 3 Manufactured Home Loans
Many buyers pay cash for a manufactured home. But for those who are financing, unlike conventional housing or modular homes, broadly speaking, manufactured homes have two different ways to be financed. One method is via a "land/home package," which means it will be financed as real estate.
Manufactured homes financed and appraised as real property can quality for FHA Title II, VA, USDA and other conventional mortgage loans.
What makes manufactured homes unique in American home lending is that they can be – and often are —  financed as chattel  — also known as a personal property or "home only" loan – instead of as real property mortgage.
Those who own or purchase property for a manufactured home thus have two options,
to surrender the title to the home and create a "real property" ("fee simple") mortgage transaction with a deed,

or finance it as a titled personal property item.
That process has some variations between states, which your lender or manufactured home retailer can provide guidance on.
The majority of the estimated 8.8 million pre-HUD Code mobile and post-code manufactured homes (MH) are located on privately owned, individual parcels of land.
But perhaps 3 million of those homes in the U.S. are located in a land-lease setting, what is commonly called a "mobile home park," but is better known today as a manufactured home community or a land-lease community.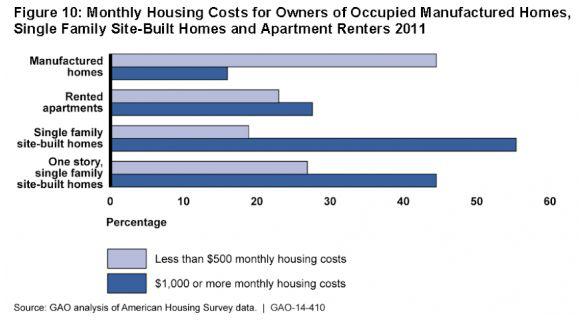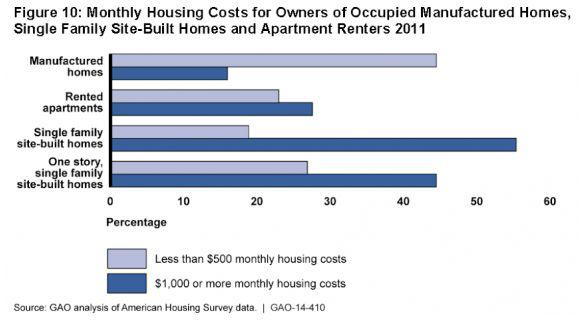 For those who live in parts of Chicagoland, Hawaii or other parts of the U.S., conventional housing may also be built on a land-lease. A significant part of commercial real estate buildings are on a land-lease too. Without going into those details today, we'll simply note that there can be advantages to leasing land vs. buying it. Those advantages can include:
often much lower taxes,

saving the up-front cost of the land,

maintenance of property infrastructure and the services that supply the home,

location,

school districts and other possible factors.
There have been a limited number of mortgages made in land-lease manufactured home communities, but this is generally not readily available today. There is a significant debate and discussion in Washington, DC and beyond exploring expanding options for getting Fannie Mae, Freddie Mac or other mortgages for manufactured homes on land-lease, but those are not yet settled.
So for those who are thinking about buying a home on a land-lease, odds are that you'll be getting a personal property – "chattel" or "home only" – loan.
Home-Only Loans Can Be Competitive
Other than on FHA Title I loans, which are available for home-only manufactured home loans, there are generally no federal loan guarantees.
So because a lender keeps that loan on their books, the rates on manufactured home loans will commonly be a few points higher than a conventional housing loan. But keep in mind that buyers routinely save on closing costs, appraisals or fees, and your home may be taxed at a far lower rate than real estate is.
Also, if you go long-form on your income tax, you can deduct the interest on your home loan the same as you do on a house mortgage. So when you look at the total picture, the personal property loan can be quite competitive to mortgage lending.
The key for most buyers comes down to two numbers – how much money down, and how much are the monthly payments.
Because manufactured homes are a fraction of the price, payments on manufactured homes are routinely the most affordable kind of housing payment, as the two payment charts on this page reveal.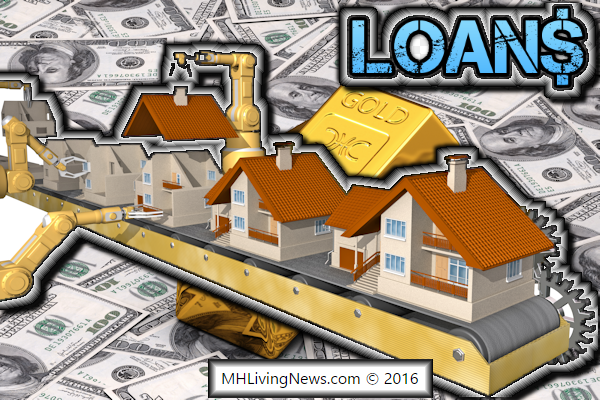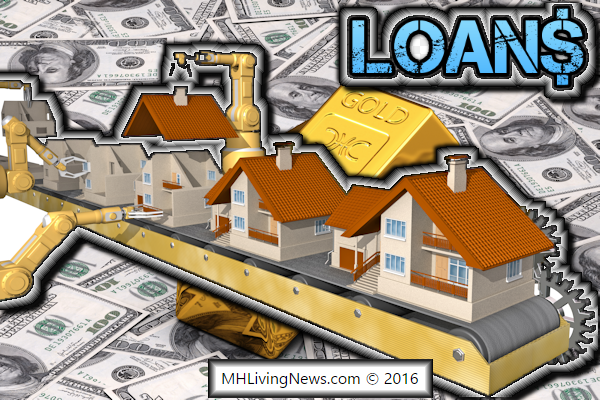 "National" – Home Only – Manufactured Home (MH) Lenders
Triad Financial Services, Mountainside Financial, CU Factory Built Lending and 21st Mortgage are the primary personal property MH finance sources here in the U.S.
While some local banks make manufactured home loans, it is more common to find that a credit union will make such loans.
While there are close to 9 million pre-HUD Code mobile homes and post-code manufactured homes in the U.S., that's only about 7% of the 124 million households living in all other types of housing. So bankers often have limited or no experience in manufactured home lending. Bankers will often understandably shy away from what they don't know. So if you don't already have a good relationship with a local bank or credit union, or if they aren't experts in manufactured home lending, often the easiest way to obtain competitive financing is to go with one of those lenders noted above.
Ignorance can be costly, and knowledge can pay! You may get a wide range of well-meaning advice from people who truly aren't experts in manufactured housing, much less about manufactured home financing. Lenders like those linked above have toll-free numbers, and employ licensed staff that can answer questions and process applications, originate and service loans.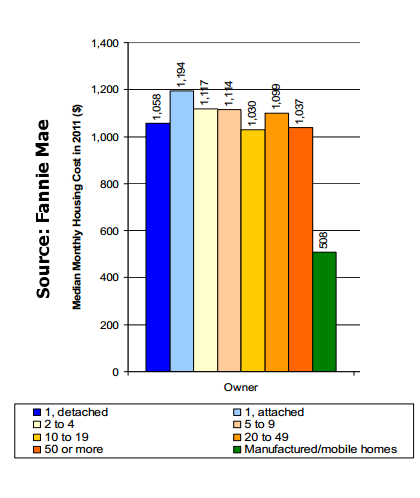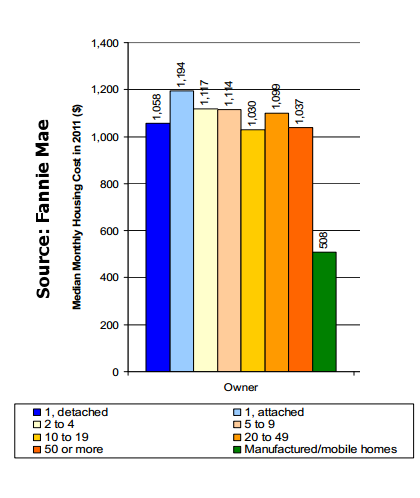 Big Brother Made Getting Facts and Advice Harder
Lamentable CPFB implementation of regulations has effectively gagged unlicensed retailers or communities. So even if the seller knows a lot about lending, unless they hold an MLO license, they may not be able to give you a lot of guidance beyond handing you brochures or pointing to a list names of the lenders in your area that make manufactured home loans. You can learn more about the that harmful part of the impact of Dodd-Frank and the CFPB's regulations at the articles linked below.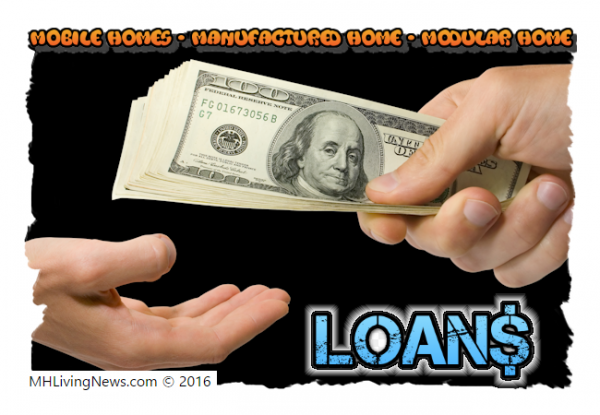 Timing and the Bottom Line
All lending has been slowed since CFPB regulations went into effect. An NAR study revealed that one of the biggest surprises for any home buyer is that it takes longer than they thought to get a home loan.
So try to avoid unnecessary stress by planning ahead when you are ready to buy a home. The more time you allow for financing, the more pleasant your home buying experience will likely be. If you plan to custom order a home, you should be thinking a few months in advance. Whenever available, getting pre-approved for manufactured home financing can be a good idea when you are getting ready to go shopping for your home.  Good, reputable home retailers in your area can give you a good idea on how long the financing process can be.
Depending on your credit and down payment, comparing your options between the lenders in your market will lead you to the best terms. With typically lower monthly payments than other forms of housing, because manufactured homes are born greener and more energy saving by design, buying a manufactured or modular home can be a great choice for you, as it has been for millions of others.
We plan to ask the MHLenders and MHPros for comments on this column, and we plan to update this article in the light of their feedback. So check back with us here again for those updates, and to see all that's going on in the world of factory-crafted homes. It's all right here, on MHLivingNews.  ##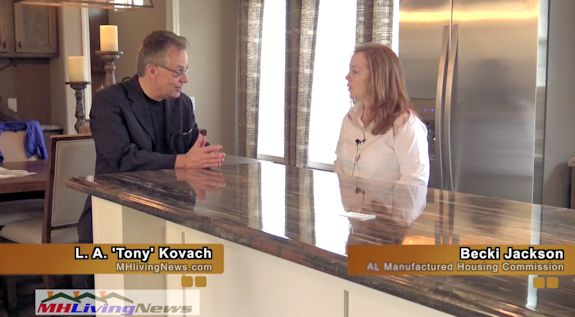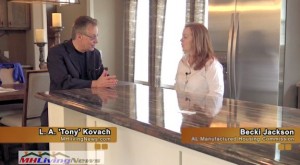 Here are some additional links to articles on MH basics, MHLending, Dodd-Frank and CFPB:
Surprising! Compare safety – Tornadoes, Hurricanes, Conventional Housing and Manufactured Homes Video 
Lifestyles of the Rich and Frugal – Manufactured Mansions