Adventure. Beauty. Romance. People of all ages will find all that and more at the 45,000 square feet of the Mitchell Park Domes, a conservatory operated by the Milwaukee County Park System in this southern Wisconsin Great Lakes city!
 The first dome opened in 1964 and had a major series of updates in 2008. Locally the Domes are given the nick name, "the three breasted lady."
 During MHLivingNews' visit to the Domes, as we entered the Tropical Dome, we encountered: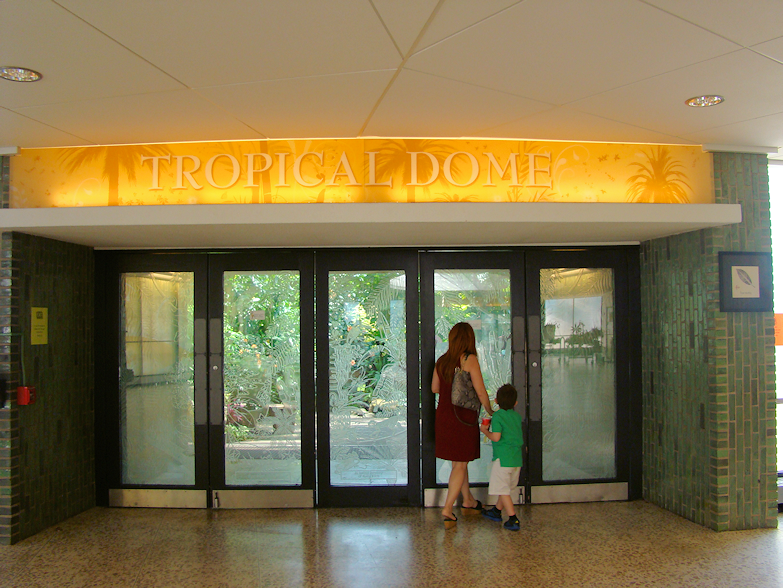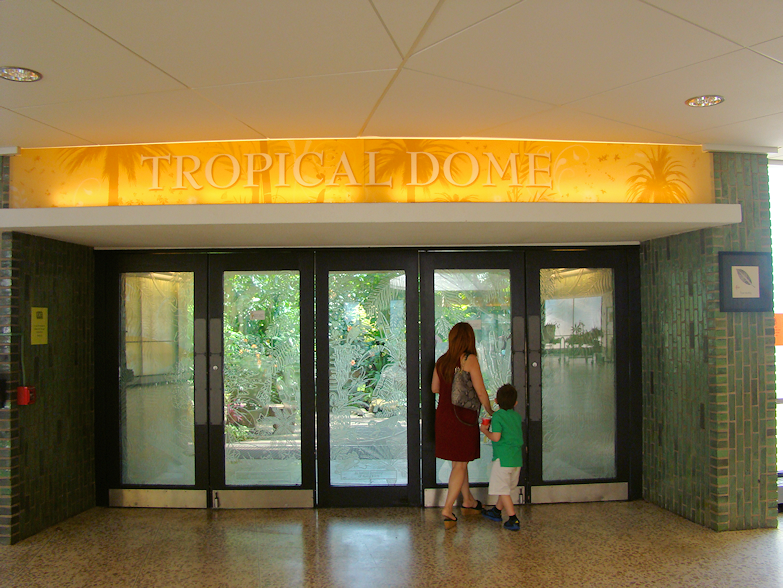 Dinosaurs you could touch…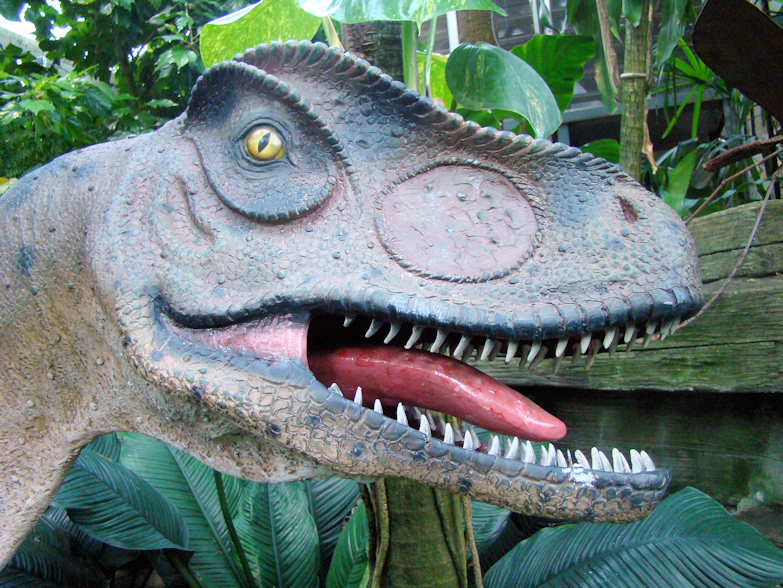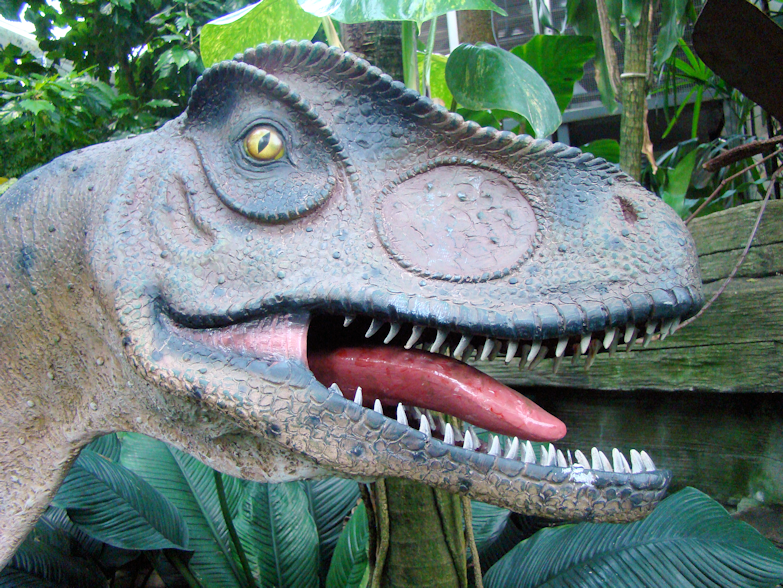 …complete with periodic Beware of Dinosaurs warning signs.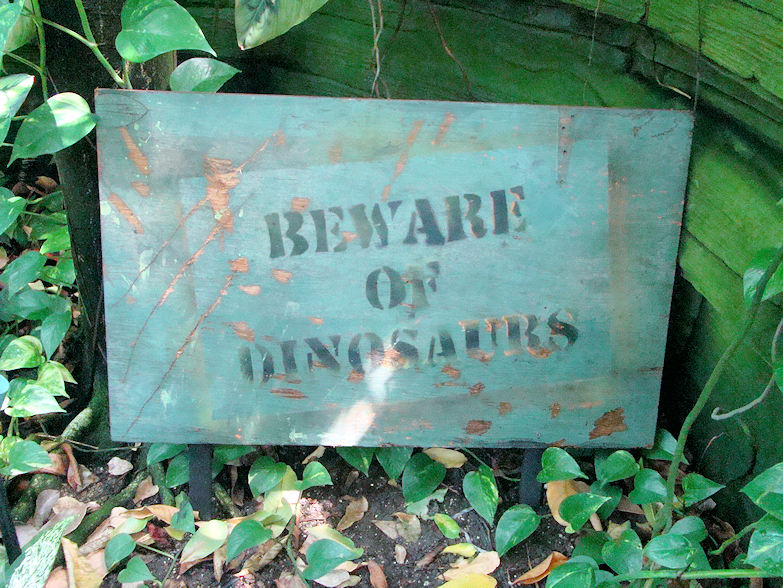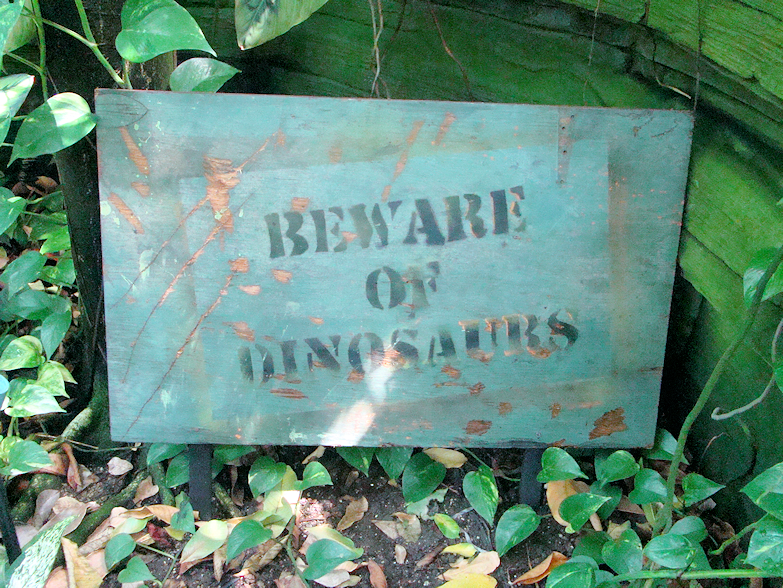 This enormous dome had dozens of variety of flora…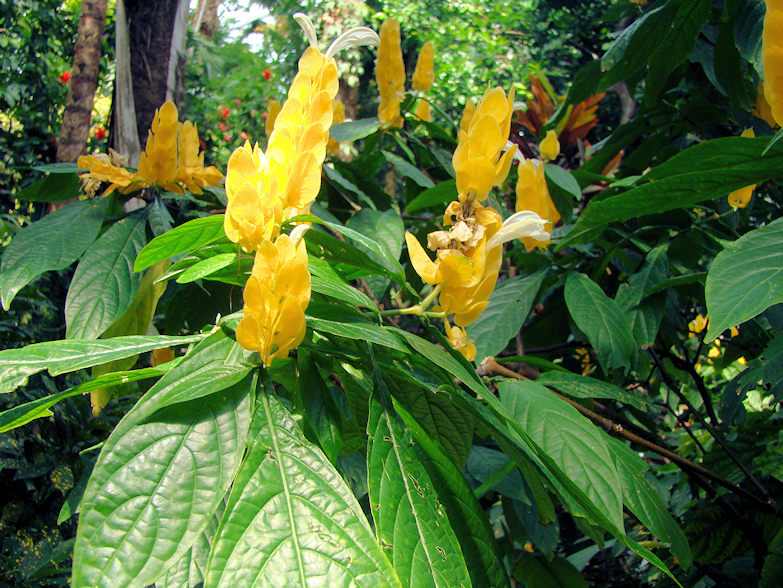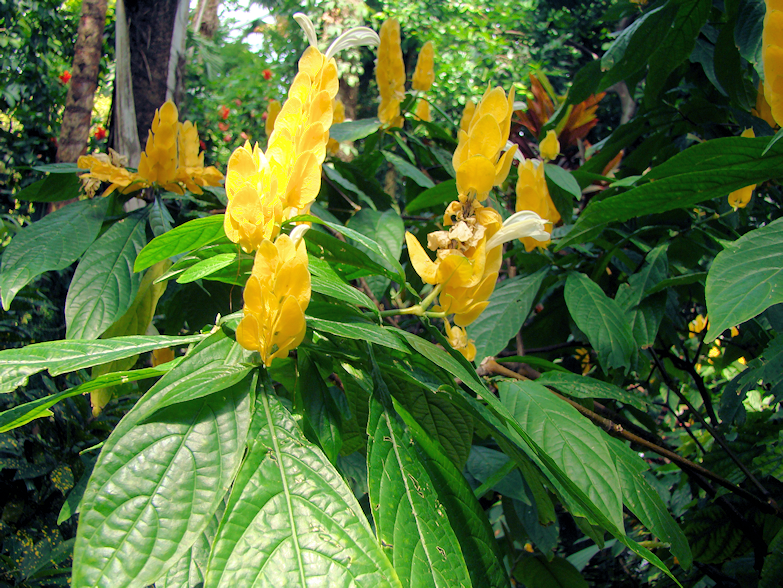 …water courses and water falls,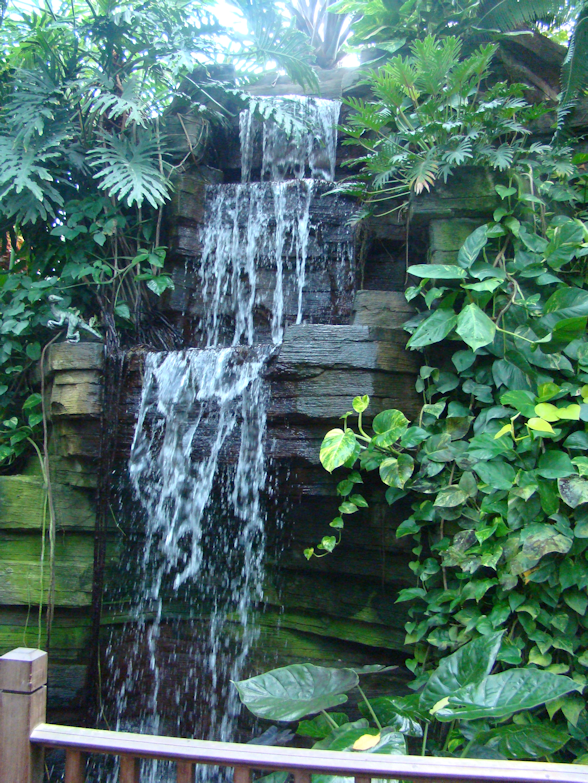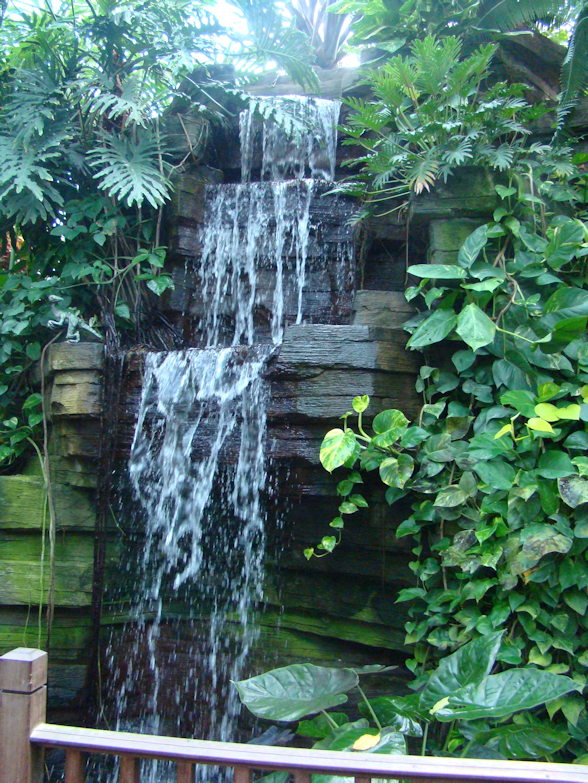 all amidst rainforest style walks which provided easy access to thousands of photo opportunities! Plus plenty of quiet, romantic spots to sit and relax.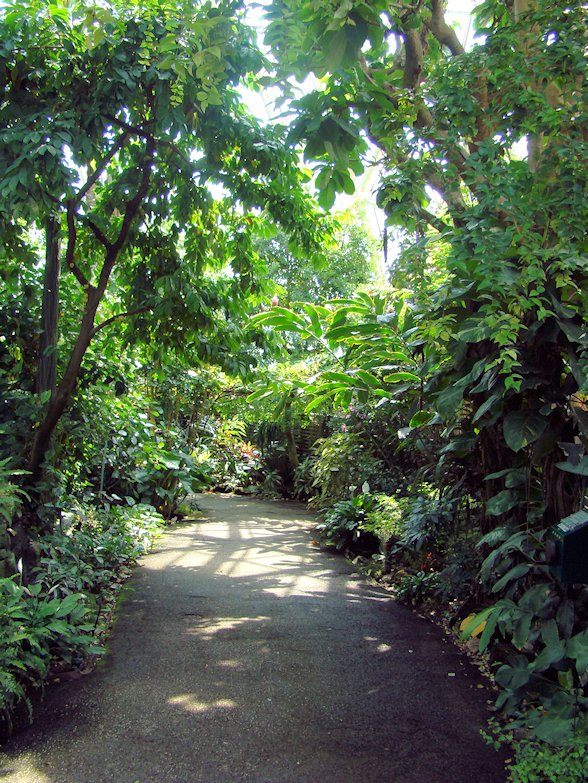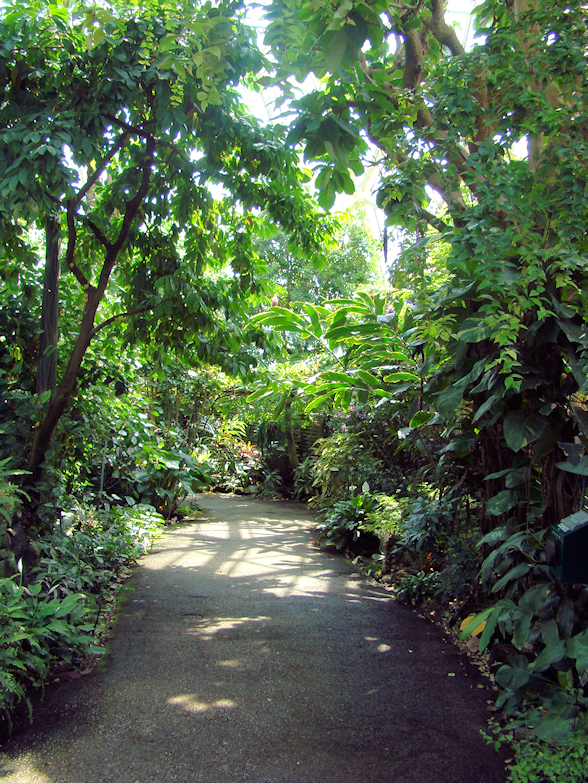 In the Desert Dome we found a stunning desert oasis: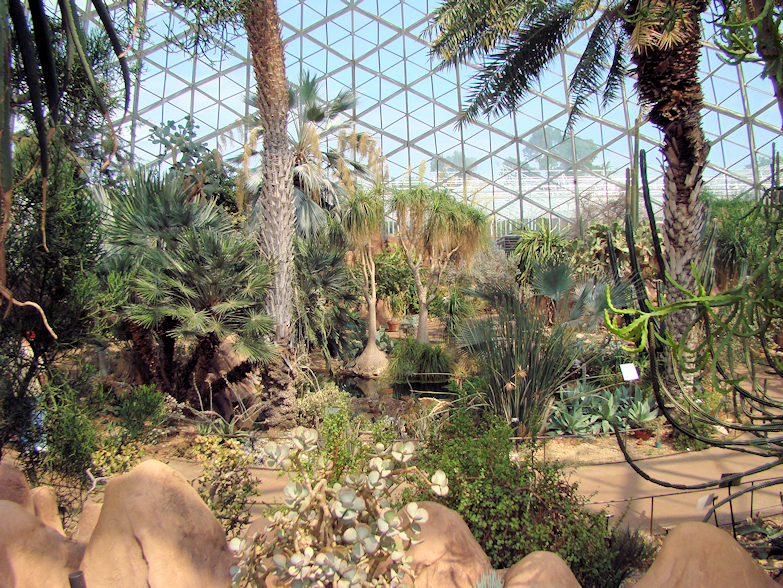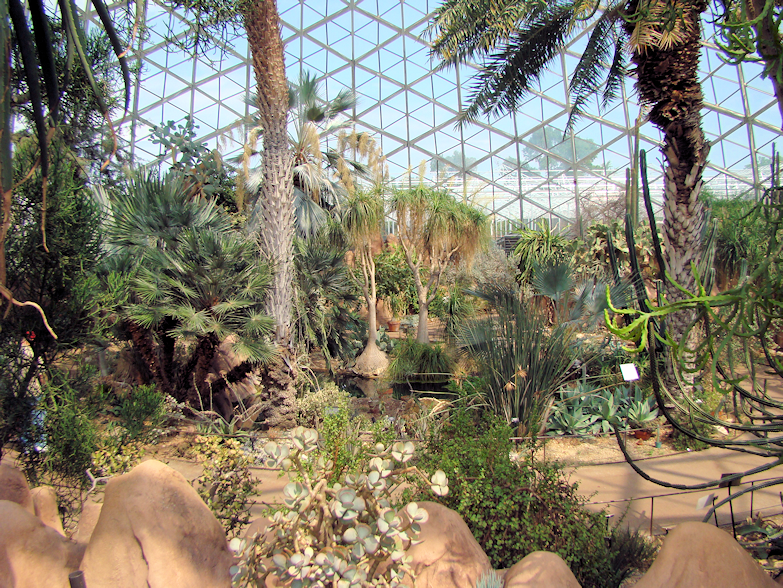 with all manner of cacti, palm tress and desert floral blooms.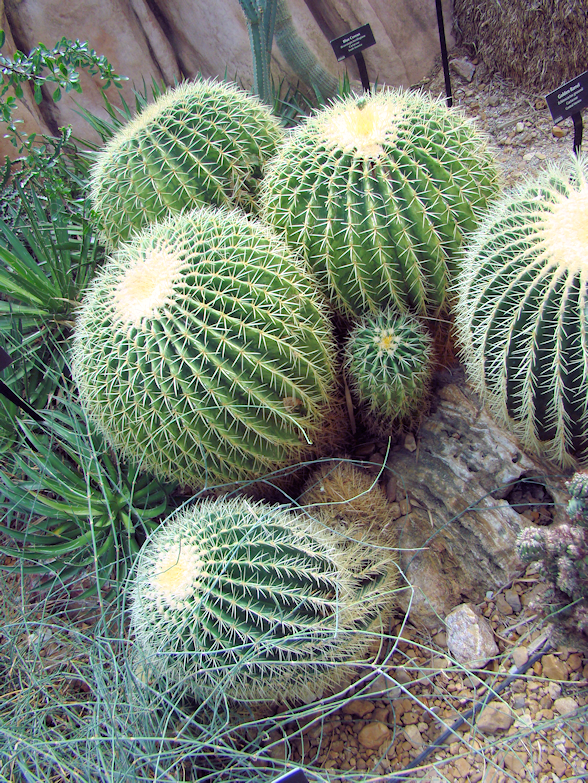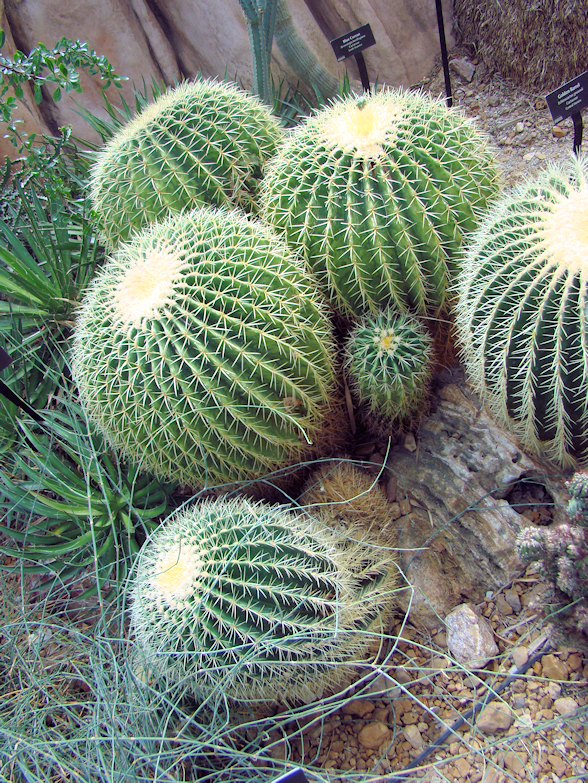 These were set around a desert oasis, which also had seating and desert like landscaping.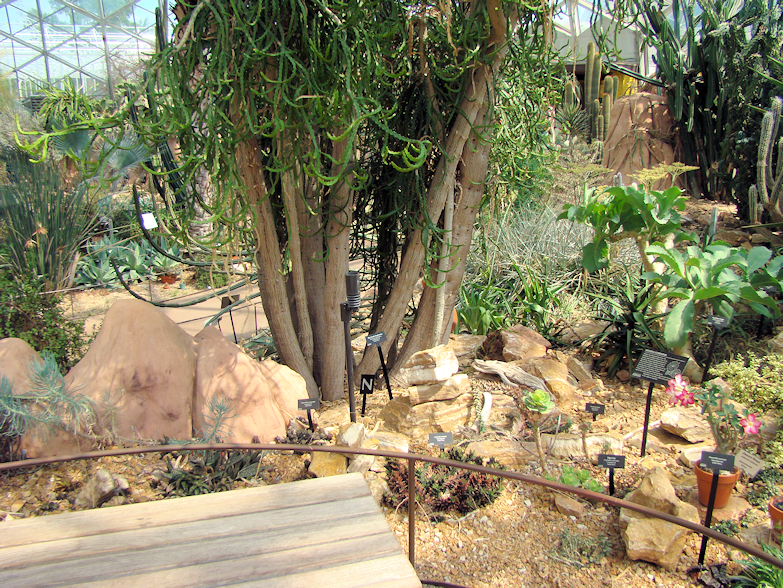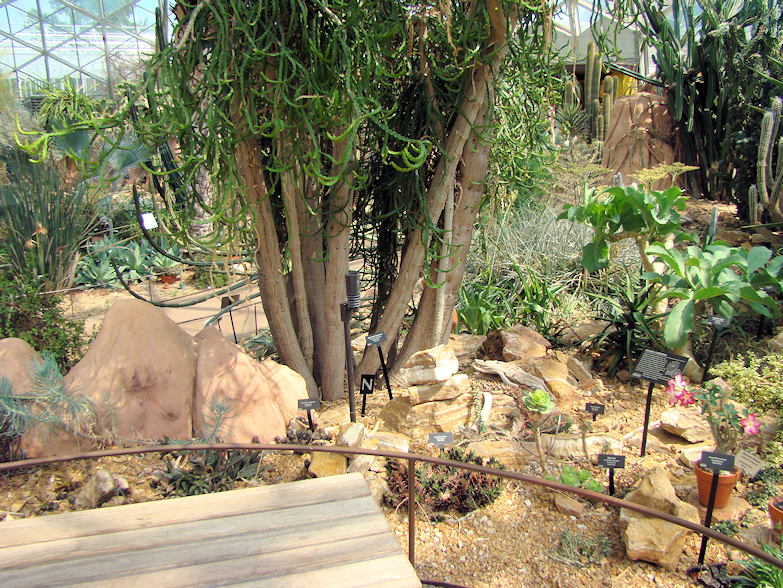 We were greeted by a gnome in the Show Dome,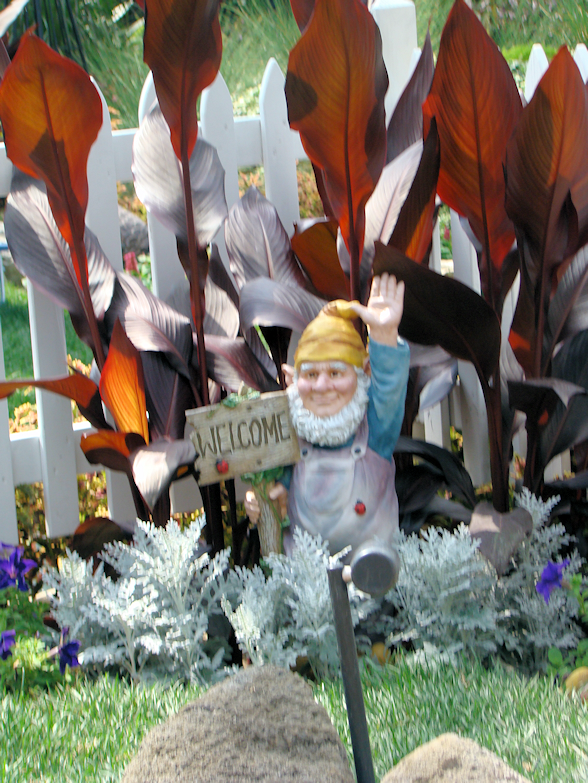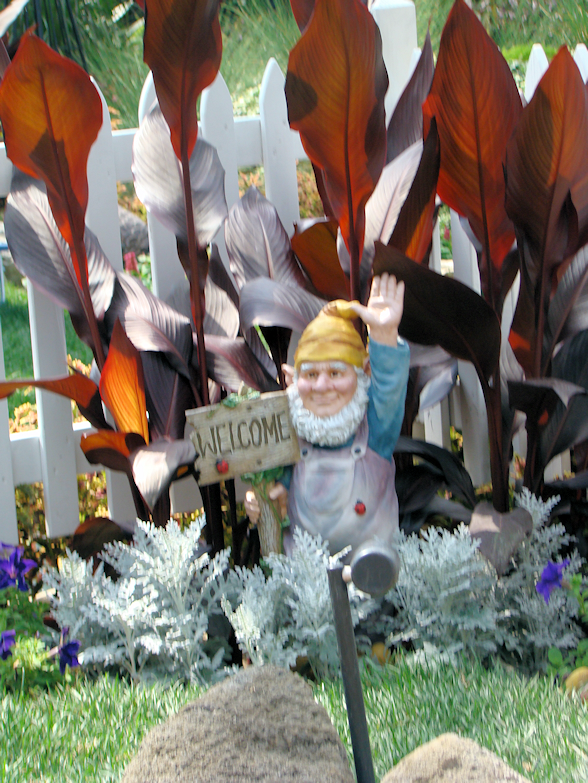 which boasts dozens of graphic and 3D characters (including a Green Bay Packer's football helmet),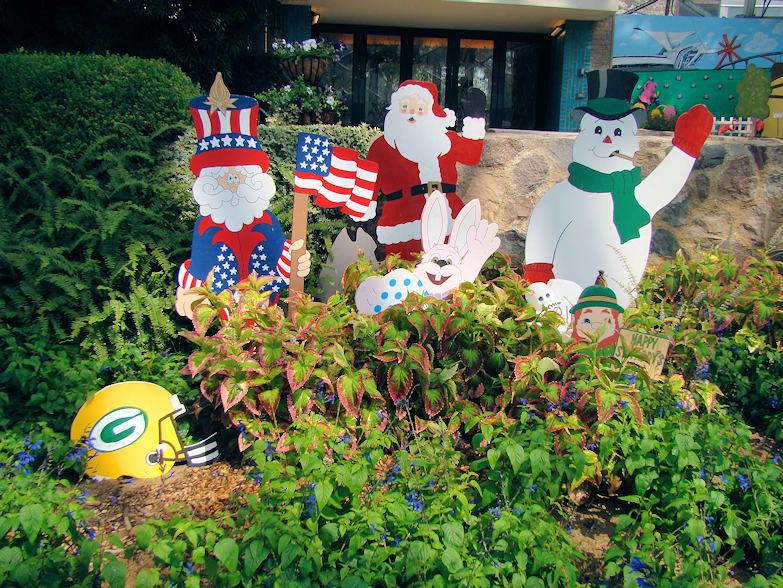 a lovely gazebo surrounded by plants, flowers, trees and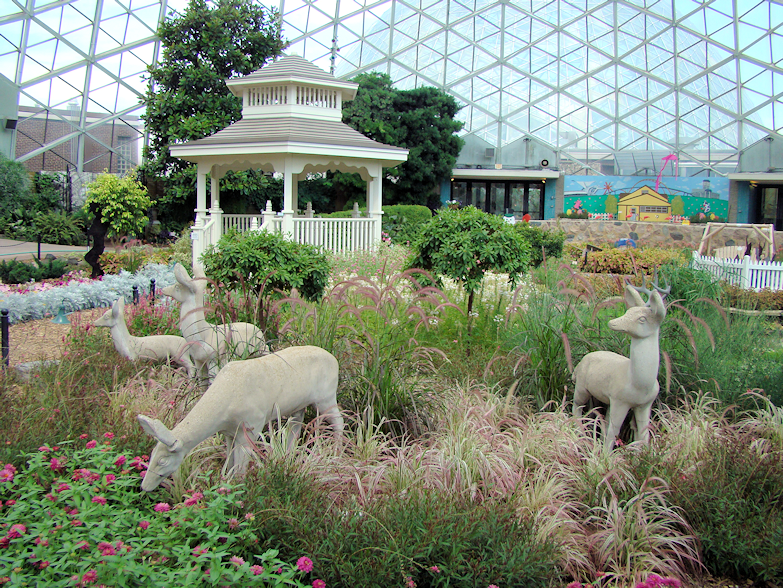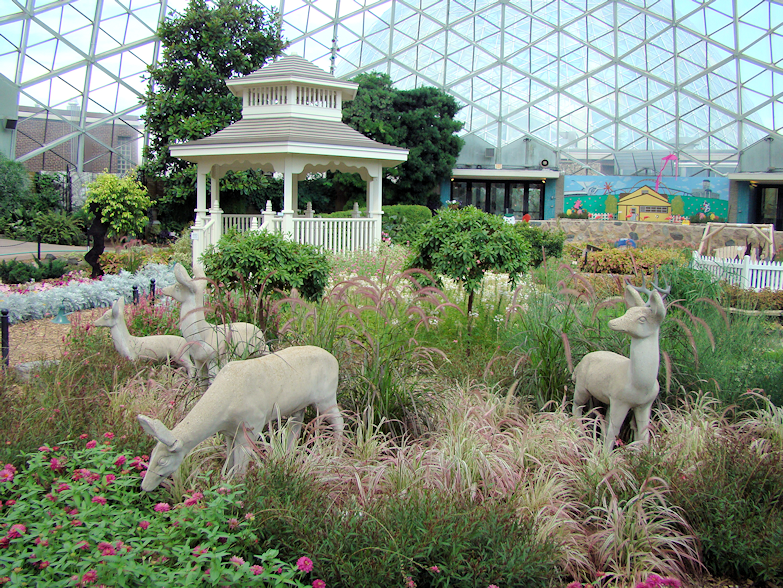 we even saw a double wedding party appeared just before we exited! Truly, this is a place for romance as well as an appealing place to 'tie the knot.'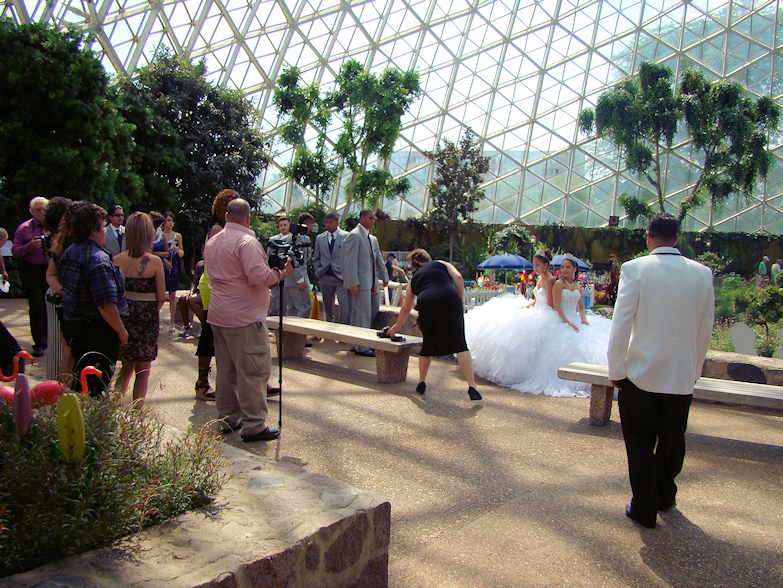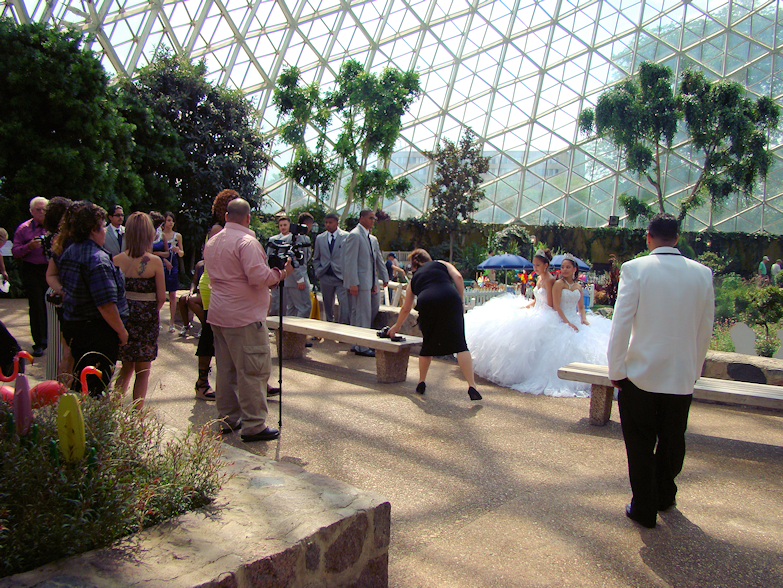 Antoine with Churchill's limo service gave us some tips and insights on the Domes as well as Milwaukee in general.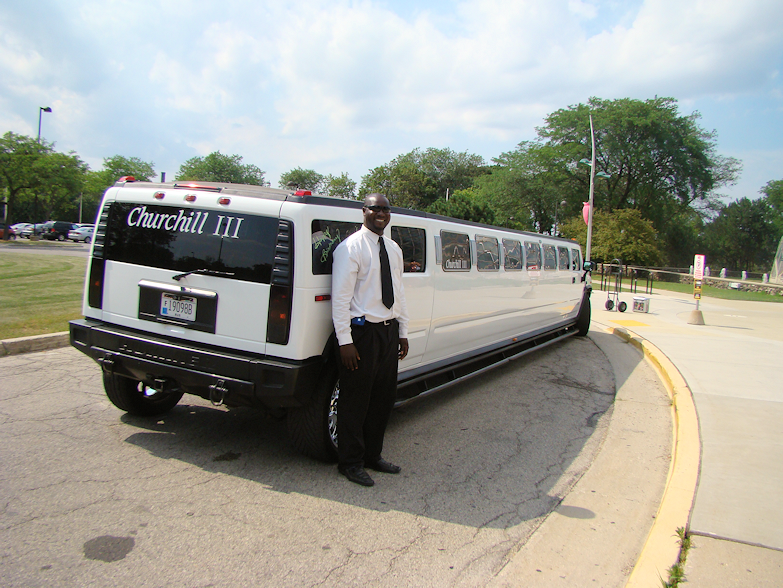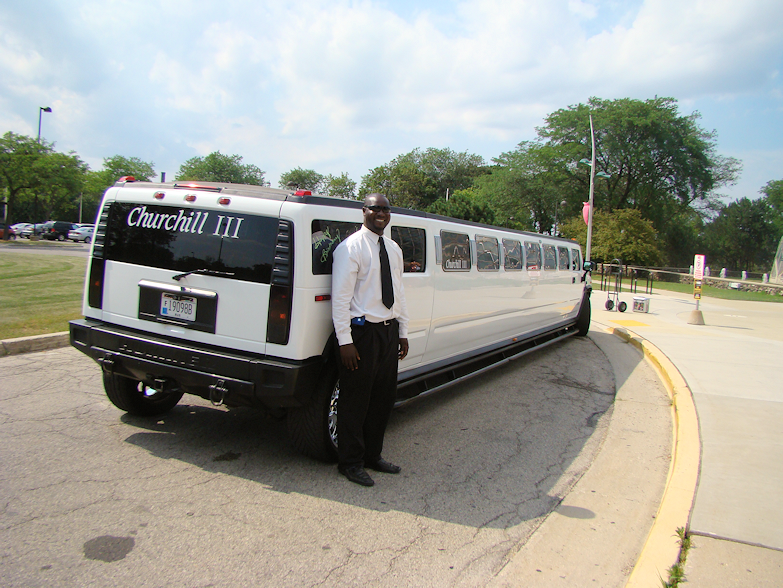 Antoine graciously invited us back to tour more sights in Milwaukee, which he described as a great city of lights at night that he found to be superior to nearby Chicago (Windy City residents, don't worry, you'll get your turn).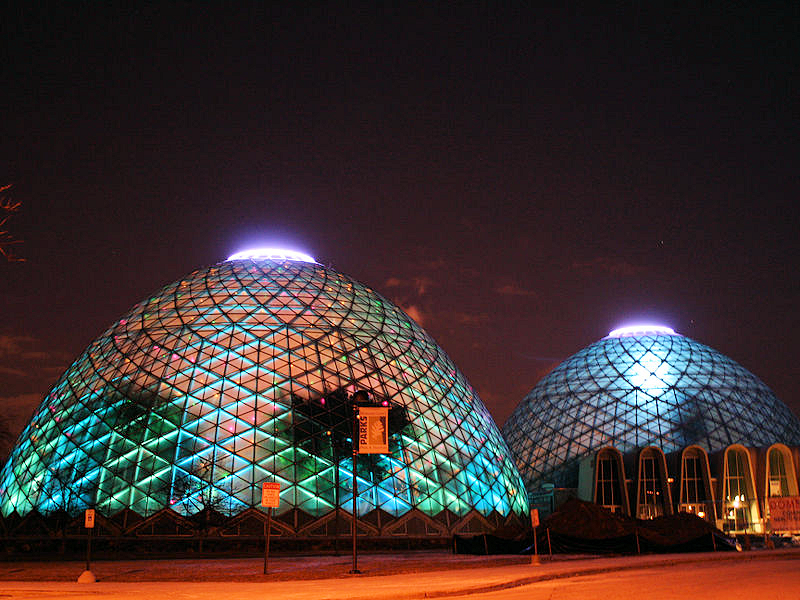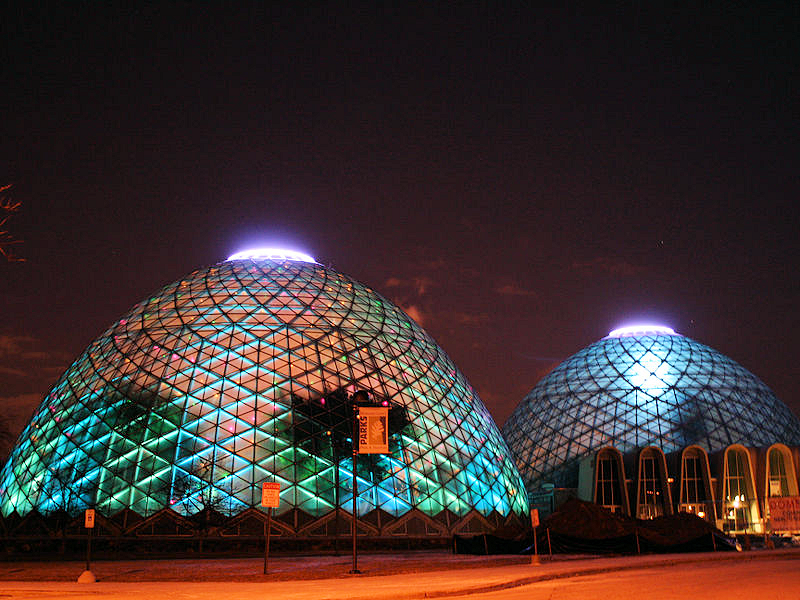 Enjoying life's pleasures is easier when you have less stress. As millions of manufactured home owners know, you can live better when your living costs less. That means you can enjoy more of the sights and sounds of nature as cultivated by humanity in great U.S. destinations like the Mitchell Park Conservatory Domes. ##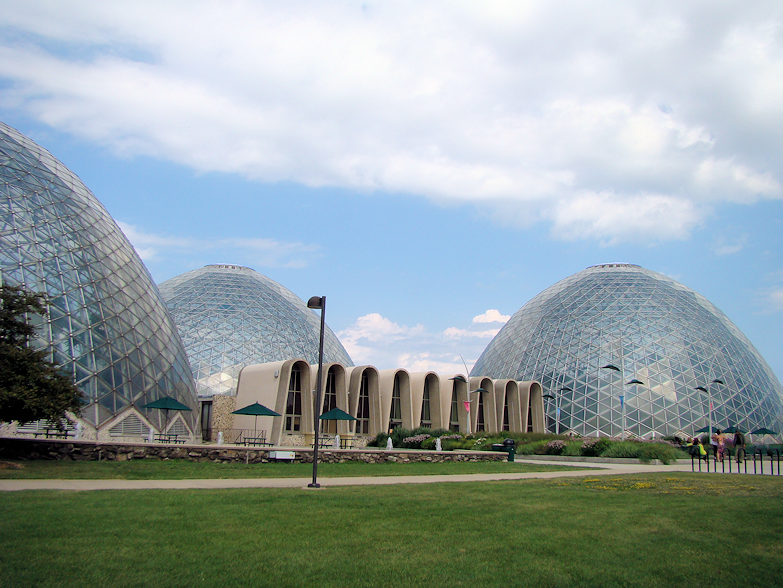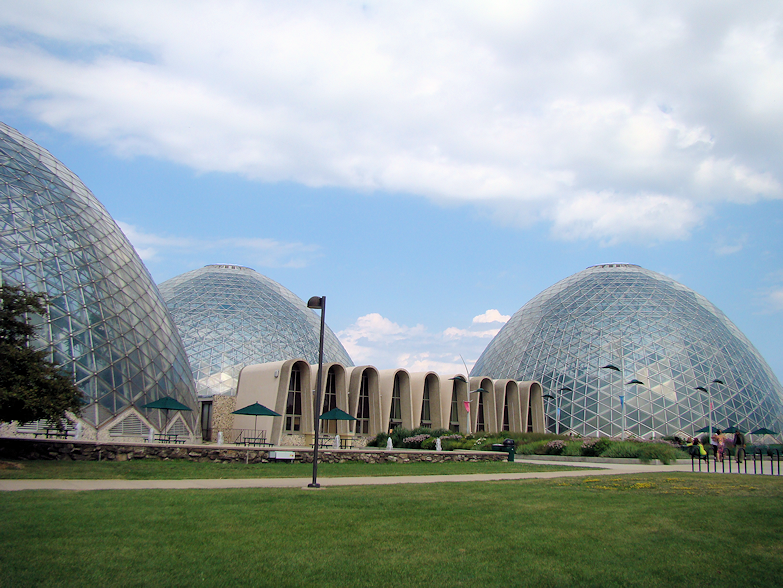 (Image Credits: all photo credits are Manufactured Home Living News, save the night shot, courtesy of Wikimedia Commons.)