It is a truism that the many should never be defined by the few. Nor should purportedly errant actions by supporters define this or that professional, political, spiritual or other leader. When some 22 million people have embraced the mobile and manufactured home lifestyle, it is obviously part of the fabric of American life. People living in or otherwise engaged in mobile and manufactured homes influence society, influence, culture, and thus our country. The reverse of that is true too. With that brief preface, the troubling events at the U.S. Capitol should not result in a rush to judgment. As Derrick Evans was seen publicly by perhaps millions being arrested by the FBI in a manufactured home, it is good to note that people from all different types of housing are caught up in the news.
With that foundation, let's move ahead with some details being reported about the events that led to Evan's arrest. Insights from media and amateur video or other sources will be reviewed, as this is generally an important topic that merits a robust cross section of information and sources.
The UK Guardian posted this video to YouTube that was originally posted by Derrick Evans on his Facebook page. Here is what the Guardian said on 1.8.2021 on that page. "Derrick Evans, a newly-elected lawmaker in West Virginia house of delegates, filmed himself during the pro-Trump riot on the US Capitol on Wednesday that left five people dead. On Friday, the Justice Department announced he had been charged with entering a restricted area. Evans, a Republican and Trump supporter, was seen on a Facebook Live video in which he was heard shouting "We're in! We're in baby!" while moving among a crowd of rioters as he walked through a doorway of the Capitol Rotunda. The video has since been deleted [from Facebook]. John H Bryan, a civil rights lawyer who is representing Evans, said the delegate traveled to Washington DC to "engage in peaceful protest, activism and amateur journalism" and that he engaged in "no illegal behavior". In a statement released Thursday, Bryan added: "Given the sheer size of the group walking in, Mr Evans had no choice but to enter …". The lawyer added that Evans has no plans to resign."
Since that statement from attorney John H. Bryan, Evans has in fact resigned, per other news reports. But let's briefly note that scores of others are being sought or have been arrested in connection with the Capitol Building breach. Evan's is far from alone.
According to left-of-center CBS News, "A West Virginia lawmaker who filmed himself and supporters of President Donald Trump storming into the U.S. Capitol announced Saturday that he is resigning, effectively immediately. State Delegate Derrick Evans' lawyer told CBS affiliate WVNS-TV on Friday that he would not step down and that he "committed no criminal act that day.""
JUST IN | Our photojournalist just caught this image of WV Delegate Derrick Evans being brought into the federal building in Huntington. #WSAZ pic.twitter.com/eVIjPleCYp

— Chad Hedrick (@WSAZChadHedrick) January 8, 2021
Evans reversed course on Saturday, saying in a statement that he now felt it was best to resign his seat in the House "and focus on my personal situation and those I love." He faced bipartisan calls for his resignation as federal prosecutors step up their pursuit of violent perpetrators.
#BREAKING WV Delegate Derrick Evans has been taken into federal custody.

He's charged after allegedly entering a restricted area of the US Capitol with rioters Wednesday.

A woman saying he was his grandmother came out telling us to leave as he was put in a car. #WSAZ pic.twitter.com/wK2RqFcaF7

— Chad Hedrick (@WSAZChadHedrick) January 8, 2021
"I take full responsibility for my actions, and deeply regret any hurt, pain or embarrassment I may have caused my family, friends, constituents and fellow West Virginians," Evans said in a statement. "I hope this action I take today can remove any cloud of distraction from the state Legislature, so my colleagues can get to work in earnest building a brighter future for our state. And more importantly, I hope it helps to begin the healing process, so we can all move forward and come together as 'One Nation, Under God.'"
WVMetroNews said that "A charge of entering restricted government buildings is a misdemeanor, punishable by fines and up to a year in prison. However, the punishment could increase significantly if "the offense results in significant bodily harm."" Note that the videos being sprinkled into this report are NOT from the WVMetroNews.
House Speaker Roger Hanshaw, R-Clay, today described the events in Washington, D.C., as appalling. He indicated he is glad Evans resigned. "We have a tremendous amount of work ahead of us, from dealing with a rampaging pandemic, healing an economy wounded by shutdowns, helping those whose livelihoods have been destroyed, getting our kids back into classrooms and giving them a quality education, finding new ways to open up job opportunities and investment in our state, and continuing our work to truly make West Virginia the best place to live, work and raise a family. And the Legislature only gets 60 days to accomplish this."
In a Facebook post on his "Derrick Evans — The Activist" page, Evans said he traveled home to West Virginia by bus after the event and acted as "an independent member of the media to film history."
"I want to assure you all that I did not have any negative interactions with law enforcement nor did I participate in any destruction that may have occurred," Evans stated.
The Department of Justice website alleged that, "Derrick Evans, 35, of West Virginia, was charged with one count of knowingly entering or remaining in any restricted building or grounds without lawful authority; and one count of violent entry and disorderly conduct on Capitol Grounds. Evans was taken into custody Friday.
It is alleged that on Jan. 6, 2021, Evans, a recently elected member of the West Virginia House of Delegates, streamed live to his Facebook page a video of himself joining and encouraging a crowd unlawfully entering the U.S. Capitol. In the video, Evans is allegedly seen crossing the threshold of the doorway into the U.S. Capitol and shouting, "We're in, we're in! Derrick Evans is in the Capitol!""
By contrast, John H. Bryan – Evan's attorney – made the following statement that echoed much of that, linked here. That three page letter includes these comments. "Mr. Evans is also an independent activist and journalist, who has long exercised his constitutional rights to engage in peaceful protest, activism and amateur journalism. In the past day, there have been nationwide media reports containing false and/or misleading allegations against Mr. Evans. In addition, there have been political leaders and government officials who have chosen to make reckless and derogatory statements about Mr. Evans which are false, misleading and absent from proper context. Mr. Evans did nothing wrong on January 6, 2021. He was exercising his First Amendment rights to peacefully protest and film a historic and dynamic event. He engaged in no violence, no rioting, no destruction of property, and no illegal behavior."
Bryan elaborated by saying that "Mr. Evans' long history of exercising his constitutional rights in this manner. He has previously traveled throughout the country for similar in furtherance of his activism and amateur journalism to other planned peaceful protests and potentially historic events. His social media page attests to this history."
The attorney explained that Evan's had 32,000 social media followers, in support of his contention of being a kind of citizen journalist. Perhaps more important, Bryan noted that "At no point was Mr. Evans located in the crowd on the West side of the building, nor anywhere else on the Capitol grounds, where violence and destruction of property was, or had been, occurring."
"Mr. Evans was consistently documenting the progress of the protest, which was streaming to his activism page containing his real name. He made no efforts to conceal his identity in any way," wrote Bryan.
Evans did not force his way in, wrote his attorney. Rather, "the doors were physically opened – either by Capitol Police, or by other protestors who were already inside. At that point, the group surged in. From Mr. Evans point of view in the crowd, it appeared that the crowd was being allowed by law enforcement into the Capitol."
What follows from Bryan's letter explaining the events from Evan's vantage point will to a certain extent be confirmed by some other video that follows further below.
"He was not at the front of the group. Given the sheer size of the group walking in, Mr. Evans had no choice but to enter. Evans continued to film once inside. His footage shows that members of the public were already inside the Capitol by the time he entered. Evans' footage shows no riotous behavior taking place at that time. Protesters can be observed calmly walking around. Upon entering, Evans observed a police officer to his right, who was calmly standing watch inside the doorway through which he entered. No members of the protest were assaulting or resisting the officer in any way. Nor was the officer asking the protestors to leave. Instead, the officer gave Evans a "fist-bump" which can be observed on the video footage. This is consistent with Evans obviously having a belief that the crowd was being allowed into this public area of the Capitol at that time. Again, he had no knowledge of what had already occurred on the other side of the Capitol grounds."
The attorney explained that the part of the Capitol that Evan's entered is normally open to the public, that his client took no part in any violence or destruction, and that his now-former constituents knew they were voting for a pro-Trump activist. Specifically, he said that the area were Evans was in the "U.S. Capitol is generally open to the public year-round, and is only closed at the time due to COVID-19 concerns."
Related insights to the events in question are found in the tweets and videos that follow.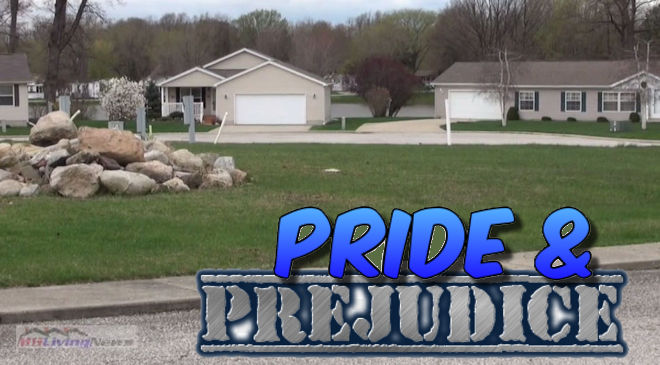 Additional Information, MHLivingNews Analysis and Commentary
We plan to do a specific instruction on constitutional rights in the days ahead. They may prove to be more important than millions realize. Among those rights are the right to trial by jury. The jury is supposed to be made of someone's peers, any one of whom have the absolute right to vote "not guilty" even if it appears that a law may have been violated.
Why would the founders and courts since establish and underscore that power of citizens in jury trials?
Because the founders knew from history and experience what unchecked government power meant. As the Fully Informed Jury Association (FIJA) website says, "It is well-established that it is perfectly legal for a juror to vote not guilty for any reason they believe is just."
As the FIJA website says, "As a juror, you can save a life with just two words: Not Guilty."
Bryan said that Evan's "stands firmly behind the right of every American to be considered innocent until proven guilty."
There is much that is not known about the events on the Capitol. It may take weeks or months to sort it out. But there are numerous videos that seem to suggest that in some places, protestors forced Capitol police back from barricades, but other videos seem to reflect that people dressed as law enforcement officers allowed protestors into the Capitol building, or in some cases seemed to be leading them into the building.
Some are able to tune out facts or evidence that is inconvenient for their personal beliefs. America is in a treacherous time.  Only people of good will and the ability to look dispassionately at evidence can discern where the truth may be.
It is entirely possible that this breach of the Capitol was allowed or perhaps intended. Left-of-center CNN reported that US Capitol Police Chief Steven Sund announced he would resign following the surreal break down in security. Left-of-center NBC and other sources say that Washington, D.C. Mayor Muriel Bowser and Capitol police "twice declined help from the Defense Department."
With that odd if not vexing backdrop, the following video and tweets shed additional light.
they didn't "breach" or "storm" the capitol building THEY WERE LET IN pic.twitter.com/SVeo6BcFV0

— a? DM LIMIT ? (@moonddng) January 6, 2021
(I took the first picture of cops firing rubber bullets at a BLM protest that turned into a riot last year. Second image is a still from @ElijahSchaffer's video of the initial breach of the US Capitol grounds yesterday.) pic.twitter.com/MVnMGM7v3i

— Ellie Hall (@ellievhall) January 7, 2021
This is the woman who was shot and killed at the Capitol today.

She was caught on video helping break, and then trying to breach this window into the Speaker's Lobby. pic.twitter.com/nUuM0IzhdQ

— Angry Staffer (@Angry_Staffer) January 7, 2021
This video, imho, clearly shows the capitol police complicit in allowing protestors to breach the building. One officer appears to have been speaking to the protestors, goes half way back up the stairs, turns around, then crowd surges forward and the police all go with them! pic.twitter.com/CAGAtpTz61

— Michael Hanna Design (@MHannaDesign) January 6, 2021
See the tweets and related videos.
Never forget that you, or someone you know, care about, and respect may some day get caught up in an issue that is being unfairly framed in media, by accident or design, for whatever reasons. Just as manufactured home living is misunderstood, due in part to problematic media reports over the years, so too legal cases are not always what they may seem at first blush. One of the last lines of defense for a free people is trial by jury and the power of a single juror to vote "not guilty," despite all of the "evidence" or claims made in a case. MHLivingNews will editorially treat Evan's as innocent in the eyes of the law until proven guilty. You should hope the same for yourself and anyone you know that might find themselves accused of whatever.
##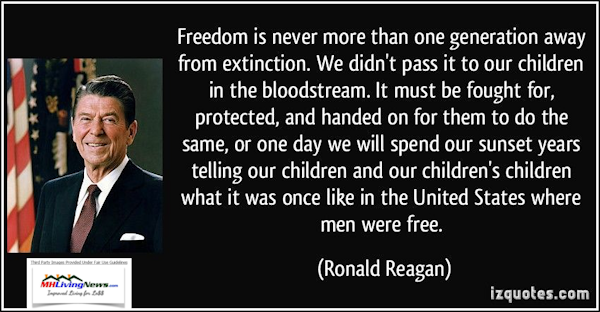 "We Provide, You Decide." © (Affordable housing, manufactured homes, lifestyle news, reports, fact-checks, analysis, and commentary. Third-party images or content are provided under fair use guidelines for media.)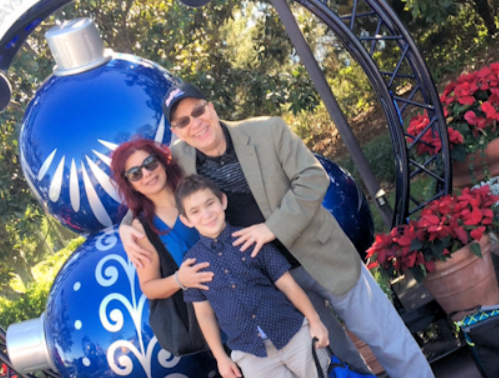 (See Related Reports, further below. Text/image boxes often are hot-linked to other reports that can be access by clicking on them.)
By L.A. "Tony" Kovach – for MHLivingNews.com.
Tony earned a journalism scholarship and earned numerous awards in history and in manufactured housing. For example, he earned the prestigious Lottinville Award in history from the University of Oklahoma, where he studied history and business management. He's a managing member and co-founder of LifeStyle Factory Homes, LLC, the parent company to MHProNews, and MHLivingNews.com. This article reflects the LLC's and/or the writer's position, and may or may not reflect the views of sponsors or supporters.
Connect on LinkedIn: http://www.linkedin.com/in/latonykovach
Related References:
The text/image boxes below are linked to other reports, which can be accessed by clicking on them.