Do you want to squeeze your housing dimes until they hollar, "dollar?" If so, this article will show you one way you can live larger for less.
NBC's Today Show  website recently shared the story of Kim Thompson and her husband Achille Bigliardi, who took a 1,288 square foot, 1991 Fleetwood manufactured home and turned it into a stunning show home.
They hired the work done. Many, of course, would prefer DIY – Do It Yourself, and get it done for even less. Here are some of the photos.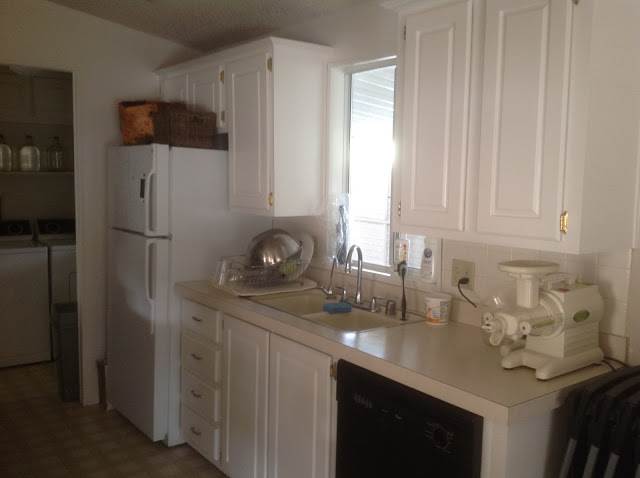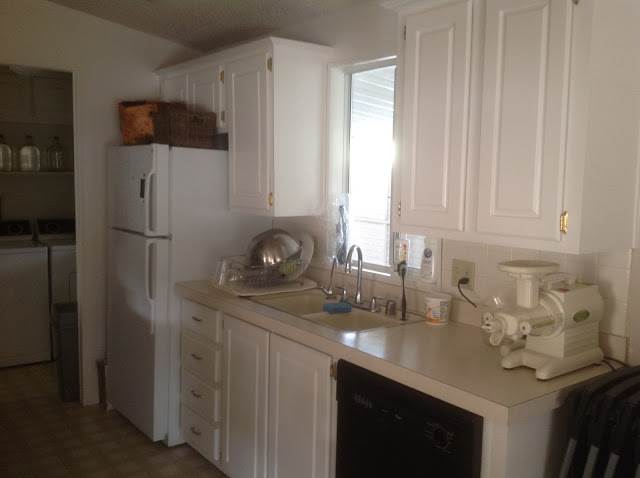 The kitchen after the remodling. The kitchen cabinets and dishwasher are from IKEA and the elongated kitchen utilizes Corian contertops.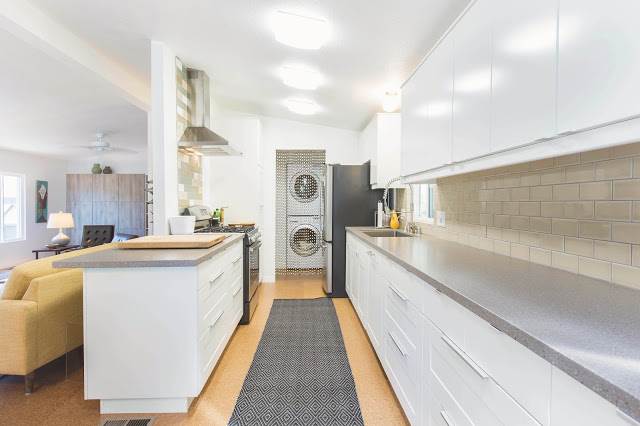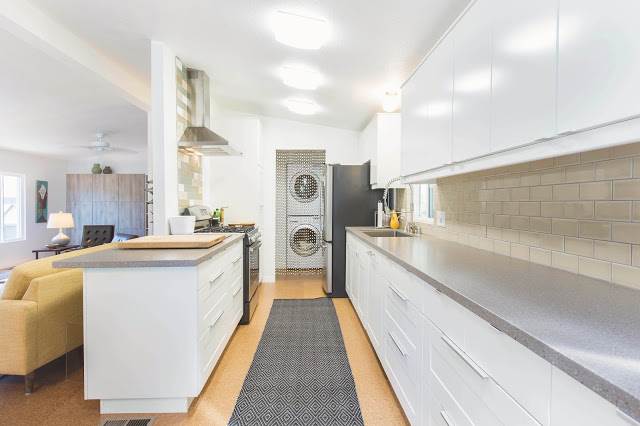 Here was the master bath before remodeling.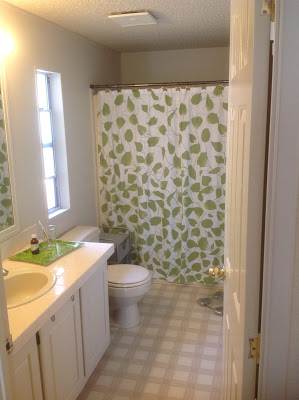 The master bath after remodeling.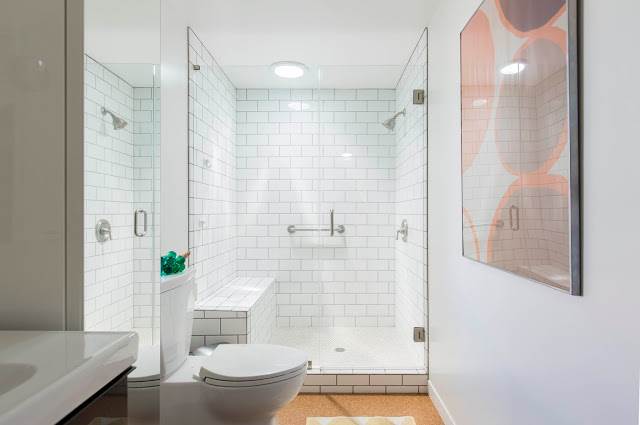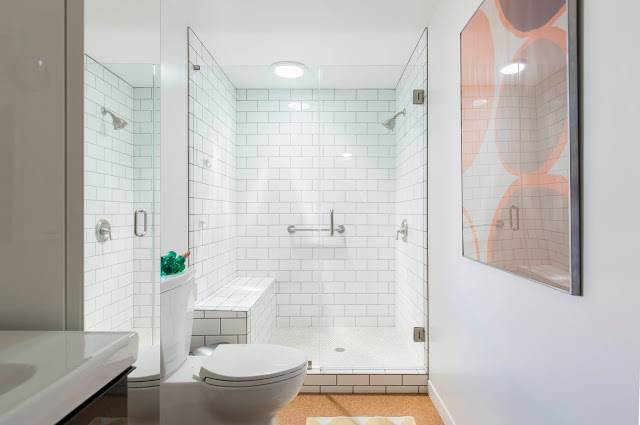 The tall mirrored cabinet adds the illusion of spaciousness, and a solar tube brings natural light into the shower. Bathroom cabinets, lighting, mirrors, and fixtures all came from IKEA, going all out on the tiles in the guest and master bathrooms.
The couple used natural cork throughly their home to replace the carpeting. This provided substantial savings over any wood floor covering. The Today Show review did a fine job, save for their improper use of terminology.  A 1991 Fleetwood is legally a manufactured home, as there have been no 'mobile homes' built in the U.S. since the upgrade construction, energy and insulation standards all went into effect starting June 15, 1976, and have been upgraded since then.
The couple lives in a high cost area, so when you think about the fact that they invested a total of $80,000, they thought it was a super-bargain. For their 80k, they obtained a very sleek, contemporary look. They went greener, in energy usage and materials.  They replaced the windows, doors, the roof, kitchen appliances and cabinets, bathroom fixtures including the tub and shower, storage cabinets, shelving and living room.
They skipped the mortgage and only have the site fees in their land lease community. "We're located within walking distance of some of the best restaurants and wineries in the country and within an hour or so of San Francisco, a couple hours from the beach, and a few hours from the mountains,"  Thompson stated. "We're certain that there is no place like it in all of California — no place in the whole country this desirable [that] would cost less than $800 a month to live. So we made the decision to invest in our comfort instead of a mortgage and we're so glad we did." ##


By Matthew Silver, for ManufacturedHomeLivingNews.com.