It's been a while since we did a new model home tour, so we're correcting that right now with our latest summertime video of "The Kennedy."
We shot this last month, during an Inside MH Road Show...and we have some surprises in store for you on this video.
If this is your first Inside MH video on this site, this one is quite a treat.
You'll find that we use lots of different kinds of videos here, including: interviews with home owners, experts, drone video, home tours, shopping tips, and much more.
New Durham Estates is in the middle of a hub of three sizable towns near Westville in Northwest Indiana. South Bend, Chicago, Detroit and Indianapolis are all a short drive away.  Lake Michigan, Purdue North Central are nearby.  And Westville has been rated one of the safest towns in all of Indiana.
For those who are wondering, the home shown would be less than rent for a comparable conventional house. The cost, per the U.S. Census Bureau is about 1/2 that of similar new construction in that area.
When you love what you see, it's easy.  But also keep in mind that most retailers and communities that sell new homes will gladly work with you to custom order a new home, if a model home you see isn't a perfect fit.  Or ask to see other models that a community may have available.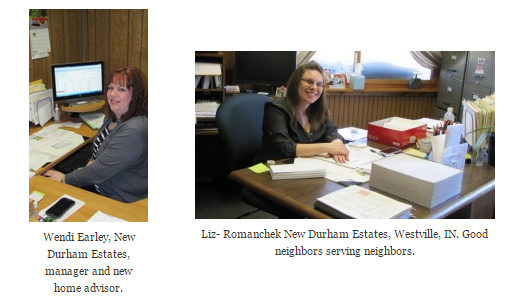 We hope you'll enjoy this video tour of The Kennedy. If you're shopping for a new home in that area, please say hi to the Fath family for me. More tours and videos…coming soon. Thanks for checking in. ##