Millions of Americans are living happily in manufactured homes for lower costs and lower payments; that's what federal standards, university studies or a recent report by a major insurance company suggest. The independent IBHS hurricane wind test of a conventionally 'on site-built' house that failed (see video, linked here) – when subjected to the same high wind conditions that the least expensive manufactured home in their market survived – proved that manufactured homes properly installed are as durable or more so than conventional home.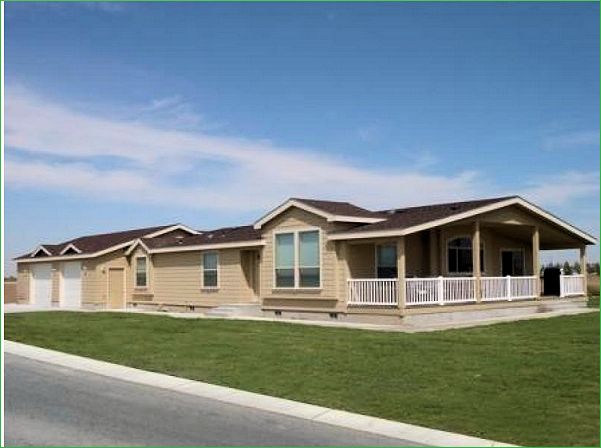 Such facts and quality affordable lifestyles have more shopping and buying manufactured homes.
But are there differences between manufactured home builders?
Every manufactured home has to be built to tough federal standards. This fact should give a buyer confidence in whatever home they end up selecting.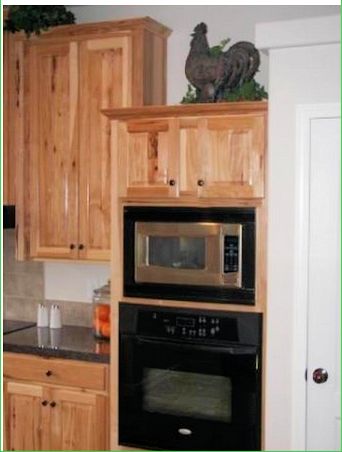 Certainly, some models are more elaborate than others! While I hate to use the car analogy, it can be handy to compare a Ford Focus to a top-of-the-line Mercedes Benz to make the point that you can have entry level factory built homes as well as models mid-to-upscale, plus those that might cost more than typical conventional houses, but deliver more features too!
The million dollar manufactured homes that boast marble floors over the Pacific Ocean – see CBS News video link here – make that point. So there are manufactured homes from basic to breathtaking.
Those are all facts! Strict federal standards and numerous construction inspections by the manufacturer and those made by independent 3rd party federal inspectors, give home shoppers peace of mind regardless of what home they may buy. But that doesn't mean that there aren't special features that 'builder A' might use that 'builder b' doesn't, and of course, every builder is proud of their homes.
We picked independent Kit West home builders for this week's video and photo tour. You might want to turn the sound down just a bit before you start their high energy video!
Competition is part of what makes shopping for a factory-crafted home in America great. You have the confidence of knowing the home has to meet tough standards, that independent testing proves save you time, money, energy and are safer too.
 Homes can have porches and decks built on site
or in the factory, allowing for a variety of styles.
There are dozens of manufactured home builders operating from over 140 home production centers from coast-to-coast today. Shop and compare. Find a home retailer, developer or community in the market you are house-hunting for that provides you with the service you deserve.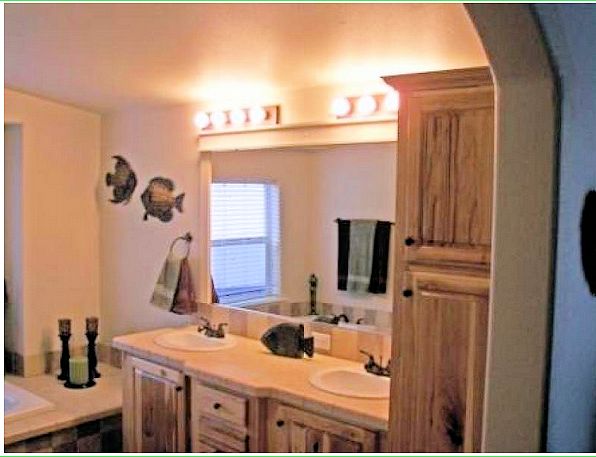 You can see the corner of the sunken tub at the far left,
the separate shower isn't visible in this photo.
Most builders have dozens to hundreds of models,
and many do custom designs, ask your home retail
for more details.
Living the American Dream is still possible, and the growing numbers of manufactured home buyers every year proves that point. ##

By L. A. "Tony" Kovach