We haven't done a West Coast story for a while, so when this item came across my desk, we knew we wanted to jump on it and share it with our readers.
Manufactured homes have been rising rapidly in California, among other states. But there are other kinds of factory-based home building processes. It is a good idea to review those briefly.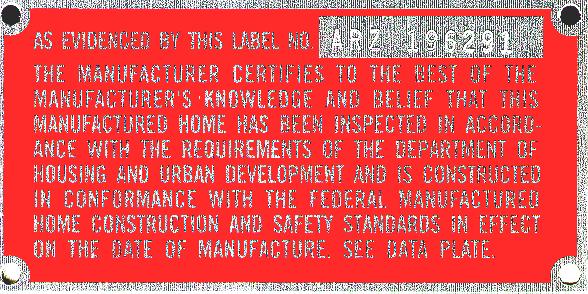 Manufactured homes – these are homes built to the HUD Code for Manufactured Housing (MH), that went into effect on June 15, 1976. The biggest major update since (there are a variety of other more routine updates taking place), was the Manufactured Housing Improvement Act of 2000 (MHIA 2000). These homes come from the factory with a red 'label' that goes on the back-end. This is arguably the most cost-effective form of factory home building, as U.S. Census Bureau figures routinely suggest that MH is about 50% +/- (or less) of the cost of conventional construction.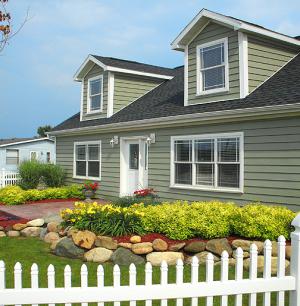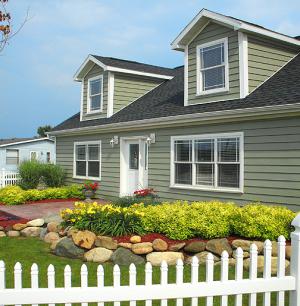 Modular homes – or 'MODs' as some call them, are factory built homes that are built to a state or local building standard, vs. the manufactured homes being built to a federal preemptive standard, described above. Modular homes may carry a blue label on the tail end.
Pre-fab homes – there are a wide variety of prefabricated or 'prefab' homes out there. These include panelizers (builders who use pre-framed wall panels), those who use pre-fabricated trusses, cabinetry or other components. One might say that about 97% of most housing (other than manufactured and modular) today uses varying degrees of pre-fab building, but the degree of onsight work varies. Factory-home building has thus strongly influenced the construction process for 'site builders.'
In this last category, is a kind of pre-fabricated construction known as the Hybrid-Core. A 167-townhome development in west Santa Rosa, CA uses this Hybrid Core building system. Let me briefly describe the process, and then let you watch the company's video that shows an actual hybrid-core installation using time-lapse video.
As the name implies, the hybrid-core is a combination of on- and off-site construction. The 'core' unit can be one or more modules. That pre-fabricated 'core' would commonly include appliances, cabinetry, electrical wiring and plumbing, which is trucked from the factory to the home building site. That core(s) is then placed on the foundation, and the rest of the structure is then 'site built' around it.
In business since 2009, Hybrid-Core is thus taking the factory-building process in a different direction.
There are a wide variety of applications for every one of these different types of off-site construction. The company that makes these core units says they can save 20-30% of the cost over site building, and can do so in about half the normal on-site building-time. This would be built to the same codes as other local builders would be required to meet. This is one of those factory or 'off-site' building systems that is certainly worth a good look. ##