Writers often enjoy spotlighting their wit and ability to turn a phrase; notably when a professional describes an interesting home. "Bohemian paradise" was a phrase used by Emily Heffter on Zillow's blog to describe the $3.75 million manufactured home featured in posh Malibu, California. Indeed, it is paradise for a number of stars and celebrities, but these homes are not "mobile homes" in either the legal or practical sense!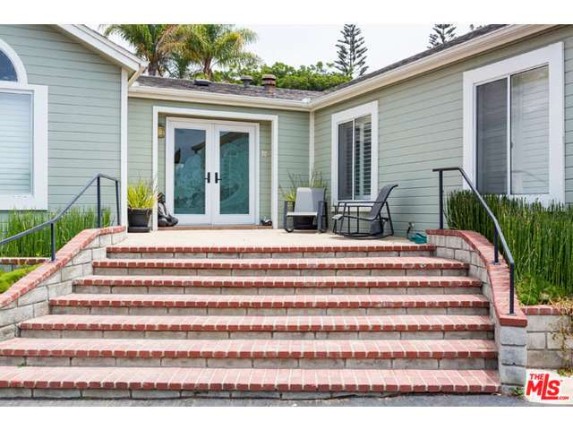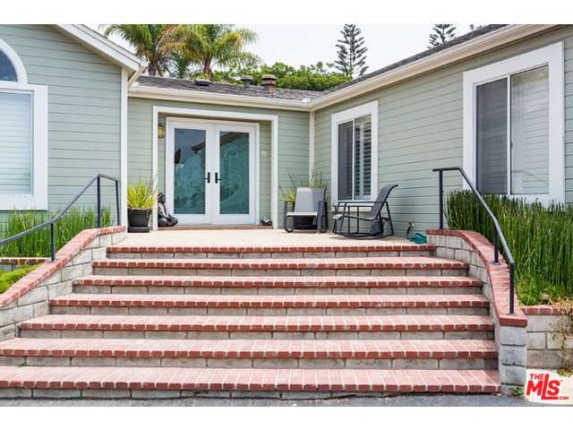 Dictionary.com says Bohemian means: "a person, as an artist or writer, who lives and acts free of regard for conventional rules and practices." Fair enough. Zillow's Heffter use of Bohemian can be seen differently, since Malibu is not part of the Czech Republic; Wikipedia says "Bohemians may be wanderers, adventurers, or vagabonds." While it may be true that some of the residents in the land-lease manufactured home communities located near Zuma Beach in Malibu like to travel or enjoy adventures, 'vagabonds' they and their homes are not!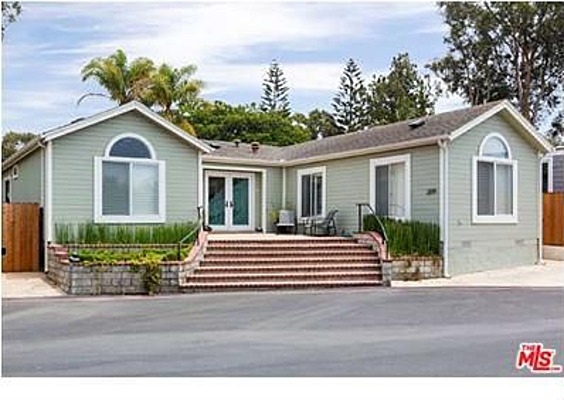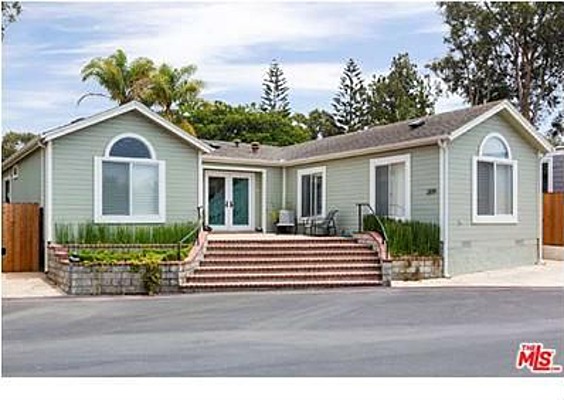 (Photo credits: Zillow and TheMLS)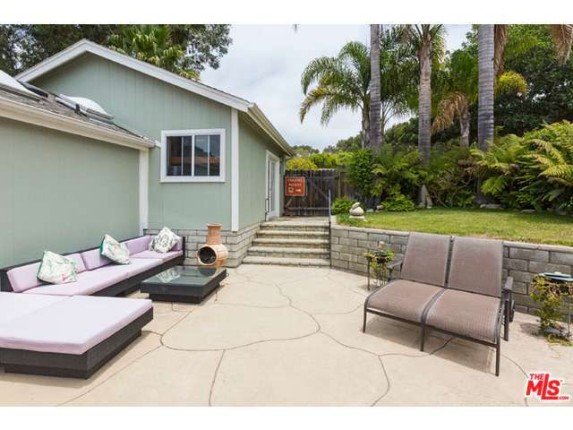 Today.com and others in the digital media have picked up on the story of this listing.
Keep in mind as you look at these photos that nearby conventional homes, as Zillow correctly points out, sell for $25 to $35 million or more. "Location" is part of the price tag at this high-end manufactured home community (MHC).
Exclusive materials often go into these homes that a photo may not clearly reveal. Some of these manufactured homes have high end flooring – like marble or rare woods – high end cabinetry or appliances and more.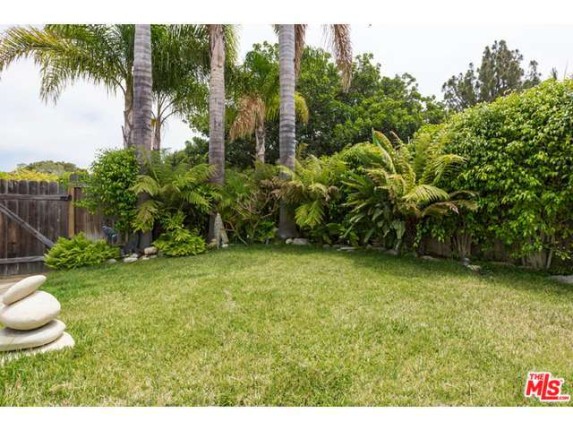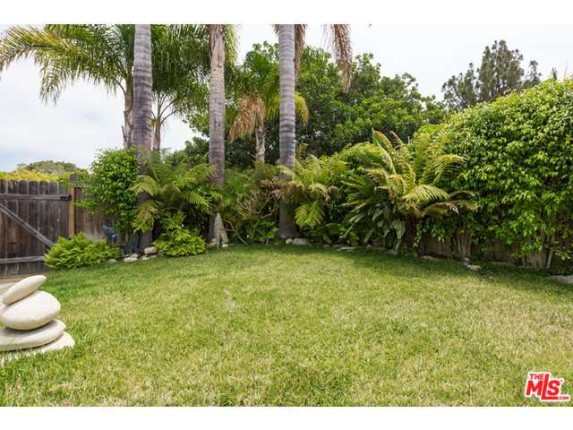 Added commentary and analysis will follow, but first, please take a look at Emily Heffter's description on Zillow's blog below; her write-up ends at the yellow highlighted hash marks.
Luxurious Malibu Triple Wide Listed for $3.75 Million
In Malibu, there are beach estates for the rich and famous, with disappearing walls of glass and secluded terraces overlooking the ocean. And then there are these deals: mobile homes for celebrities seeking a Bohemian paradise with a small price tag.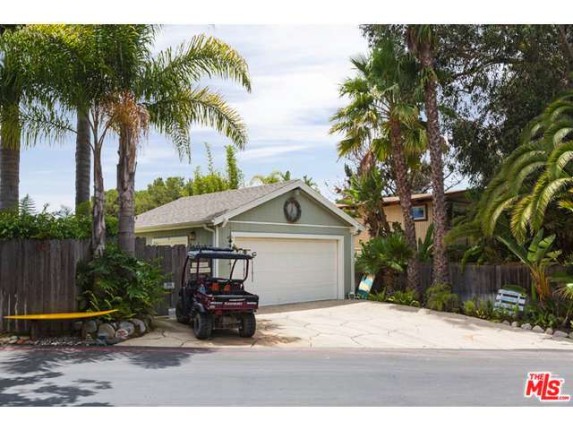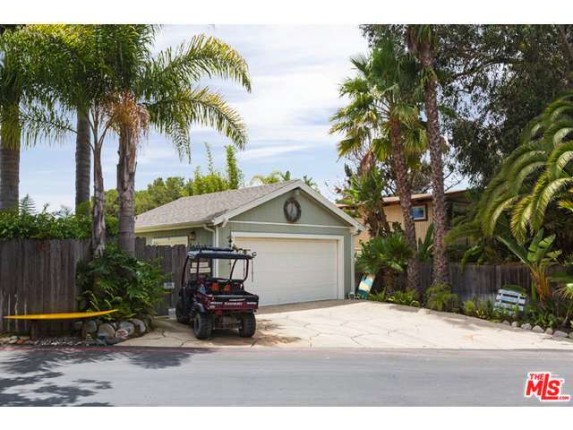 The 500-or-so mbile homes on chassis in two Malibu trailer parks usually fly off the market for as little as $300,000. The best homes — triple wides with high-end amenities and gorgeous ocean views — sell for $4 million or more.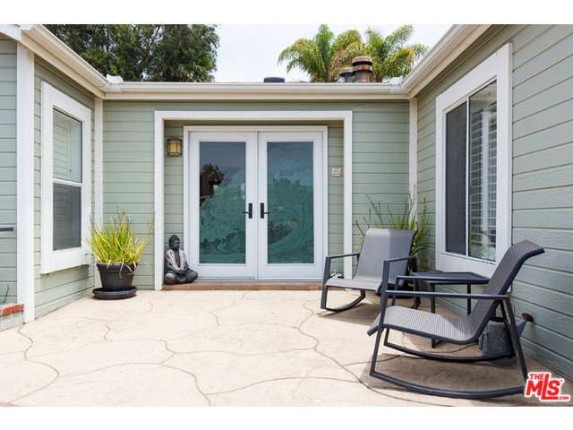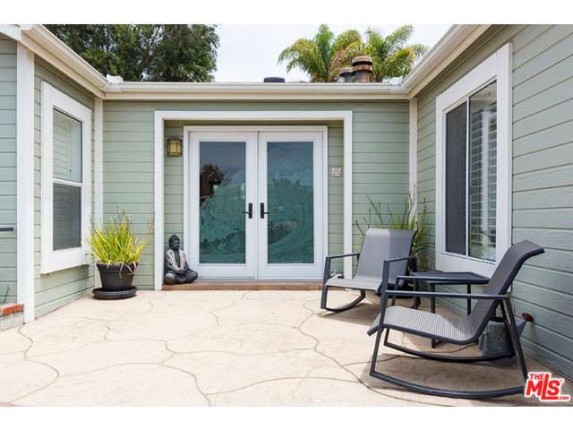 That seems like a lot until you consider that just a couple blocks away there are homes for sale for $25 million, $38 million and $40 million.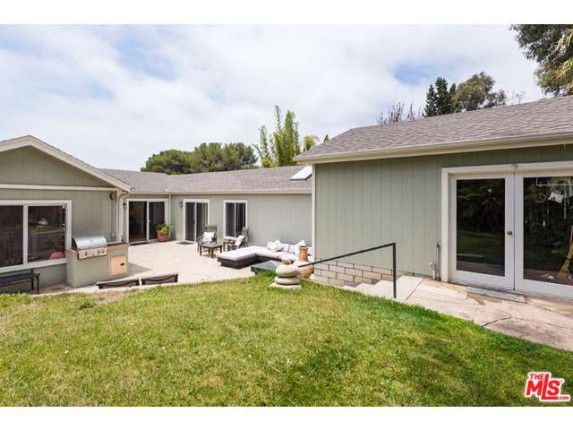 The most expensive mobile home in Malibu is a 2,200-square-foot 4-bedroom at 28128 Pacific Coast Hwy SPC 209, with access to one of the city's swankiest surfing beaches. The mint green home is listed for $3.75 million — not including the cost of renting the space in Paradise Cove Mobile Home Park.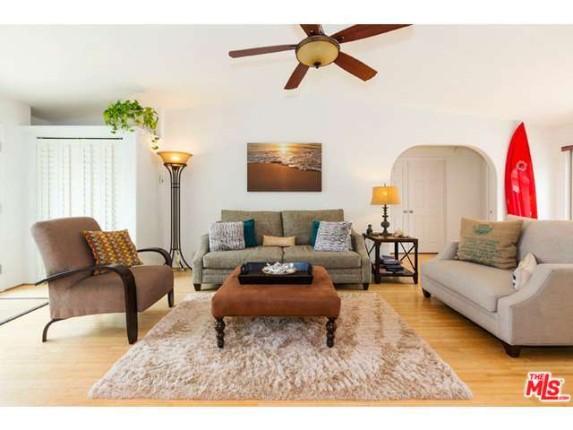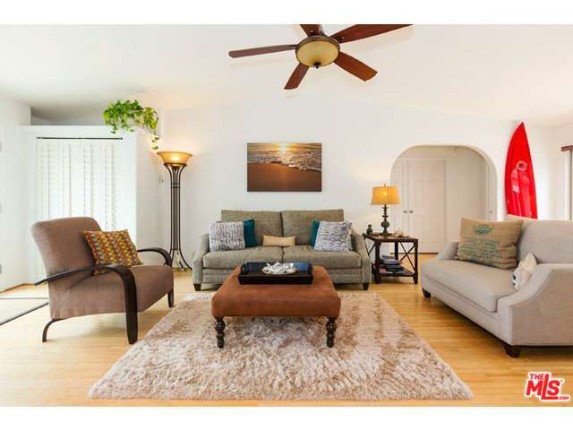 "Everything sells really, really well down here," said David Carter, an agent with Pritchett-Rapf Realtorswho specializes in mobile home sales. He recently sold a unit for $2.1 million.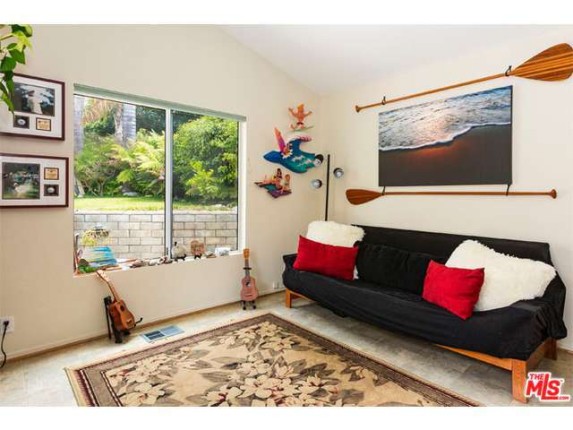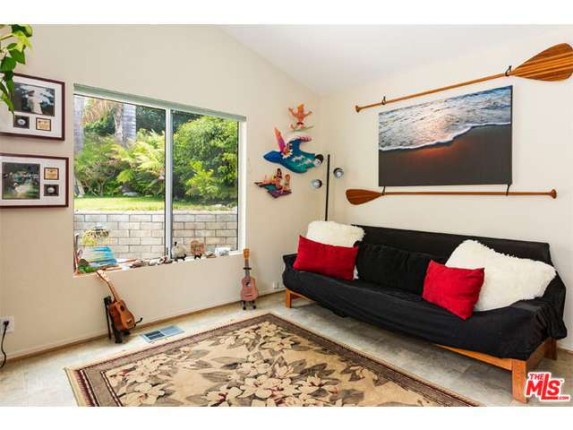 Besides Paradise Cove, there is a park further north, at Point Dume, on Zuma Beach. If Paradise Cove is a relaxed surfing community, Point Dume is a country club. Residents zoom to the beach on golf carts, the preferred transportation mode, and share coin-operated laundry if their unit doesn't have a washer and dryer.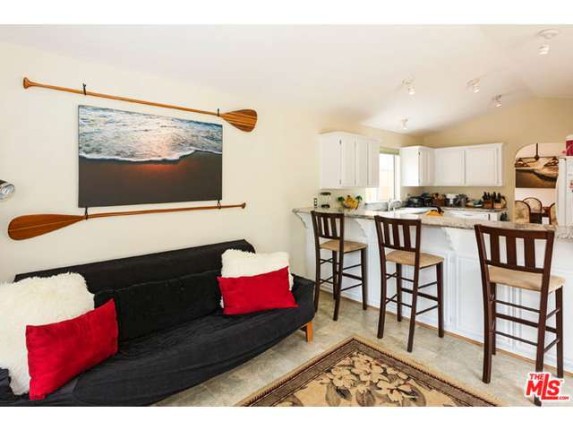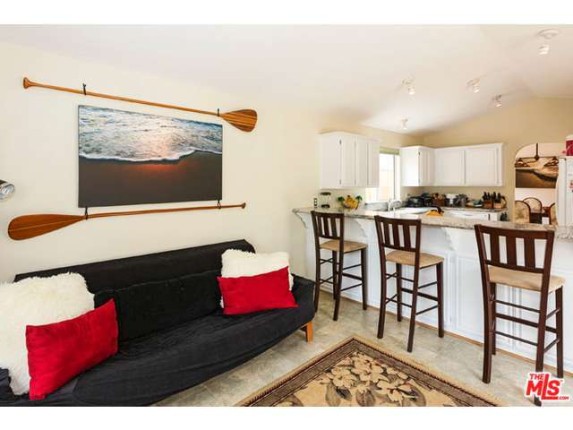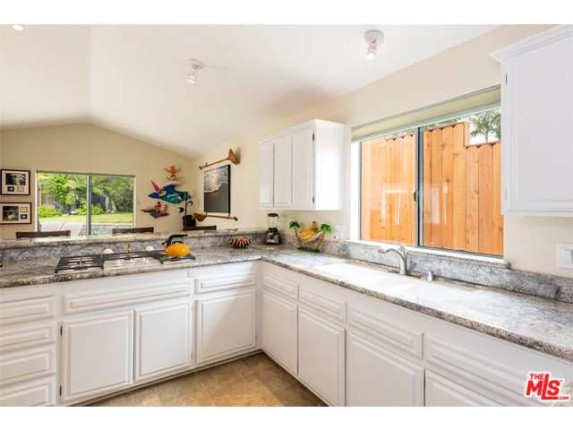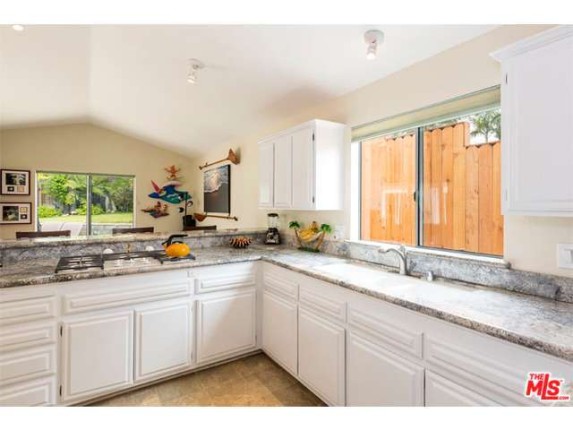 Both communities grew in the 1960s and 1970s, as celebrities flocked to vacation rentals overlooking some of California's most beautiful beaches.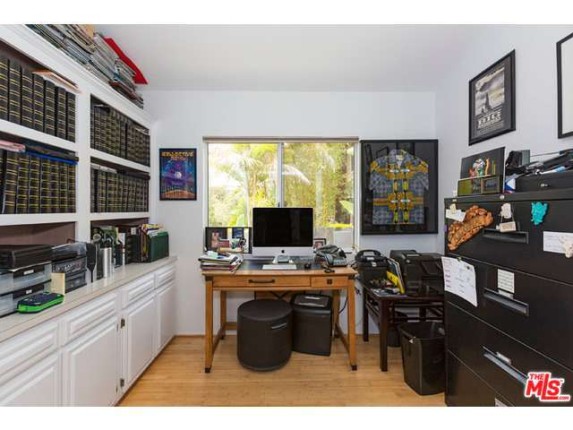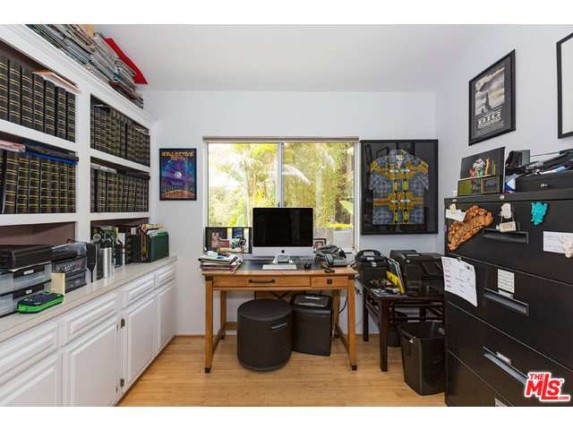 According to online reports, Matthew McConaughey, Pamela Anderson, Minnie Driver, former Los Angeles Times publisher Otis Chandler and Stephen Hillenburg, the creator of Spongebob Squarepants, have all resided at Paradise Cove Park.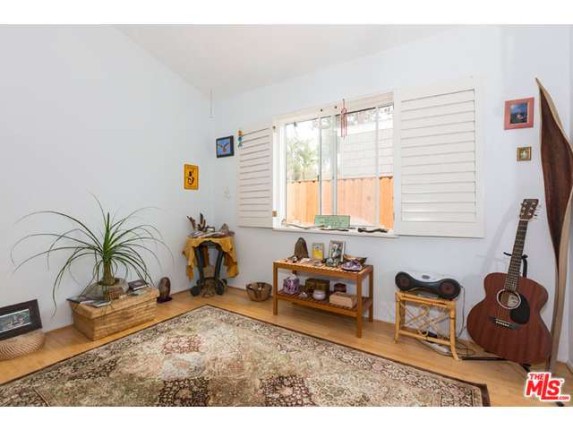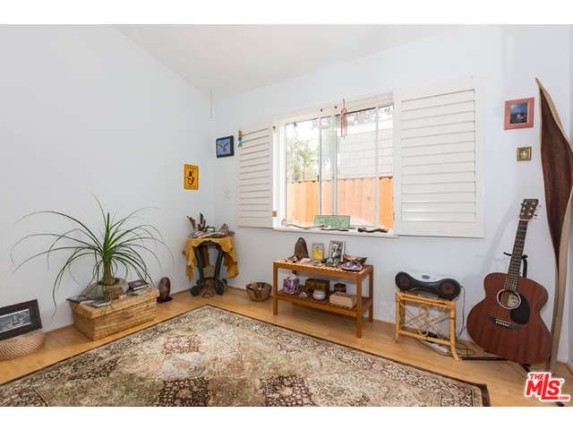 "People are trying to find that low-key feeling," said Eytan Levin, an agent with 4 Malibu Real Estate Partners. "It's a more affordable way to own something with access to these beaches where celebrities can feel like they can let down their guard." (Emily Heffter's story on Zillow's blog appeared at this link here). ##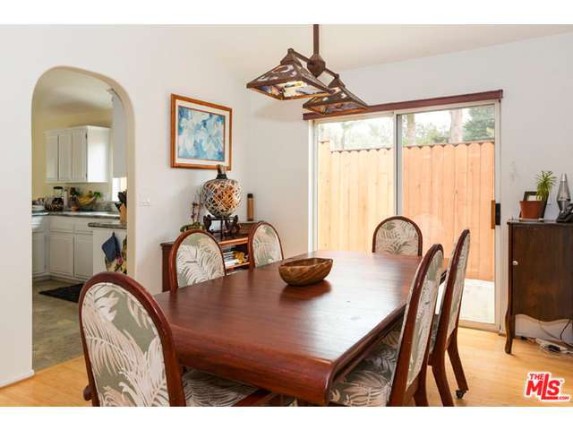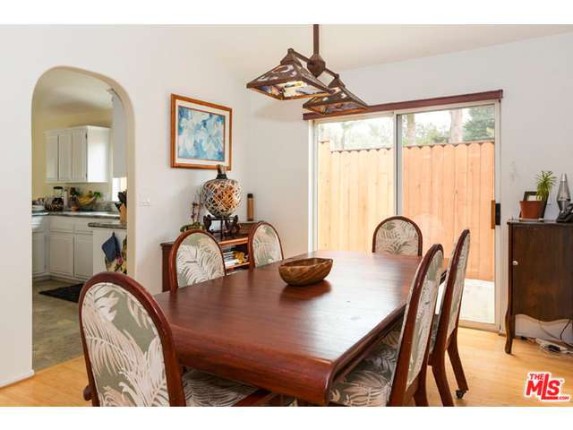 Equity Lifestyle Properties (ELS) colorful billionaire Chairman, Sam Zell, might have had a few choice words for the writer of this story.  Explaining to someone the proper name for a manufactured home land lease community, Zell said, "Pencil Head, it's not a trailer park!"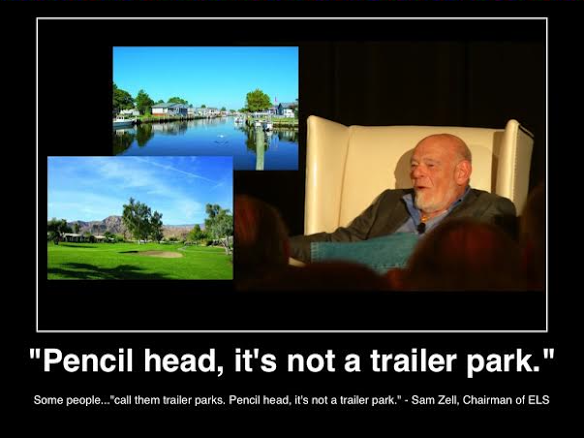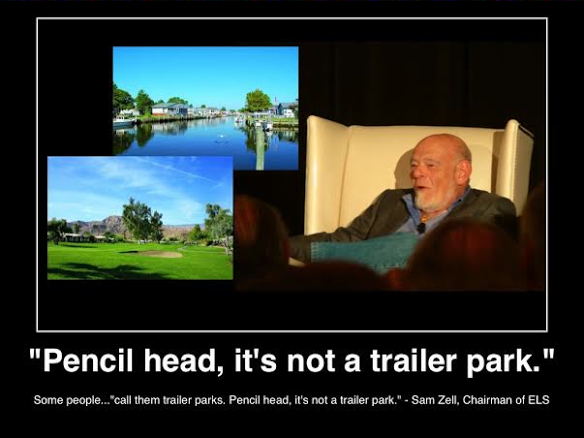 Zillow's writer is not alone in making that kind of mistake. A recent study shows that a number of MHC owners make that error, or call it a 'mobile home,' both are incorrect. But just as two African-Americans might jab each other in a friendly way with the "N word," that doesn't make it okay to say in a polite conversation. Similarly, the "T word" applied to a manufactured home is a legally, factually and emotionally misguided use of the word.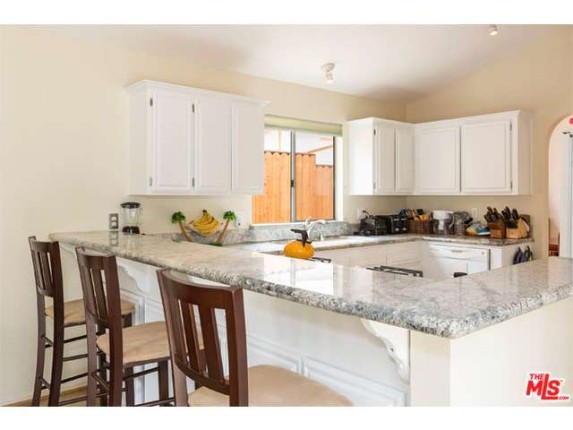 Here are some added facts from the Zillow Listing.
28128 Pacific Coast Hwy SPC 209, Malibu, CA 90265
4 beds, 3 baths, 2,200 sqft
For Sale
$3,750,000
Zestimate ®: $3,036,370
Est. Mortgage:
$14,373/mo
Remarkable Triple Wide Mobile Home In Paradise Cove Mobile Home Park! Centered Around It's Over Sized Backyard And No Neighbors Behind You This Home Offers Extreme Privacy. Included Are 4 Bedrooms And 3 Full Baths, Plus Office, Indoor Laundry, Large Driveway And Front Parking Area. It Is One Of The Few Units With A Two Car Garage That Can Be Used For Parking Or Converted Into An Additional Private Guest Or Office Suite.
More Facts:
Mobile / Manufactured

Built in 1991

Price/sqft: $1,705

MLS #: 14-774245
Features
Flooring: Other

Gated Entry

Hot Tub/Spa

Patio

RV Parking

Security System
The 4 Malibu.com listing description below, also included additional photos: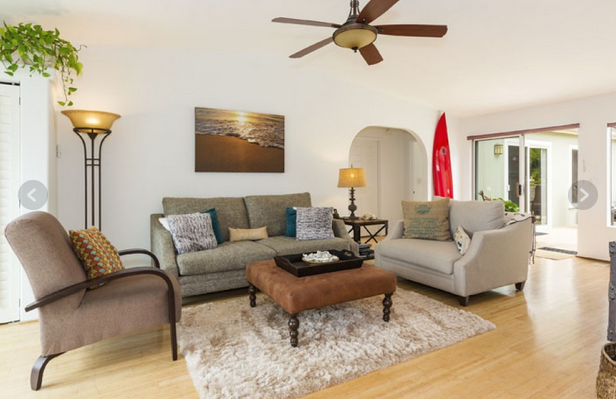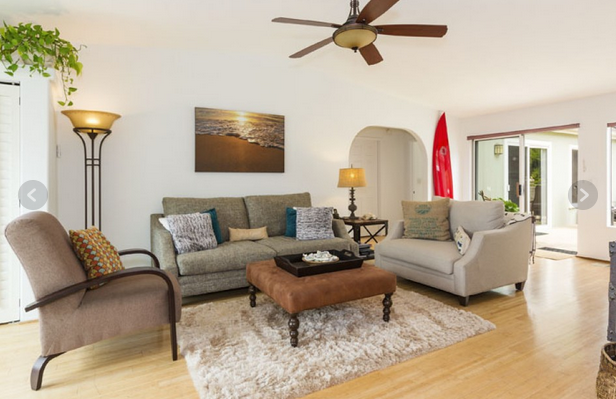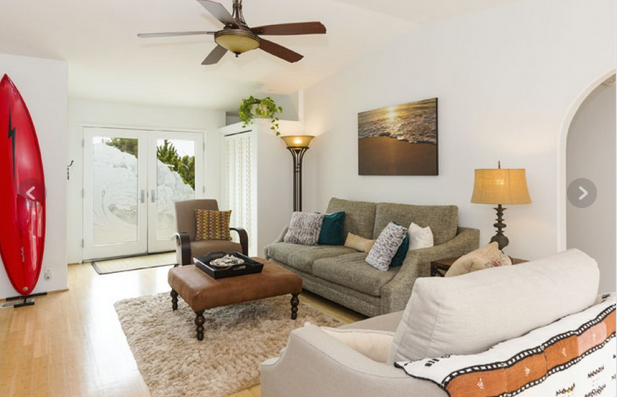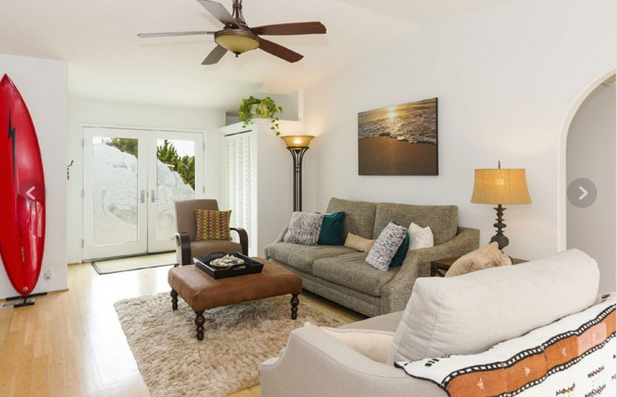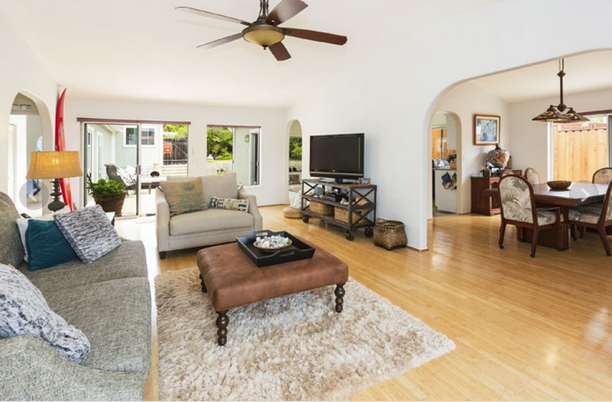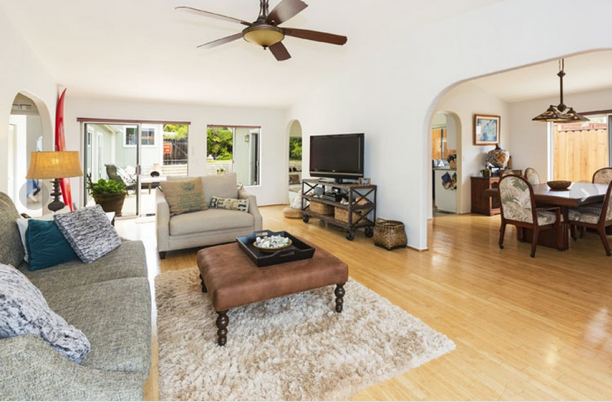 Paradise Cove
Remarkable triple wide mobile home in Paradise Cove Mobile Home Park! Centered around it's over sized backyard and no neighbors behind you this home offers extreme privacy. Included are 4 bedrooms and 3 full baths, plus office, indoor laundry, large driveway and front parking area. It is one of the few units with a two car garage that can be used for parking or converted into an additional private guest or office suite. Within the park the home is located a few short steps to the clubhouse, beach access and additional guest parking. Don't miss this opportunity to own your slice of Paradise Cove! Very low rent space and many custom features. So much to offer!
Listed with:
Eytan Levin | 4 Malibu Real Estate Partners
Mobile: 310.924.0806 | Office: 310.456.0220 | Fax: 310.456.9424
Email: Eytan@4Malibu.com ##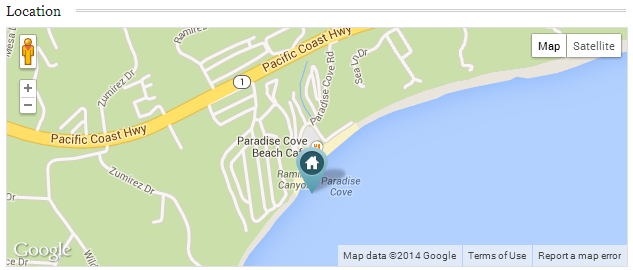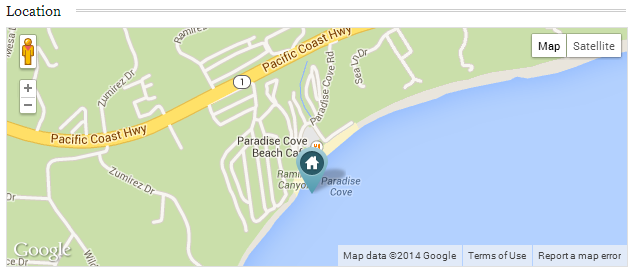 Map credit, Google.com
Modern Manufactured and Modular Homes Defy Old Stereotypes and Images
Manufactured homes today are stronger, smarter, safer, stylish and offer major savings vs. other 'apple to apple' housing comparisons.  Not knocking the older homes from which they evolved, but manufactured homes are not "mobile homes!"
Frankly, the home shown above could cost far less at some other location. But location is part of what the price tag covers! As Zillow's report noted, it is a fraction of the price of similar conventionally built houses nearby. That's the point.
Apples to apples, common sense tells you that what is produced in a plant will cost less in labor, have less waste – thus is greener and saves on material costs – and will be more precise than what is built in the open one-at-a-time.
Real estate pro Ilyce Glink and Sarah Susanka, Sustainable Architecture professional, addresses that in this YouTube video.
Whatever your income level, odds are good there's a factory home building option that makes sense for you. ##

By L. A. "Tony" Kovach