Anyone shopping for a new house has probably spent a significant amount of time wrestling with a list of all the things they'd like in their new home. A garage to store bikes, a front porch for Sunday morning coffee, a walk-in closet, a kitchen island—the list is hard to fulfill.
But homebuyers and renters might be missing the single, best option on the market.
The mobile homes of years past have evolved into efficient, beautiful homes built under strict federal manufacturing standards so they're not only a great price, but they're built to last.
Today, manufactured homes have a plethora of new and surprising features that are drawing the attention of potential home buyers across the country. Plus, renters and buyers alike will find that they can fulfill all the items on their wish lists without breaking the bank.
According to the U.S. Census Bureau, purchasing a manufactured home costs new homeowners aabout half the price per square foot when compared to conventional (on site or "stick-built") houses.
For those looking to rent, the cost is often much less than a comparable three bedroom, two bath apartment.
Simply put, individuals can afford a modern manufactured home much more easily than other traditional options.
Beyond the Cost
The reasons manufactured homes are becoming such a popular decision today are many. Here are the top 5 features that help potential shoppers realize how far manufactured homes have come.
1) Smaller Footprint, smaller utility bills – 
An up and coming trend that is being seen around the country is that of small or even tiny homes.
The reasons individuals list for moving into a miniscule, yet well-ordered space often includes the fact that utilities will be very low, a big plus for someone on a tight budget or even someone just worried about leaving behind a big carbon footprint.
Because a modern manufactured homes come in a variety of sizes, including those with a modest footprint, plus their built to energy-efficient federal rating standards, you can be sure that gas and power bills will be lower in a manufactured home. That means ongoing, monthly savings you can add to the already smaller up-front cost in comparison to a traditional stick-built home.
Drone video footage of a manufactured home community in Ohio. 
Today's manufactured homes aren't grampa's trailer, or your uncle's mobile home.
Manufactured homes offer more privacy than an apartment,
but less upkeep and lower maintenance than conventional houses.
2) Open Floor Plans
One of the most sought after features in a new home is an open concept floor plan. Homes with open floor plans feel bright and spacious, with higher ceilings and more natural light. The kitchen is connected to living spaces, creating a comfortable atmosphere that's conducive to both entertaining and everyday life. No one is stuck in the kitchen preparing the food while everyone else visits in the living area. Today's modern manufactured homes are a far cry from the cramped, tight spaces of yesteryear's mobile home. With contemporary lifestyles in mind, new open floor plans have spaces that flow seamlessly from one to the next.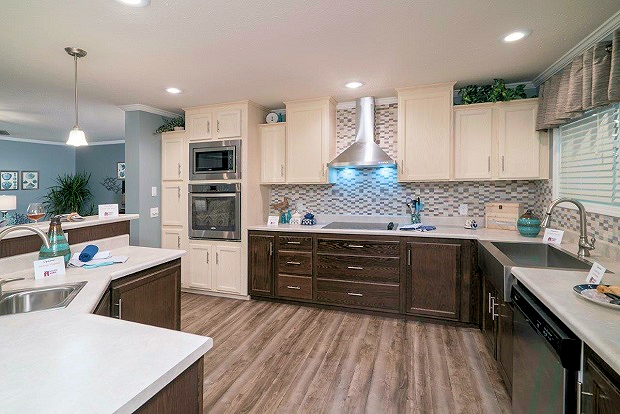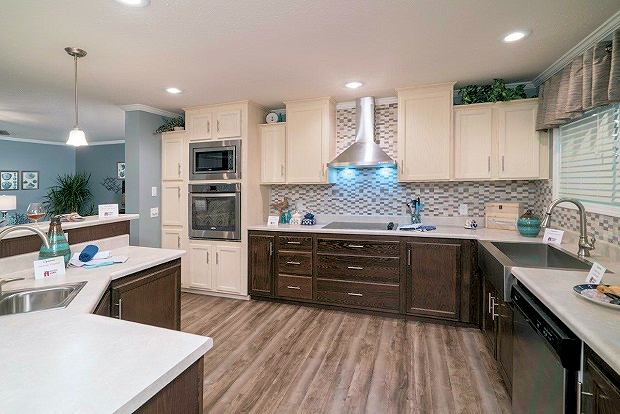 3) State-of-The-Art Kitchens and Baths
A kitchen is one of the most influential selling points in a home, and many manufactured homes boast fabulous kitchens that exceed expectations.
If you are looking for a high-end kitchen with plenty of space to cook in, you are sure to fall in love with those found in may modern manufactured homes.
Features can include: granite countertops, energy-efficient appliances, and ultra-modern fixtures added to a very user-friendly floor plan ensure that potential homeowners will fall in love with our kitchens.
Bathrooms can include spa-like features such as garden tubs and amazon rain showers, features that are extremely affordable in a manufactured home. Plus, updated kitchens and baths are not only sought after features of new homebuyers, they also increase the value of a home, not matter how it was built, helping it to retain its value.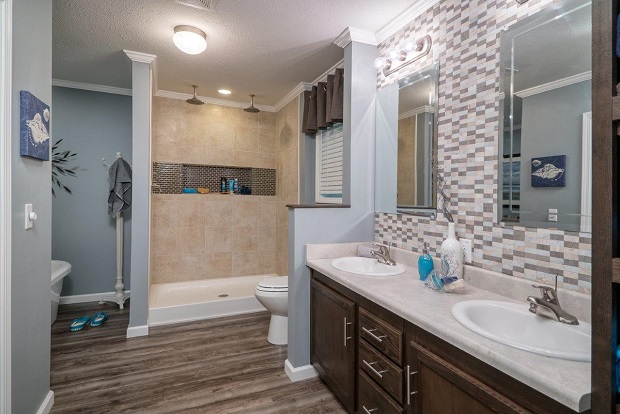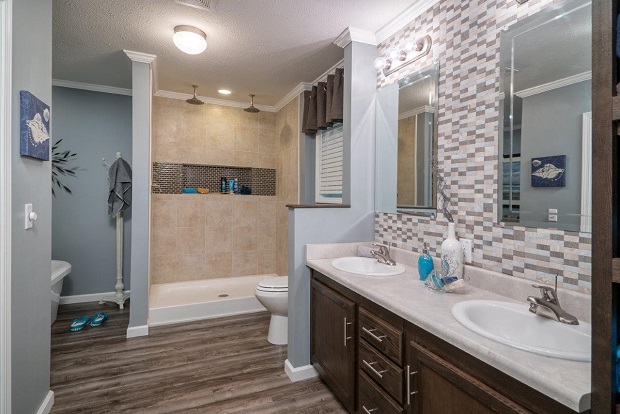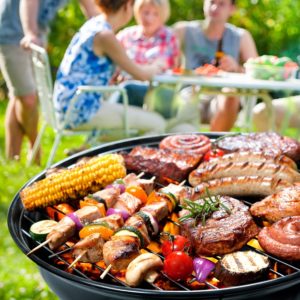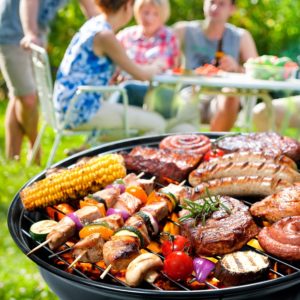 4) Extra Spaces
While it is easy enough to point out the many amazing features inside of newer manufactured homes, we cannot forget to point out the extra spaces that come with many homes today.
Individuals who are insistent that they need to have a storage shed, double car driveway, a large deck for grilling, or a welcoming front porch are certain to appreciate the fact that many manufactured homes today offer these options.
This opens possibilities for families and pet owners, too, who want an outdoor space to play, or for the person who'd like to enjoy a garden.
5) Master Planned Communities
A well-planned community can ensure that new manufactured home builders are able to enjoy all aspects of where they live in addition to their new home.
These planned communities often have swimming pools, designated hiking or walking trails and even a clubhouse meant to benefit the entire community.
Many communities are planned with location in mind, often located conveniently near other attractions, such as golf courses, shopping centers, restaurants and universities. This type of community has a tendency to enhance positive interactions between neighbors, creating a close-knit feel. Many communities hold events for its residents, such as barbecues, games, giveaways and other activities that give residents a sense of belonging.
UMH Properties can show you some of the surprising features that are available in manufactured homes today. UMH has experienced sales representatives who can help you find a home with floor plans, features and color palettes to suit your style. And just as importantly, you can do all of this within your budget. Because UMH has properties in many settings and locations, we can certainly help you find a place that is just right for you.
Plus, UMH also has numerous Sales Centers for those who are interested in purchasing manufactured homes for their own private land. UMH Sales Center experts have helped customers place homes on a crawl space or basement foundation, too. You are sure to be impressed with the many options as well as affordability, durability and the low cost of these fantastic modern living spaces. ##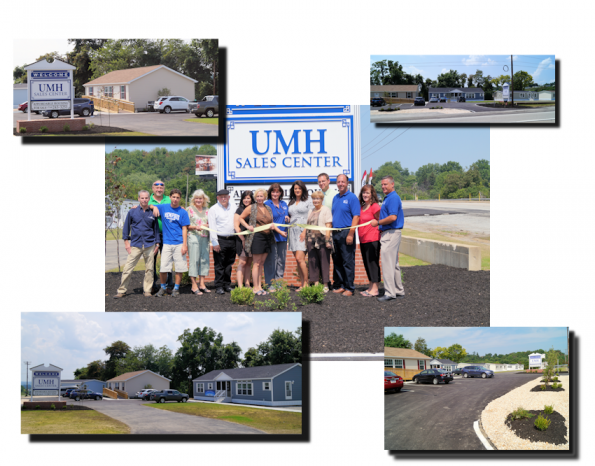 (Editor's Note: UMH Properties is one of the largest operators of manufactured home communities in the nation, is listed on the NY Stock Exchange. This article first appeared in Bakken, and was reproduced here with minor edits, upon the written request of a Bakken executive. UMH is a periodic sponsor for LifeStyle Factory Homes, LLC, the parent company for MHLivingNews and MHProNews.com.)