Manufactured housing is pretty common on the mainland of the United States. But for a variety of reasons, manufactured home living has not yet caught on to a large degree in the Hawaiian Islands, the 50th U.S. state. That may be changing soon.
KHON-TV  in Honolulu tells MHLivingNews  that a bill aimed at establishing manufactured housing communities throughout the state of Hawaii moved forward earlier this month in the Hawaii State Legislature.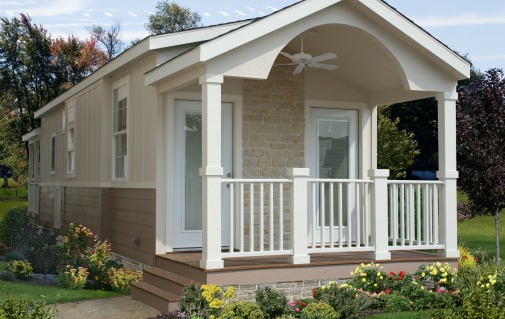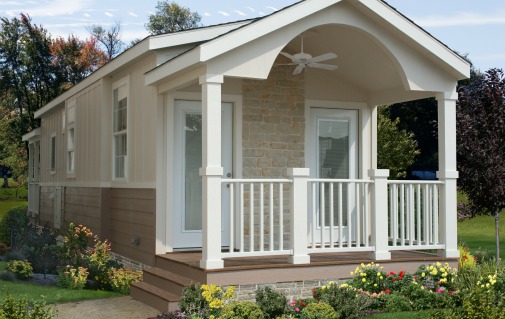 Single sectional manufactured home, photo credit – whitenation.
HB1265 would require the Department of Land and Natural Resources to provide the communities with manufactured homes or shipping containers converted into homes for low-income families. DLNR would work with the Department of Human Services and the private sector to develop these communities.
"We would work with not just housing agencies, but various agencies. If they need it for a specific purpose, we'd set aside the land, essentially transfer the management of the lands to them," explained Ian Hirokawa from the Department of Land and Natural Resources.
Bob Nakata of Faith Action for Community Equity testified in support of these micro-units that might be made of converted shipping containers. "The model we have cost us $11,000 and even that is very low, but it does bring housing within reach of more of the people of this state," he said.
These communities would be reserved for families with incomes no more than 250 percent of the federal poverty level.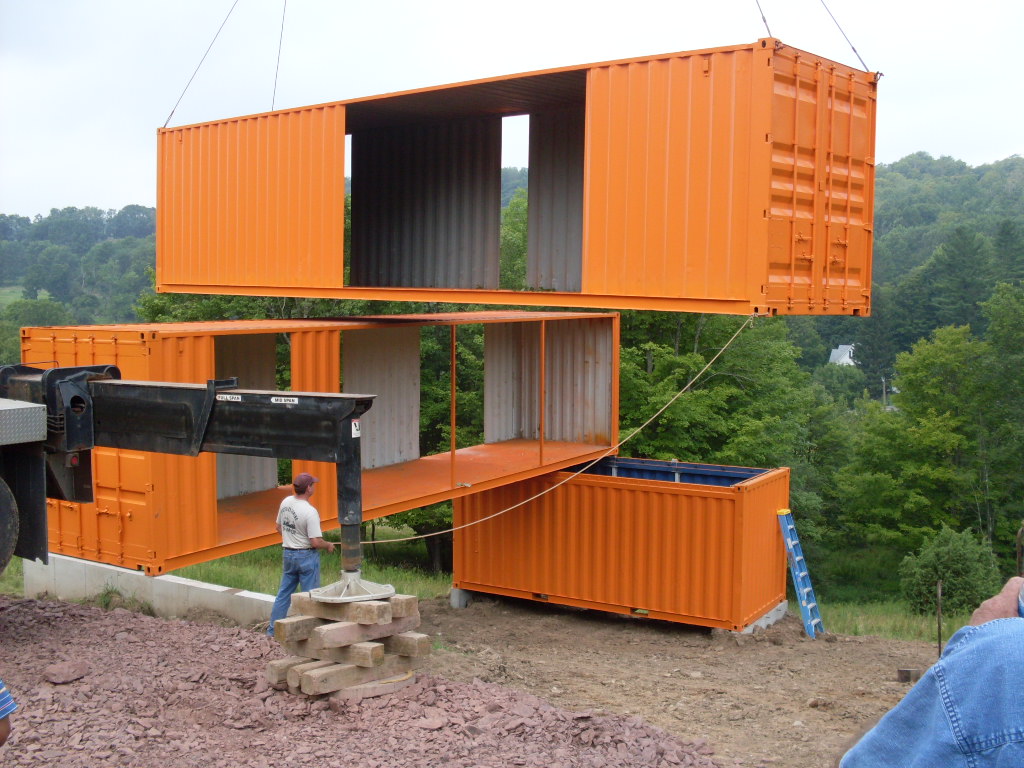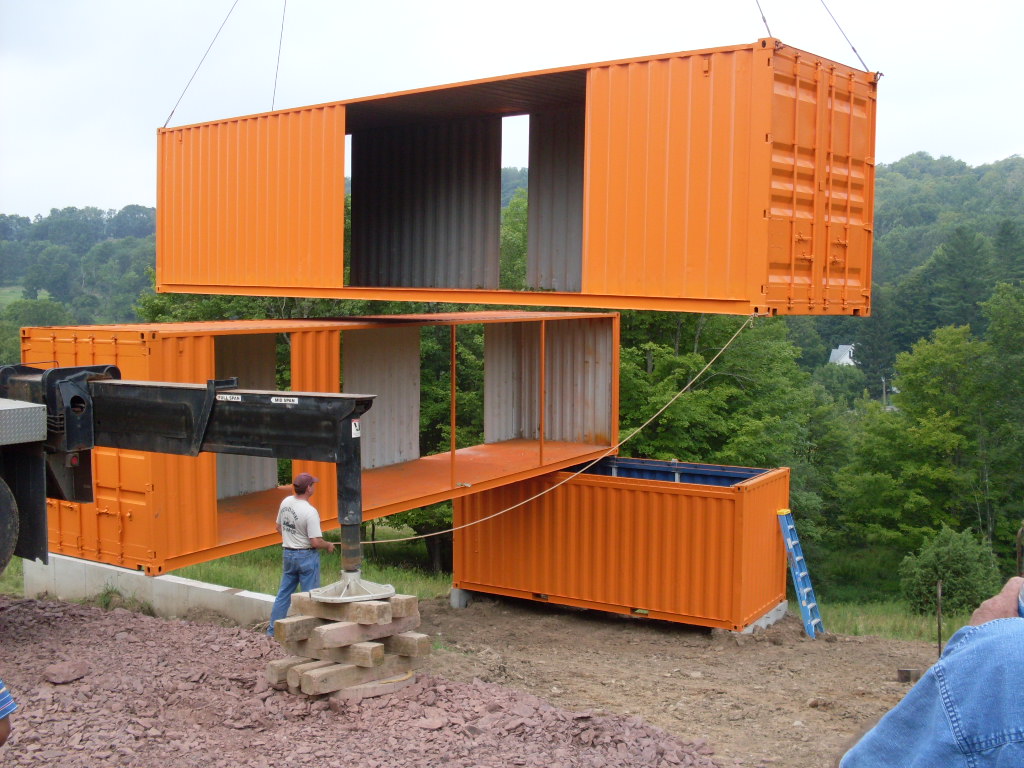 Container houses are about the size of a 'tiny house,' roughly 320 square feet or less.
By contrast, single section manufactured homes usually start around 784 square feet up to about 1200 square feet. Multi-sectional manufactured homes can be 1000 square feet to 3000+ square feet.
Photo credit above = bigbigtech.
Past Efforts at Bringing Manufactured Housing To Hawaii
Someone who knows all about manufactured housing in Hawaii is Gub Mix. Mix owned a manufactured home retail center that operated in the islands for several years.
"Hawaii may be a state, but it's quite different from the mainland," Mix said. "There are several reasons why manufactured housing has not caught on to a great extent in Hawaii."
Mix explained that there is only one non-union port on the West Coast of the U.S. mainland, which would help keep the costs of shipping to Hawaii lower. While manufactured housing in Hawaii would cost more due to shipping than in the U.S., it would still be far more cost effective than other conventionally built homes there.
The U.S. Census Bureau states that the median value of owner occupied housing units in Hawaii from 2009-2013 is $503,100. That compares to only $176,700 in the U.S. overall. By comparison, the U.S. average for manufactured housing in 2013 was $64,000. Single sectional homes (UniSectional © homes) were only $42,200. Multi-sectional manufactured homes – what some call 'double wides' – in 2013 was only $78,600.
Eric Pape, Editor at Civil Beat, sounds off
Civil Beat editor Eric Pape outlined the need for affordable homes in Hawaii. "The creation of communities of manufactured homes in Hawaii could alleviate many of the housing problems encountered by the people who live here."
Pape says that housing prices are so high that most of the middle class can't afford to buy a home. This forces more people into rentals or crowded houses. Pape also points out that there are many people living in cars in addition to colonies of desperate people sleeping on sidewalks next to parks and beaches.
"Everyone knows that rents just keep going up in the islands, but wages aren't keeping up with rising inflation and rent increases," Charles Wathen, director of the nonprofit Hawaii Affordable Housing, explained. He says that the most popular job in Hawaii, which is retail sales, pays less than $11 per hour, and not much low-income housing is being built.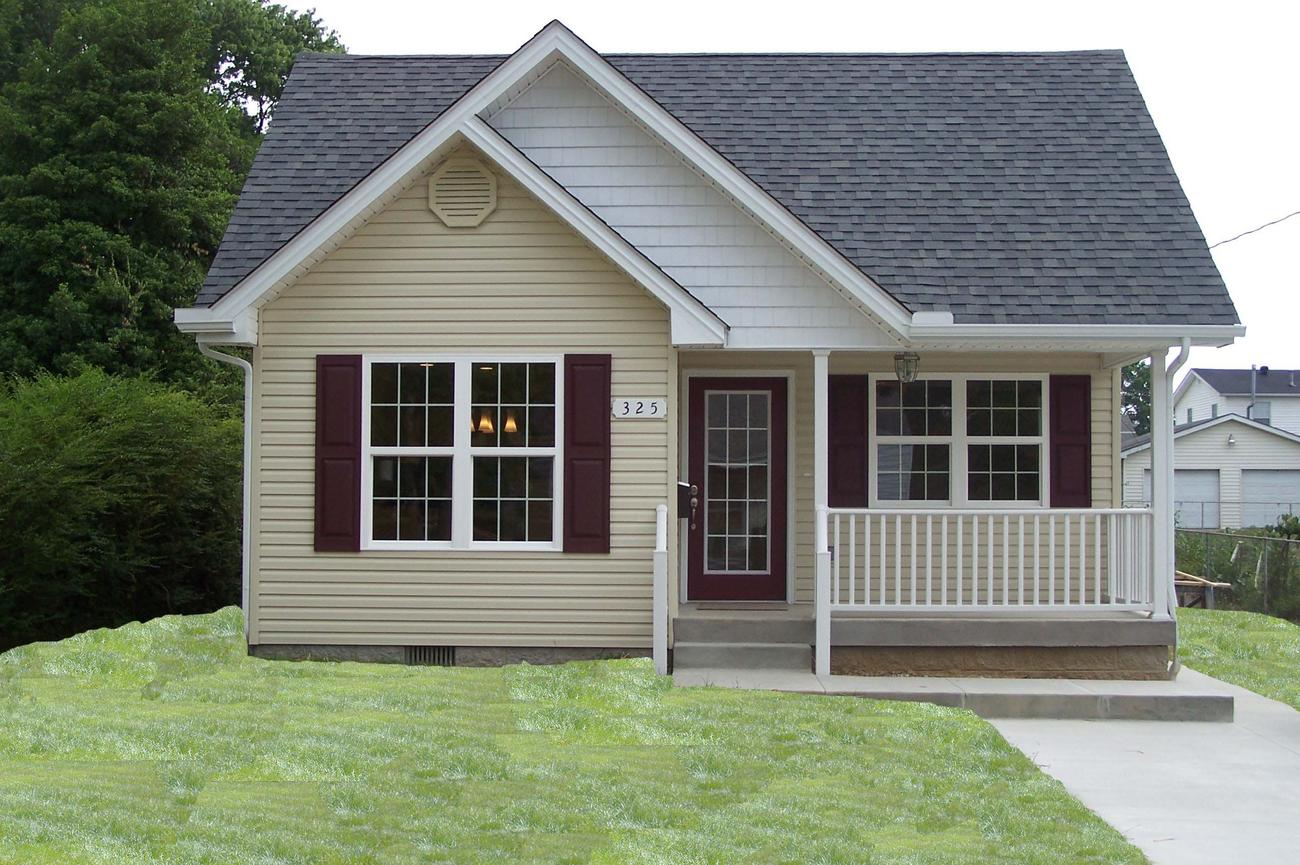 Photo credit = manufacturedhomes.com.
Pape is a believer that the answer to these problems is manufactured homes. He admits there are several roadblocks to this occurring, including stereotypes regarding manufactured homes, land costs, regulations, and a lack of will. But the advancement of legislation may be addressing some of these issues.
The Civil Beat editor points out that in 2013, 60,210 new manufactured homes were sold across the United States. "In California and Florida, people bought thousands of them. Texas took in 12,048. Hawaii was dead last in the nation – it purchased four. Yes, four," Pape stated.
Mix is well aware of the reasons and statistics Pape quoted. "We set up a model village of three or four homes that was beautifully landscaped," he said, "but still didn't sell the number of homes we had expected to sell." But it wasn't for lack of interest, Mix says. It was the snail pace of local officials who cost sales that could have otherwise have been closed.
Mix moved to Kona, "At least, there was a precedent on the Big Island, and we operated our dealership for a year and a half." He said they sold 25 homes in that time period.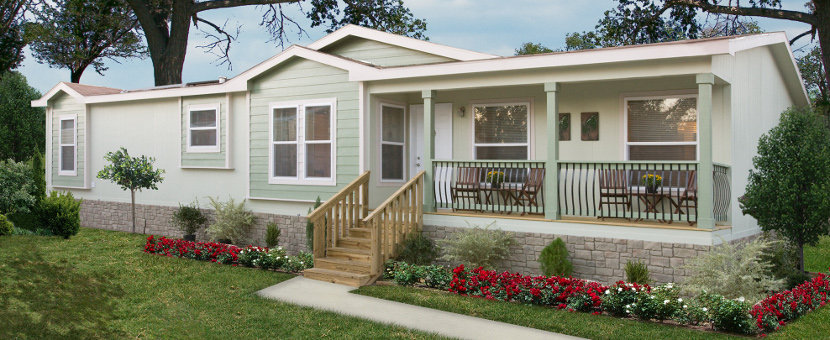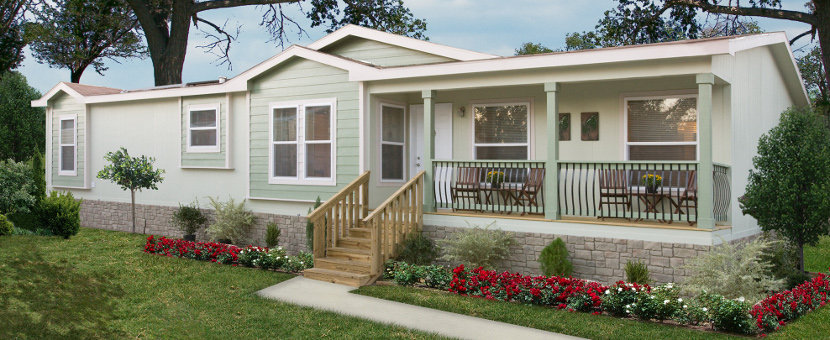 Photo credit = Karsten Homes.
MHProNews publisher, L. A. "Tony" Kovach, said that Hawaii provides unique opportunities. "The image issue on the mainland is largely the result of the old pre-HUD Code 'mobile homes.' Since those essentially don't exist in Hawaii, there is an opportunity for a fresh start. With good planning, manufactured homes could easily blend in with conventional construction, and at a fraction of the cost of Hawaiian housing."
Kovach said there was a side discussion at the recent Manufactured Housing Institute (MHI) meeting in New Orleans, LA about possibly producing manufactured homes on Hawaii itself, so that shipping wouldn't be needed. "Third party inspectors could be trained in Hawaii, when needed, so that flights from the mainland wouldn't be necessary."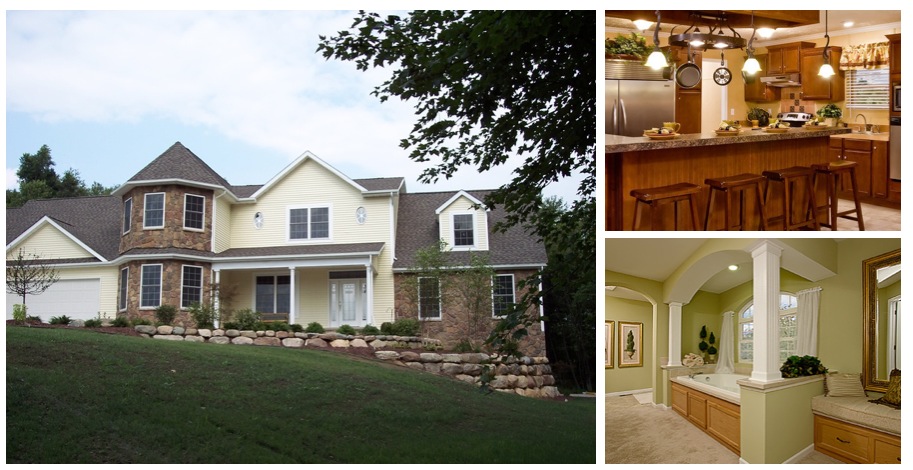 Photo credits = Louisville Show, Introduction to MH Opportunities Day
and Clayton Homes.
Pape believes that manufactured home communities could offer some big financial advantages to people in need of more affordable housing. "High-quality manufactured homes tend to cost 10% to 20% per square foot less than conventional homes on the mainland," he observed. "The homes are built in factories, not on-site at the mercy of wind, rain, sleet and snow, and benefit from bulk purchasing of supplies, not to mention assembly-line building techniques."
Sadly, he concludes that "amid a worsening crisis, the islands have…(missed)…one of the free market's most effective solutions for creating affordable housing for middle-class and lower-middle class residents."
Solutions to Bringing Manufactured Homes to Hawaii
Pape points out that Jean Lilley, executive director of Hawaii Habitat for Humanity Association, said that low-income housing builders and developers would gladly look at ways to build faster with pre-manufactured construction. The key would be setting aside affordable land to put it on. It would also help if the development of infrastructure was subsidized by authorities.
Charles Wathen, Hawaii Affordable Housing, agreed and said he could set up a manufactured home community that would offer locals rents they could afford if the land was free. He feels the state and city could benefit from doing this because the city loses more affordable units each year than it produces because of condo conversions and expiring deed restrictions. "A manufactured home community is such an obvious solution to the housing crisis," he concluded. ##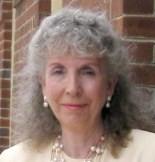 Article submitted by Sandra Lane.