We began sharing a periodic series of video interviews that we filmed in Ohio last year with manufactured home owners and housing professionals. We will soon be sharing other video interviews with experts, professionals and more home owners. That said, there are good reasons why we initially selected this part of the country to do these first videos.
Among those motivations was the fact that we had an opportunity to interview a manufactured and modular home retailer who saw himself and their family operation as a quality home builder. In fact, they do all phases of housing, from 'stick building' (conventional on-site construction), to the majority of their business; which is factory-crafted homes.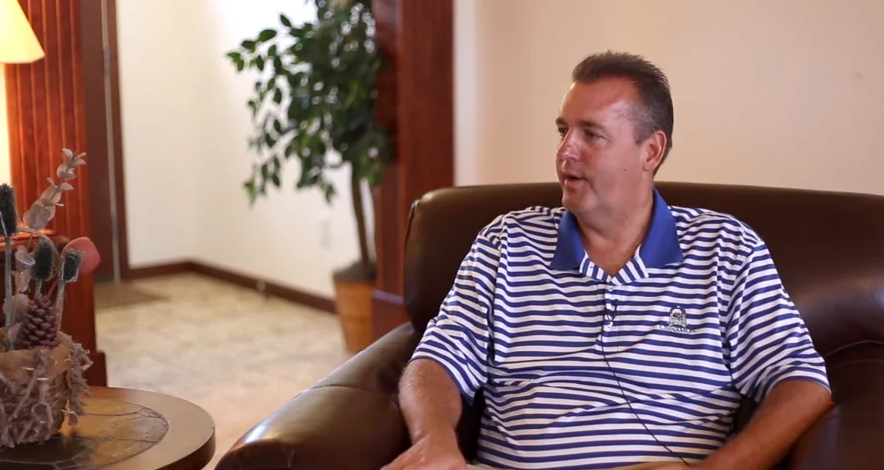 Evan Atkinson, Williams-Burg Square.
Having sold thousands of homes over the years, their experience and confidence shows. Let's dig into their story and share some more videos with you too.
Evan and his brother Jack Atkinson are the opposite of absentee owners. They are hands on in their business. Besides formal education, they learned the business from their parents and grand parents growing up. Each knows every phase of the operation. But each tends to focus on specific areas of their business, to keep all things moving smoothly for customers.
If you asked me to briefly summarize what they do, let me suggest these words. Factory-crafted homes done right; focused on providing a great, high value, home buying and ownership experience.
The proof that they do what they say is in the video interviews with their customers. You'll quickly see why they've won so many awards and are A+ rated by the Better Business Bureau.
With that introduction, now let's share a video with Evan Atkinson, of Williams-Burg Square.
Evan and their family are deeply involved in each of these phases of manufactured and modular home building.
Homes in developments, on scattered home sites that may be in towns or are rural, plus those in manufactured home communities.

This includes turn-key home building. From site preparation, to foundations, basements, garages and more, the team at Williams-Burg Square know how to do the job well. Again, the proof is in what their customers say.

The next video is with Curtis and Loraine Guthrie. We share their video here because they explain in their own words and answer this question: just what does it mean to a homebuyer when you have a factory homebuilder who knows how to do basements and site preparation properly?
 Homeowners Curtis and Loraine Guthrie, above.
Homeowner Joe Corbin, above.
What the Guthries' story spotlights is that Evan and their team know how to do personalized homes built for a specific home site. Federal government statistics tell us that such custom work is often far less expensive than having a conventional housing contractors do the work.
Millions of Americans are unaware that some of the commercial buildings and what looks like conventional homes they see are actually built in a factory. They are then permanently installed on-site.
The video below includes a subdivision of homes that the Atkinson family has built. Can you tell from the video that they were factory built? The Green At Vista, in Nashport OH is right by the golf course. We previously interviewed the manager and course pro, Ryan Schmidt. Please see Ryan's previously his shared video interview, linked here.
Businesses naturally have a voice in what manufacturers they represent. This next video was made of one of their dipslay models built by Adventure Homes, which provides homes in about two dozen states in the U.S. and into Canada.
This is one of the houses in the model home village on their
award winning display, seen in previous video.
Later this month, we plan to bring you another exclusive interview with a former federal government official who was in charge of the manufactured housing program. That video will tell you from yet another expert – who oversaw the inspectors who go to the factories – why modern manufactured homes rival or beat conventional building, and do so for a lower cost.
You can soon see other upcoming and informative exclusive MHLivingNews interviews! We have many video interviews with home owners, industry news-makers and experts to come, so please check back and stay tuned. ##

By L. A. 'Tony' Kovach.