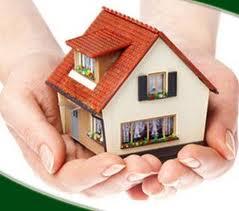 Southern Oregon University (SOU) students created a plan to provide more affordable housing in Ashland, Oregon by altering the city's code to make manufactured homes easier to install here.
The proposal will be presented to the Ashland Planning Commission on Tuesday, July 24. It would alter regulations on manufactured housing being placed on individual and developments lots.
"What our real mission was was to look at the code and see where the barriers were," said SOU professor, Patricia Acklin. "The bigger picture was to find ways to increase the stock of affordable housing in Ashland."
Professor Acklin's Planning Issues class worked on a solution to chronic homelessness and to overhaul the city's 20-year-old manufactured housing building code. Line by line review of regulations compared Ashland's code with federal and state law. This review process revealed opportunities that could make manufactured homes placement easier.
"I think some of the changes, like changing the size (restrictions) or getting rid of the garage (requirement), could potentially make it less restrictive to construct a manufactured home on a single lot," said Ashland planning manager Maria Harris. Harris explained that manufactured houses are typically far less per square foot than conventional on-site home construction.
Harris said manufactured housing could be turned into affordable rental properties as well. "It provides another option," said Harris. "Generally in an affordable housing project, you need several different options to meet different needs." Ashland City Councilwoman Carol Voisin expressed support for the plan.
SOU student Nils Holt's report to the Daily Tidings underscores a number of important points that ought to be considered by other states and local jurisdictions. When outdated myths and regulations are reviewed in the light of modern realities, acceptance of today's manufactured homes often follows. ##