Our video man is pretty taken by Olga. Charlie might be a tad embarrassed when I say so without warning him in advance about my publicly making comments like this.  But I'm on Pacific Time as I'm writing and Charlie and his S.O. are on Tampa time and fast asleep. As a military veteran, I'm hoping his lady in the Tampa metro will be patient with him when I say, that Charlie really, really had fun with the video of Olga Pecanac, the owner of Olga's Place restaurant in Westville, Indiana.  All innocent fun and professional, of course.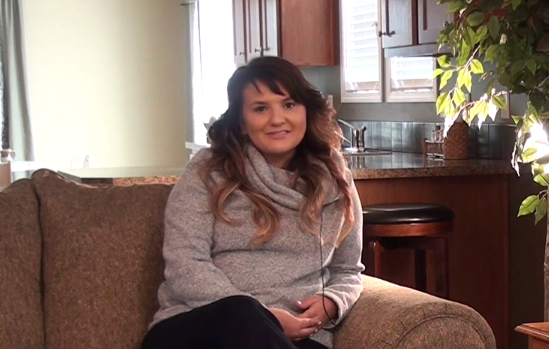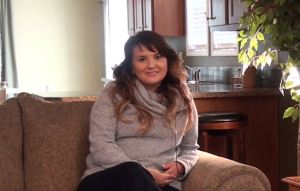 Olga is not from the U.S. as this video will make clear. She and her family are from Croatia. She has a fine restaurant that we went to daily for lunch while we were in Westville. Besides the tip, here is the 411. Her pizza is terrific. Don't even think about going anywhere else if you are within 20 miles of her downtown restaurant.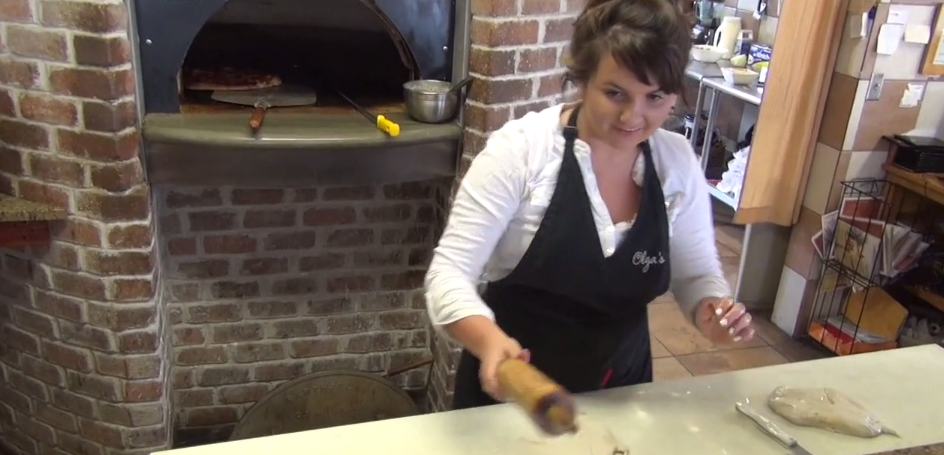 We were having a chat while eating at her place, when I invited Olga to tour New Durham Estates MH Community the next day. Olga immediately said, yes. The video will tell the story from there. She volunteered to be on this video as do others, with no strings attached.
You'll see cutaways of the model home at New Durham Estates that Olga toured.  You'll get her take on the Fath family, manufactured home living and New Durham Estates MH Community, along with some video of residents and team members there. Of course, you'll see Olga and her mom!
We'll bring you the video of Olga's Place restaurant, hopefully by mid-May. Don't miss it. Its not Alice's its Olga's!  So you can't get everything at Olga's, but what you do get is surely worth the trip.  We'll plan to stop by again on our way to Michigan on our lates Inside MH Road Trip next week. 
Watch for more Inside MH Road Show videos again next week. We'll plan to be touring a manufactured home production center next week, and will be in Kalamazoo, Michigan too. Kindly stop back in and see the latest. Pass the good word onto your friends. ##

by L. A. "Tony" Kovach.