by Katy Weldon


Something amazing is happening to older mobile and manufactured homes in certain areas of California and other parts of the United States. They are in demand!
As regular readers of ManufacturedHomeLivingNews know, no mobile homes have been built since June 15, 1976, when the federal manufactured home construction and safety standards went into effect, creating manufactured homes. The mobile homes and manufactured homes built in the 1970's and 1980's are once again a sought after commodity. This is a trend brought on by two separate, yet linked factors. Namely, the Boomer generation and the economic downturn.
 Society, as a whole, has never been prepared for the Boomers beginning with grammar school. Due to the vast numbers of 'baby boomers,' they have driven market trends for decades. So, Boomer's choices continue to dominate sales and product development even in retirement. They are the force of change in whatever decade they enter.
 Today's Boomers are often finding their financial plans altered, whether from retirement or economic cutbacks. But they still want to emulate their pre-retirement lifestyle as best they can! They want to live well without being tied to a mortgage.
To further understand this trend, I consulted my friend Carole Stephen. Carole is a real estate agent in the Palm Springs area. Her company is Date Palm Realty in Cathedral City, CA. Carole explains that couples in retirement are ready to simplify and streamline their lives; however they still want the amenities they enjoyed during their working years. They are looking for affordable ways to accomplish this. Hence the increased sales of older factory built homes in desert or other communities.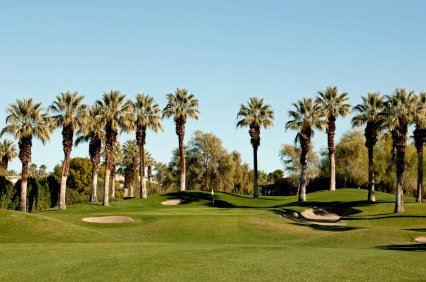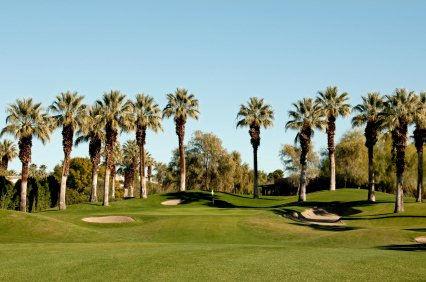 Palm Springs, Palm Desert, Cathedral City, all are among the traditional vacation destinations for the Boomers. This is where many wanted a 2nd home "Someday." They enjoyed their time here. They made good memories here.
 So, when the possibility of having a home on a golf course, with great views and low monthly costs came along…..these were the ingredients for a positive buying experience. Here they could play golf every day, enjoy great entertainment and shopping. Plus they have some of the finest health care in Southern California. Add to this one key additional component…these homes are affordable. Very affordable!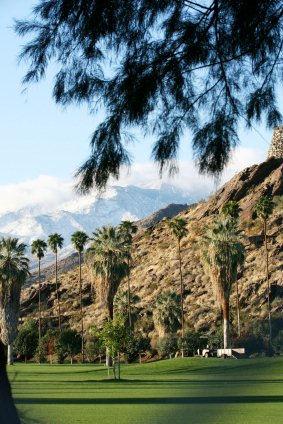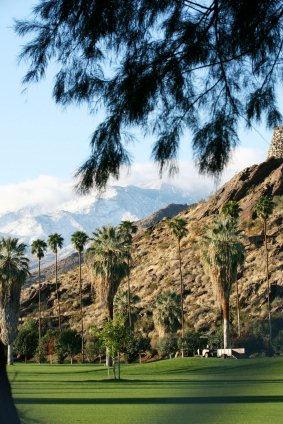 Is there a downside? Well, yes there is. Purchasing a home that is at least 30 years old naturally provides challenges because they usually need renovation. Although these things can be time consuming and frustrating they are not (in this case) as expensive as one might expect.
 Design Concept has recently been involved with 2 of these renovations. Both clients will have, once all the changes and additions are made, approximately $35,000 to $40,000 thousand invested. That is the total…including the updates and the price of their homes!
 Not bad for a neat retirement pad on a golf course in a resort town!
 Is it any wonder my realtor friend, Ms. Stephen, is busy?
I also spoke to my friend David, general manager with Skyline Homes in Woodland, CA. He told me that similar trends are happening in Northern California as well. My contacts in other U.S. Markets suggest that a similar pattern is holding true for nicer manufactured home land lease communities in other parts of the country. In fact, manufactured home retailers also report they 'can't keep in inventory' nicer pre-owned manufactured homes, because they are selling so quickly.
With so much that is negative in housing news, it was great to work with customers in such a positive environment. We shared the excitement of watching everything come together, as they looked forward to their fine life style ahead.
 The best part was the minimal price for their retirement dream home. It's almost impossible to imagine considering the enormous prices of past years, but what is it they say about an "ill wind?" Every problem is indeed an opportunity in disguise. All it takes is a creative, goal orientation and a can-do spirit. ##


Katy Weldon Owner/Principal Design Concept 3905 State Street Santa Barbara, Ca. 93105 805-844-5060 Katy Weldon has many years owning and managing her own model home company. She has served both manufactured and site built home companies in several states. She has promoted the concept of Interior Marketing as opposed to the traditional idea of interior design because in the world of display homes that is the service her company is providing. Ms. Weldon firmly believes that the process can be affordable and will relate to a home buyer, retailer or community customer, no matter what that buyer profile may be.