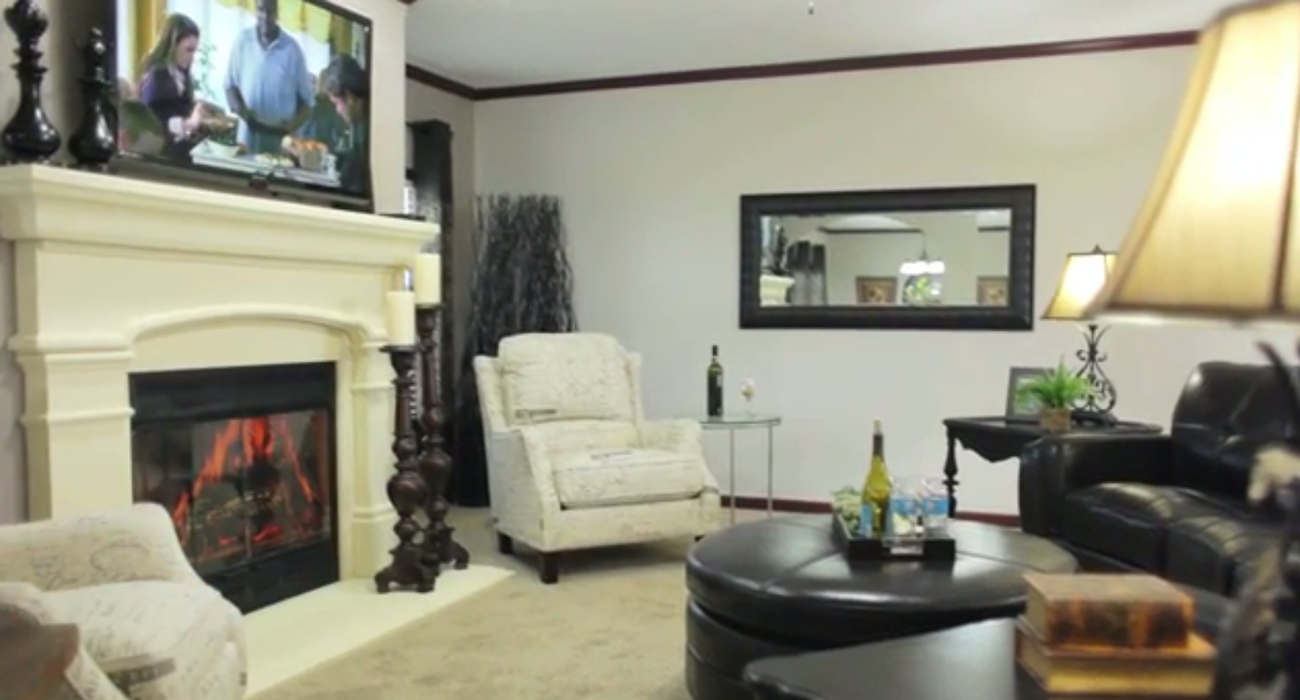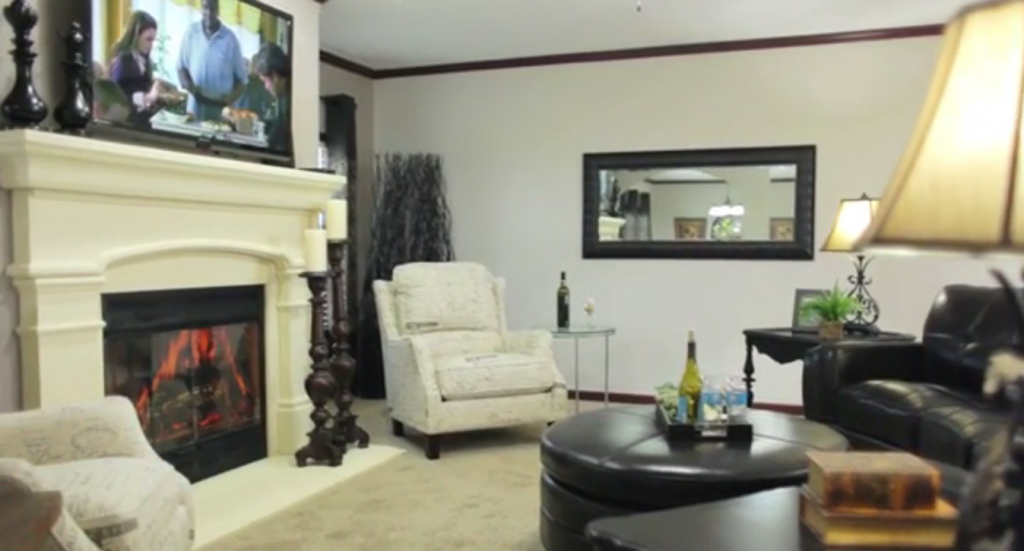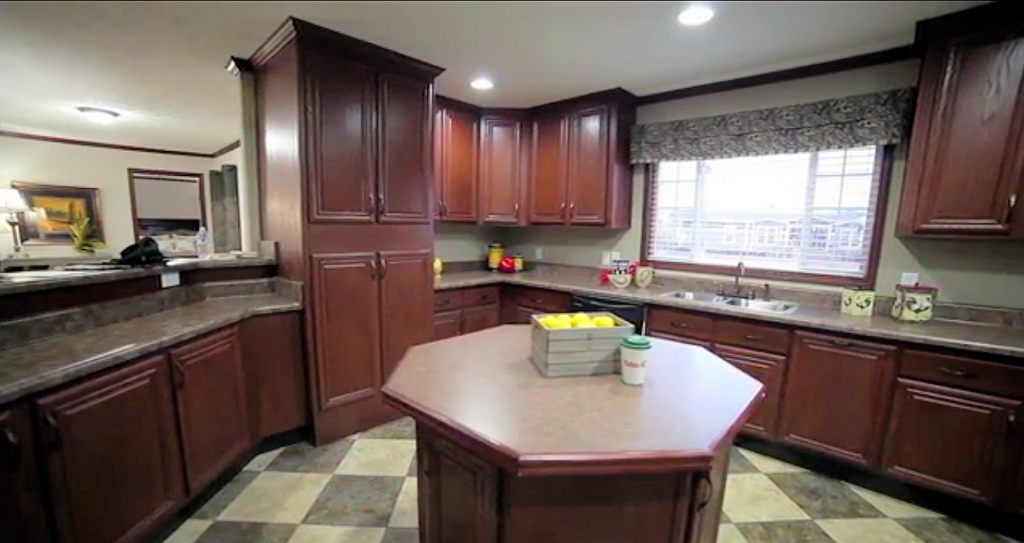 These photos are stills from the video below,
note that the camera angle is done for effect!
This week's featured home is brought to us courtesy of Manufactured Homes, a company which provides us with video productions and by way of disclosure, they are also a sponsor for this website. This home is a model built by Kabco Builders, Inc. and was featured at the Tunica Manufactured Housing Show.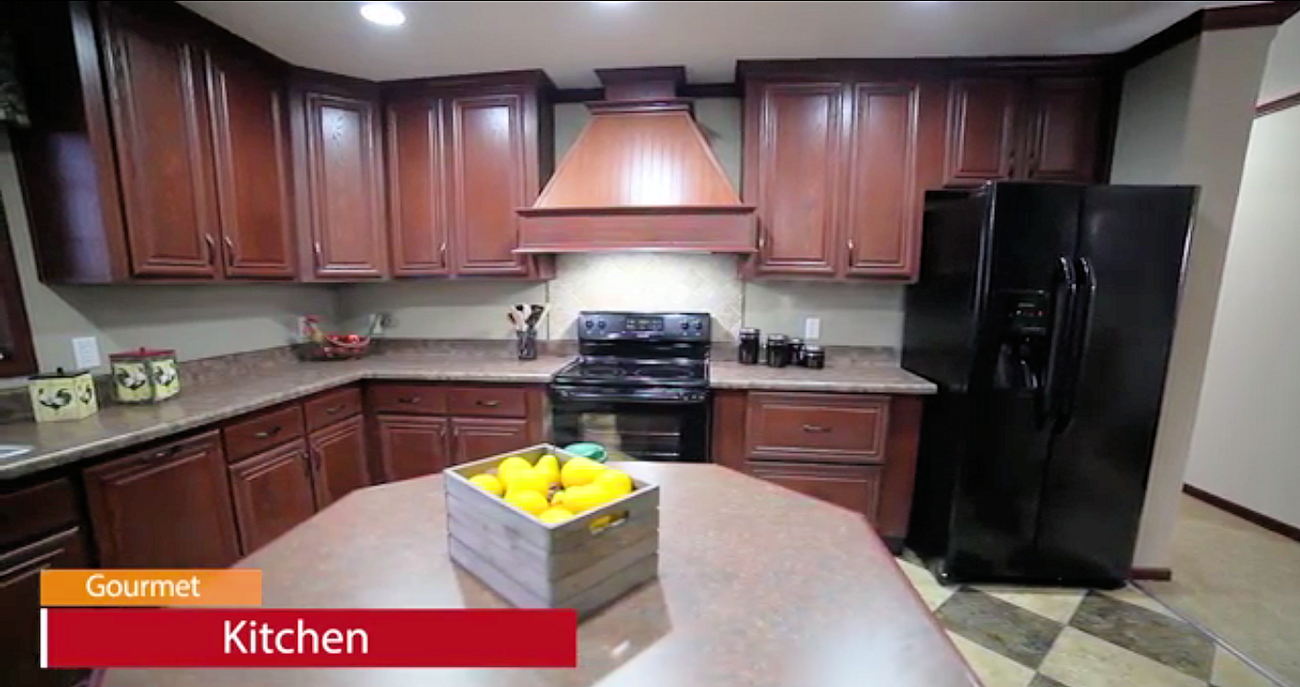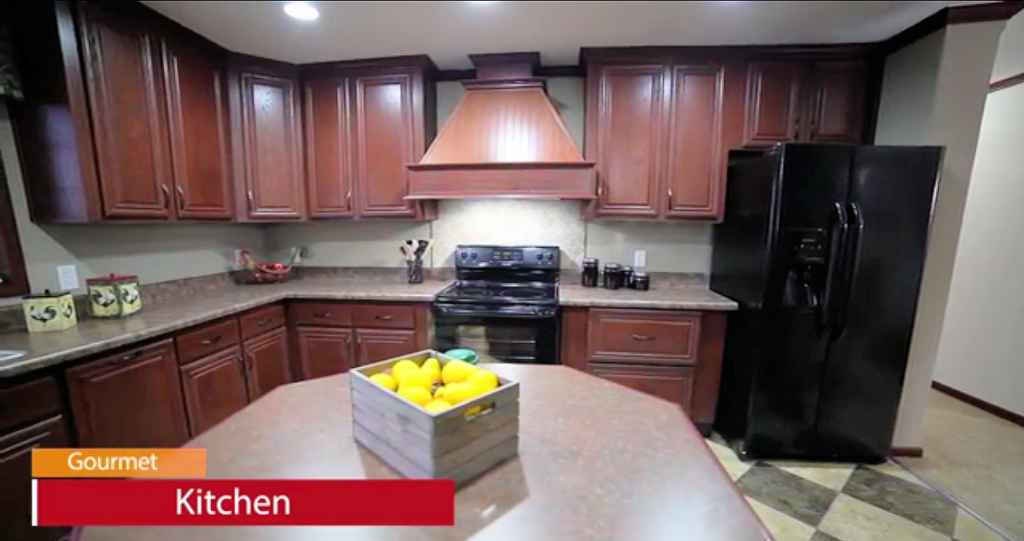 The Tunica MH Show is a 'trade event,' which means it is only open to specific housing professionals, not to the general public.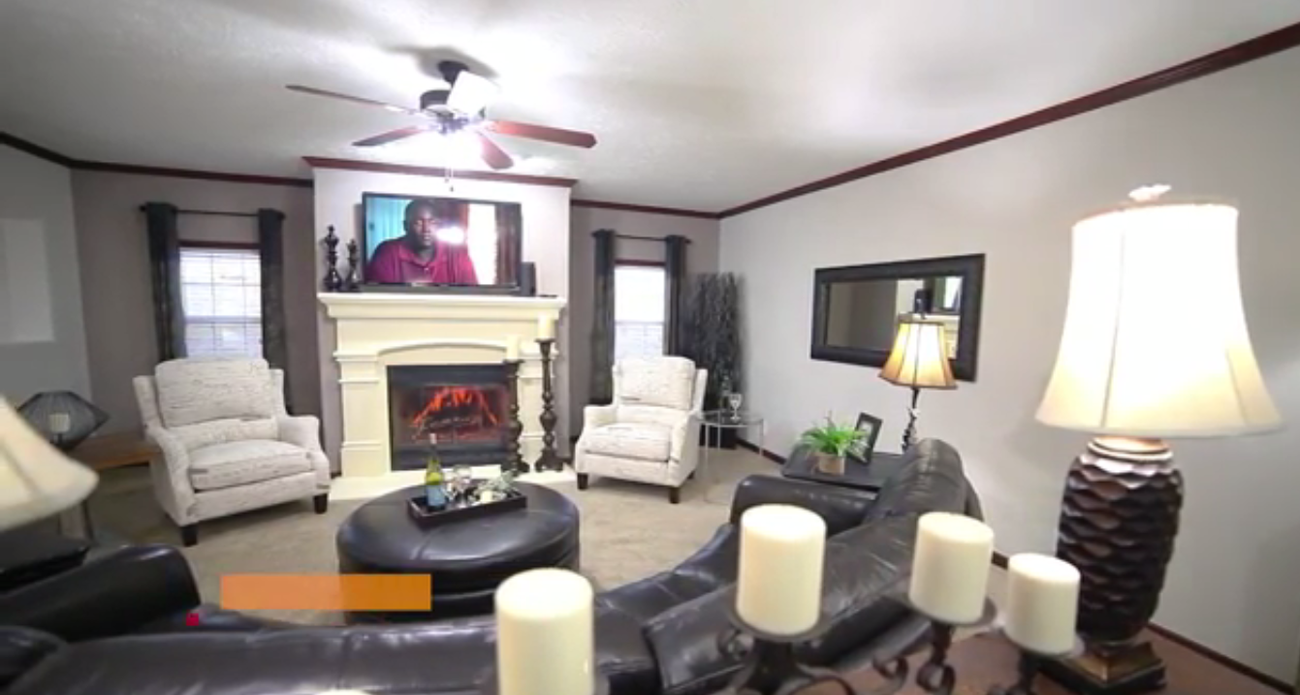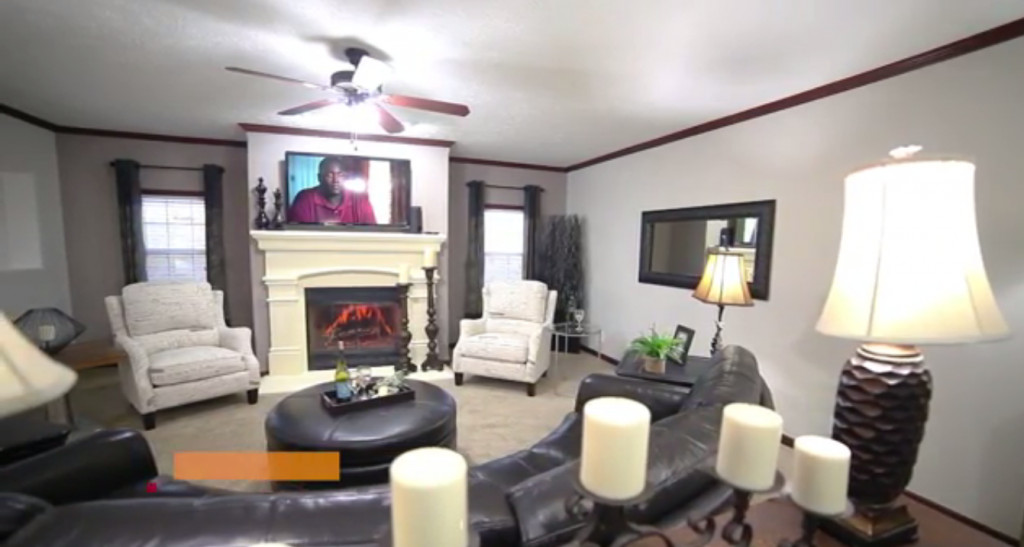 As ManufacturedHomeLivingNews likes to explain, modern manufactured homes are all built to a pre-emptive federal construction and safety standard, which is administered by the Department of Housing and Urban Development (HUD). If the home has a red HUD Label on the 'rear' exterior side, odds are excellent is it built to the HUD Code.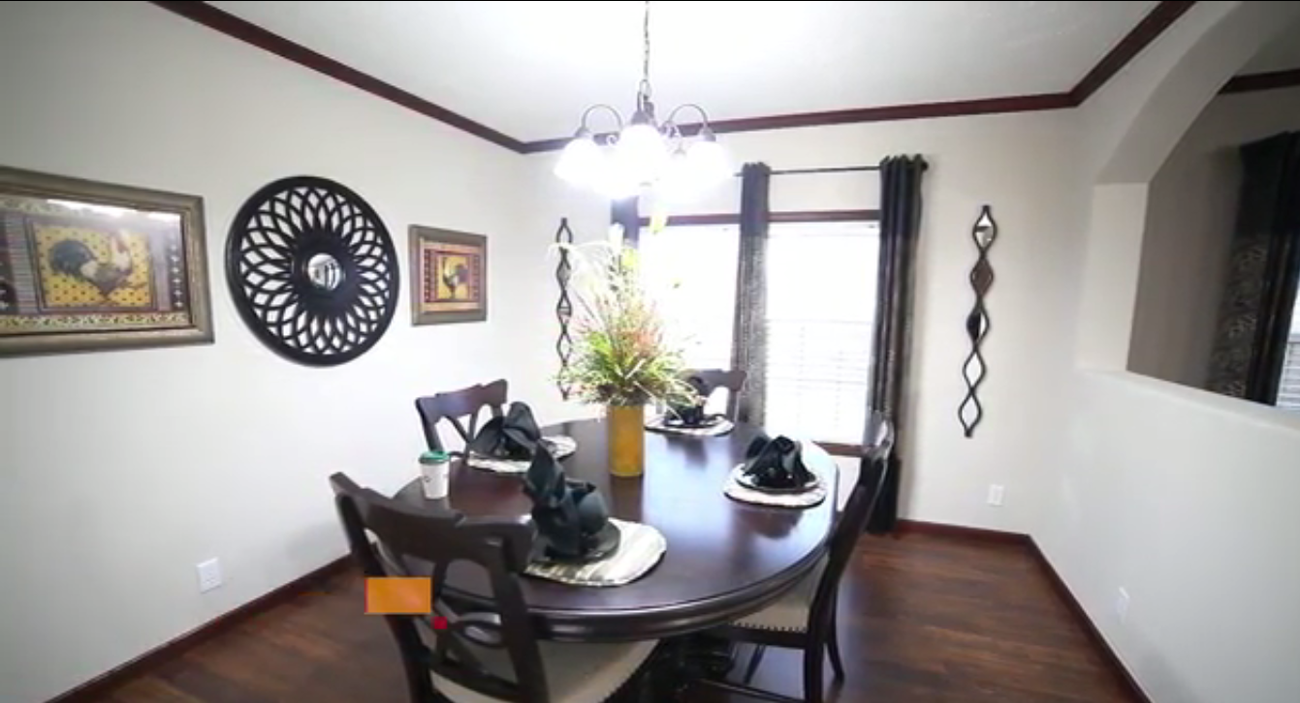 Manufactured homes are NOT mobile homes, which were also built in a factory, but were constructed prior to June 15, 1976 when the HUD Code went into effect. There have been no mobile homes built in the U.S. since that date.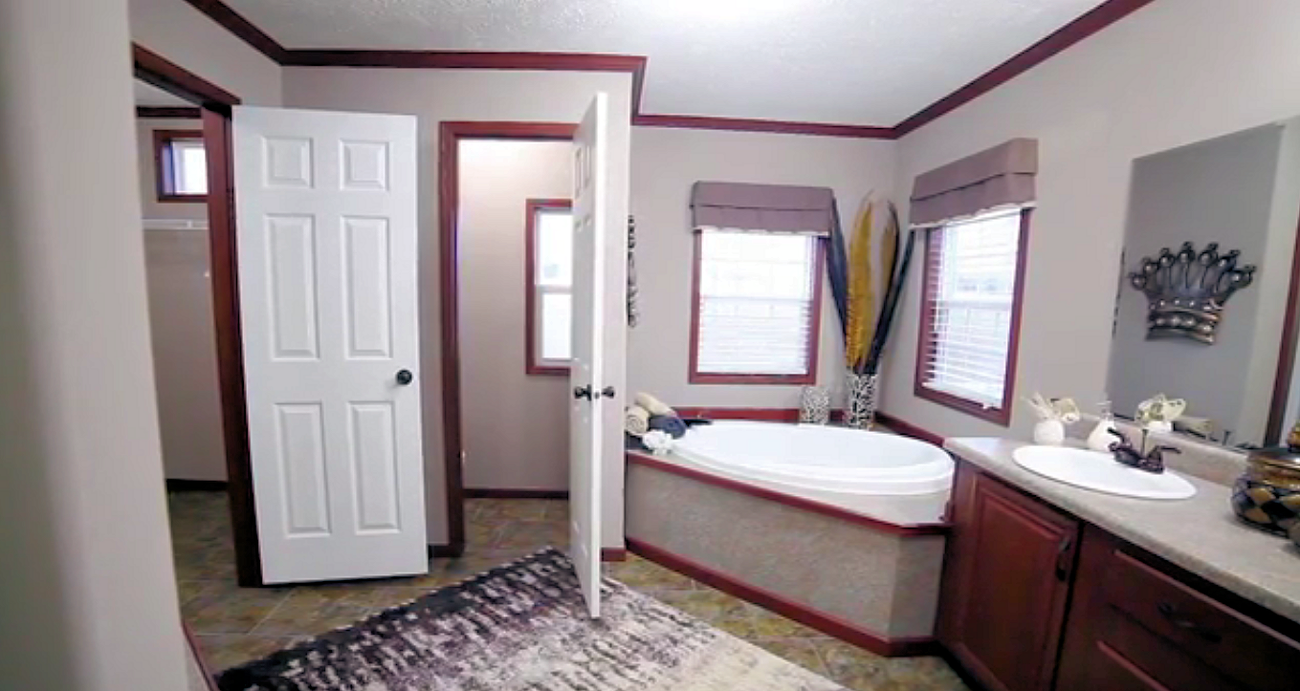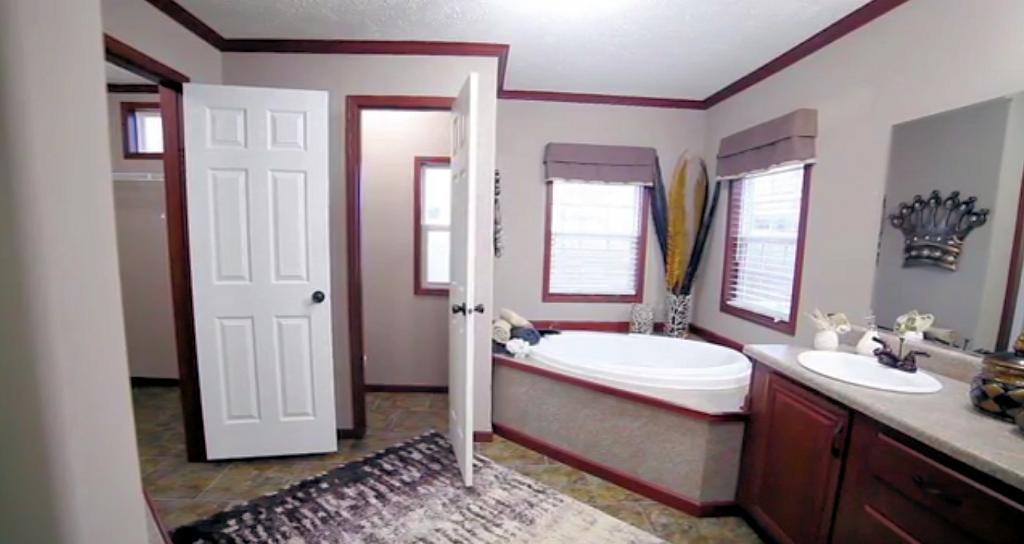 Modern manufactured homes generally fall into two categories, those with a residential style interior or those with an entry level interior. Those are explained here. Depending on the manufactured home builder, the residential style homes can be ordered with a number of different style exterior elevations. Naturally, the more elaborate the exterior, the higher the cost tends to be.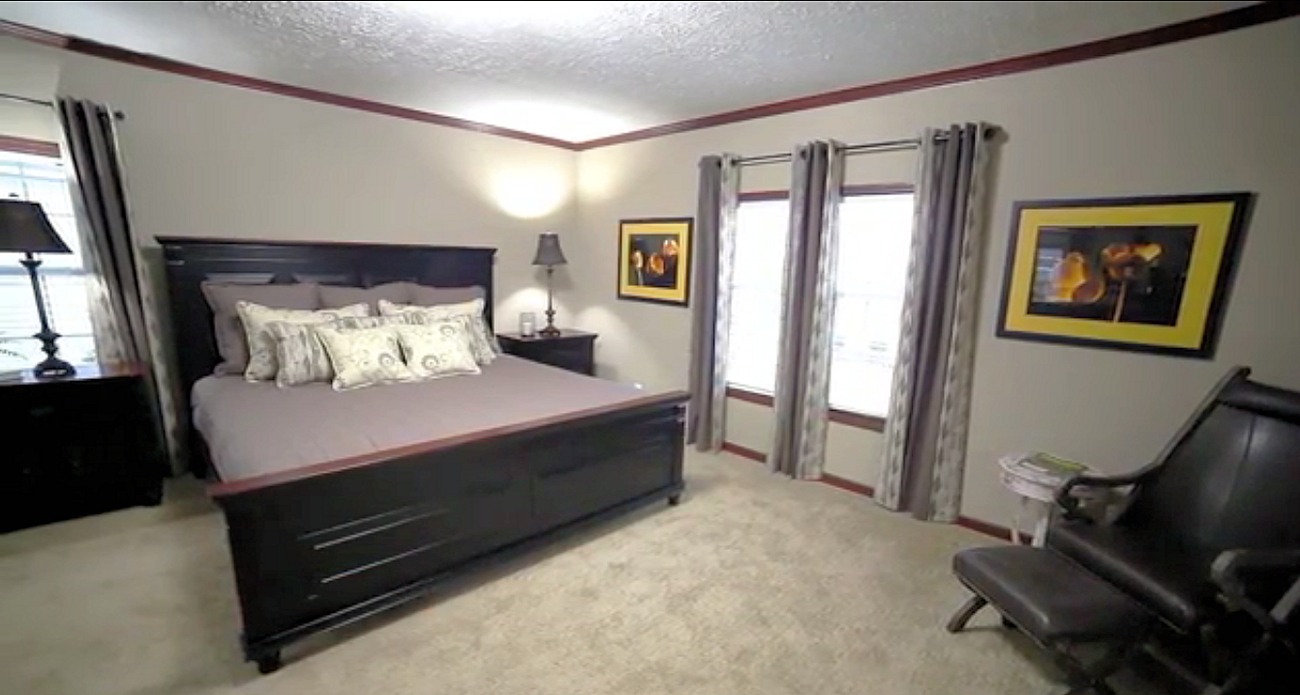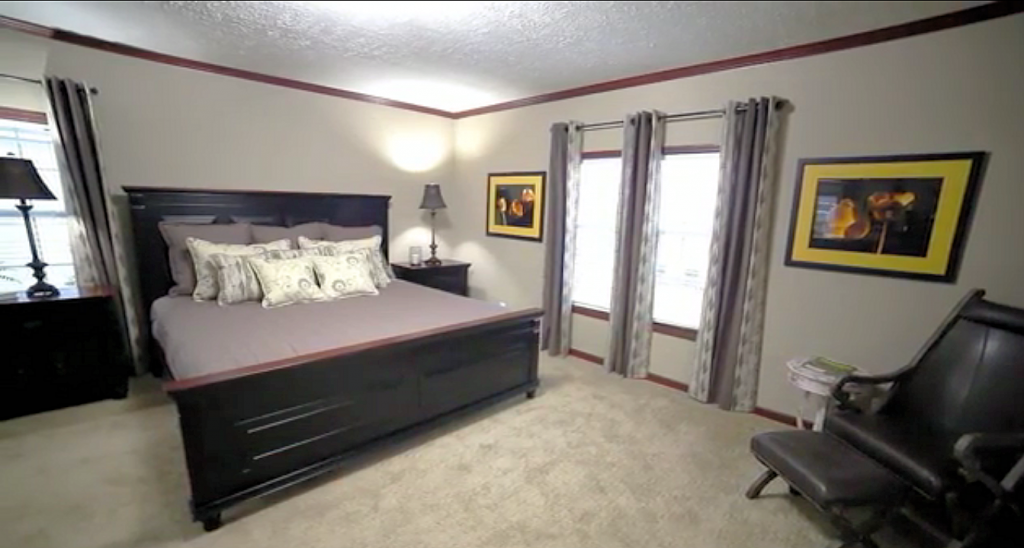 Home buyers can have manufactured homes that are one or two levels (stories), and they can often be installed over a basement or have a garage or carport attached, if that is desired. When the home is installed, a variety of installations can be used, including those with stone, brick, treated sidings, vinyl or other foundation enclosures (some call that 'skirting'), or they can also be ground set.

The U.S. Census Bureau and other governmental and studies indicate that manufactured homes can be 25 to 50% lower in cost than a comparably sized conventional constructed home. This is possible because factories can buy materials in bulk and they also save on time and labor costs.
Modern manufactured homes, because they are built indoors, save about 30% in material waste over what a similar sized home would see wasted when "stick built" on-site. As our popular tornado video story reveals, these homes are stronger than conventional construction, not weaker, because they designed to be transported before they are pertinently installed.
This particular model is a single level home. At industry trade shows, it is common to see vinyl used for a foundation enclosure, because the home will be transported again. That is the case with this home. While the exterior shown on this model has what looks to be a 3 ½ over 12 roof pitch, this and many manufacturers today also offer higher roof pitches, such as 5/12, 7/12 or 9/12. Talk to your MH Retailer or MH Community or developer about such options. ##