"I don't care whether you are a liberal, conservative, independent or something else – the bottom line with this year's election was simply more of the same or something new, different or unique," said Tim Connor, CSP.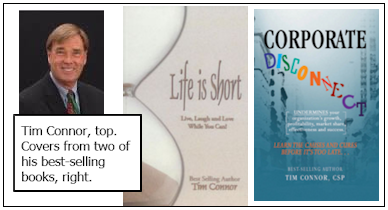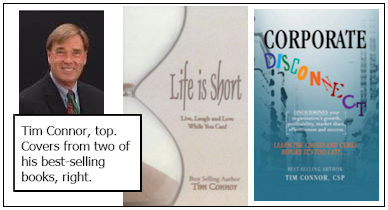 Connor earned the Certified Speaking Professional (CSP) designation, and is the author of over 80 books on business, management and personal development. He raises important points about what the meaning of the 2016 elections are for hundreds of millions of Americans.
Before the election, polling indicated that about two out of three Americans believed the nation was heading in the wrong direction.
The change voters made was for a big one.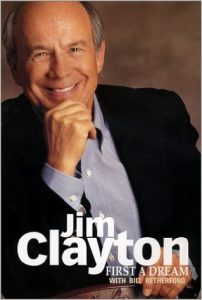 Or as Jim Clayton, the founder of Clayton Homes and Clayton Bank, told MHProNews – "Many believe Donald Trump has the potential to go down in history as one of the most famous, or infamous, disruptors of all time.  The economy, regulations, and politics need disrupting. Stay tuned."
Some Protest, Others Celebrate
Thousands have been protesting in several "blue" campuses and cities. Some are paid to protest, and to inspire and help organize volunteers to protest too.
But do most protesters know what they are protesting?  More to the point, is what they fear a real or a false narrative?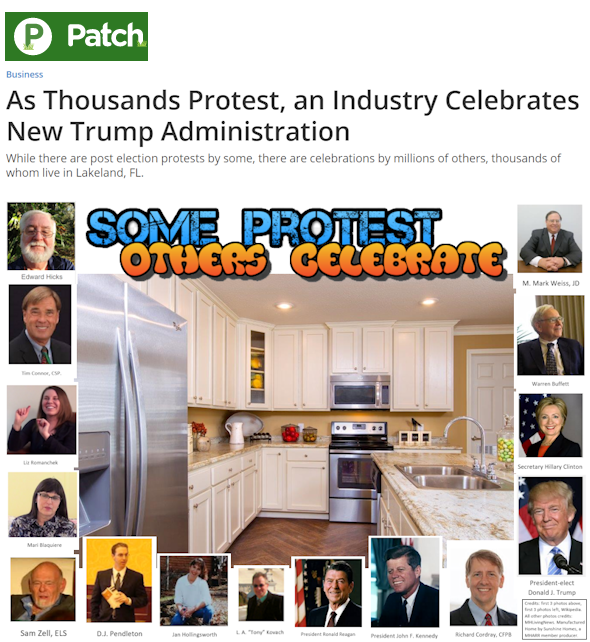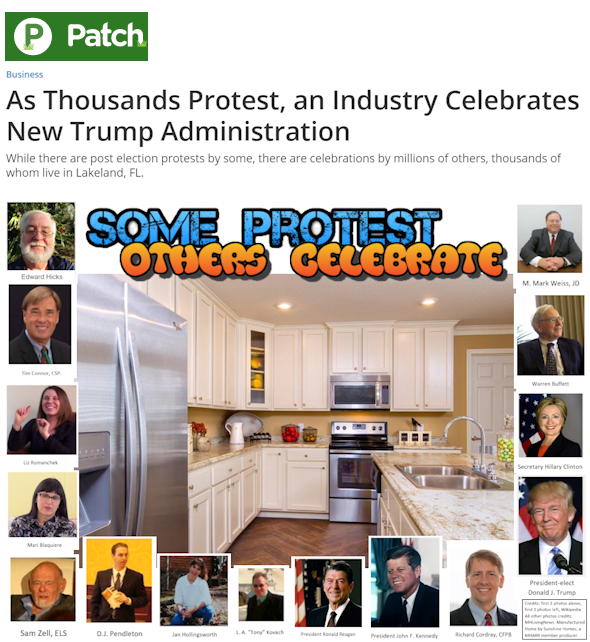 Post-Economic Jump Could Signal Better Days Ahead
Why have the three major U.S. stock markets soared to new highs in the wake of the electoral victory by President-elect (PE) Donald J. Trump?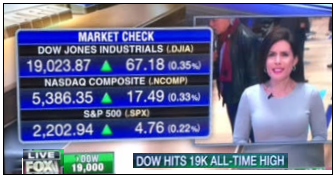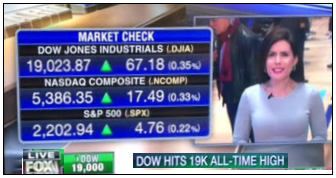 In a phrase, investors see that Mr. Trump's plans will be good for American business, the economy and thus job creation.
MarketWatch, a business news site, reported as follows.
"The Russell 2000 Index RUT, +0.92% rose 0.9% Tuesday to a record high, as the small-cap tracker's win streak hit the longest stretch in over 20 years. After closing at a four-month low on Nov. 3, the index has now gained ground for 13-straight sessions, soaring 15% during that streak."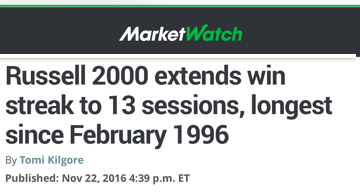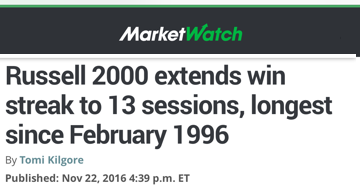 The Russell 2000 is a "small cap" – a small business – market exchange. Keep in mind that all large businesses start as small ones, and normally about two out of three jobs are created by small businesses.
So, what some are protesting, many others are celebrating.
Connor and others believe that the change will be good for housing in general and manufactured home owners, prospective buyers and businesses. More on that, later below. But first…
Ignorance Costs, Knowledge Pays
In anything you can think of, ignorance is costly, while understanding or knowledge pays.


For example, high-taxes and over-regulation is harmful to business. Small business is particularly hurt by taxes and regulations, and it's small business that normally creates 2/3rds of American jobs.
Those are not opinions, those are facts. Tax cuts were used by both Democratic President John F. Kennedy and Republican President Ronald Reagan to successfully grow the economy.
The law of supply and demand informs us that when there is lots of demand for a product, service or labor, when the supply is low and demand high, prices – or wages – go up.
Note: The video above illustrates the points in this article,
and doesn't imply an endorsement of the video's producer.
The reverse is also true. When you have lots of supply, and the demand is low, prices or wages are flat, depressed or fall.
This rule is important for professionals and workers in any field. Because if there is rising demand and the numbers of potential workers are limited, then "the law of supply and demand" tells us that you will see wages and salaries rising.
You don't have to be an expert to get a better understanding of "the law of supply and demand," and knowing more about this law is good for you, your friends and loved ones.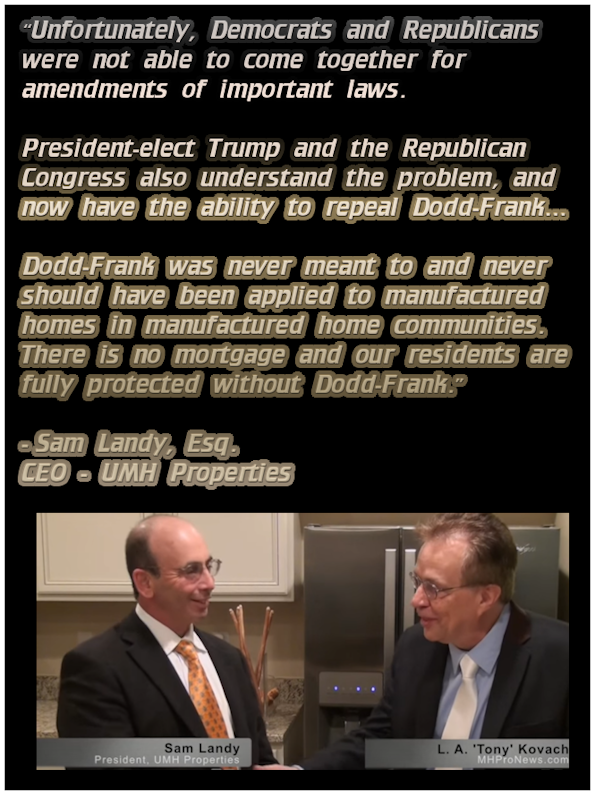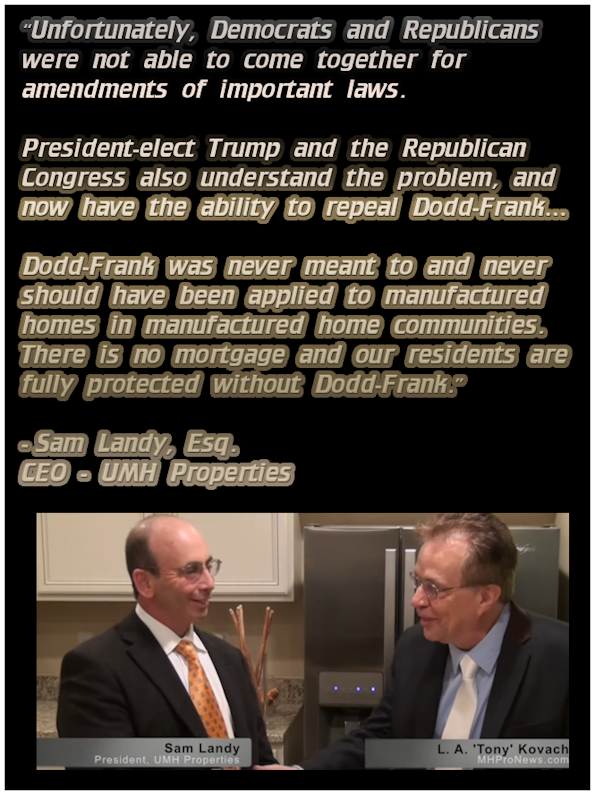 A key lesson from investors who are driving up stocks after the voting is how higher taxes and over-regulations harmed U.S. business. Because of PE Trump's economic plans, investors are ready to invest more in America, because he plans to cut taxes and regulations.
President-elect Trump's positions on trade, taxes, regulations and immigration would be good for U.S. workers and businesses. The plans are what investors call "pro-growth policies."
A growing economy creates demand for more workers.  That demand can lead to higher pay.
Encouraging U.S. energy production – oil, gas, clean coal and other options – is also good for job creation. Higher energy production can mean lower energy prices, when understood in the light of the "law of supply and demand."
Good Intentions, But Poor Outcomes
There is no disrespect for those who liked outgoing President Barack Obama in stating the fact that his policies created jobs, but most of those were lower wage and often part-time positions.
The U.S. economy has had the weakest recovery after this last recession than any in over 50 years. The reasons? Higher taxes and more regulations are harder on small businesses, and cause more big companies to move to lower tax, lower wage and lower regulation nations.
U.S. poverty has risen, home ownership rates have fallen in the last 7 1/2 years.
There is no disrespect for any foreign-born persons – and that includes my wife, and the president-elect's wife – implied by sharing these facts. More Hispanics and blacks voted for Donald Trump than has voted for any Republican candidate in decades.  They often understand that legal immigration is fair, and that 'jumping the line' often creates problems and is unfair.
The president-elect has sadly been accused of racism, xenophobia and of being misogynistic. Certainly, he is no saint, and he doesn't claim to be one either.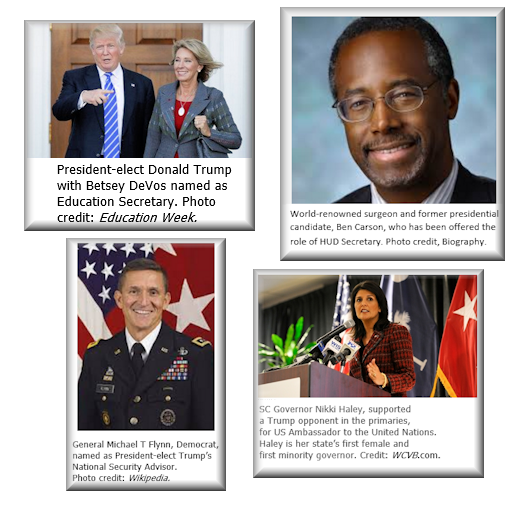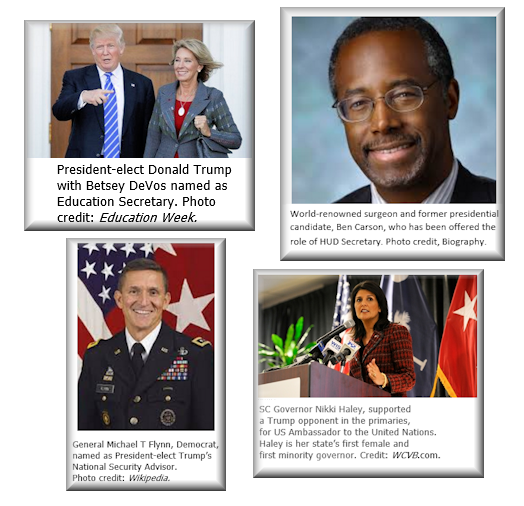 But those negative claims are being made by his political opponents. Common sense tells us those attacks ought to be balanced by facts, right? Let's look at some facts.
Donald Trump's wife Melania is an immigrant, and so are many of his team members.
His son-in-law – Ivanka's husband – is Jared Kushner, who is Jewish, as are some of his top people.
The president-elect has black, Hispanic and female supporters, along with people from a wide variety of religious and political backgrounds.  Many of those have known him for years.
He has business interests all over the world, and many of those partners are also from different racial, religious and other groups.
He has paid and promoted women equally for decades.
Those that know the president-elect best don't think the accusations against him are fair or accurate.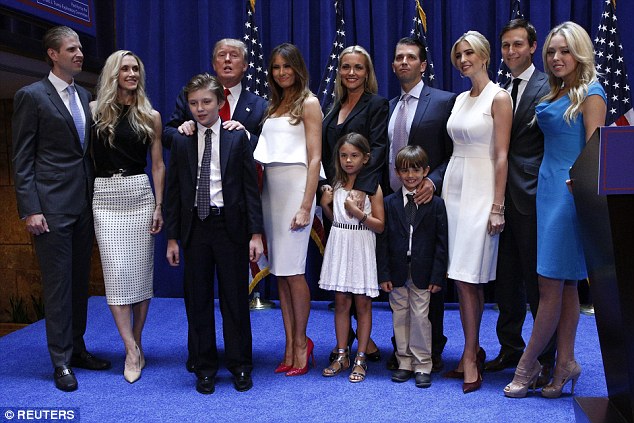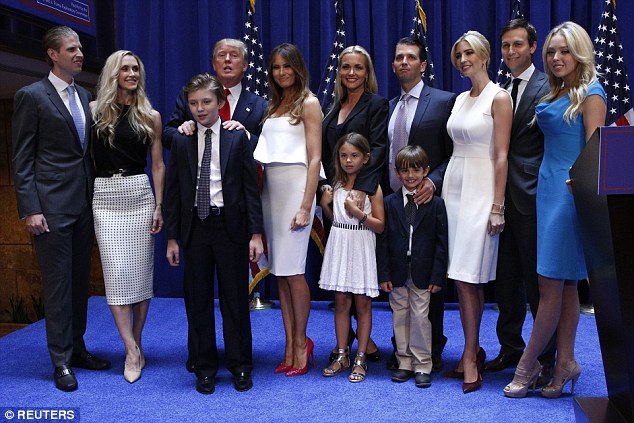 It is sad that politics has become so mean, and has become so challenging to sort out truth-from-fiction.
But there are many good reasons to believe that the president-elect intends to be a good president for all Americans.
As important, his policies are a blend of what has worked for Democrats and Republicans alike over the years. He is not a typical politician. That's why so many in his own party fought him so hard.
"I support any president of the United States. It's very important that the American people coalesce behind the president," Warren Buffett told CNN in an interview on November 11th. Buffett supported Trump's chief rival, Secretary Hillary Clinton during the hard-fought campaign.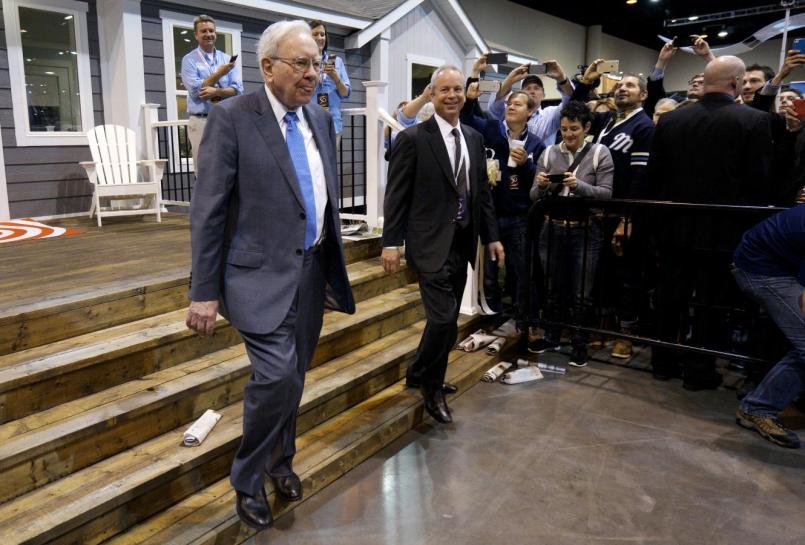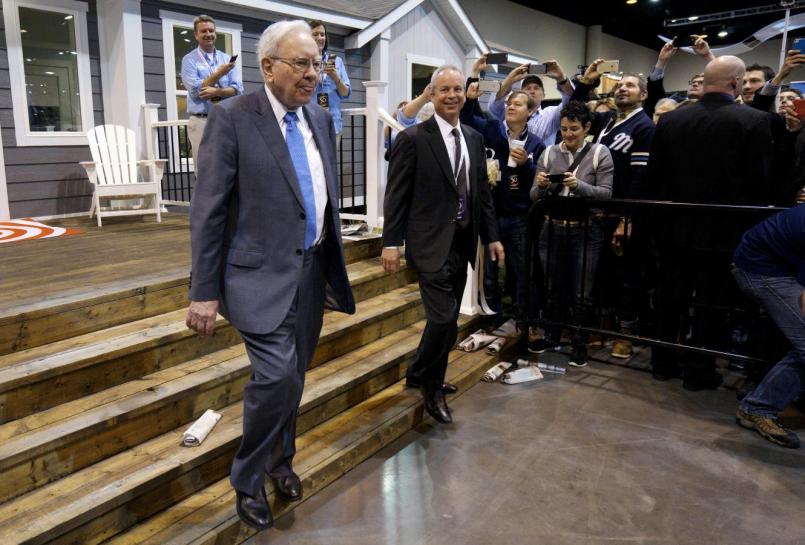 "That doesn't mean they can't criticize him or they can't disagree with what he's doing maybe," Buffett said. "But we need a country unified. He deserves everybody's respect."
The American Dream Reborn
Trade and business associations often don't comment on presidential candidates during the campaign season.  They wait until after the votes are counted to shed light on the results.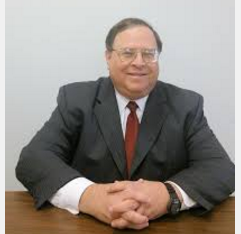 M. Mark Weiss, president and CEO of the Manufactured Housing Association for Regulatory Reform (MHARR), told MHLivingNews that a "Trump Victory [is] a boost for affordable housing and consumers."
Weiss said, "With a personal background in business, rather than government, Mr. Trump – during the just-ended campaign – has been a consistent critic of innovation-stifling and job-killing overregulation and regulators who ignore or rationalize the far-reaching negative impacts of such regulations on the health of the economy, smaller businesses and consumers…."
There are many indicators from those within and those outside of manufactured housing that the next four years could be good ones for business and consumers alike.
Regular MHLivingNews readers know we've shed light on the harm done to buyers and sellers of manufactured homes as a result of well-intended, but nevertheless harmful regulations during the past 8 years.
It's just common sense that more businesses and higher-paying jobs are good for America. It will be good for manufactured housing as an industry, for manufactured home owners and prospective buyers.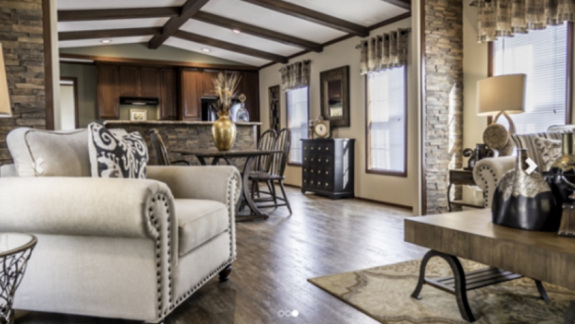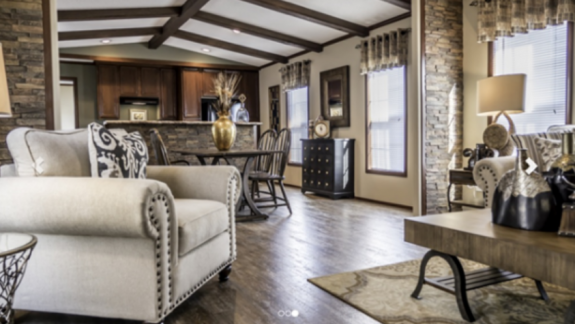 Which brings us to another lesson in how knowledge is better than ignorance.
It only makes sense that if you can get a quality, safe, energy-saving home for less, that it will benefit home buyers.  That's what manufactured homes provide, a better home at a lower initial and ongoing cost.  Don't take my word for it. Check out the video interview below with an engineer and his wife who purchased a manufactured home, who explain how they shopped for and why they love their home.
Stating the obvious, the president-elect is a builder. PE Trump was warmly received by the National Association of Home Builders during the campaign.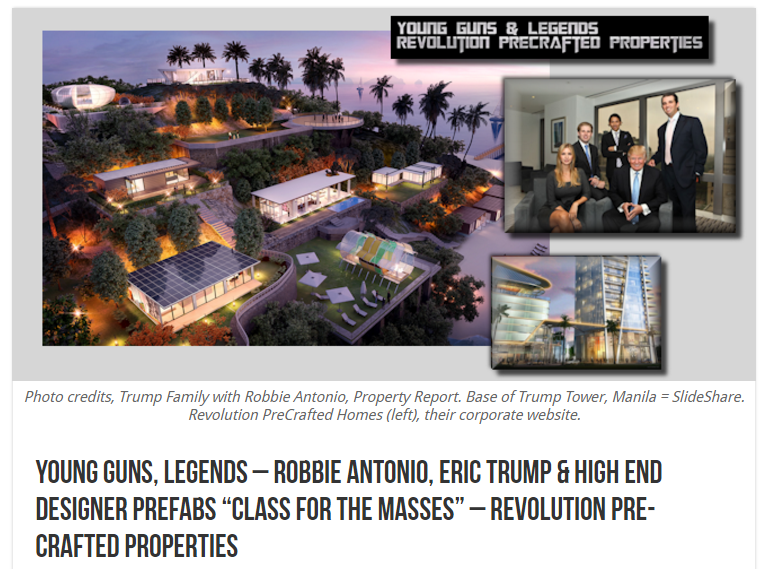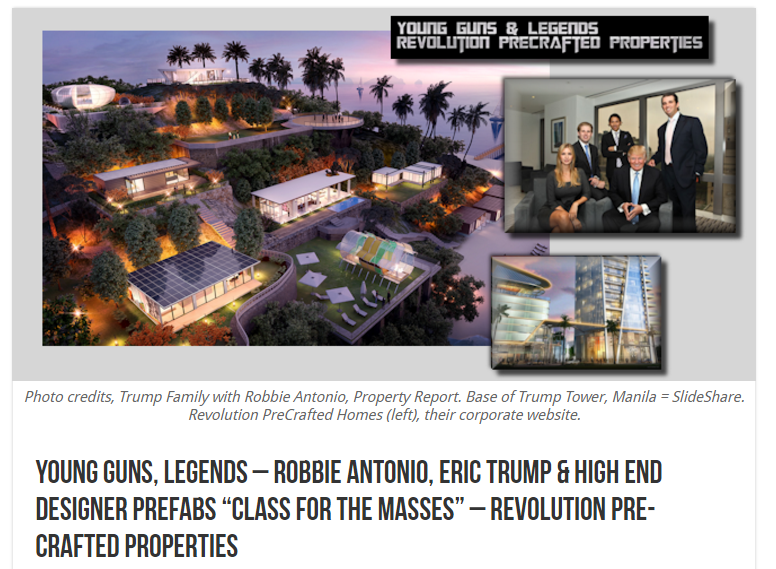 As we reported some months ago, President-elect Donald Trump's family has first-hand connections to the factory-crafted homes industry.  Those prefab homes tend to be "higher end" models, but whatever price-point fits a household's budget, it's good to know that the White House will have someone with knowledge about commercial, single-family conventional and factory-home building.
On Thanksgiving Day 2016, let's be thankful for having a nation where we can vote and influence our nation in positive ways.  However you voted (or didn't vote), lets be grateful for the rights we have as Americans.
Let us also give thanks, work and pray for better days and a brighter future for all in America. Let's give the new president and his team a fair chance to prove their plans work, because they promise more and better jobs and more opportunity for all.
The signals and the facts are clear. The American Dream is poised for a rebirth, but all people of good will should do their part to make that dream come true. ##
(Image credits are as shown above.)