We caught up with Terry Decio of Skyline Homes in Louisville, KY.  Terry grew up in this industry and comes from legendary stock. Art Decio – who was on the cover of Time Magazine – among numerous other 'positive media' attractions. Art would be pleased to see his son Terry and the corporate team re-positioning Skyline to meet the quality, appealing new home desires and needs of Millennials, Boomers and others. 
Sometimes I see consumers compare a new manufactured home with the price of 50-100 year old 'site built' houses or with 20-30+ year old houses in foreclosure.  But that's not apples to apples, is it?  A new MH will have full warranties, more energy saving, less maintenance, will be greener – and often – much better looking!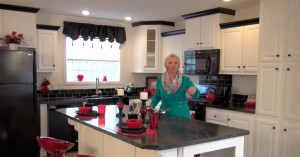 Chris Sliwinsky, UMH Properties, Belle Vernon PA showing a Skyline Home.
This is one of the residential style models shown in the video above.
Recent studies by the Government Accounting Office (GAO) and a prior Fannie Mae report demonstrates the monthly costs for MH living are lower than other forms of permanent housing. 
The 'fair comparison' would be a new MH to a new conventionally built house, or to a new condo, town house or apartment.  Any of those comparisons will typically favor MH, which will yield initial savings of some 25%-50%.
Buyers will get that savings without losing out on appeal, quality living or durability.
IN THE NEWS… 
I recall sitting with two ladies from a prominent regional multimedia news organization. We invited their local media into a well established manufactured home land lease community (MHC). I'd been working at that time with the owners/management of that MHC property to do variety of upgrades and establishing more resident activities.
I personally met the women from that news firm so we could tour a model home.  It was a new 3 bedroom, 2 bath 'entry level' home, about 924 square feet in size. Once we toured the display home, move-in priced in the 30s, we sat down in the living area for a short conversation. Suddenly, one of the ladies began to tear up, and then cry.
"What's wrong?" I asked? "Did I say something that offended you?" 
"Oh, no.  Your fine," came her reply, as she grabbed a tissue from her purse. "It's just that my husband and I bought a house a few months ago.  It's about 100 years old, and cost about $20,000 more than this home you've been showing us. We invested another $10,000-$15,000 in upgrades, and the old house is not as nice as this, plus its still a little drafty," she explained.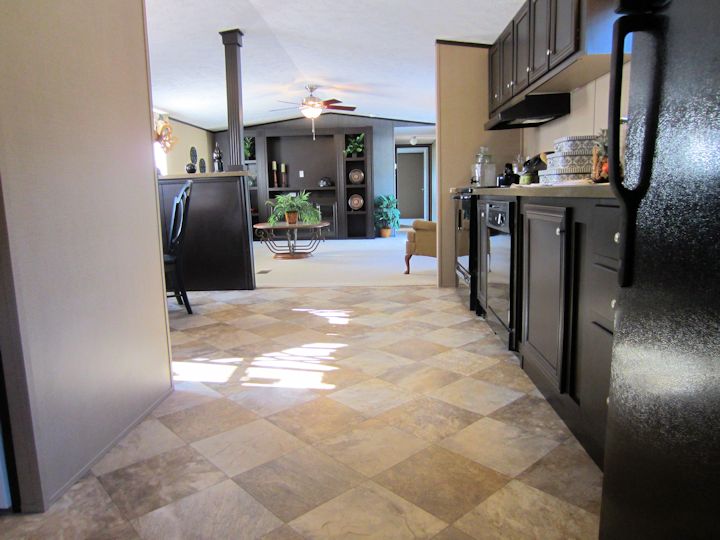 Entry Level MH, similar style to the one described in the media encounter.
See article:
Comparing Residential and Entry Level Style Manufactured Homes.
She continued by saying, "We could have bought a new manufactured home like what you're showing us, in this nice neighborhood for about half the cost and for lower utilities and upkeep. We've worked so hard, and as you were talking, all of it just hit me! I wish we would have known about this home and community."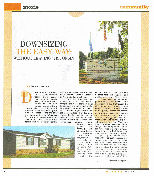 A few days later, that duo published in their Boomers magazine a very favorable article. The screen capture shown at the left was the result of that model home tour and discussion, dynamically related above, with those two local media personalities.  
MH's "People Magazine" 
The lesson learned?  It would be what Terry Decio acknowledges in this video interview.  "I'm tired of being the best kept housing secret in America."

Through videos like these, we are bringing you the modern world of manufactured and modular homes. You are seeing that world through the eyes of those professionals – like Terry Decio – or the home owners and others who know MH so well.
Do what so many MH home owners we spoke to this past week shared with us in upcoming video interviews we will feature soon on MHLivingNews.com.  "Just step inside a modern manufactured home," many of them suggested. "Take a good, close look for yourself." Check back in to see those new videos with a number of actual manufactured home owners.
If you follow their advice and take a good look inside and in person, odds are good that you or someone you know will be glad you did. ##

By L. A. 'Tony' Kovach
.