Lights, camera, action! For the sake of the politically correct (PC), you can have handy women as well as men, so when we say 'handyman' that's a little like the southern use of 'guys' for ladies or gents.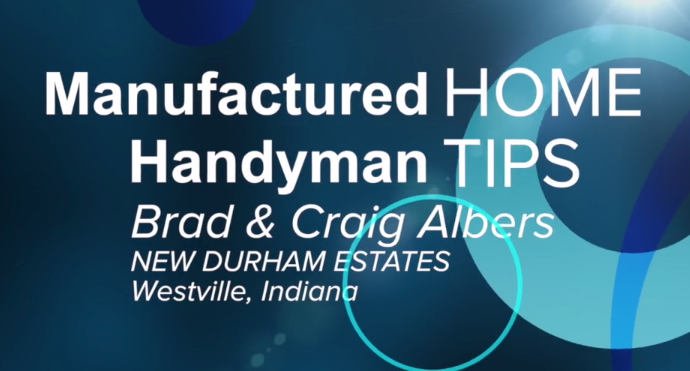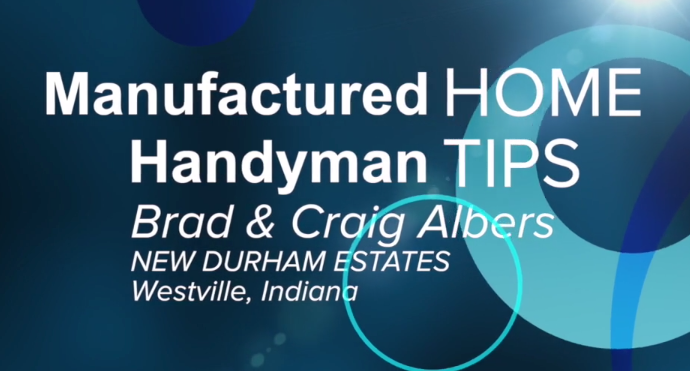 In this episode of a planned periodic series, we will be with Brad and Craig Albers at New Durham Estates in Westville, Indiana. Brad and Craig have been doing this kind of work for years, as you will soon discover in the video.
Manufactured Home Handyman Tips
Brad and Craig Albers
New Durham Estates
Westville, IN.
With any kind of house or manufactured home, you will likely over time have the need or desire to update or change floor coverings in the kitchen. In this short video, the do-it-yourselfers (DYI) in the audience will get tips from the pros who know.
Grab a beverage, take five and see what the Albers brothers have to share with you on installing this new, easy care, plank-wood look vinyl kitchen flooring. ##

By L. A. 'Tony' Kovach