"I think people would be amazed at the amenities in these places."
– – Carol Childs
"These places are great. The way they build these houses, I couldn't build them for the price they are building them."
– – Jim Childs
Like millions of others, Jim and Carol Childs have earned their retirement. They owned a conventional house. But they rediscovered manufactured home living in an upscale residential community with great amentiies, and they just couldn't be happier.
In this episode of the Inside MH Road Show, you'll hear about Jim and Carol's experience, and what they say to those who doubt that you can get so much quality for a price that the U.S. Census Bureau says is about half the cost of similar conventional housing.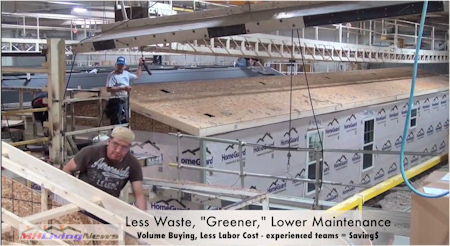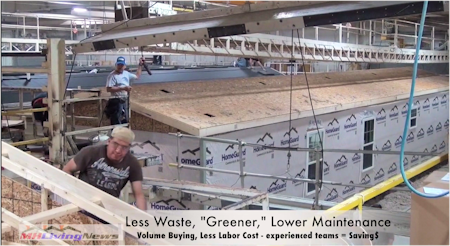 As on dozens of other episodes of our MHLivingNews video series, you'll peek behind the scenes at how the homes are built, and how great these model homes look inside.
You'll learn about the quality and energy savings on residential style manufactured homes too.
This video was done in Oshtemo, near Kalamazoo, MI at Saddlebrook Farms, owned and operated by Campbell Caron Properities.
With no further adieu, dive right into this faced past interview, and see why these savvy, educated residential-style manufactured home owners….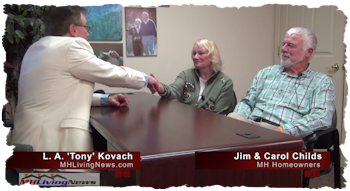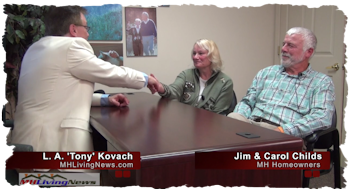 …are so happy. ##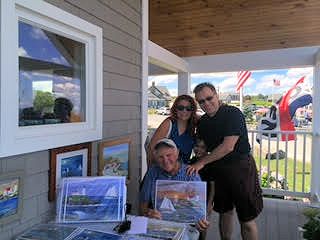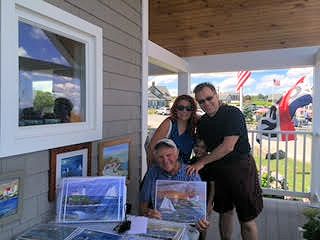 By L. A. "Tony" Kovach.