A "Happy Days" sitcom actress died in 2017, after she moved to an Indiana manufactured home community. Morin was looking for a place to regroup and start over. She had played the role of Joanie Cunningham in the then popular 1970s TV show.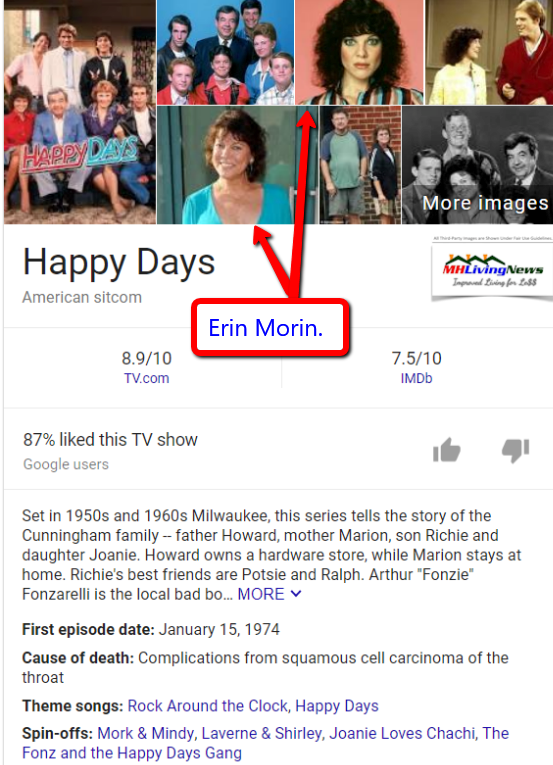 Every year, there are thousands of Americans who are looking for second, third, or fourth chances. There are millions of Americans who started out life, or opted in retirement, to go to a manufactured home community, what some mistakenly call a "trailer park" or "mobile home park."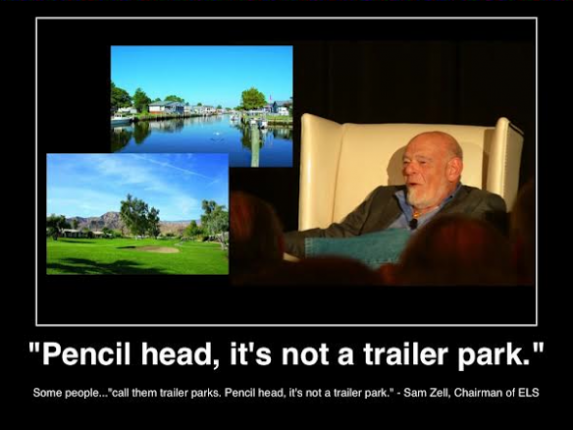 On MHLivingNews, we don't endorse a movie that we haven't watched. This movie has not yet hit movie theater. But the movie's video "trailer" – clips provided as a preview of the movie that aim to tease someone into watching – is an adult film reflection on a topic that is all too real.
Some Quotes from Movie Critics about the Flick, "Mobile Homes"
"From writer & director Vladimir de Fontenay, the film will finally be released in US theaters this November. The story follows a young mother named Ali, played by Imogen Poots" said First Showing, "The makeshift family scrapes by, one hustle at a time, until the discovery of a mobile home1 community offers a better life."
"Everybody deserves a second, third of fourth chance, even if in practice it often doesn't work out that way for the very people that need it most," stated Caution Spoilers. The movie will be in theaters soon.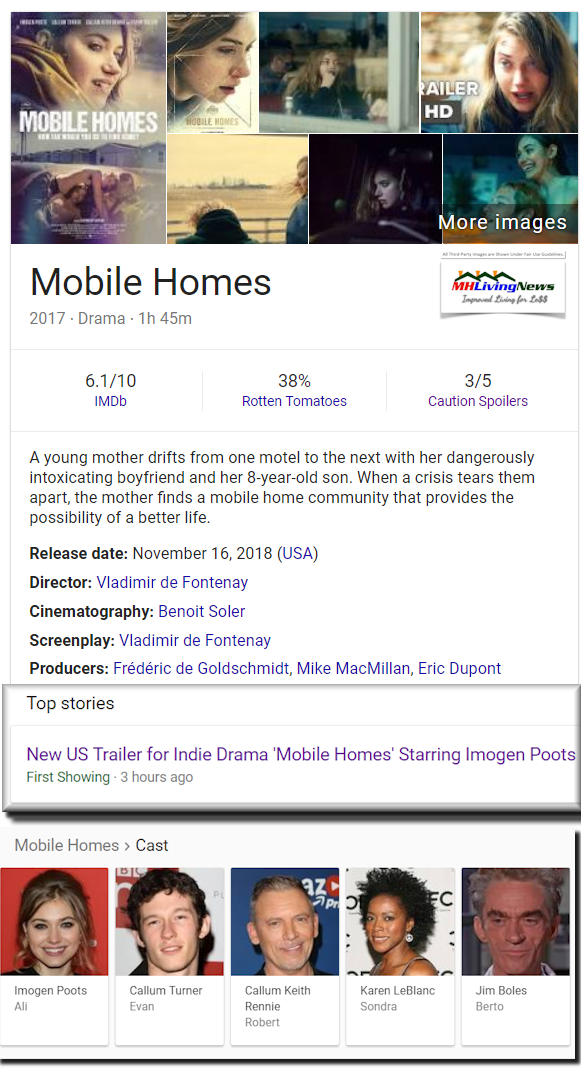 People often need a place to start out, start over, or to retire to – and for some 22 million Americans, they have chosen a pre-HUD Code mobile home, or a post June 15, 1976 manufactured home for the opportunity at the American Dream.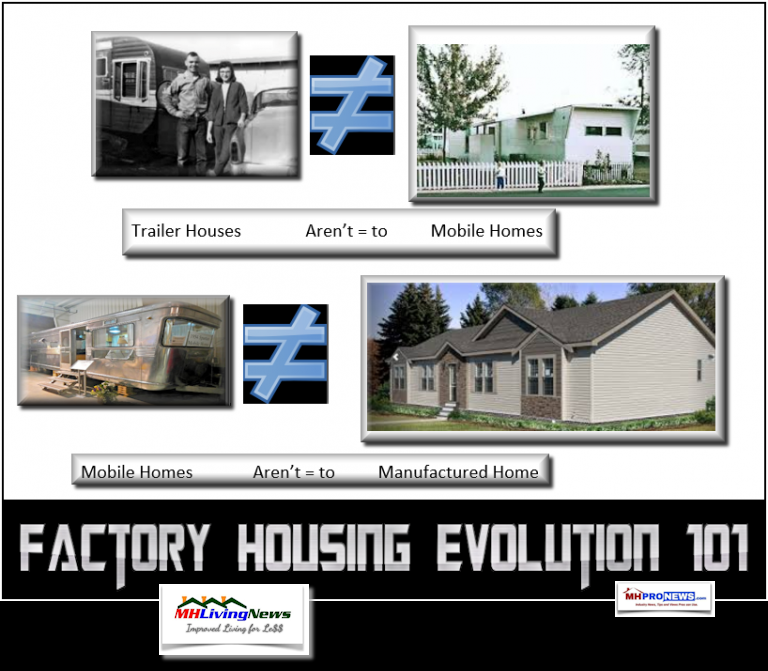 The movie's title is not accurate, as the homes shown are manufactured homes, not mobile homes. To learn the difference, see the charts and graphics posted, or the linked articles under related references.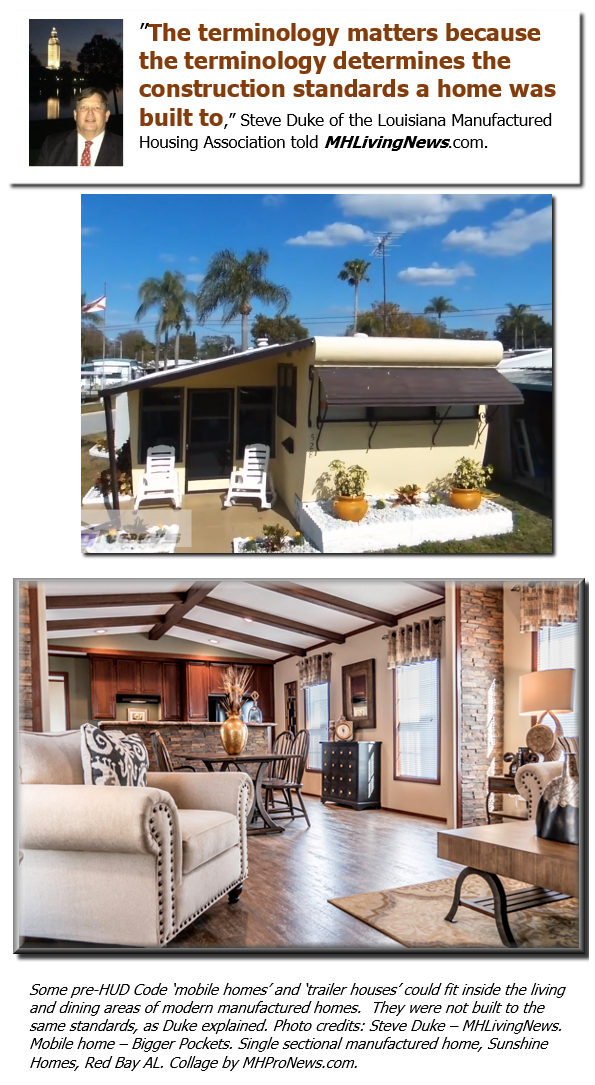 Millionaires and even a few billionaires have a manufactured home. It should not be thought of as last resort housing. A link to some other rich and famous people who owned a mobile or manufactured home is found further below.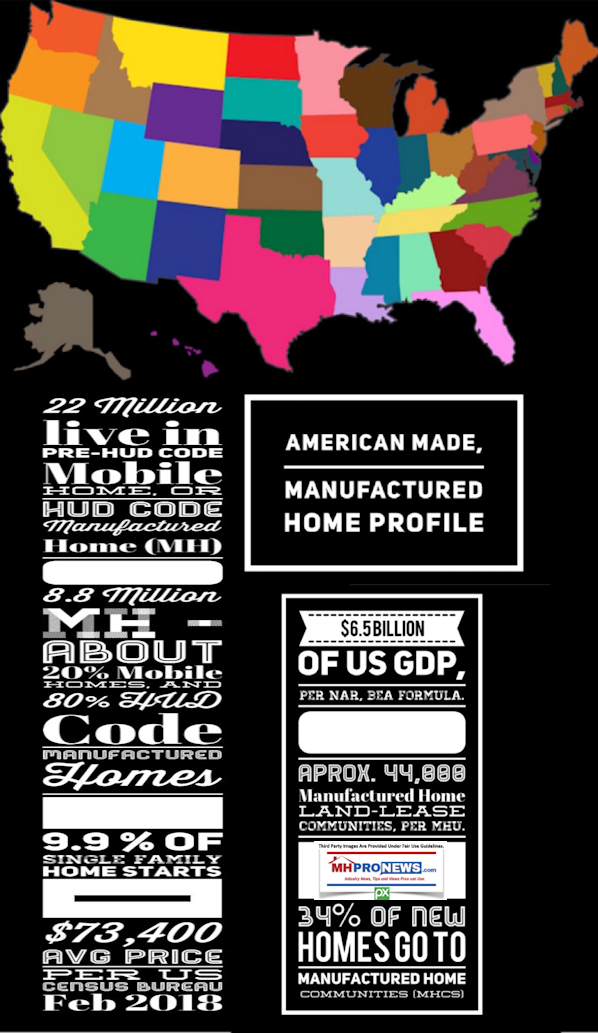 Instead, it should be seen as a practical, even appealing, option to celebrate. When affordable housing is an issue, the opportunities provided by a true mobile home or manufactured home can often make good sense.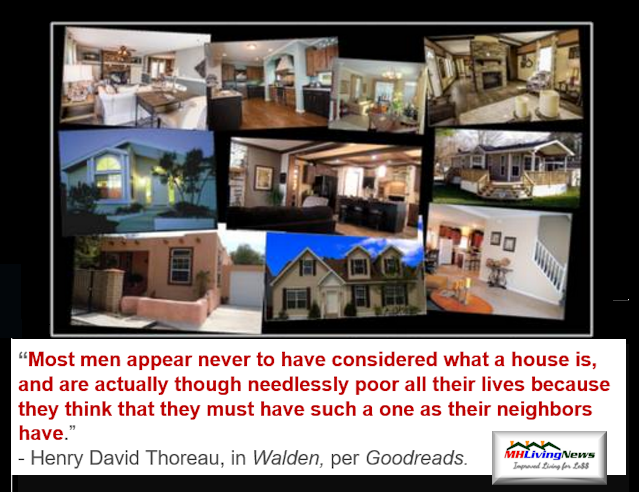 If the message "…Mobile Homes is an ode to a dream that is never entirely out of reach…" this might be a net plus for manufactured home owners, as well as industry professionals who are trying to help others understand the many reasons for appeal in MHLifestyle. "We Provide, You Decide." © ## (Lifestyle news, factory built home news, analysis, and commentary.)
See Related Reports, further below. (All Third Party Images and Content are Provided Under Fair Use Guidelines.)
Submitted by Soheyla Kovach. Click here to learn more.
Related Reports

:
Elvis Presley's Personal Mobile Home Restored, Honeymoon Hideaway Up for Auction
Fame, Pretty Little Liars Star Nia Peeples' Mobile…err….Manufactured Home Tour, Featured on Oprah Winfrey Network Video
Affordable Housing Focus Group – Comparing Housing Options – Conventional Houses, Condo, Rentals, and Manufactured Homes – Up for Growth, National Association of Realtor, Studies
FEAR, a Solution to the Affordable Housing Crisis, and the Manufactured Home Dilemma
The Ultimate Manufactured Home Industry Fact$, Data, and Insights – Bullets plus at-a-Glance Infographic