Looking for a place where romance may bloom and the fragrance of flowers fills the air? Want to relax near the sounds of dozens of fountains? Need a walk in nature with friends or family? Longwood Gardens, 1001 Longwood Road, Kennett Square, Chester County, PA 19348 awaits you!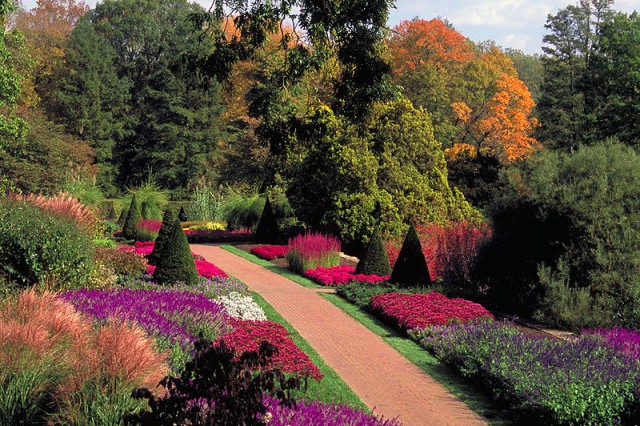 As the name implies, you will find a stunning array of flowers in the gardens, as well as tree lined paths that are perfect for a casual walk.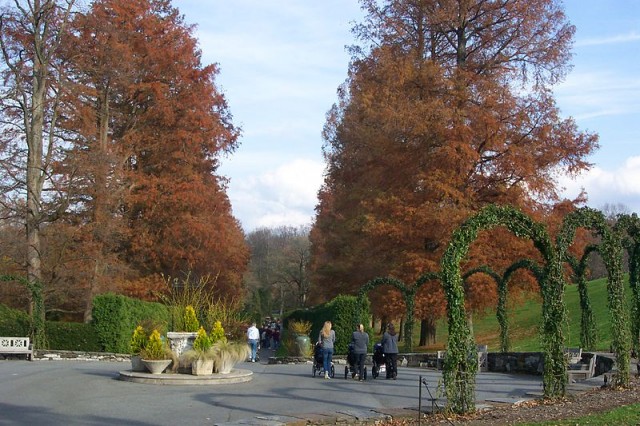 The Chime Tower in Longwood Gardens looks like a transplant from a medieval castle, something sure to delight the young and young at heart.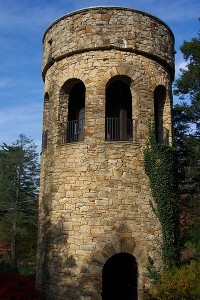 The field of light near the small lake has a magical, surreal quality, something visitors love experiencing.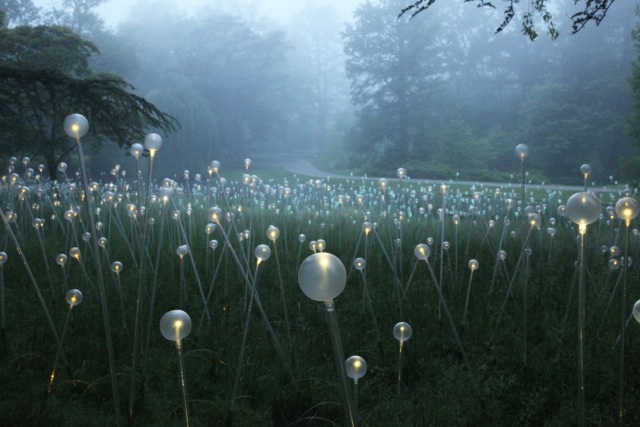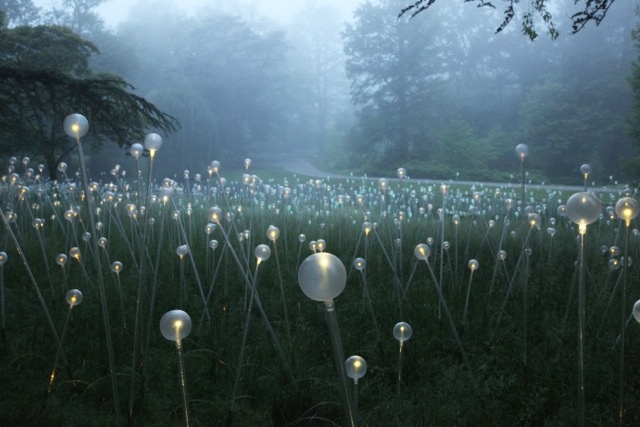 In the conservatory, you'll find a variety of plants and trees. The photo below is from the atrium.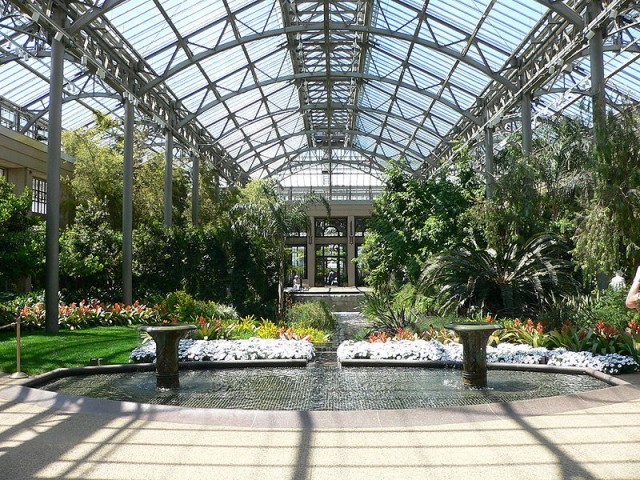 Tropical plants as well as cacti may be found here, seen all on the same day.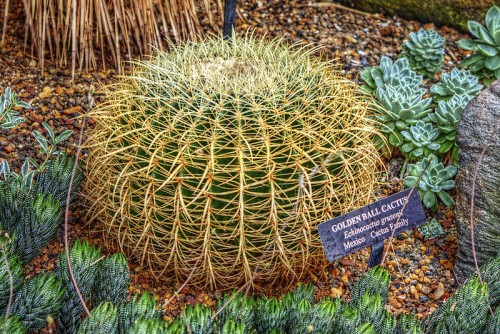 The gardens boasts a fine collection of bonsai trees.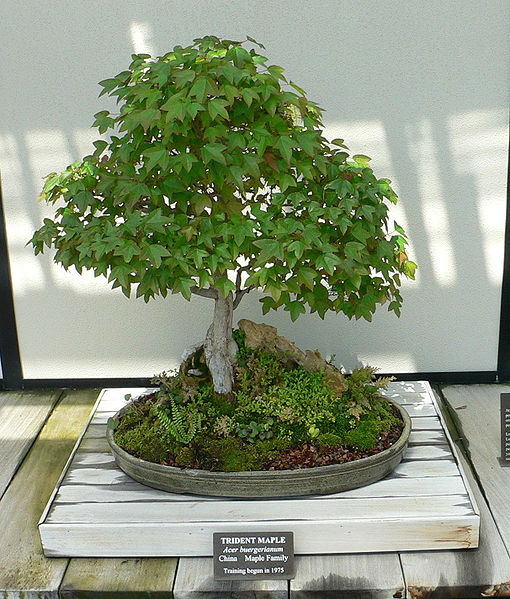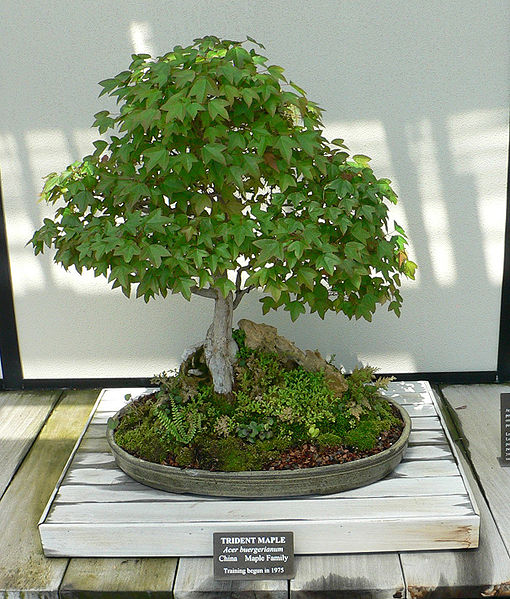 Fountains, fountains everywhere!
The photo below is of the Italian Fountain Garden. Pick your spot in the sun or shade, and refresh to the sounds of the 'ever flowing' waters!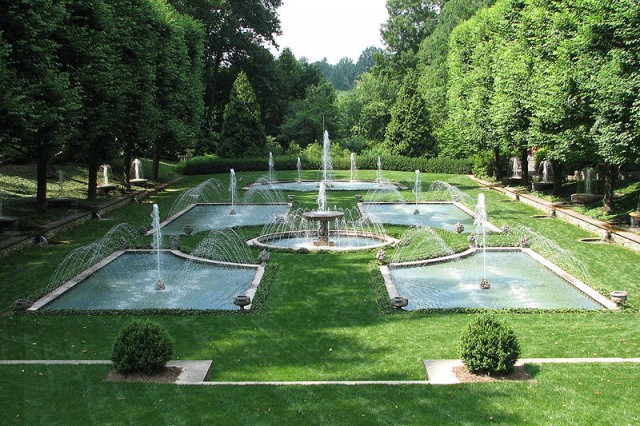 You can spend an afternoon or days exploring the over 1,077 acres of Longwood Gardens. It is only about 40 minutes outside of Philadelphia, or some 30 minutes from Wilmington, Delaware (DE).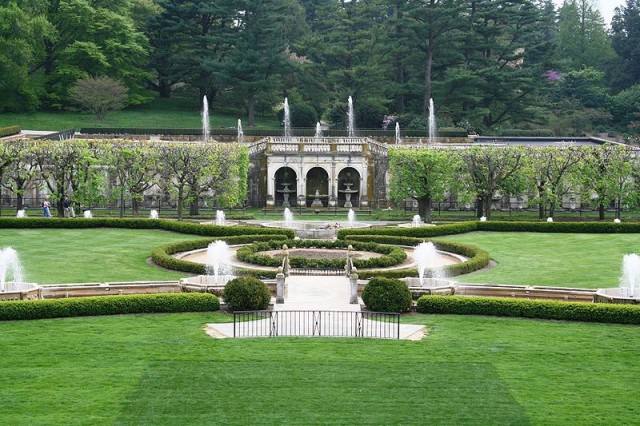 One of our motto's on MHLivingNews is that you can live better when you live for less. Your lower cost home can mean you have more money available for travel, leisure, sports, investments, faith, charity, or whatever else in life moves you!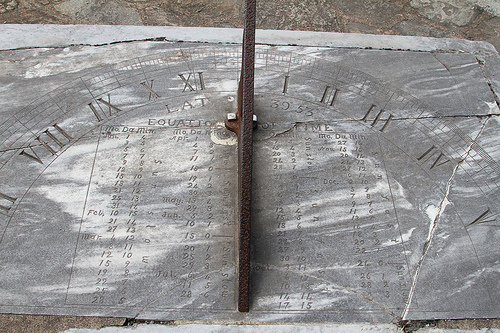 As a youngster I recall my father setting his watch by the sundial in Longwood Gardens. Its many attractions and beauty will appeal to people from all backgrounds and ages, indeed from souls around the world. It is well worth the trip! ##