A recent flight into Newark, NJ was all the reminder needed to make Lady Liberty our next featured U.S. destination. As the plane was coming in on final approach, there she was to the north, at the entry of the Hudson River, with the new Freedom Tower rising behind her where the World Trade Center's twin towers once stood.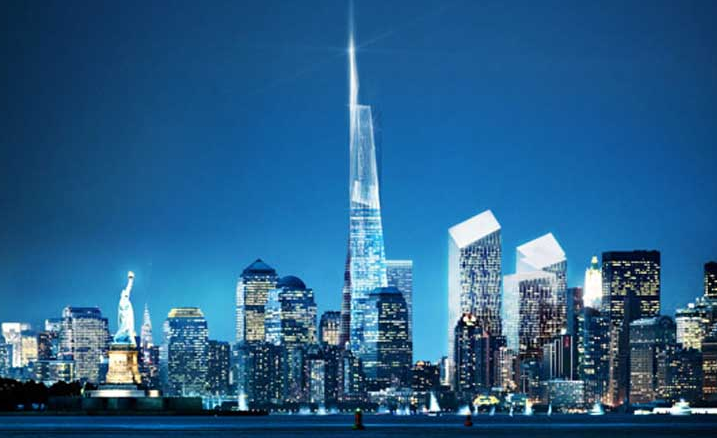 The emotions that welled up were powerful indeed. Love of country, pride and the memories of the sorrow of 9-11 all rushed in.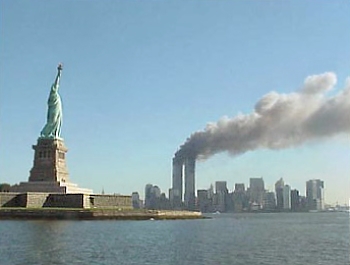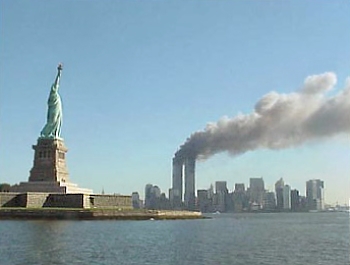 Wikipedia reminds us that the statue is actually named Liberty Enlightening the World, a gift from France to the U.S. in the late 19th century.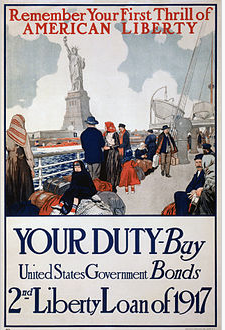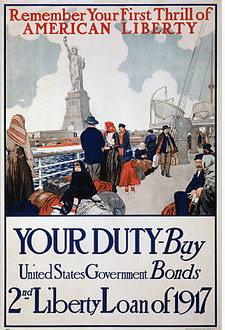 The statue was designed by Frédéric Auguste Bartholdi and dedicated on October 28, 1886. The statue is of a robed female figure representing Libertas, the Roman goddess of freedom. Besides the highly visible fabled torch is a tablet which is a reminder of the law, and it bears the date of the American Declaration of Independence, July 4, 1776.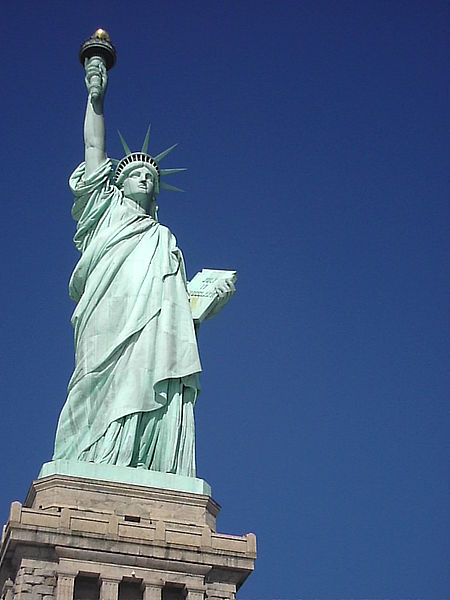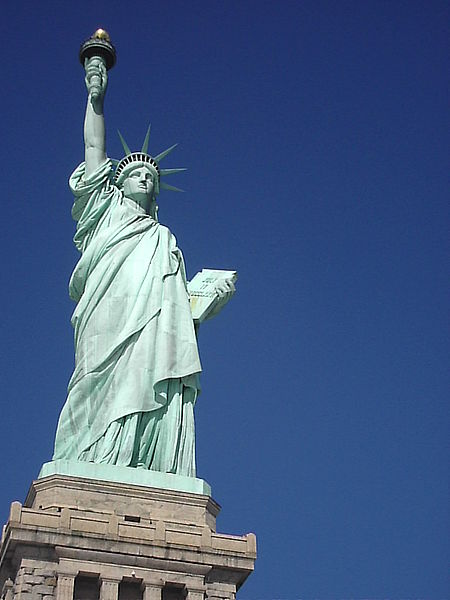 A broken chain lies at Lady Liberty's feet. An icon of freedom and of the United States, located on Ellis Island, where it welcomed millions of immigrants over the years.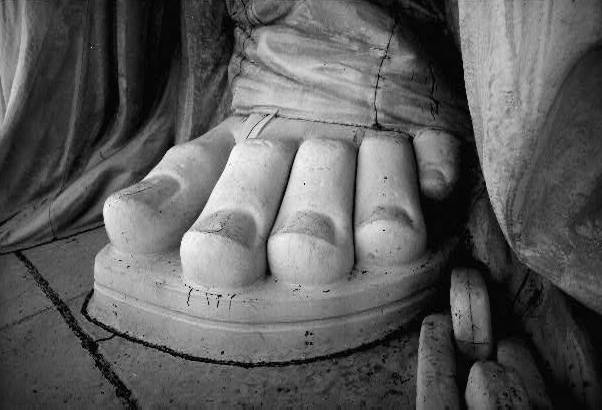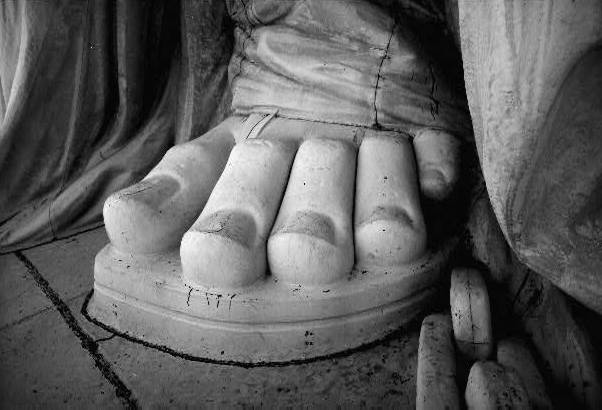 Today, webcams posted in the torch allow almost anyone with a high speed connection to enjoy the amazing views from near the top of Lady Liberty.
The link to the torch's webcams are here.
To visit the statue, most go via the ferry.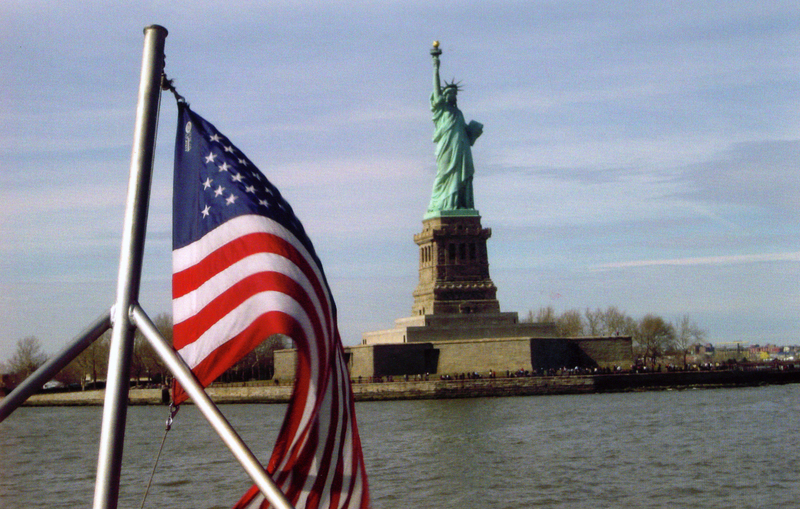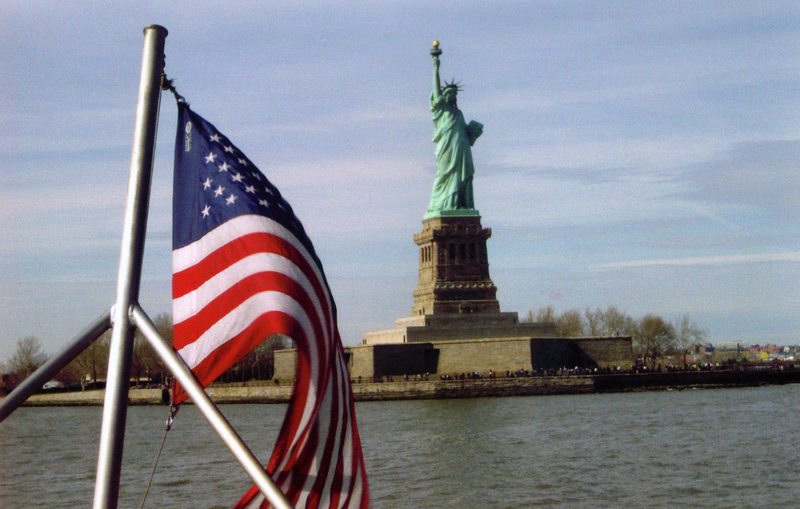 Helicopter or other boats could bring 'the rich and famous' to the site as well.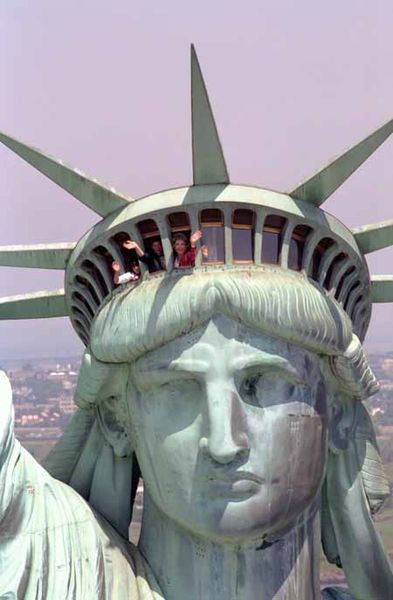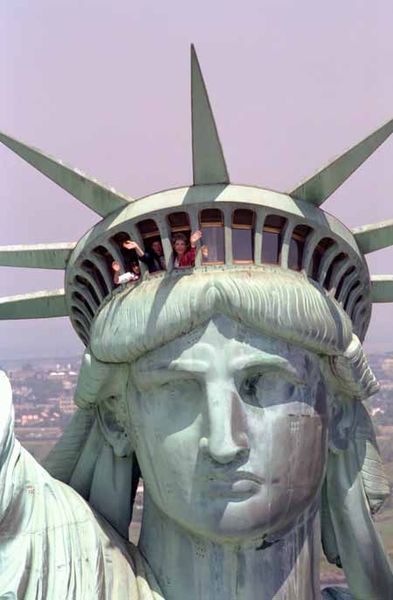 The statue was commemorated on the reverse of the Presidential $1 Coin, as shown.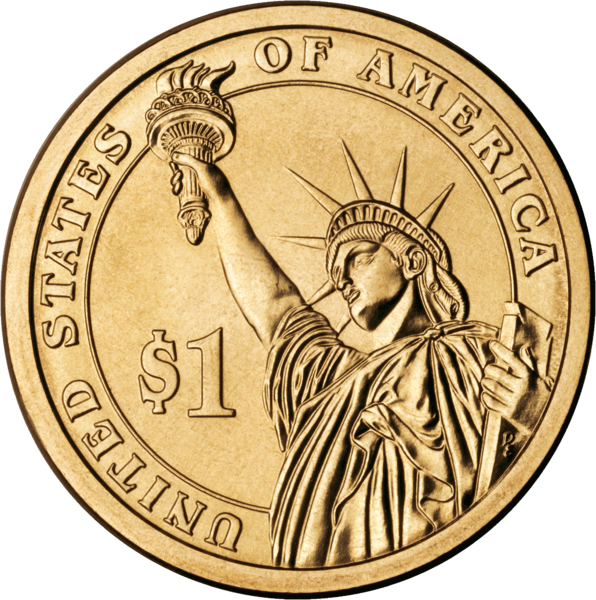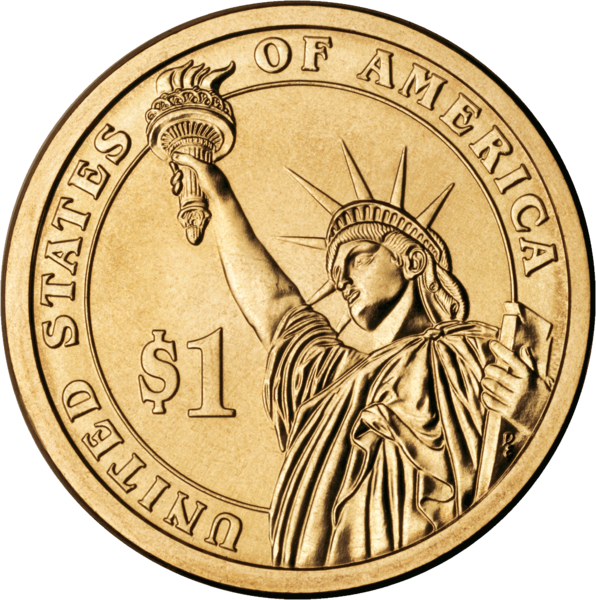 Whenever you are near New York and are ready to be inspired by the sight that has symbolized the attraction of America's freedom for millions, come see the Statue of Liberty. Don't be surprised if you too are moved even at the approach of this historic and symbolic site. ##