Imagine getting a quality, appealing new home for "half price." Well, no need to day dream or pretend — because you can when the eyes are opened to the beautiful, modern, energy-saving factory-crafted home option!
We caught up with Alan Amy from Opelousas, LA at the 2015 Tunica Manufactured Housing Show to get his take on the modern world of MH. Alan had some terrific insights, so we can now share them with you.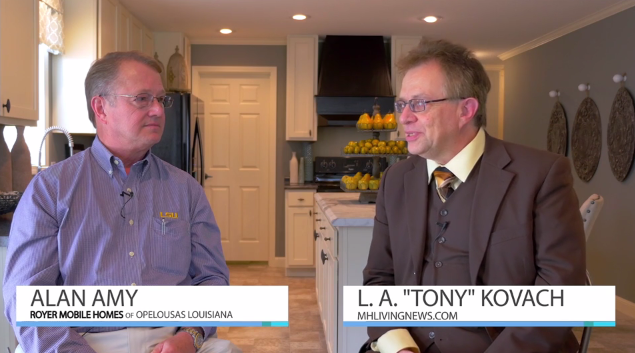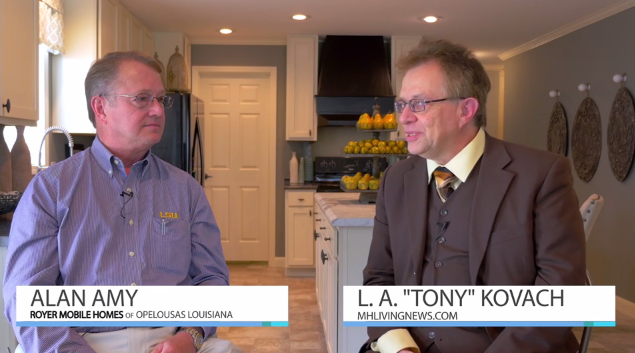 As I listened to Alan Amy tell me about his experiences in the evolution of modern factory-built homes, my mind flashed back to Bill Matchneer, the director of the HUD Code Manufactured Housing Program. In case you missed that video interview, the former federal MH Construction and Safety program director told us that modern manufactured homes are better inspected than conventional housing and are as well, or better-built, than most conventional homes — yet sell for about half the price of conventional housing.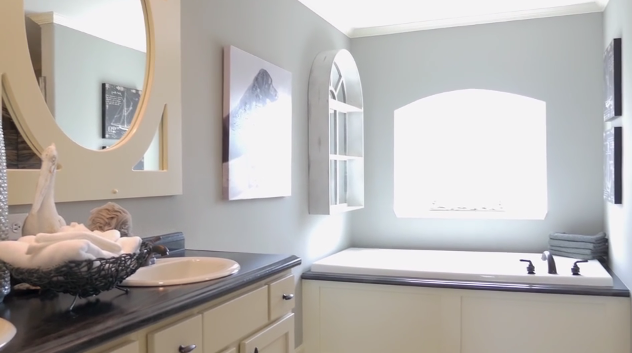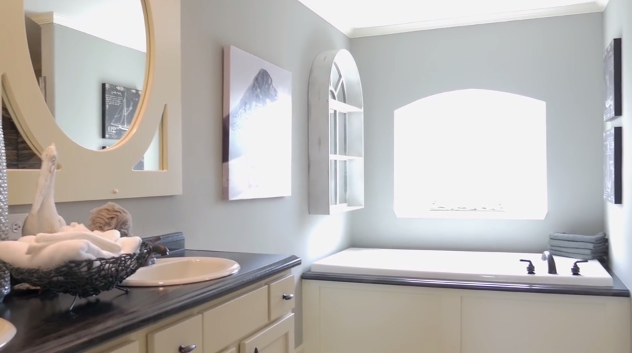 Other than a huge builder, most conventional "on-site" or "stick" builders complete one or two dozen houses a year. It typically takes a conventional builder six, 12, or even 18 months to build a new house. It isn't because it actually takes that long to build a house. It's because the general contractor (GC) has to organize the sub-contractors, as well as the parts that make up the house. The GC then has to keep that process going at a site subjected to weather, permitting and other conditions.
Contemporary manufactured and modular home building allows someone to build better and faster, using the same (or more and better) materials for less. Unlike a builder who might charge $200,000 for a house like the one Alan is sitting in, Alan explains he could do it for about half that cost. That savings is achieved by saving time and money in labor, and because the manufactured home builder is buying materials in bulk.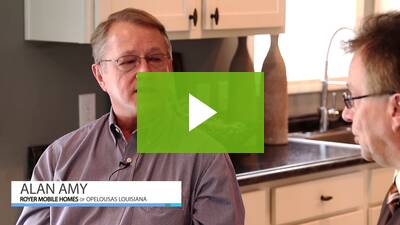 See for yourself in this video the great looking homes Alan's retail center offers from Red Bay, Alabama-based Sunshine Homes.
We'll be sharing a video interview with John Bostick – owner and president of Sunshine Homes – in the days ahead, so please look for it. You'll be impressed with John's quiet passion and vision for producing great homes for good Americans like you and your friends.
Speaking of friends, "ami" in French means "friend," and making friends with Alan Amy would be a great idea if you or someone you know is looking for a new home anywhere near his base of operations. ##

By L. A. 'Tony' Kovach.