Ken Anderson, President of the Arizona Housing Association, reports that their Phoenix Chapter has reserved an Exhibitor Booth at the Maricopa County Home and Garden Show, which will take place over 3 days – July 19, 20 & 21, 2013 – at the University of Phoenix Stadium in Glendale, Arizona.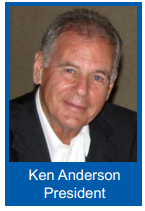 Phoenix Chapter Vice President, Brian Brastad, is heading up the project and has picked out a large booth in a great location.
Members of the Phoenix Chapter will help man the booth during The Home and Garden Show's operating hours.
The goal will be to increase awareness, educate the public, answer questions and generally promote the manufactured housing industry on what a great product factory home builders, retailers, communities and developers have to offer. ##